La Familia Primero Tattoo. Original Design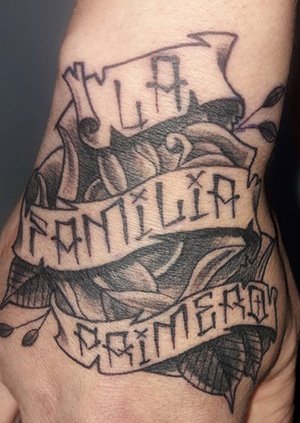 Even though I am not a big fan of upper-hand tattoos, when a friend asked me to do it for him I got enthusiasted. Created a custom design "La familia primero" which means "Family first" in Spanish. It is pretty cool to honor family this much; however, top-hands tattoos can have a bad effect on a person's professional life. Hope he realizes that.
I expected the process to be harder because all the bones on the top part of the hand. It turned out to be an easy placement to work on. Used 3RL and 7RL with Neotat rotary.
This is a photo of the fresh piece. Haven't seen how it healed but he said it turned out great.