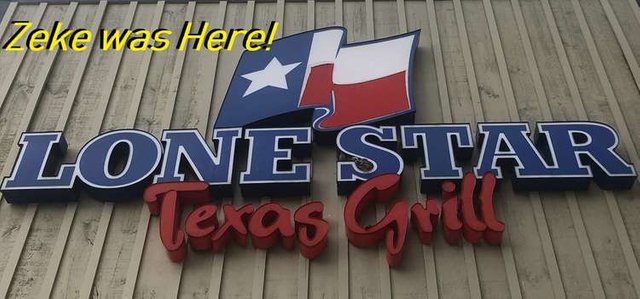 Where to go with the family before a flight? How about Lonestar?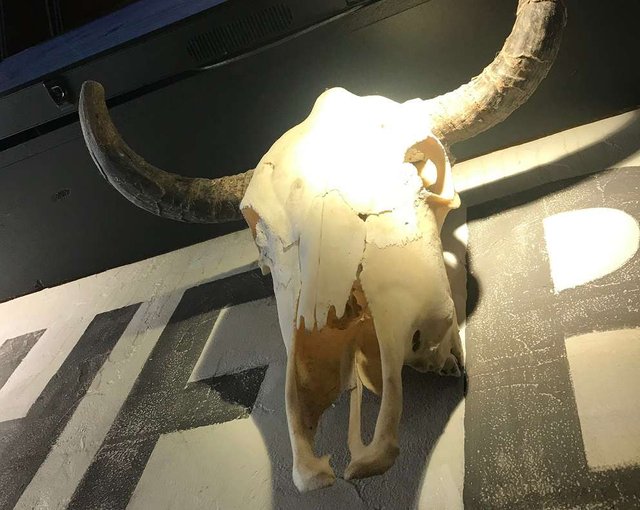 While heading to the airport with time to spare, I needed a beer after the drive and the family was snacky before the flight. This fine fellow spectated our meal and creeped my hippie little one out just a little. I do love Texas from my time spent there and this is about as close as I can get to that way up north.
---
Can I start you out with a drink?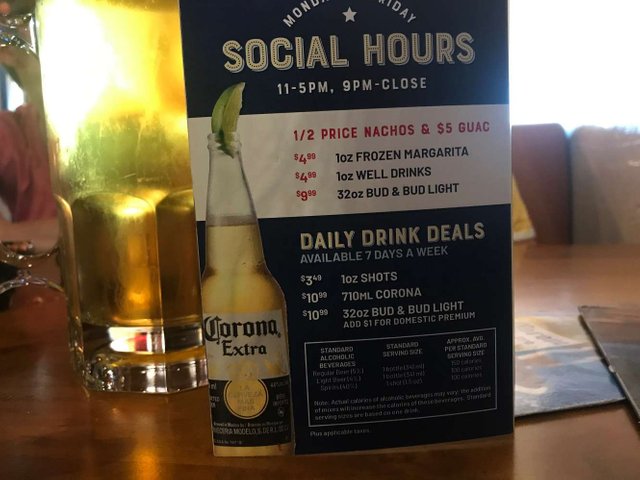 You know me too well! There were a few specials worth considering given we were there before the rush. Half price nachos, boozy drinks, Margaritas, and huge Buds.
As you can see to the left of the table card, I opted for the huge (32oz) Bud.
---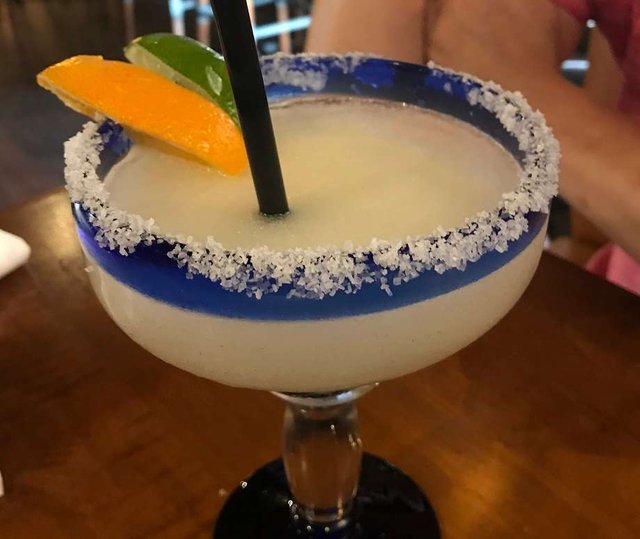 Me better half started her vacation a little early and went for the Margarita. A fairly good size with neat presentation for $5 and she enjoyed it even though that is not her go-to.
---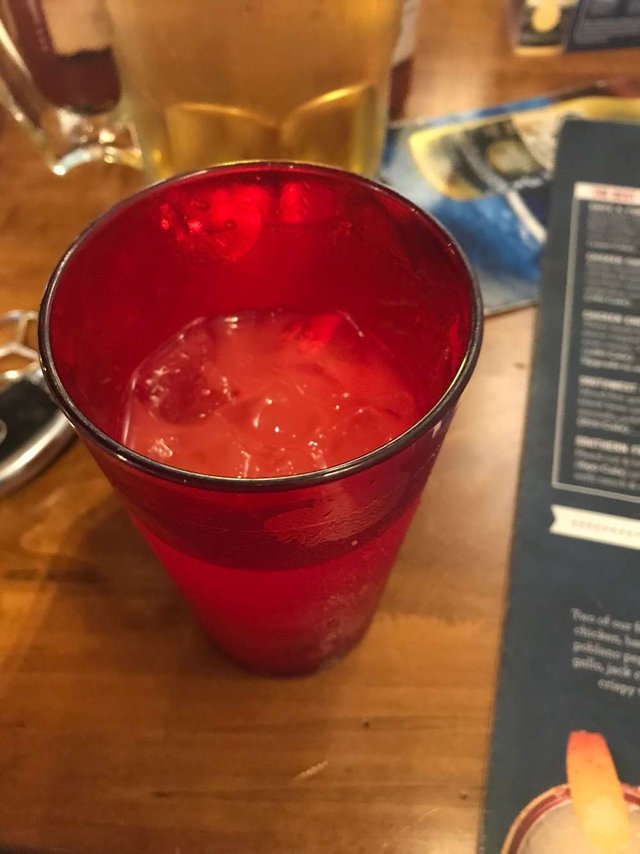 The kids stayed consistent and continued their world tour tasting Shirley Temples. This one left a little to be desired as it was in a standard red plastic cup and apparently didn't stand up to others they had tasted in the previous months.
---
I like a Favourites section in themed restaurants because you get a sample of what they specialize in, or a unique taste or two. The fact they used the Canadian spelling of Favourite is pretty solid.
Burritos, Chimichangas Tacos and Enchiladas definitely remind me of the tex/mex restaurants I have visited and they had a nice offering of $17 chicken fingers?
---
Those who follow my foodie trail know that the Burger section often attracts my attention. Primarily because I do love the occasional burger, and the fast that they are a common denominator between many of the restaurants I have been to. What better barometer than a tasty burger to compare them all? Not too great a selection and the prices were a touch steep but the Steakhouse Burger was tempting.
---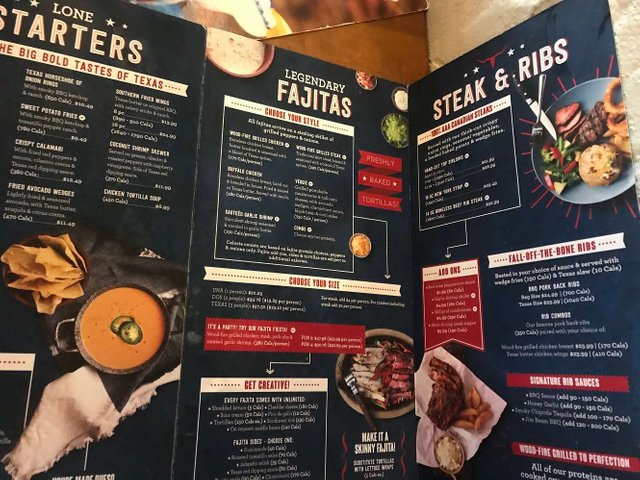 As interesting as those menu sections were, it was the Starters, Fajitas and Steak and Ribs that generally gets all the attention. If it was date night, it would have been FAJITA TIME! Otherwise, there are plenty of tasty starters and something for every meatatarian around.
---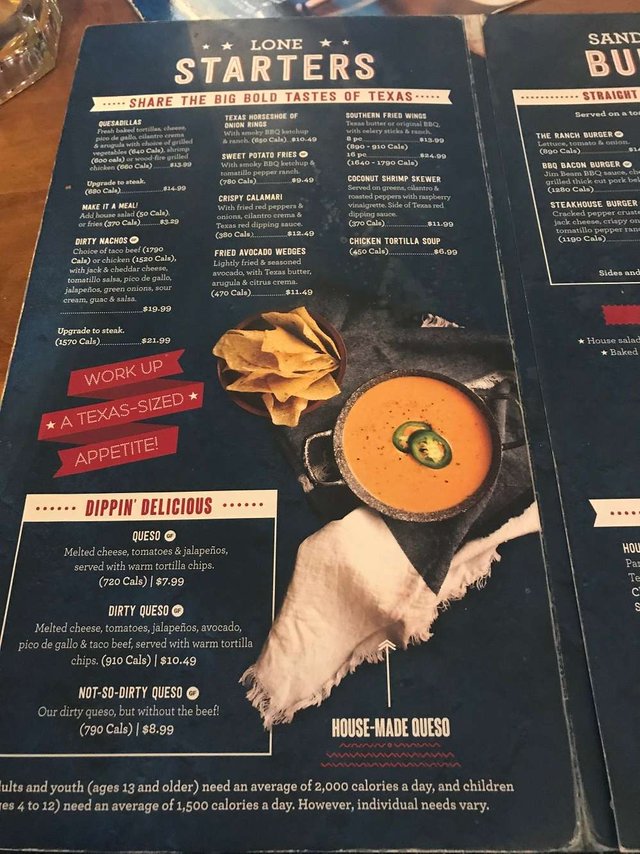 Since we were in the mood for something quicker, the starters are great for kids who may be picky or adventurous. Describing them as the Big Bold Tastes of Texas is a good trick as the family spent most of their time considering here.
---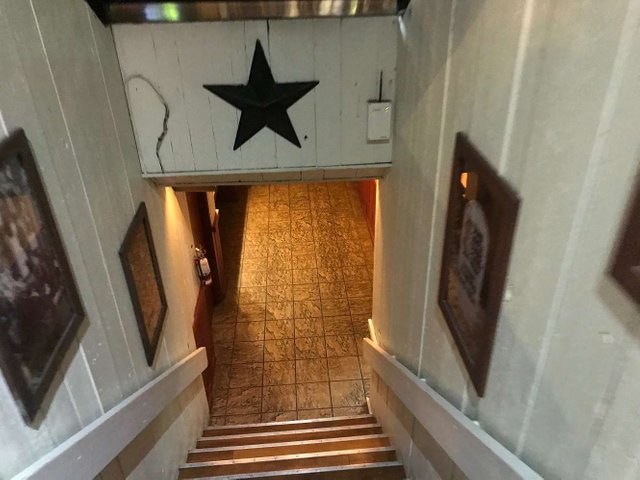 As I leave you in palpable suspense on what we went with, I took a trip to the restroom to explore and snap a few pics. A nice bold Texas star guided the way to the clean and spacious washrooms in the basement.
---

The main dining room was rather empty because we were a little early. There are many offices around here and I bet this gets hopping ad 5:30 or so for after work drinks.
---

We sat in the bar which looks a little dark from this angle because of the light spilling in from the main door. You can tell the place is rather large.
---
Get to the Goods! FOOD!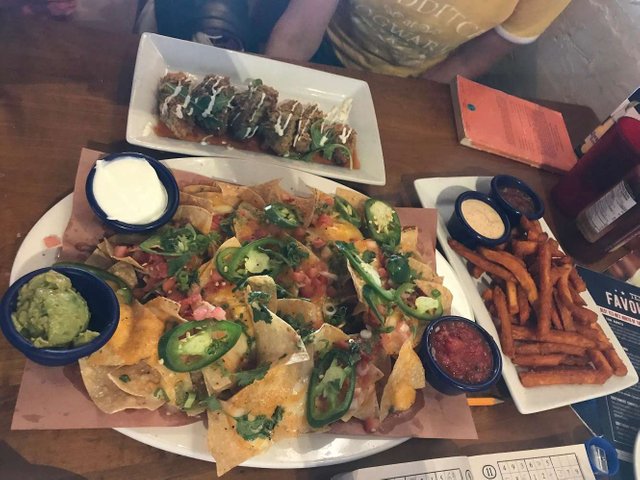 I returned to the table in the nick of time as the food had arrived but the savages hadn't torn into it yet. Lots of plates to share including Fried Avocado Wedges, Nachos, Wings and Sweet Potato Fries.
---
Now for the Extreme Close Up Foodie Pics!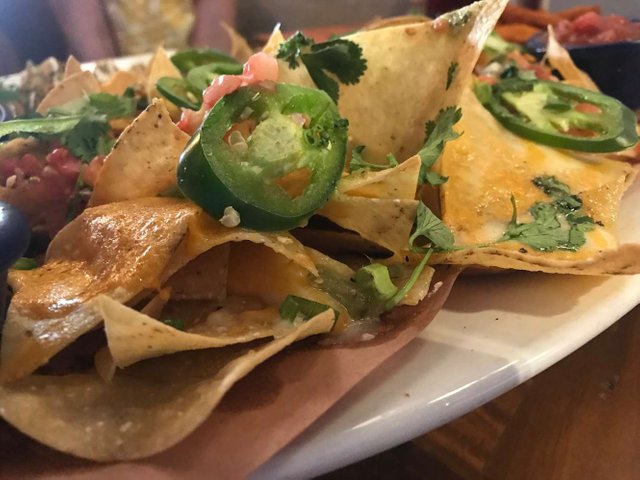 The nachos were rather good though not fantastic nor too large. Jalapenos were spicy enough and toppings were pretty well done.
---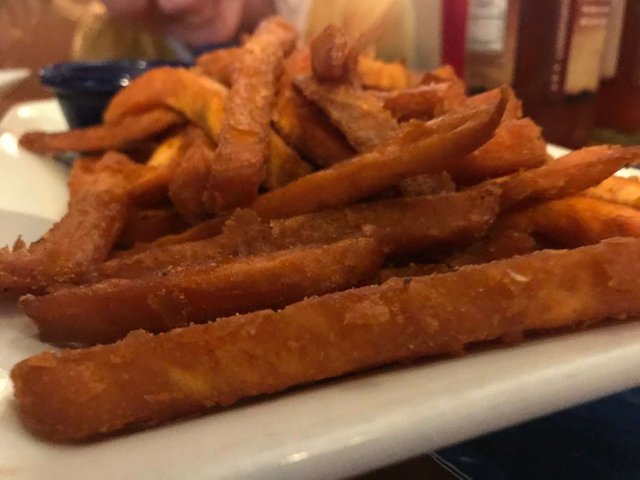 The sweet potato fries were nice and crispy with great dipping sauce and a funny photobomb.
---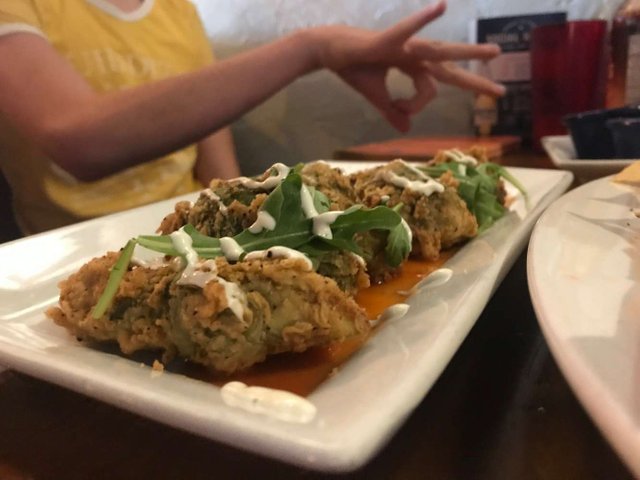 The Fried Avocado Wedges were rather unique and really well liked by my veggies. My little one seems to have made it a sport to jump into my food pics with the silly punch in the shoulder game hand. Either that or she thinks the wedges are A-Ok.
---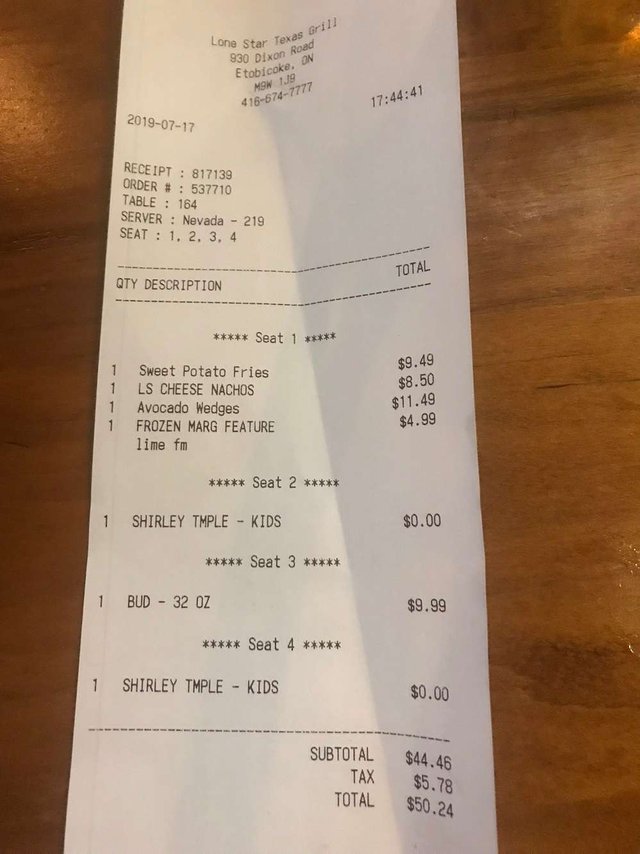 I find it funny that the Bill often causes the most conversation in my Tasteem reviews. I suppose it is interesting to see the prices of food in other countries and see the same bill you would see in any other part of the world. It appears that the Shirley Temples were free!
All in all, a family of 4 for snacks and drinks for $50 without the tip is not too bad a deal. A bit pricier than a stop at the chip truck but when you consider my big $10 beer, I think we did fairly well.
---
Please consider leveraging Tasteem and making a review of your dining experience. It is a great DAPP on STEEM I have used many months and always come back for the support and community. Can't wait to see what this platform becomes.
Until then, thanks for enabling me to be a professional restaurant reviewer!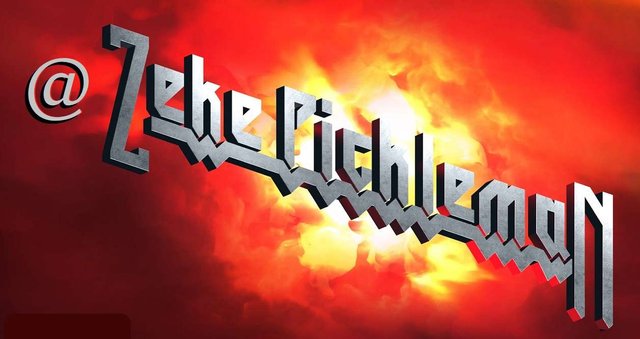 ---
Restaurant Information

Lonestar Texas Grill



930 Dixon Rd, Etobicoke, ON M9W 1J9, Canada
---
Lonestar Grill - A Zeke Tasteem Review!©
This post participated in the Tasteem contest Your weekly choice