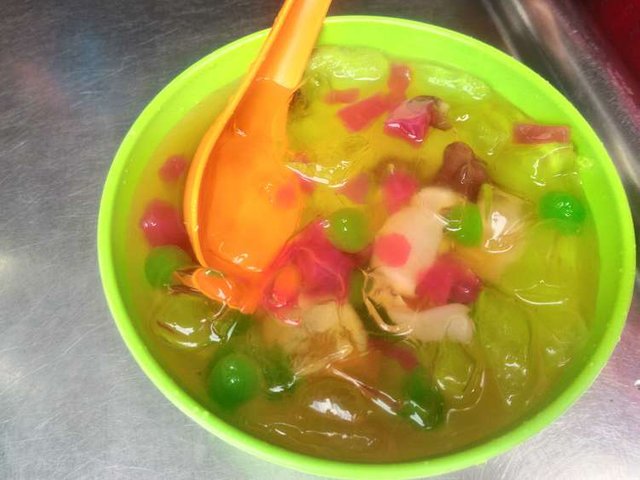 Hello everyone! Today I am going to make a Tasteem review of one of my favourite desserts which is Leng Chee Kang. It is also known as Lotus Seed Dessert. This is a dish that belongs to the Chinese cuisine.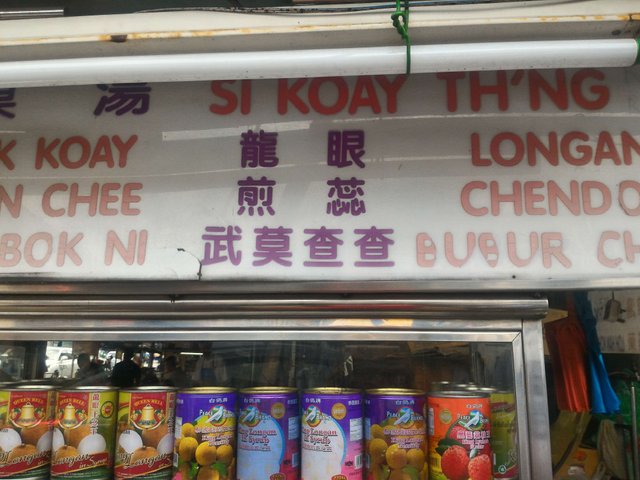 The shop I went to was called Si Koay Th'ng and it is a street food vendor. You can see the tyres at the bottom left corner in the picture. It is located in Penang, Malaysia. As you can see on the name board, they offer other desserts as well such as Chendol and Bubur Chacha.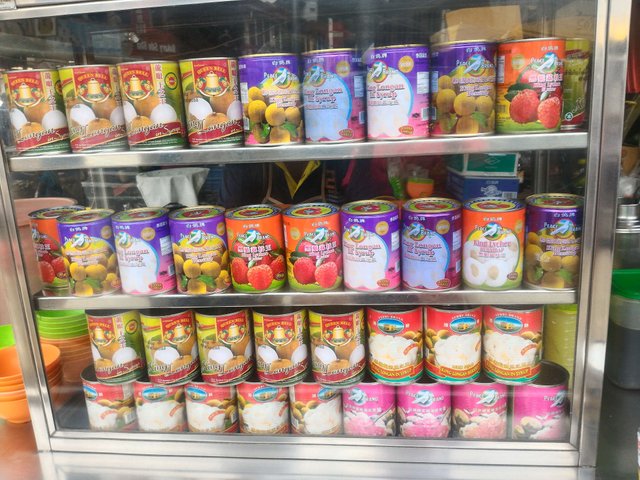 These are some of the canned fruits used to prepare the desserts. There were normal longan fruits, longan fruits with sugar syrup and lychee fruits as well. This particular dessert is prepared using longan fruits.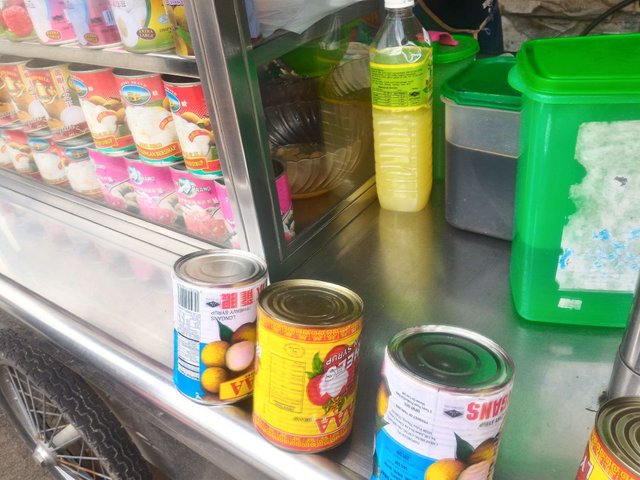 This is a closer look of the work station of the vendor. It was clean without any mess of scattered fruits or liquid drops.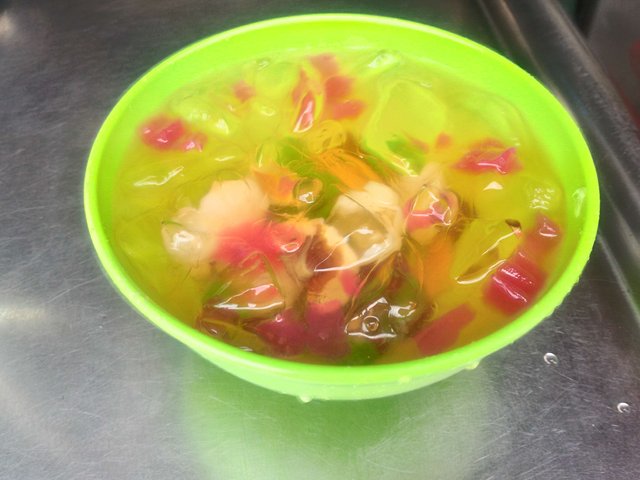 This is a picture of the dessert. There were ice cubes added as it is served cool. It is refreshing especially on a hot day in a tropical country like mine.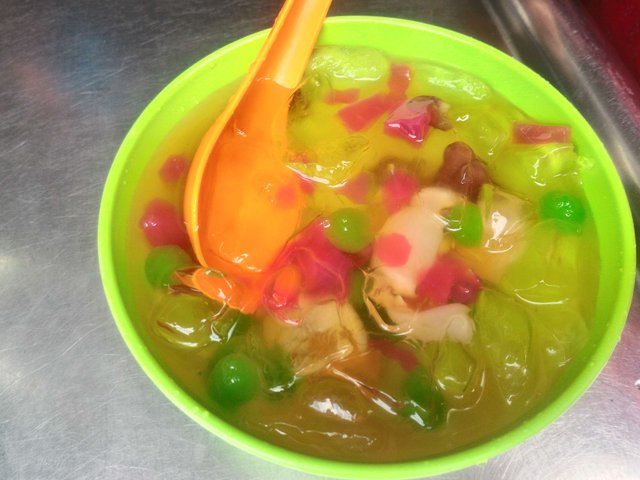 This is a picture that I snapped from the top view. Some of the yummy ingredients included in it are basil seeds, longan fruits, green and red jelly cubes, lotus bulbs, barley, sago and malva seeds. Almost all the ingredients are healthy.


My take on the vendor and dessert
The dessert tasted good and was not overly sweet. There were many fruits added. It was priced at an afforable rate of RM 2.50 (0.61 USD) and the portion was also reasonable. It was located at the side of the road so customers can finish their dessert safely. There were a few tables and chairs for those who prefer to sit down and enjoy their dessert. Overall, it was a great experience and I am glad I got to try it since I don't get it in the place where I live.
---
Restaurant Information

Si Koay Th'ng



Jln Paya Terubung, Paya Terubong, Ayer Itam, Pulau Pinang, Malaysia
---
Leng Chee Kang - Lotus Seed Dessert
This post participated in the Tasteem contest My favourite dessert