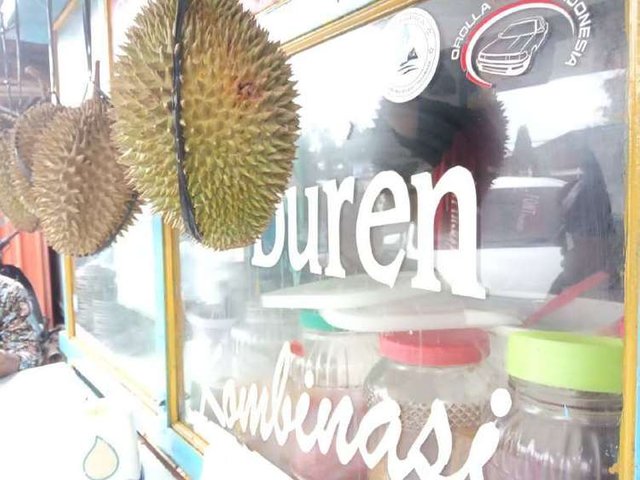 Hello, Steemians.
How are you today? I hope You are always in good condition.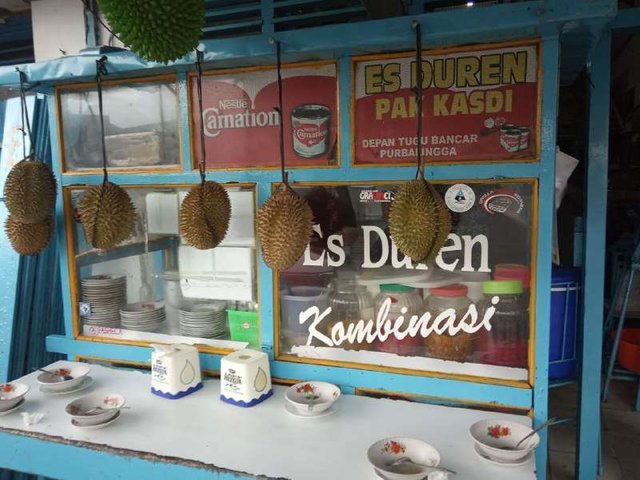 Today the weather is very hot. And the right choice at a time like this, on Hot Monday is finding something cool and so fresh. As a new day in this week, choice is to sit relaxed while drinking cold drinks.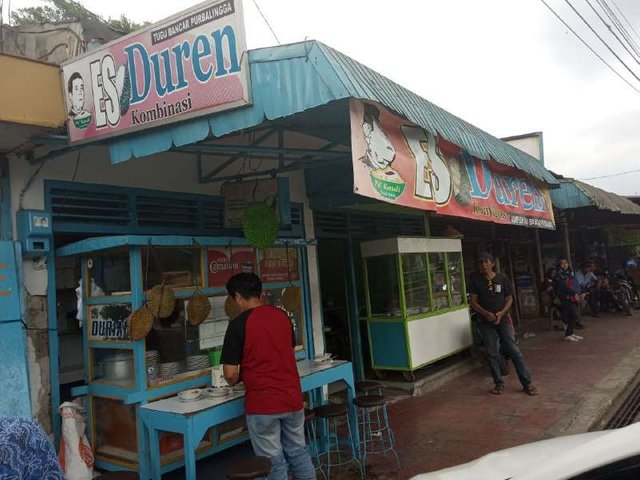 I will share about Street Food vendors offering Delicious Taste of Original Durian Fruit served with Ice. Durian Fruit is exclusive and prestigious.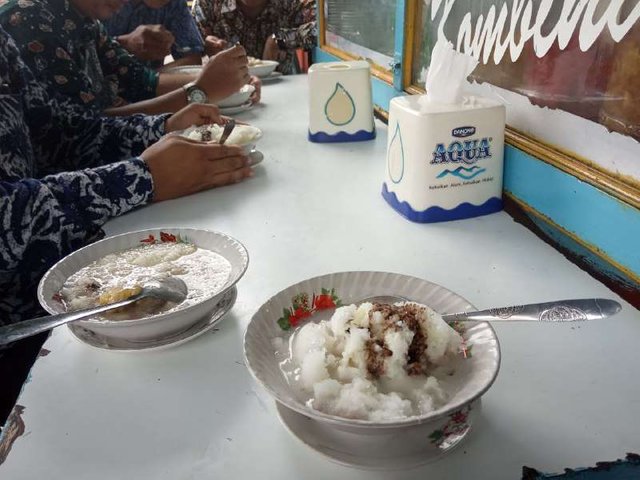 I share this because eating the thicky, sweet and smooth durian in a ice of bowl becomes the right choice.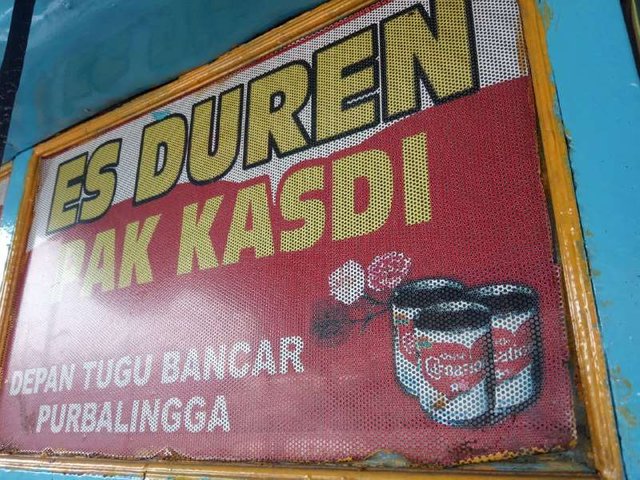 There is a vendor of durian ice provider that is very legendary and authentic. This place has been providing durian ice since 1969. ES DUREN PAK KASDI is a best combination of huge durian fruit with cool ice.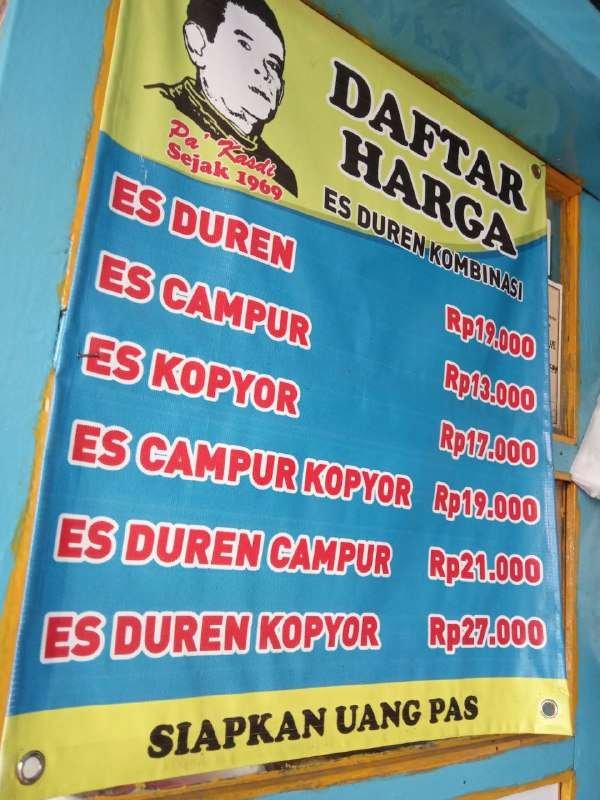 Indeed, the price is arguably quite expensive. Of course because it is indeed durian ice is original durian. Offered at a price of 19,000 rupiah for one bowl of durian ice combination. In addition there is kopyor ice, and mixed ice can we choose too.
Although the place, it is very simple.And the place is not too large. But this place is never empty of visitors.
Durian ice of Mr. Kasdi is very well known, even out of town.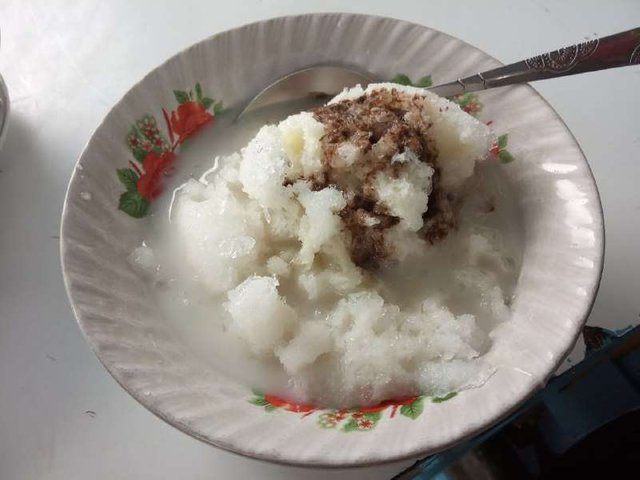 The taste of Durian Ice of Mr. Kasdi is very delicious and so tasty.
This place is located at Jalan Jendral Sudirman, Bancar, Purbalingga Regency, Central Java, Indonesia.
---
Restaurant Information
Es Durén Pak Kasdi



Bancar, Kec. Purbalingga, Kabupaten Purbalingga, Jawa Tengah 53316, Indonesia
---
Enjoy Durian in a Bowl of Ice
This post participated in the Tasteem contest Street Food