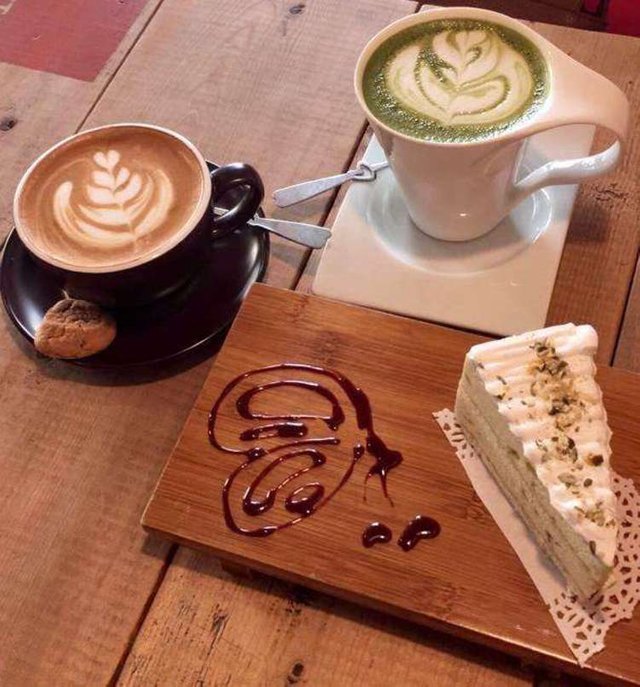 I used to hate green tea. Not until I've tasted matcha green tea years back and it become the best substitute for my addiction of coffee.
My sister-in-law and myself love to come at October Cafe Roasters and have our favourite hot drinks. I'd always ordered myself their delicious matcha green tea latte. While, my sister-in-law always ordered a cup of smooth, strong cappuccino latte.
Either way, both beverages have their own strong flavor and unique smell. I can practically smell the amazing smell way before it reaches to our table.
Wait until you've tasted it. The matcha green tea latte is a combination of sweet and bitter taste. Top with foam and sprinkle with matcha green tea powder, every sip of it feels so heavenly. I'd always imagine myself doing a commercial like I've alwyas saw on TV and gives a huge smile after tasting it. That's satisfaction is just ... aahh 😁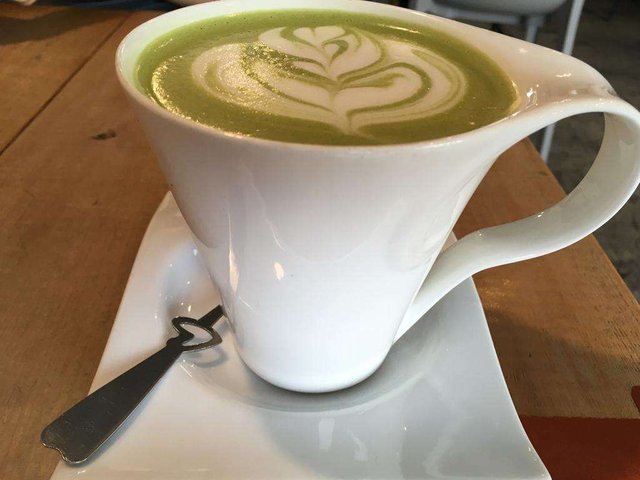 My favorite Matcha Green Tea Latte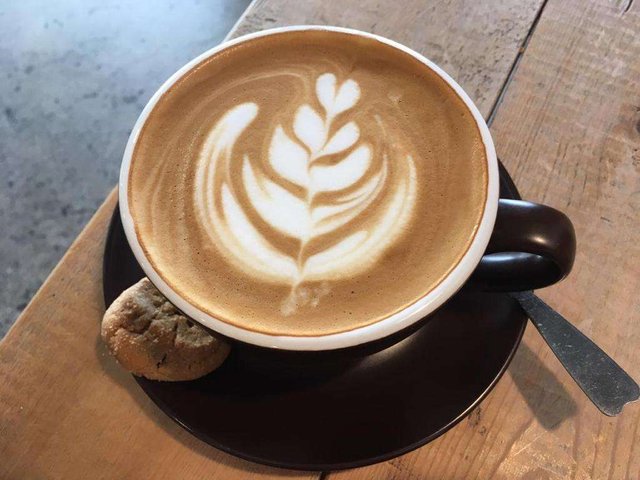 This Cappuccino Latte smells so good. Coffee lover sure couldn't resist having some of that delicious coffee.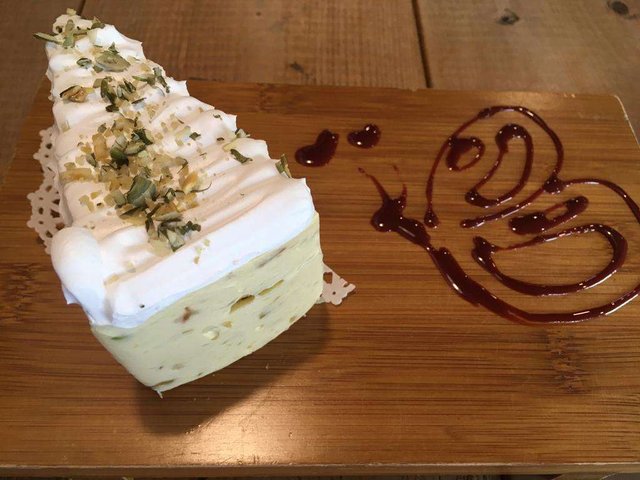 Avocado Cake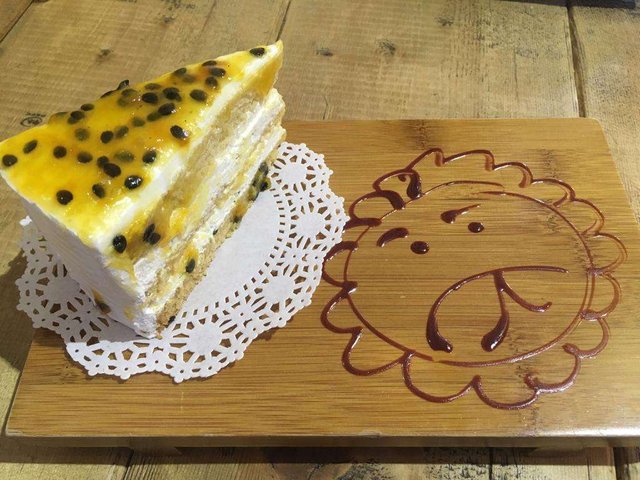 Passion Fruit Cake
Menu
Here at October Cafe Roasters, all their drinks menu are hand written at the chalkboard wall behind the counter.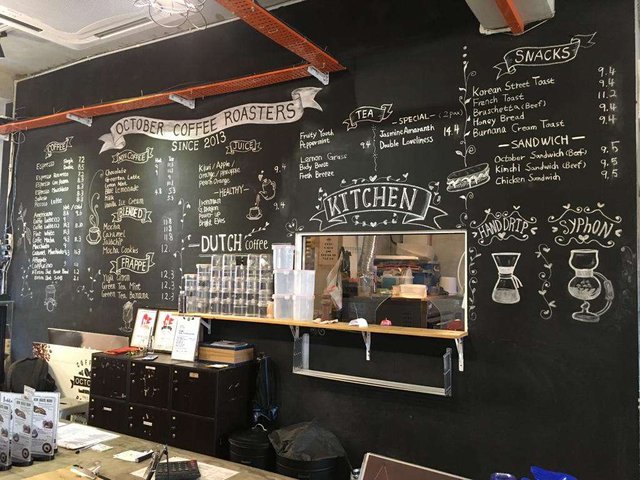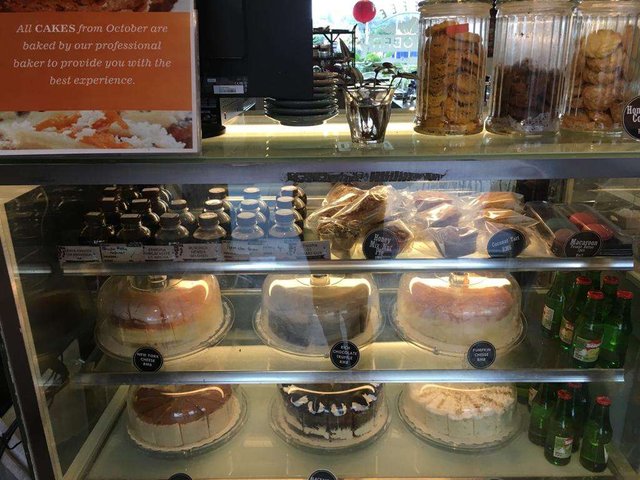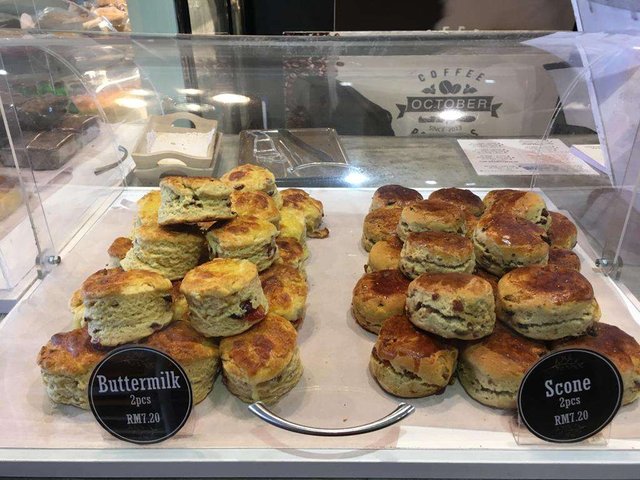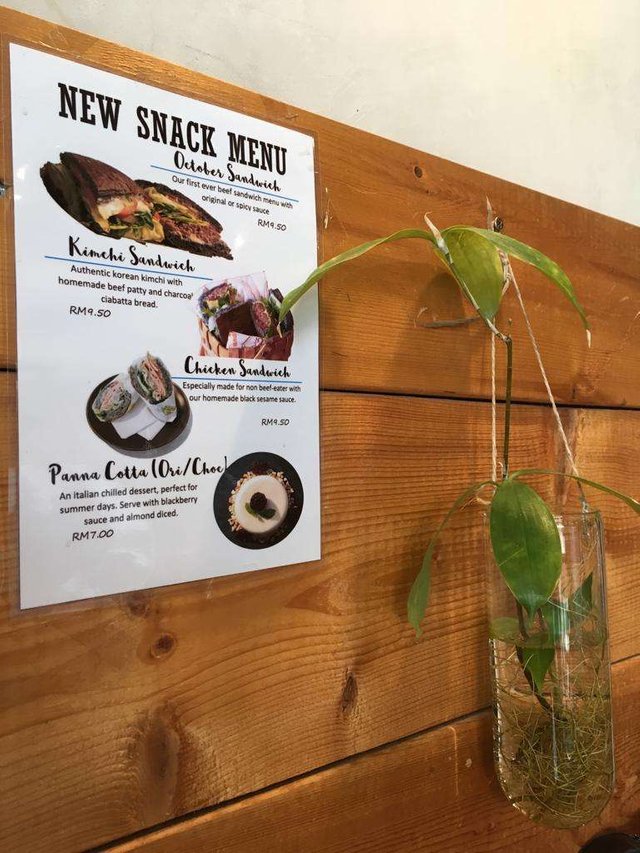 Interior
October Cafe Roaster has a cozy and lovely atmosphere. It also offers a comfortable environment and it is suitable to have a conversation over a nice cup of coffee or tea with friends and family.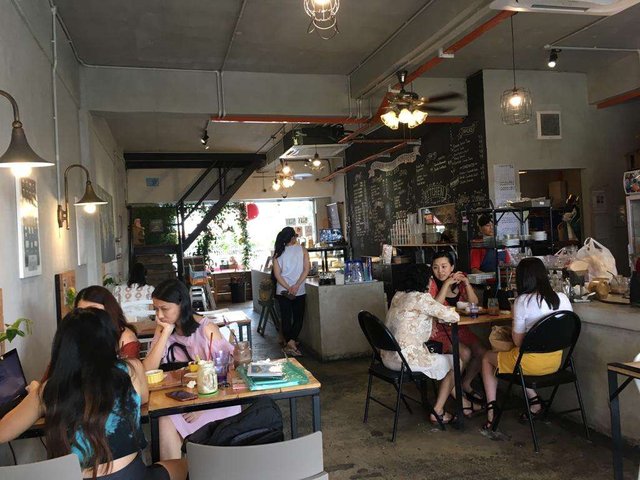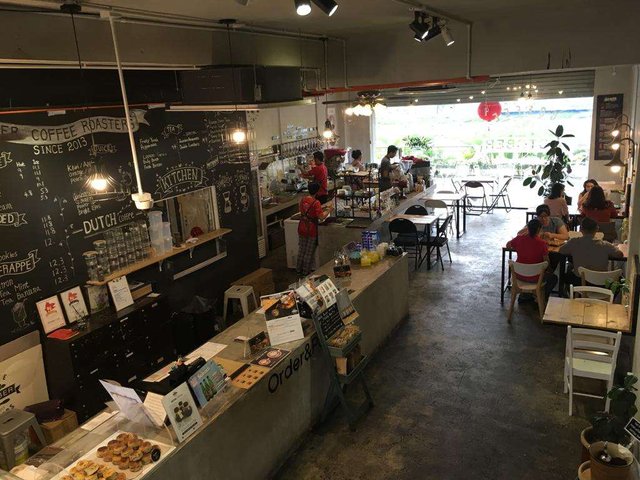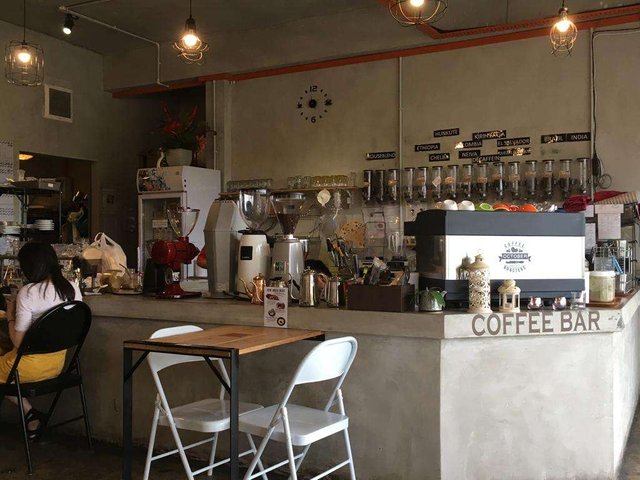 Divided into two section, I managed to go up to the second floor (I've never went up to the second floor simply because I am too lazy to use the stairs 😁) to take more photos.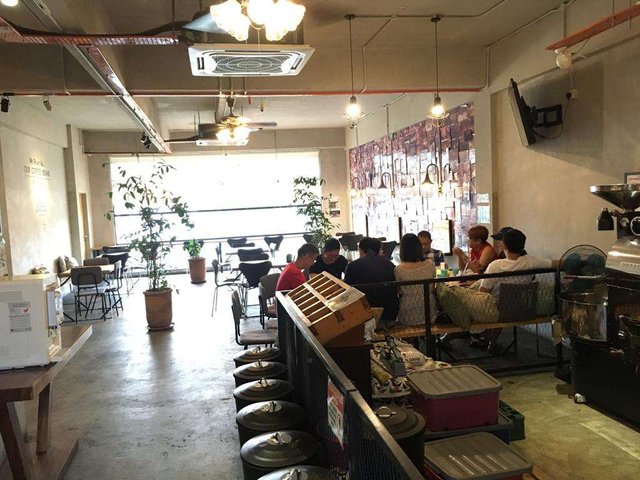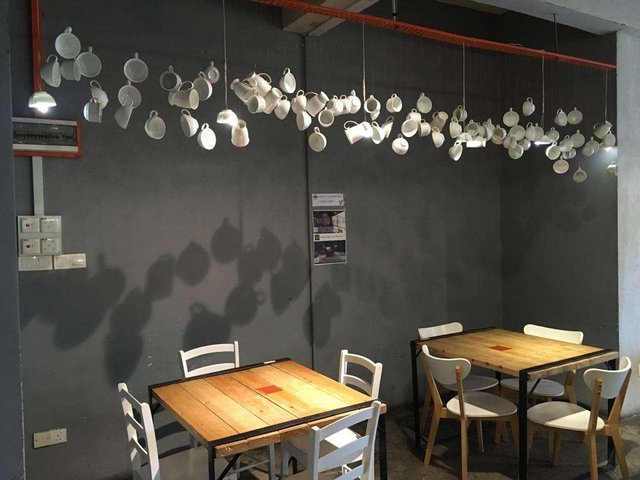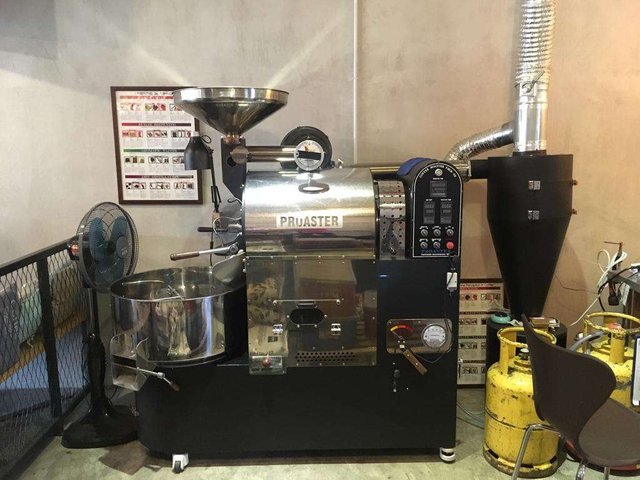 A roaster machine. They roasted their own coffee so that every customer can enjoy fresh and yummy coffee, daily!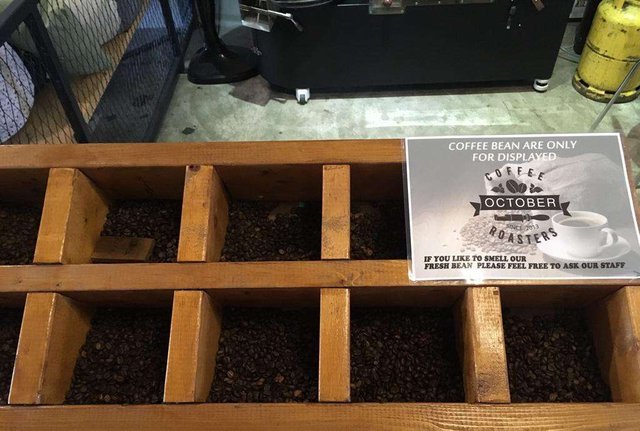 Owned by a Korean family, October Cafe has a few other outlets in Kota Kinabalu.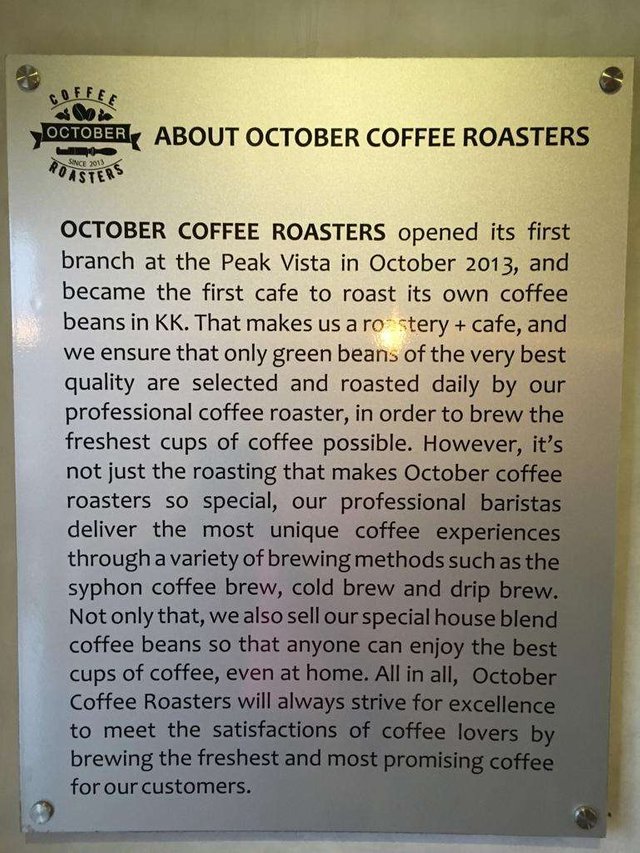 The staff are friendly and attentive too. The cashier is such a wonderful lady and very patient with us when she took our orders (reading the menu from the wall is quite challenging sometime. Lol). Overall, it is an amazing place to hang out and this is definitely a place I should tell my friends to visit.
---
Restaurant Information

October Cafe Roasters



9, Lorong Bunga Raja 4, Taman Bunga Raja, 88450 Kota Kinabalu, Sabah, Malaysia
---
Keep Calm and Drink Matcha Green Tea
This post participated in the Tasteem contest Beverages with friends