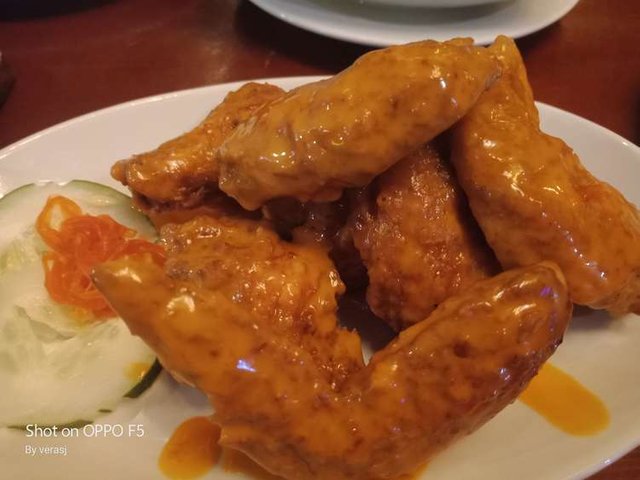 Hello dear food lovers. Let me take you to a place called Kuya BBQ & Grill, Plaza 333, Penampang, which is about 20 minutes from the capital city, Kota Kinabalu. This place served delicious Philippines cuisine.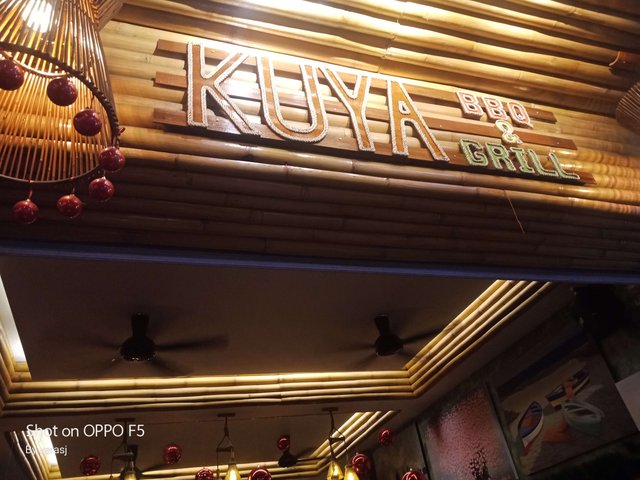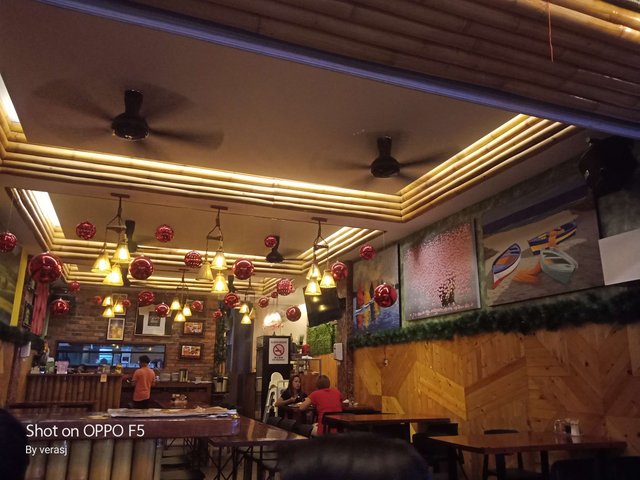 From outside, you can see that the place is decorated nicely with deco lights and photos in frame.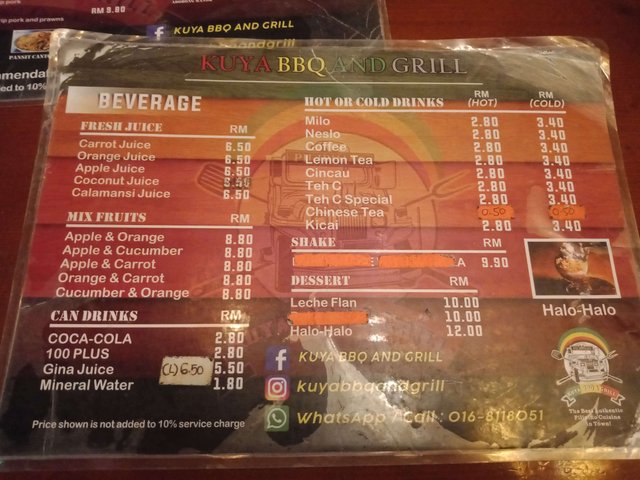 Here's the menu available. Most of the words kinda alien to us, luckily the friendly waiter courteously explained and suggested their top-selling meal.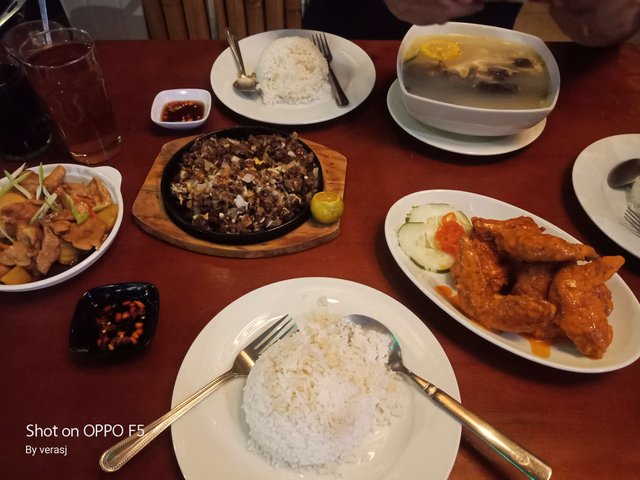 This place served non-halal foods. My husband ordered Set B from the Menu which consist of:
SISIG, a marinated pork bits and pieces fried with generous onions and spices and served on hot sizzling pan.

Leechon Paksin, a roasted pork cooked with special sauce.

Bulalo, Beef shank and beef narrow soup cooked with sweet corn and vegetables.

3 steamed white rice.
This meal set costed RM52.00 (USD12.69)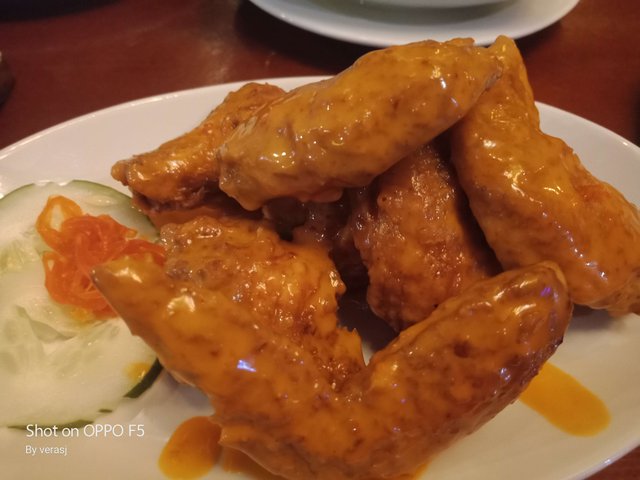 We also ordered this Buffalo Wings, a deep-fried Chicken wings coated with sauce and garlic. This dish costed RM13.80 (USD3.40).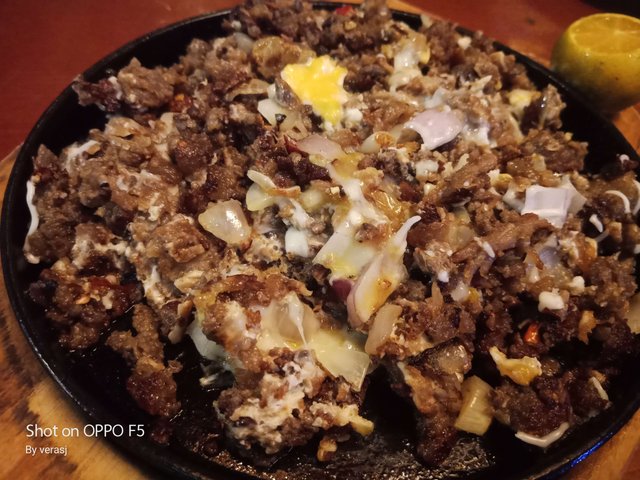 We were delighted with the meal that we ordered especially that Sisig which is so flavorful in taste when you squeeze a calamansi lime on it. I especially loved that Buffalo Wings. It's super juicy and crispy.
Overall, the food was really delicious. The place is clean, cozy and the service is good. I highly recommended this place to those who love to hangouts or have that romantic dinner with your love one.
P.s. Thank you @beverlyjoe for this lovely meal 😘😘


Business hour: Opened daily from 10.00 AM to 10.00 PM.
---
Restaurant Information

Kuya BBQ & Grill



lot 49-0, block F, Ground Floor, 亞庇, Lorong Plaza 333-5, Kobusak Commercial Centre, 89500 Penampang, Sabah, Malaysia
---
Weekly Choice: A Taste of Kuya's Delight
This post participated in the Tasteem contest Your weekly choice