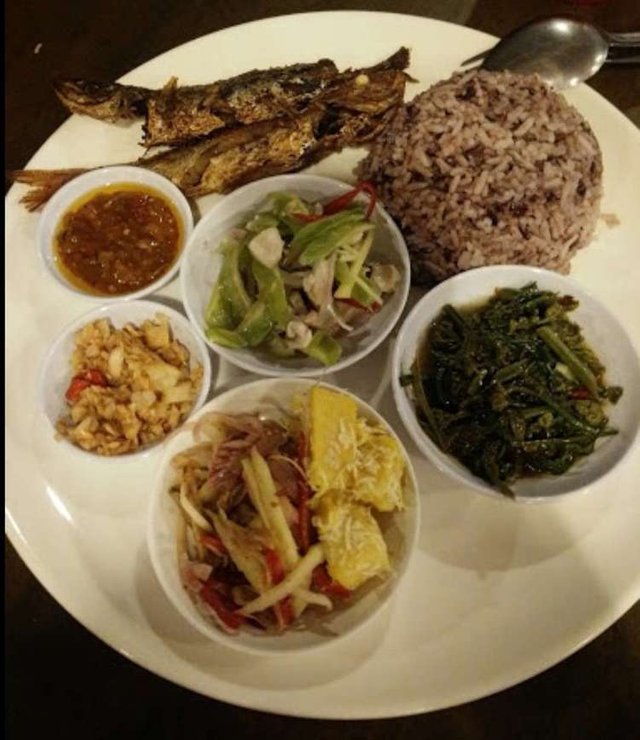 Good day dear food lovers. Today I would like to share my experience dining in one of the restaurant in Plaza 333, Penampang that served Sabahan local delicacies. The NGO company that I used to work often visited by International Students and Interns. There was this one time I and
@kilathecla
assigned to be a tour guide to a student delegations from Oregon State University, USA. Being the 'Tour Guide' we brought them to several places of interest in Kota Kinabalu and Penampang. When it's time for dinner, we decided to introduce them the Sabahan local food delicacies at Sino Taste Kitchen.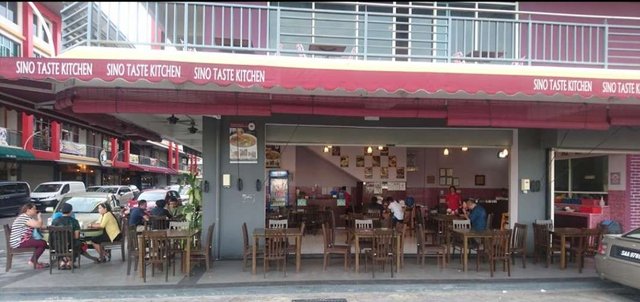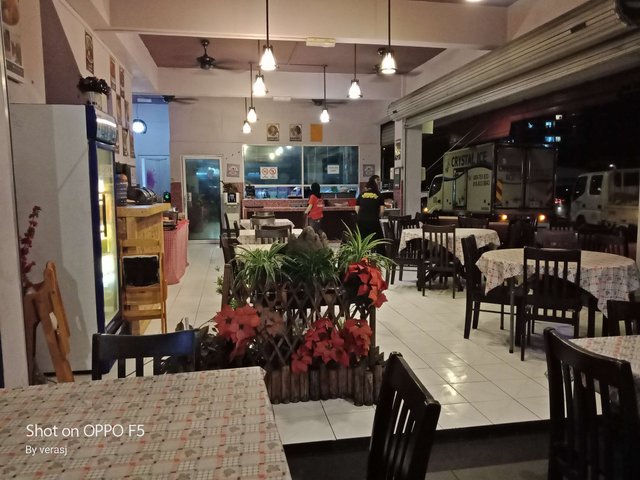 Sino Taste Kitchen was located at a corner lot giving it a spacious place for tables and chairs. It's an open-air dining style that equiped with ceiling fans to cool the warm air.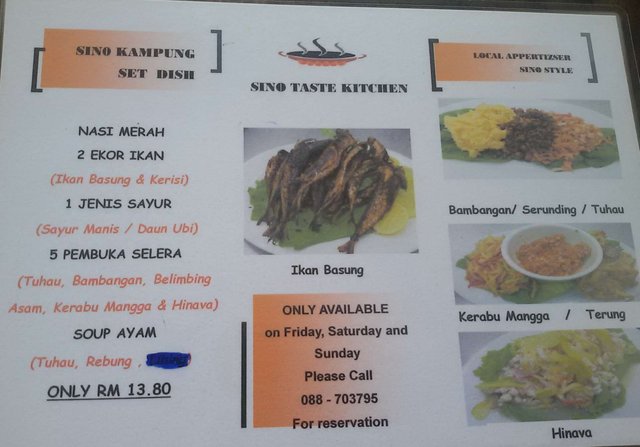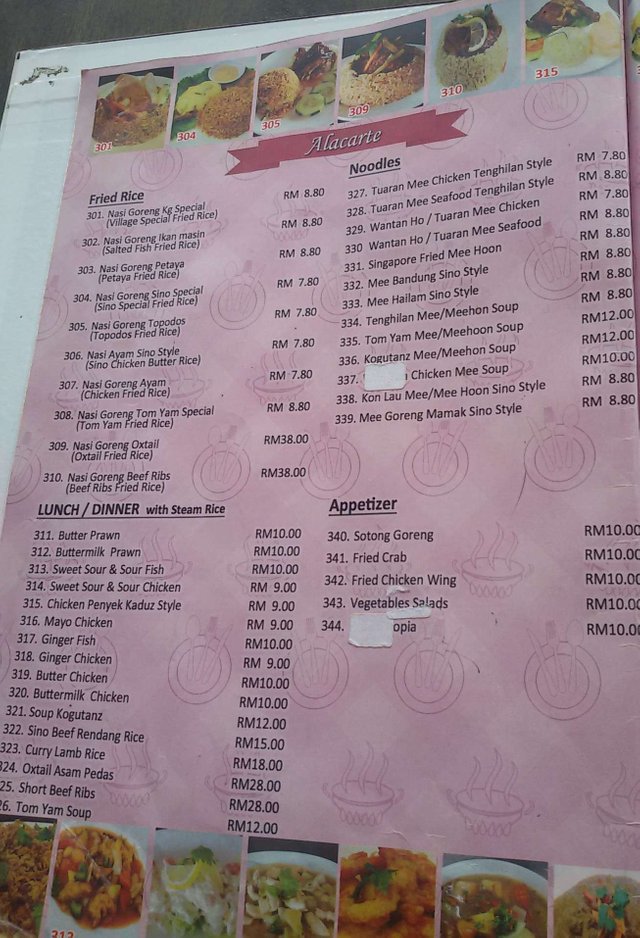 Image source from their social media.
Here's the menus showing food served in the restaurant. Most of the food served here are a combination of Chinese and Kadazan food. The restaurant name itself "Sino" means "China and the East". In Sabah, Sino-Kadazan means a mixed of Chinese and Kadazan. Kadazan is the largest ethnic group indigenous in Sabah, Malaysia, that mostly live in Penampang.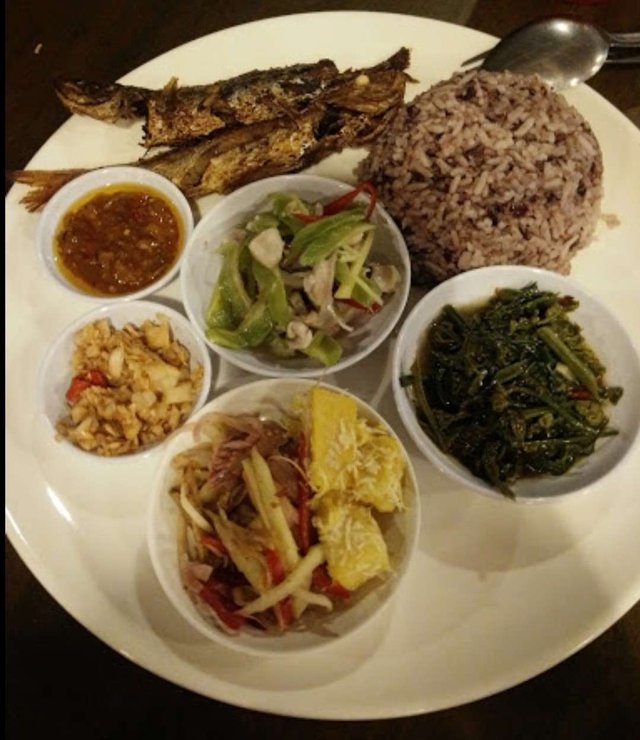 I ordered this Sino Kampung Set Dish that came with varieties of local side dishes which only costed RM13.80 (USD3.38). In my opinion, it's considered cheap. The set consisted of:
a small bowl of brown rice

small fried fish called 'Ikan Basung

Bambangan (fermented wild Mango)

Hinava (a Kadazan version of sushi with bittergourd)

Sayur Pakis (wild fern)

Tuhau (wild ginger)

Sambal (a kind of chilli paste that usually mixed with onions and shrimp)
The set was delicious especially that spicy Sambal.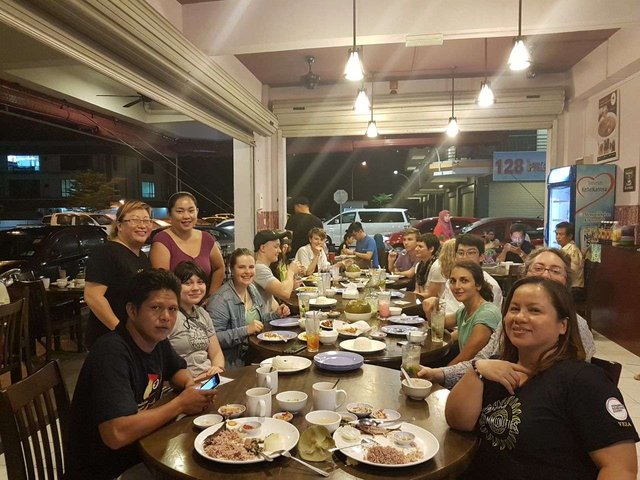 Overall, I really enjoyed the local food served here. There was no complaint from the student delegations. In fact, they loved the food served here. I didn't managed to take photos on what they ordered one by one. Most of them ordered rice and dish that sounds/looks familiar to them. 😂😂 We however ordered one bowl each of the dishes that served in the Sino Kampung Set Dish, for them to try. It's funny to see their faces when they tasted the dishes.
The service was nice and friendly especially the restaurant owner who came out to join our group photo. I highly recommended this place for those who love a taste of local food.
Business hour: Opened daily from 10.30 AM to 10.00 PM.
---
Restaurant Information

Sino Taste Kitchen



89500 Penampang, Sabah, Malaysia
---
Sino Taste Kitchen
This post participated in the Tasteem contest Your weekly choice