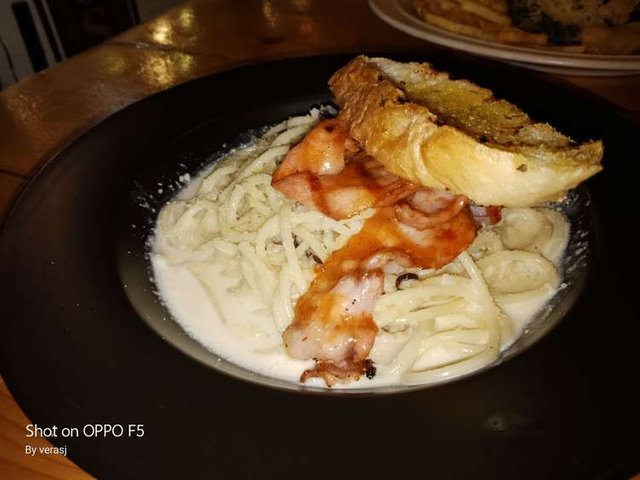 Hello dear food lovers. Once in a while there are time you crave for something 'noodle' and 'cheesy' and what better place to go than Jackknife Bar & Grill.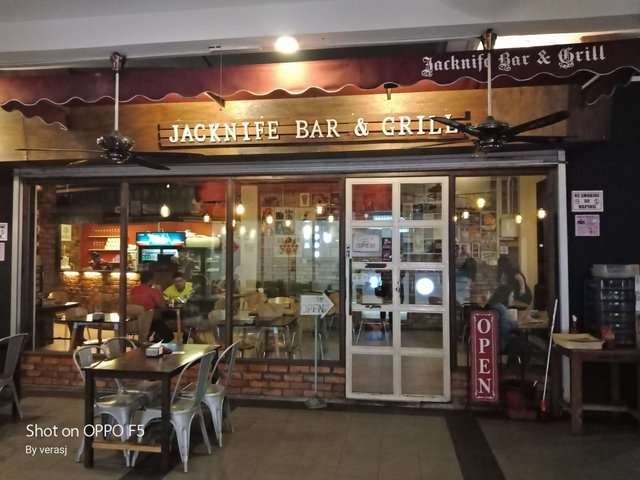 The place is located on a corner lot giving it a spacious outside and inside dining area.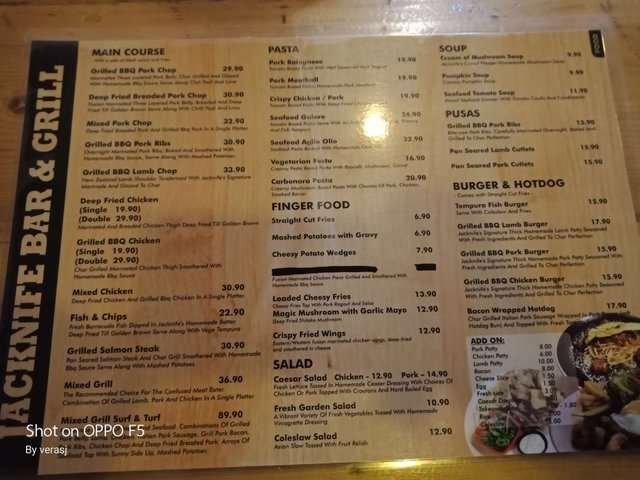 Here is the Menu showing delicious food available in the restaurant.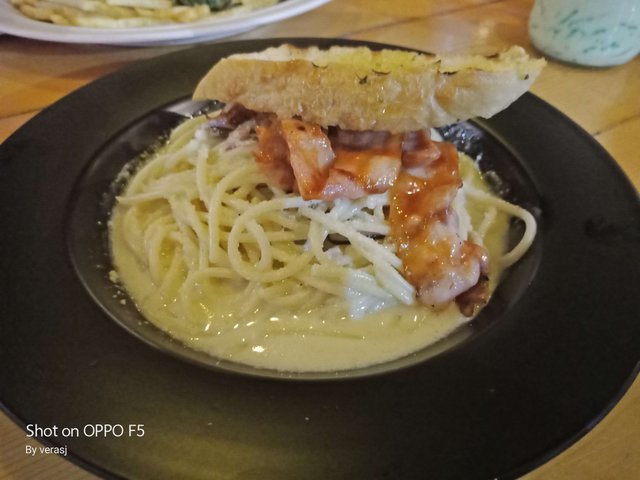 Carbonara Pasta is one of my favorite meal here. It's a creamy mushroom based Pasta with Bacon. The homemade mushroom sauce and Bacon tasted superbly delicious. This meal costed RM20.90 (USD5.05). A bit pricey there. Luckily its super delicious.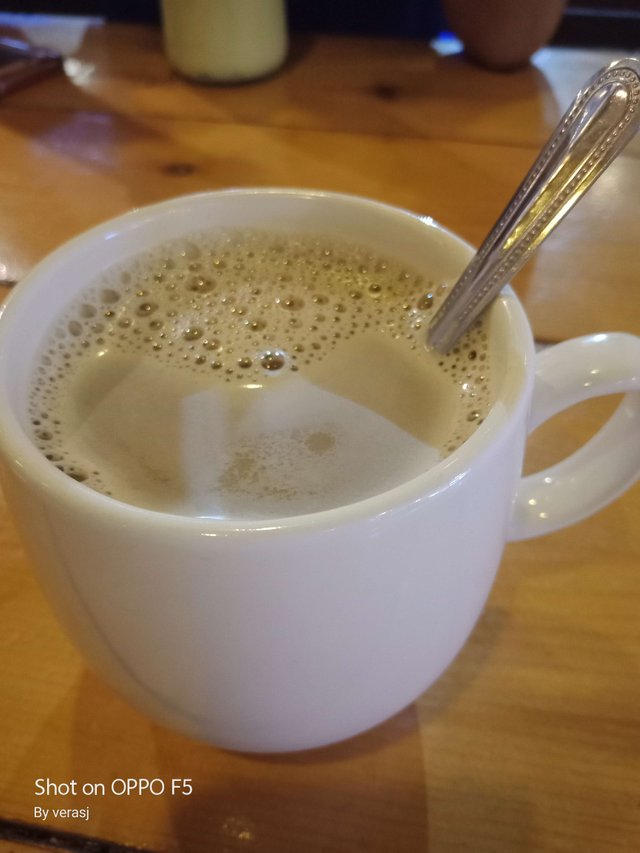 For drinks, I ordered this Hot Caramel Machiato which priced RM4.00 (USD0.97).
Overall, I enjoyed my meal here. The food is nice, the service is good and the place is very clean. I highly recommended this place to those who love to eat delicious Carbonara Pasta.
Business hour: Opened daily from 7.00 AM to 6.00 PM.
---
Restaurant Information

Jacknife Bar & Grill



89500 Penampang, Sabah, Malaysia
---
Noodle: Carbonara Pasta Jacknife's Style
This post participated in the Tasteem contest All about noodles