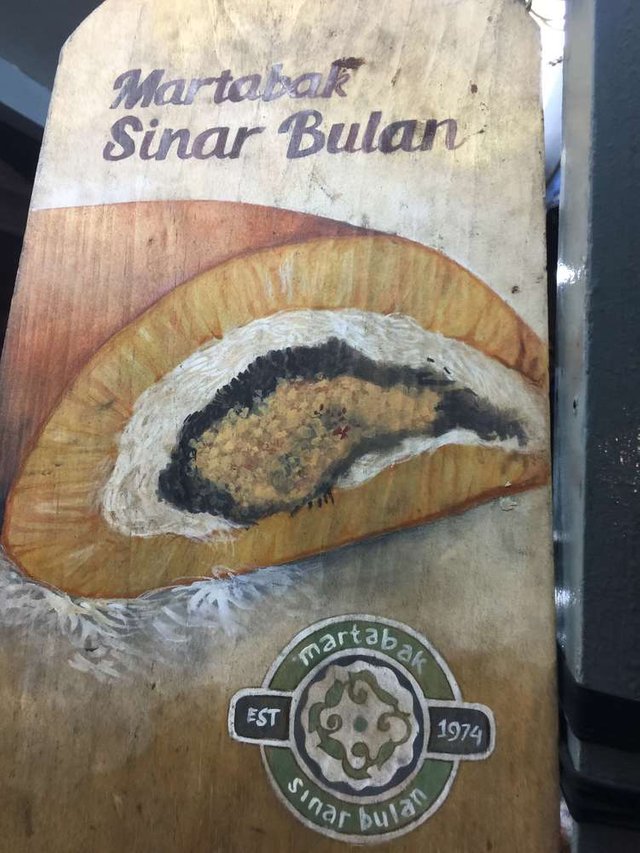 Helo Helo Tasteemers, its been a while since my last post , lots of happening actually. However i am still trying to post in Steemit and here once in a while.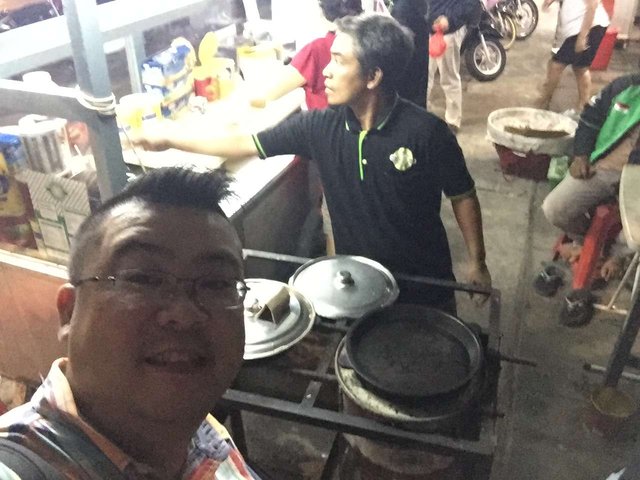 This is a throw back of street food cart on my recent trip to Jakarta. Martabak Kuih Bulan, one of Indonesia favorite on the go street food.
This is actually more to savoury bread kinda thing, rather than those sweet stuff in street vendors. In my country i call this " Apam" and some will call this "Terang Bulan". Almost similar to the Indonesia (Kuih Bulan)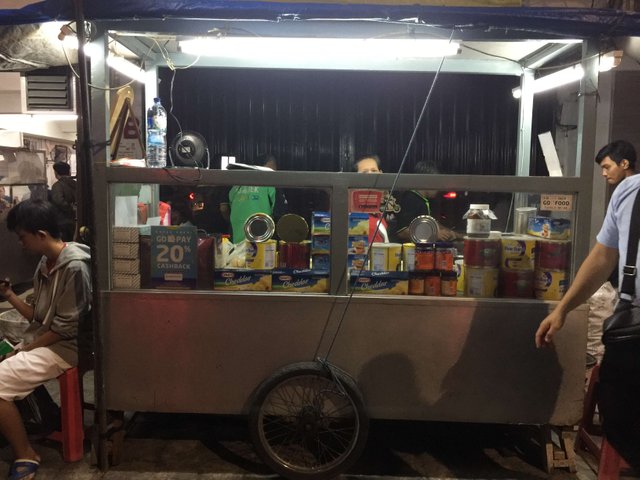 Above picture is how the cart , still attached to the wheels yeah !! how nostalgic, if those born in the 70s and 80s, they must have remeber , Bicycle Uncle Ais Krim, 3 Cart Bycicle selling Buns and Bread outside school or nearby housing areas. It was really just memories now, because all these has gone. Thanks to Food Panda, Gradfood, Go Jek and ETC.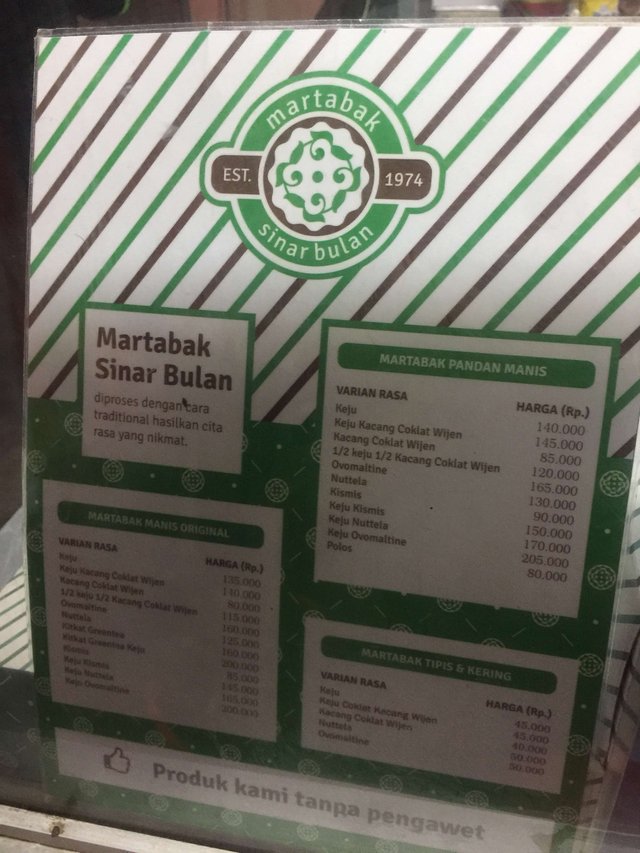 This is the prices and menu of the Kuih Bulan, i ordered the "Keju Kacang Coklat Wijen, (Sorry for the poor picture) as these area is not well litted and laso blame it to my old mobile phone.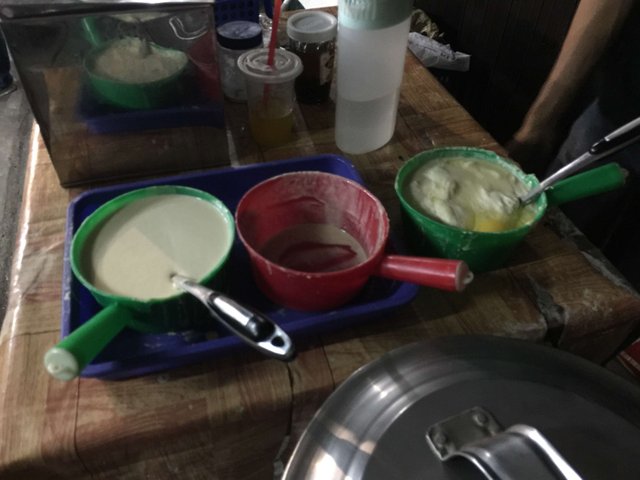 This is their based of ingredient making the pastry. Egg, Flour, Water and other ingredient i forgot what the owner say.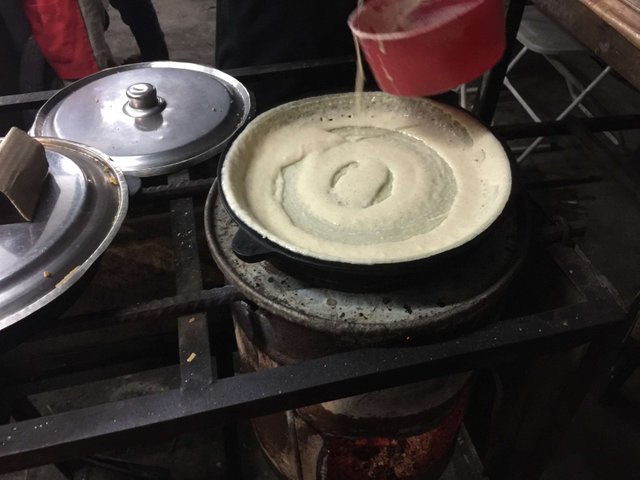 He pours the flour into the round pan and made it thin as possible. You can order it thin based or the thick flour based.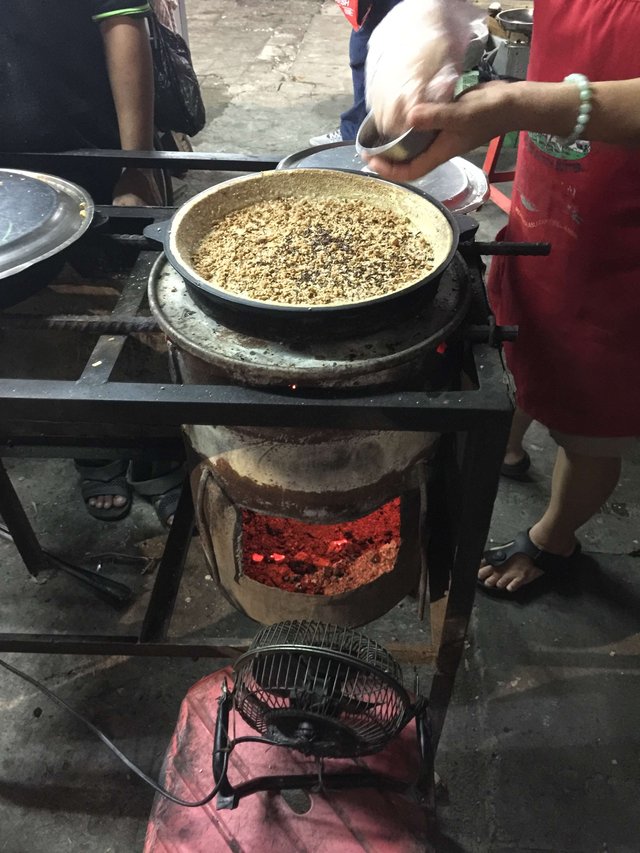 He then pours quite handfull of crush peanutsand chocolate cips. The best part of these cuisine was the "Heat". If you see below the pan, they using charcoal to burn, it create a dinstinctive burn smell towards the pancakes.
In my country, we only using gas burner may be that why indonesia tastes better and has the crispier textures.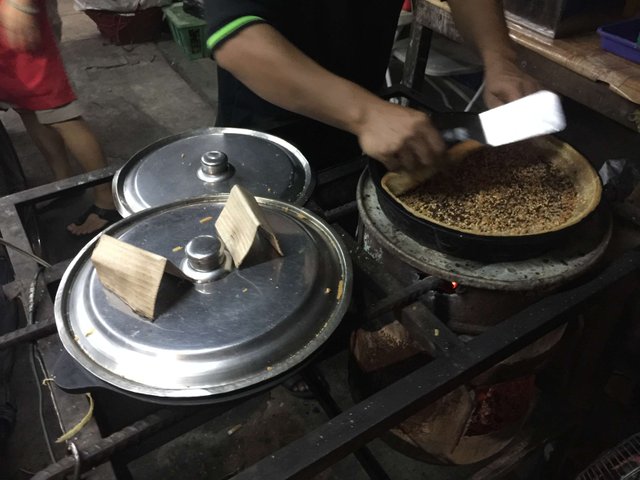 Once done, the skop it out and cut into small pieces, as i was sharing it with my mates, everyone loves it.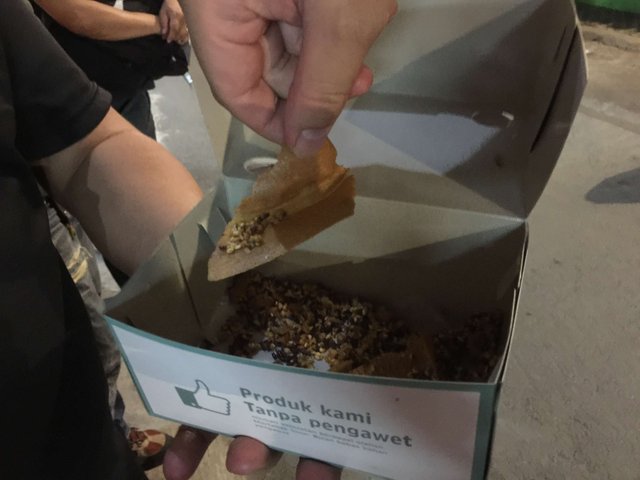 It serve with a box and using hand is the best way to munch it down.
Taste: 9/10
Location : 9/10
Price: 6/10 (Malaysia is Cheaper)
Would You Come Back and Order: Yes Of Coz
---
Restaurant Information

Martabak Sinar Bulan



Jl. Prof. DR. Satrio No.289, RW.1, Kuningan, Karet Kuningan, Kecamatan Setiabudi, Kota Jakarta Selatan, Daerah Khusus Ibukota Jakarta 12950, Indonesia
---
Roadside Pancake Indonesia Style
This post participated in the Tasteem contest Street Food