Street Road Side Black Bean Pork Rice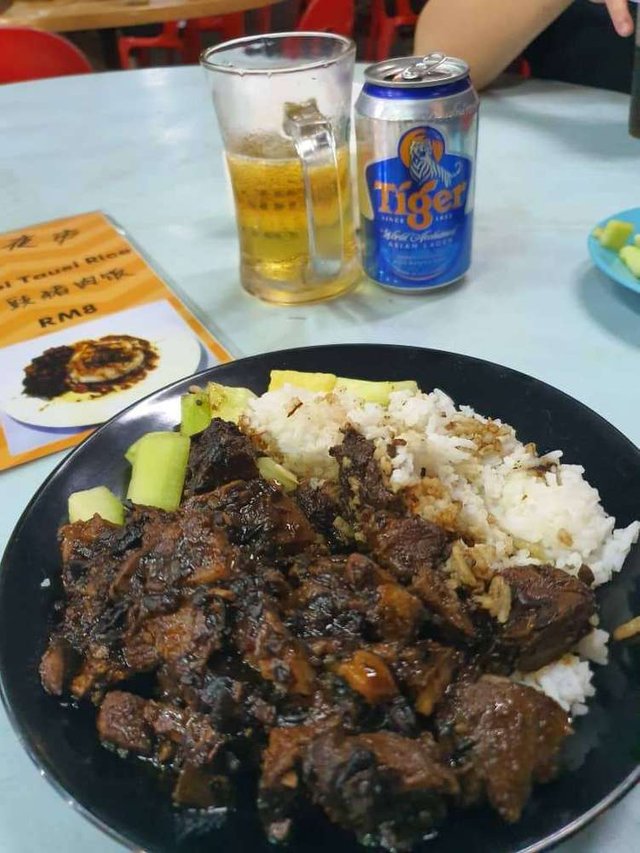 Please disregard the Tiger Beer can, that was my Entree nefore the main dish.
First of all, just to declare !!! This shop and Stall is my belong Bro In Law, its been few months he run's a BBQ Stall selling Pork Belly BBQ, Satays, Rice Toppings and other Seafood BBQ.
Oh well, here it goes, his stall "Holy Smokes" is located in Lintas Plaza, just about 10 minutes from the bustling CBD of Kota Kinabalu, Lintas Plaza is also one of the main CBD sub-urban area for the inner state housing estate. So the traffic is pretty bad here as well, so does the parking which also means more people here.
Apart from that as well, his main target customers not the bankers or working adults, but happy hour drinkers, party goers, millenials playing cyber games in cafe, young adult and etc.
This is because he open's at 6pm to 12pm only, most of his customer are those inside the pubs, karaokes bars, disco and clubs. It's pretty good business.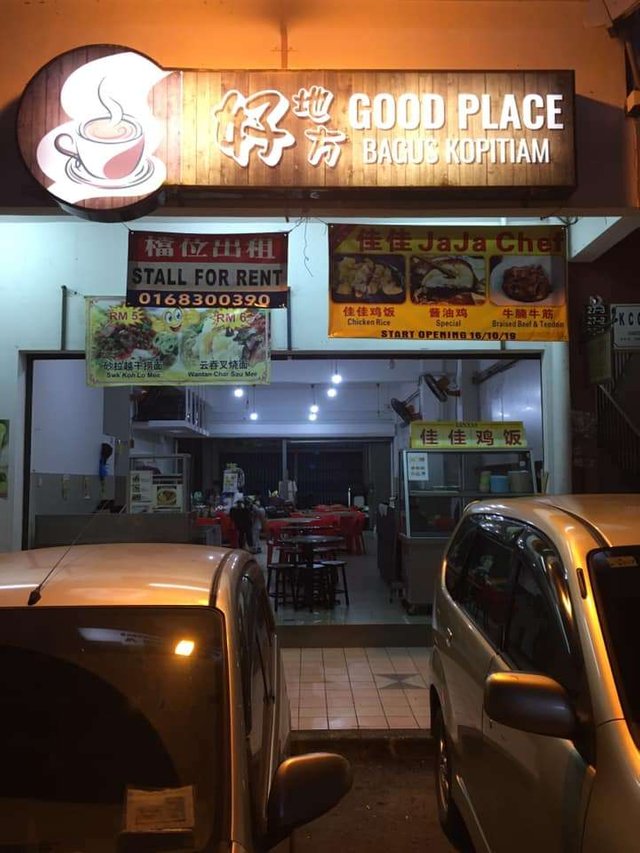 His stall is located behind this shop, literally can say its aback alley side walk, which also can say street food ya !!!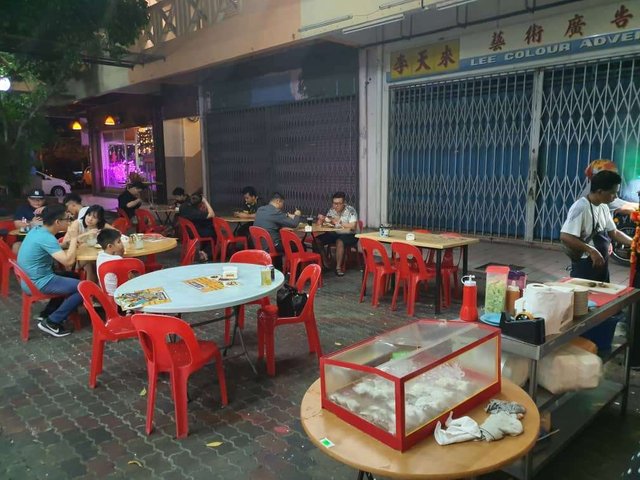 The guy in Grey shirt is my Bro in Law, Owner of the Stall. He and his Wife runs the show of the stall with the help of his siblings family.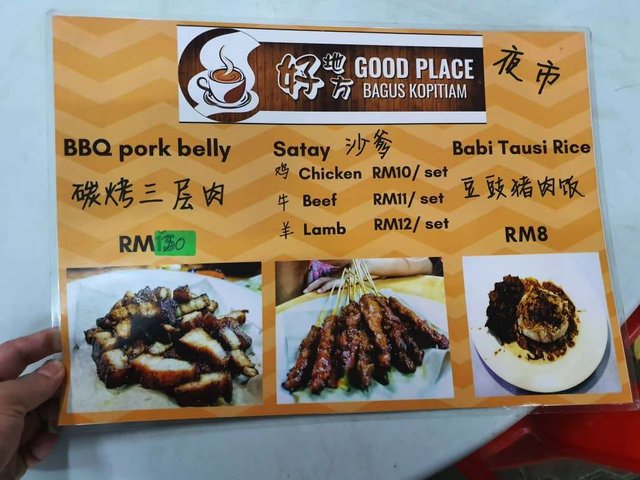 Simple menu with added new dish but yet to be modified. All the above is the main dish, the star and the comfort food for me.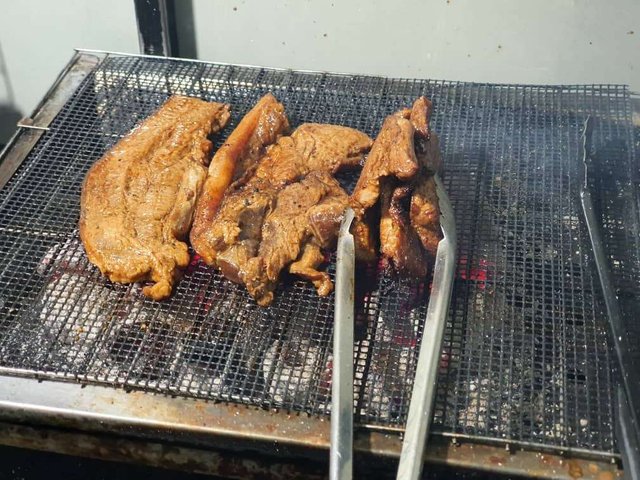 The pork belly in progress of cooking!!! Love the smoky smell!!!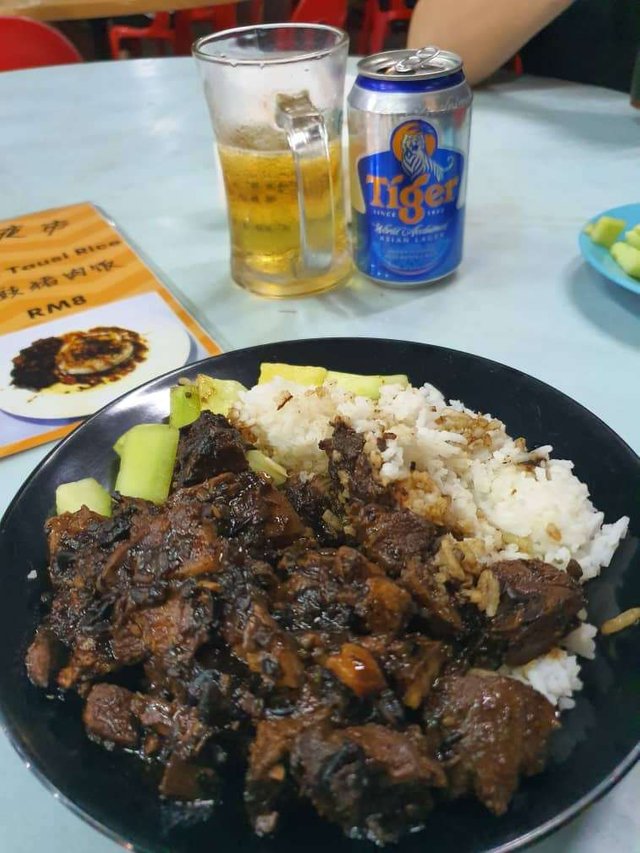 My Dinner with my Tiger Beer!!!
My BBQ Pork Belly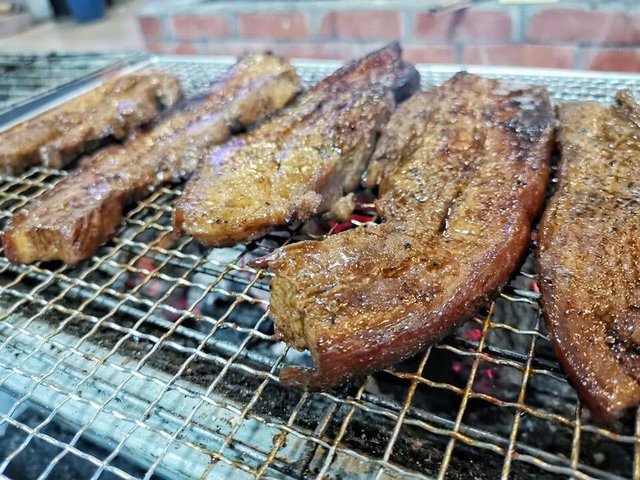 Side View , at least 1 inch thick with each bowl weigh around 250gram for RM20.00 / $4.50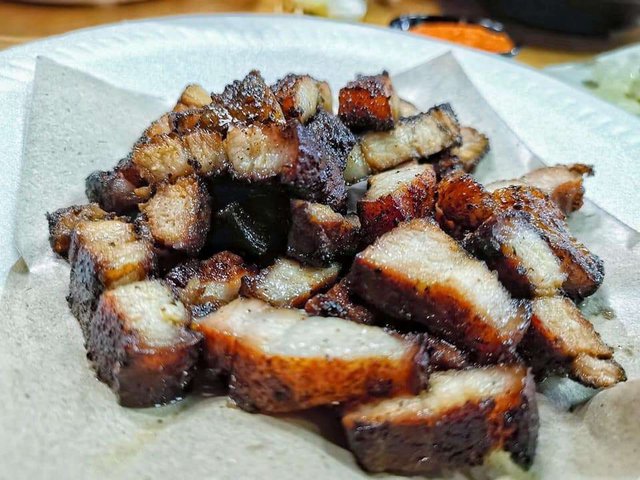 My porky bbq is here!!!!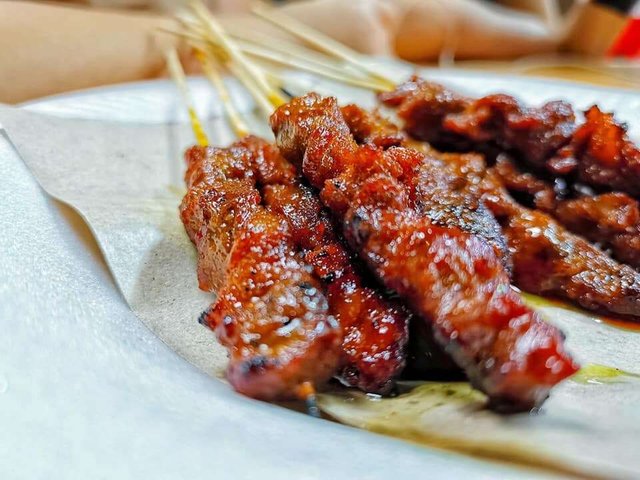 They also serve Satays but not pork Satay !!!Lamb, Chicken and Beef.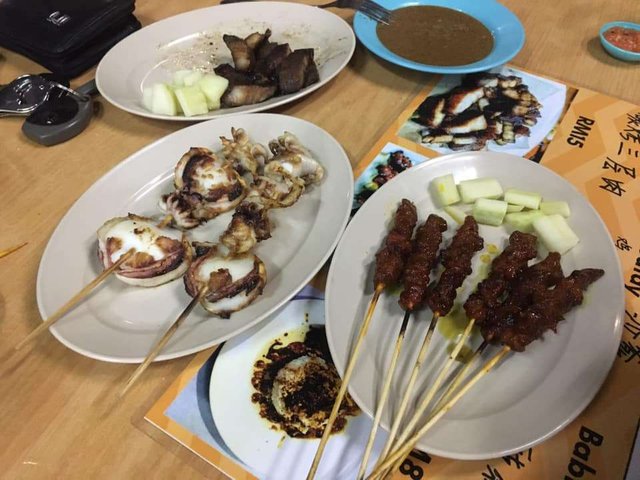 Add on into the Menu soon is the BBQ Squib!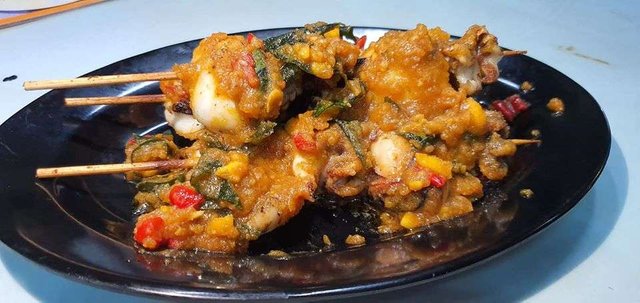 With that, he also added Egg York topping unto the BBQ Squib to make you even more sinful to eat it !!! Damnnnn!!! Holy Smokes
I seriosu;y recommed you to go at least try it, for me its a comfort food at its best, not fine dining taste but a street food with home cooked fuel with passion of love in cooking and PORK.
HOLY SMOKES GUYS !!!!!!!
Ps: Some of the picture are taken from owners facebook (only using 6 last photos), the rest are all mine using my Samsung Note 10+
---
Restaurant Information

Good Place Restaurant (Holy Smokes)



27-0, Block H, Ground Floor, Lintas Square, Jalan Lintas, Taman Southern, 88300 Kota Kinabalu, Sabah, Malaysia
---
Street Road Side Black Bean Pork Rice
This post participated in the Tasteem contest Street Food