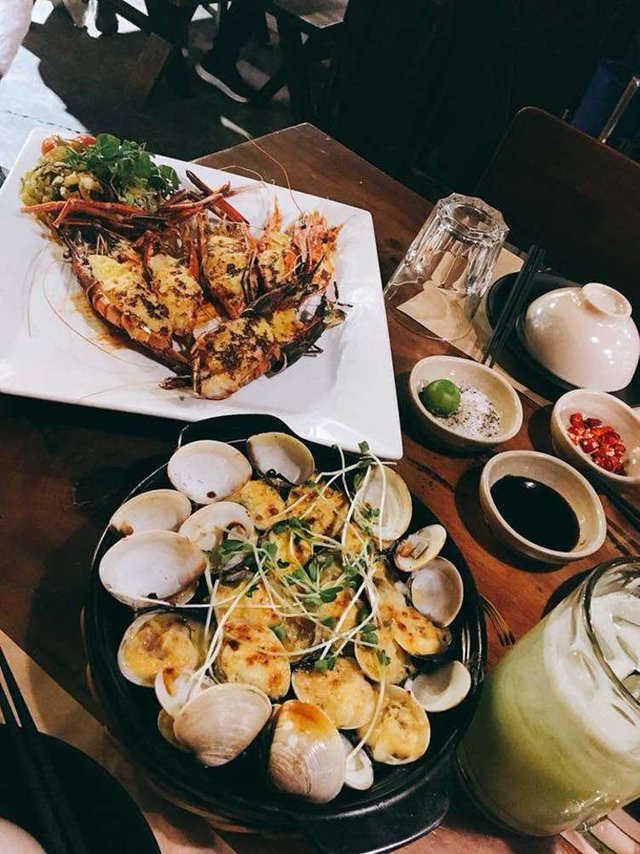 A nice and nice restaurant in Saigon is quite famous in the cuisine because Moc - Rieu & Nuong belong to the judge of the talented chef King - Pham Tuan Hai. Those who love the food of the country, love the rustic dishes throughout the country, this place is definitely for you.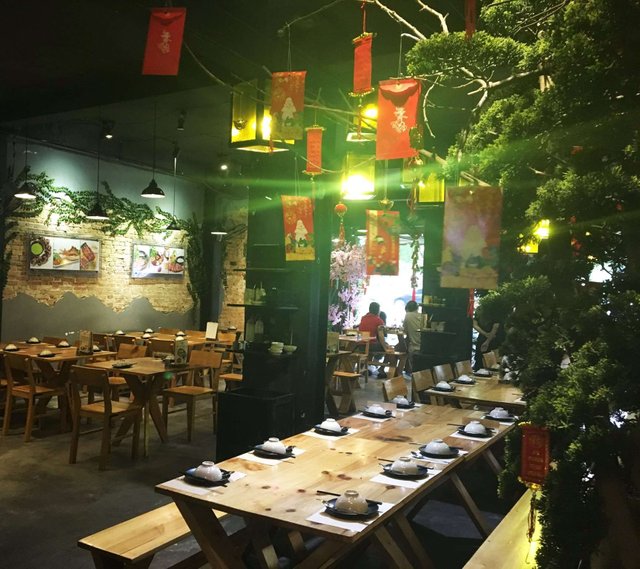 With the skillful processing, diners seem to only have to wait 5-7 minutes to be served. First of all, beef steak, served with fried crispy pancakes. Aromatic herbs, salads are spread underneath, topped with pieces of roasted beef and fragrant. When eating, diners can use meat chopsticks, vegetables for puffing, or eating irregularly. In addition, if it is not enough, customers can chan sauce and mix up, so there was a good appetizer. Next, customers can enjoy more cartilage chicken roasted garlic salt, with a little spicy delicacies, this dish just eaten and not salty, suitable for crowds and want to sip to extend the story. Especially, those who like European and Asian favorites will like the greasy garlic sauce, the aromatic phomai .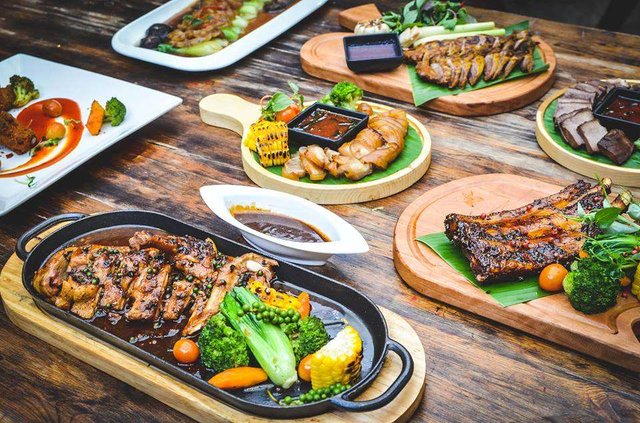 This is like a cozy house, rustic but also very personal. Standing in each line, each corner of Moc - Rieu & Nuong provide comfort for customers to come here. The bright yellow wood furniture is neatly arranged, the light-loving lampshade radiates into the space of warm colors, the walls are engraved with art, the rough corners of the personality, ... here are all collected Every look. And whether the courtyard wind of the sky, or space in the privacy of your home, you will always be satisfied by the comfort that the restaurant brings.
---
Restaurant Information

Moc - Rieu & Nuong Restaurant.



9 Lam Sơn, Phường 2, Tân Bình, Hồ Chí Minh, Vietnam
---
Moc - Rieu & Nuong Restaurant.
This post participated in the Tasteem contest Your weekly choice