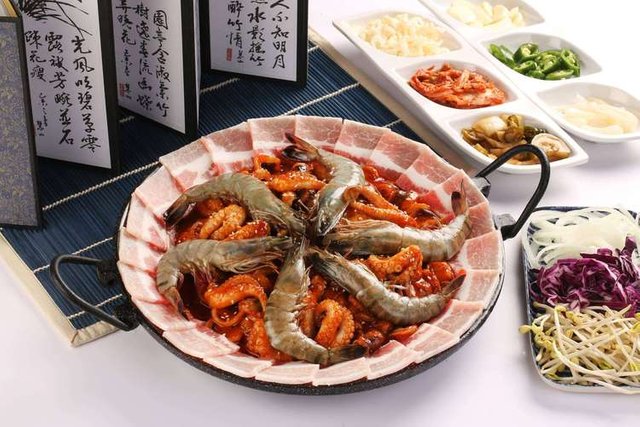 Octobar Restaurant - the only name that only makes you think of delicious dishes made from octopus. The restaurant specializes in octopus but still serves a variety of seafood dishes for guests. Speaking of octopus, the king at Octobar must certainly be a spicy octopus. Full octopus, muppets. The taste for octopus is quite interesting, the meat is much, crunchy taste delicious food. Octopus fresh meat, hot sauce spicy hot back.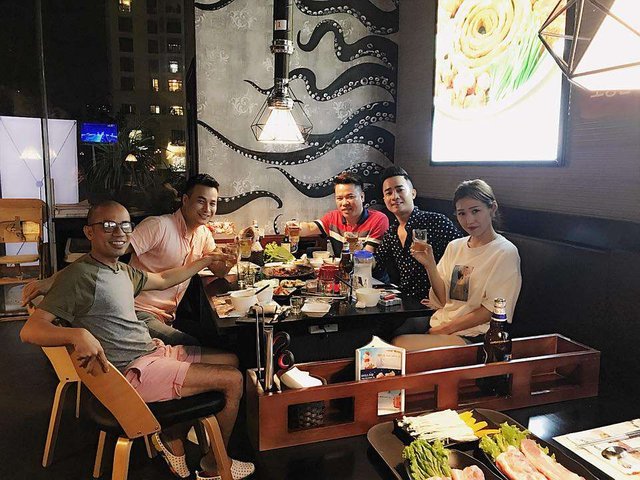 A full pan of sauteed meat, octopus, bean sprouts, kimchi mushrooms and vegetables, 2-3 people to eat. Eat this dish is the right is the octopus with Korean kenhip nhé, add some vegetables to taste, just crispy and delicious baked back hard to resist. Eat the octopus to remember to call seaweed cooked rice, staff will prepare at the table, use octopus sauce. Eat hot sauce on the pan, quite interesting .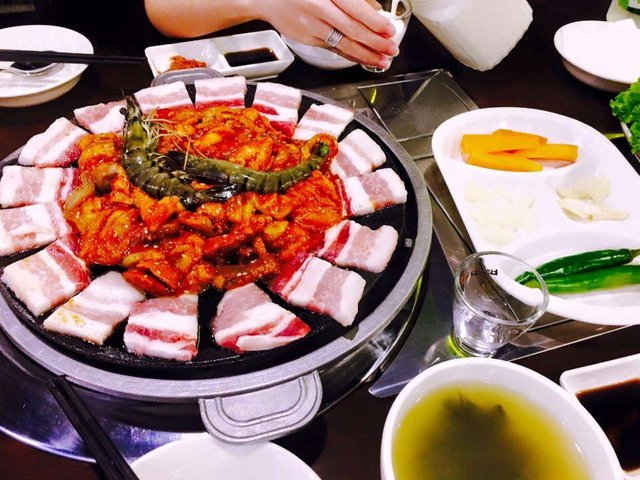 Who to Octobar are certainly familiar with the image of a Korean woman to the table, enthusiastic processing, arranging tables for customers, answering all questions to the customer's attention. Octobar is a friendly environment, enthusiastic staff. All guests will receive the welcome of all staff there.
100% of the dishes made by the owner himself should ensure 100% true Korean flavor, do not mix Vietnam or any other land. That is probably why Vietnamese people will feel a bit spicy when eating this dish.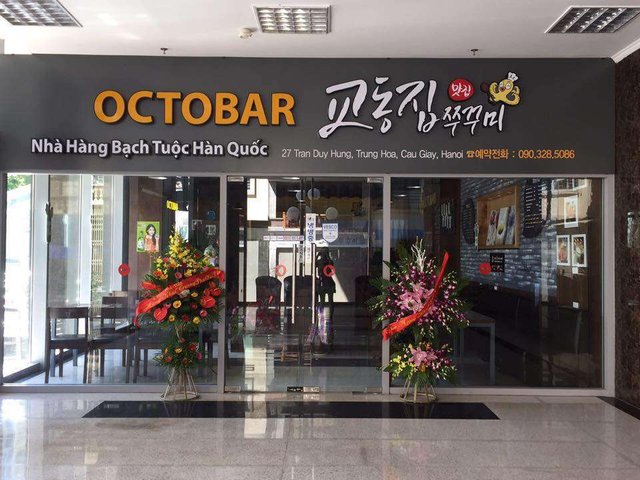 ---
Restaurant Information

Octobar Restaurant



27 Trần Duy Hưng, Trung Hoà, Thanh Xuân, Hà Nội, Vietnam
---
Octobar Restaurant - Korean Seafood Restaurant.
This post participated in the Tasteem contest Cheap and Fabulous? Totally possible!