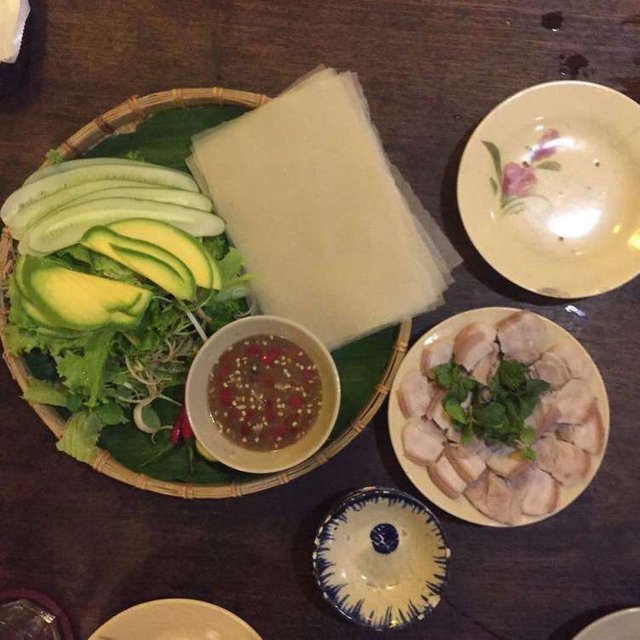 Traditional Vietnamese cuisine is a combination of regional culinary elites from north to south. The diversity of culinary culture in the area has contributed to the abundance of flavors, colors of traditional cuisine made friends in the world admire. At present, there are many restaurants specializing in Vietnamese dishes with taste typical of 3 regions, typical of the very special and impressive flavors of food at Tiem Com Cafe Hoa Giay - A strokes Central is full of passion.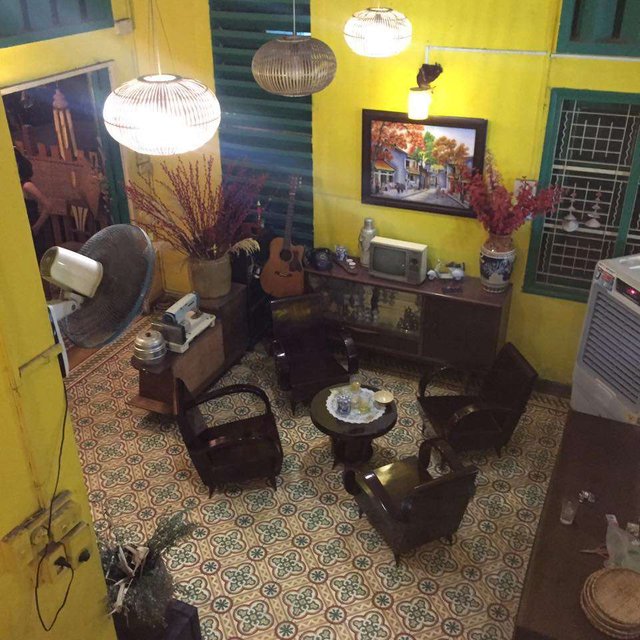 Nestled in the high-rise houses, close to the surface of Huynh Tinh Cua street, small corner Tiem Com Cafe Hoa Giay as a gentle lady, in the middle of the city of flowers. With yellow and blue tones, the restaurant attracts customers right from the first sight. The red-green cage flashing across the door reminiscent of the glittering Hoi An nights tilted by the quiet Hoai River. Light paper flowers open the way to welcome customers into a small street space, very content.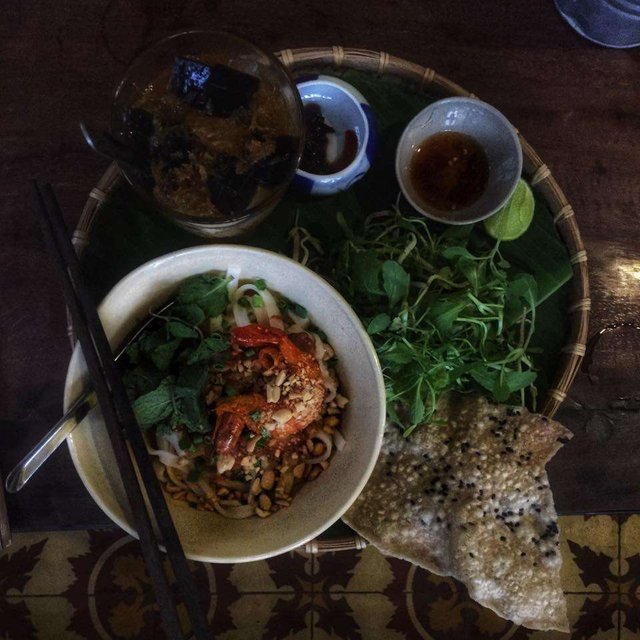 Tiem Com Cafe Hoa Giay is designed with two floors, ground floor as a small cozy house, very familiar. With the architectural theme of re-enacting the ancient Hoi An house, the restaurant has succeeded in conveying messages and images to Sai Thanh's diners, making a difference compared to other restaurants in the city. city. Still in the yellow-green tones, old-fashioned tables and chairs, a neat typewriter, an old bookshelf, a sandbox - in the light of the golden light that reminds a whole region of distant memories in the heart of every guest. stop by. This small space is a very peaceful corner, you slowly explore.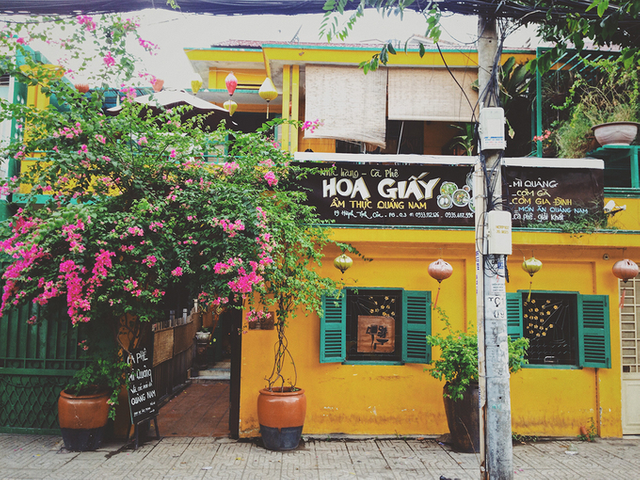 .
---
Restaurant Information

Tiem Com Cafe Hoa Giay Restaurant.



19 Huỳnh Tịnh Của, Phường 8, Quận 3, Hồ Chí Minh, Vietnam
---
Tiem Com Cafe Hoa Giay Restaurant.
This post participated in the Tasteem contest Where to eat for my blind date?