Terarosa Coffee, Seoul, Korea ~ A Tasteem Review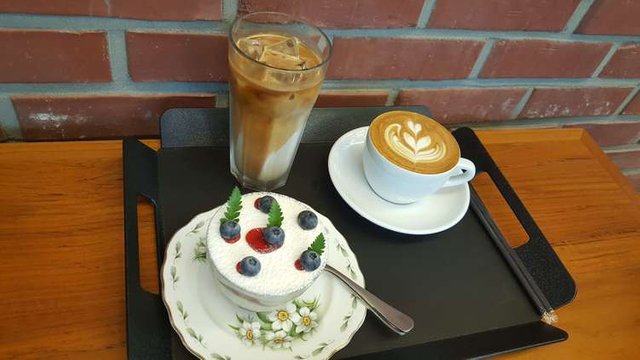 Hey everyone!
Now that the weather is getting warmer and we got a few days without fine dust in Seoul I visited a nice Cafe at Yeouido in Seoul, Korea.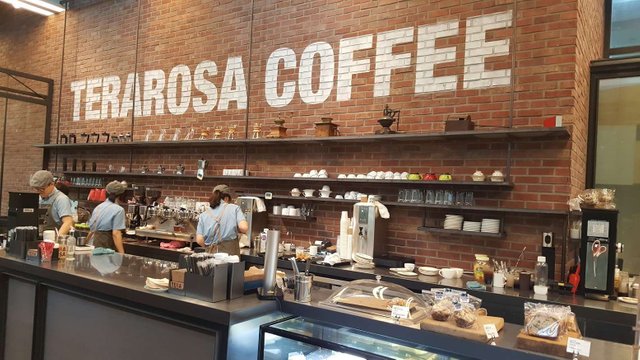 They have a stylish interior and many coffee/dessert options on their menu!
Sadly I didn' take a picture of the desserts at the counter but don't worry, I ordered the best looking one :D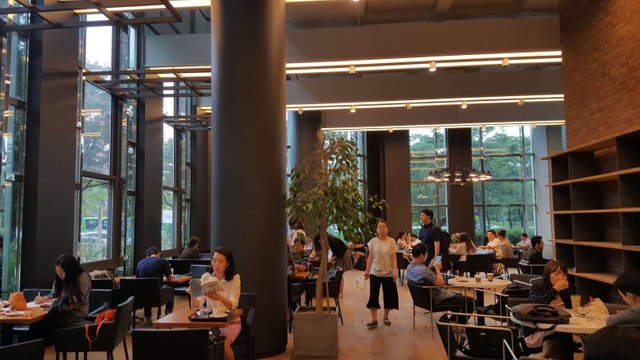 As you can see they have a big windowfront and an open and inviting space to relax and have a chat with friends!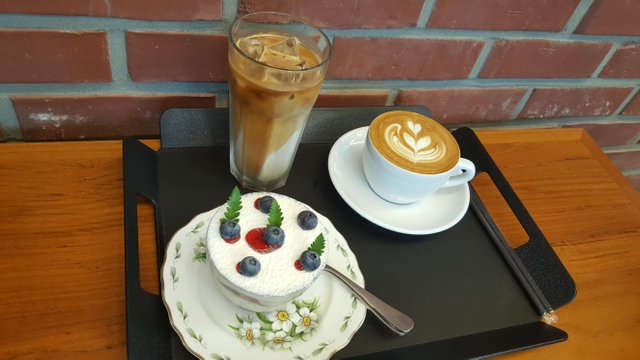 And finally lets talk about the coffee and cakes!
We ordered 2 Lattes, both iced and hot and they were delicious! As you can see on the picture they also look very pretty :)
The cake is a fresh blueberry cream cake which was the highlight! The cream was super smooth and tasty, I think they added some mascarpone to give it a richer flavor. I would give the coffe a 6/10 and the cake a 9/10!
Recommended place!
---
Restaurant Information

Terarosa Coffee



56 Yeoui-daero, Yeoui-dong, Yeongdeungpo-gu, Seoul, South Korea
---
Terarosa Coffee, Seoul, Korea ~ A Tasteem Review
This post participated in the Tasteem contest Beverages with friends