Tasteem Review: My favorite Korean Barbecue place in Seoul, sookdalpig (숙달돼지)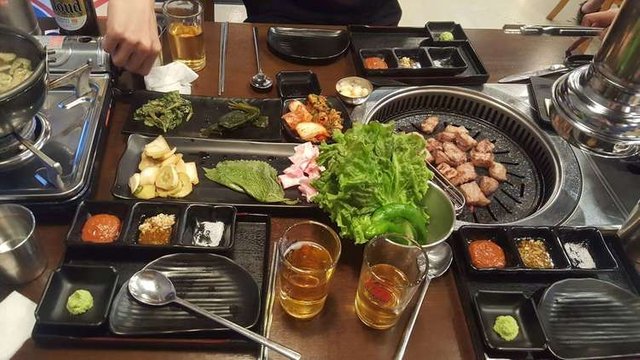 Hey everyone~
Today I'm back with a restaurant that has a special place in my heart - sookdalpig .
It's a Korean barbecue restaurant in Seoul focusing on pork and it's my favorite one!
I lived here for 6 years now and I have to say this place is the most tasty one! I tried places that served hanu beef, jeju islands black pig, pork belly grilled with kimchee but this place wins it all :)
As always I forgot to take a picture from the outside (I was too hungry :D) so I borrowed one from nave (source below).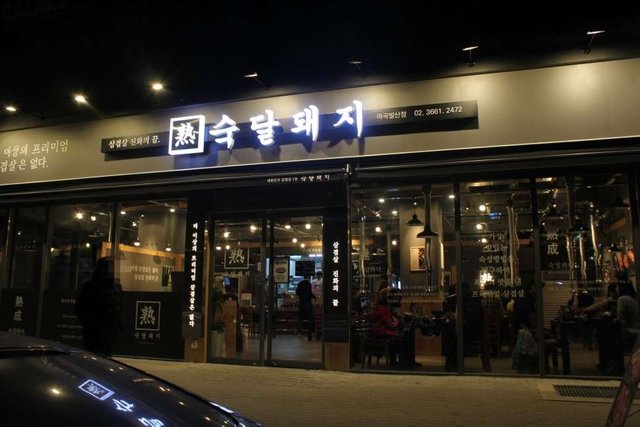 [Image Source - naver blog]
It looks very inviting and the place is modern, clean and comfy. Employees are young and very kind! They explained the cut of meats they offer for grilling very well and we went for pork belly and pork shoulder.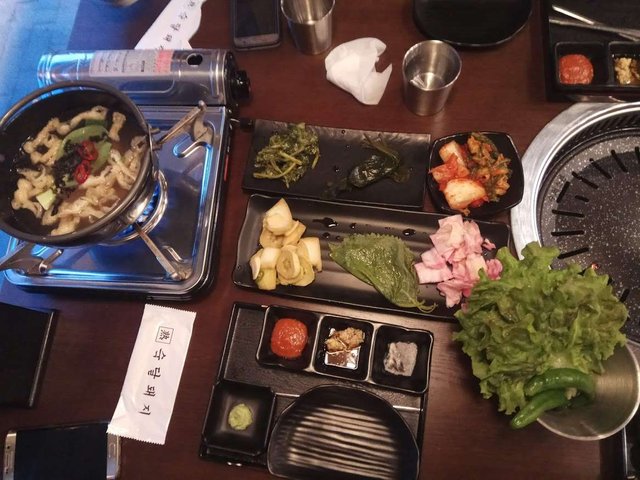 As soon as you sit down they will start filling your table with free sid dishes as you can see on the picture above. All of this is complementary :)
They give a nice soup, onions, kimchee, salt, garlic sauce and korean pepper paste to dip your meat in.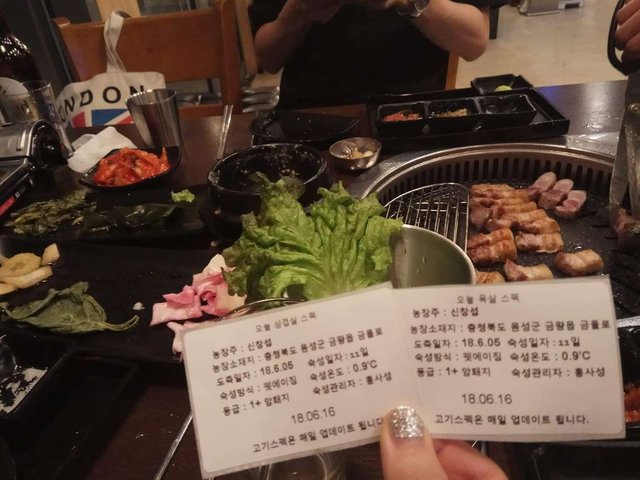 Once you order your meat they bring it to your table and give you some small leaflets with information about the meat you ordered.
It might feel a bit weird because it tells the place and time they killed the pig and where it grew up.
Kind of sad but at least you are sure that it's fresh and was raised in a humane way.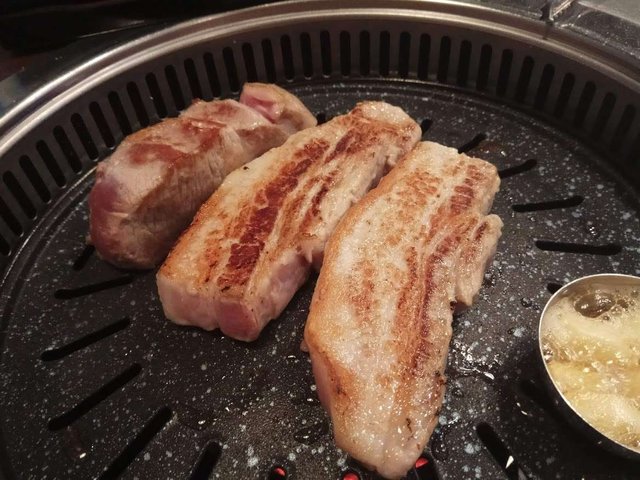 The main star! Pork belly and pork shoulder :) I'm getting so hungry again by just posting this picture haha. After about 2-3min of grilling they will start cutting up the meat for your eating pleasure: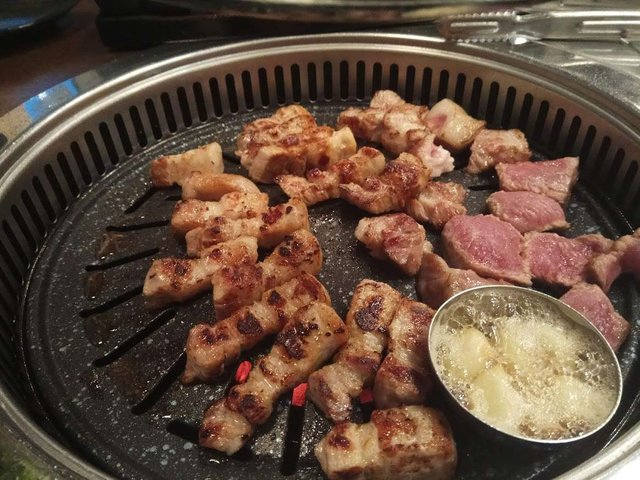 The bowl on the side has garlics frying in some oil, goes perfectly with the meat!
As soon as you try the pork you will know why you paid nearly double the amount compared to cheap pork BBQ places that use frozen meat.
It feels like an explosion of taste in your mouth :O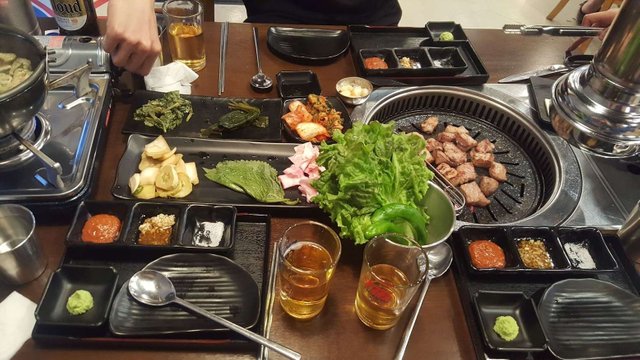 Great meat, great sides, great beer, great atmosphere. 10/10 Korean BBQ place that I highly recommend to visit!
You can expect to pay around 20-40 USD / person depending on how hungry you are, but its worth it, trust me!
Maybe next week I will introduce my favorite restaurant to get black pig on Jeju island, see you until then!
---
Restaurant Information

sookdalpig



1100 Gayang 1(il)-dong, Gangseo-gu, Seoul, South Korea
---
Tasteem Review: My favorite Korean Barbecue place in Seoul, sookdalpig (숙달돼지)
This post participated in the Tasteem contest Your weekly choice