Hokkaido Cheese Toast in Hongdae, Seoul ~ A Tasteem Review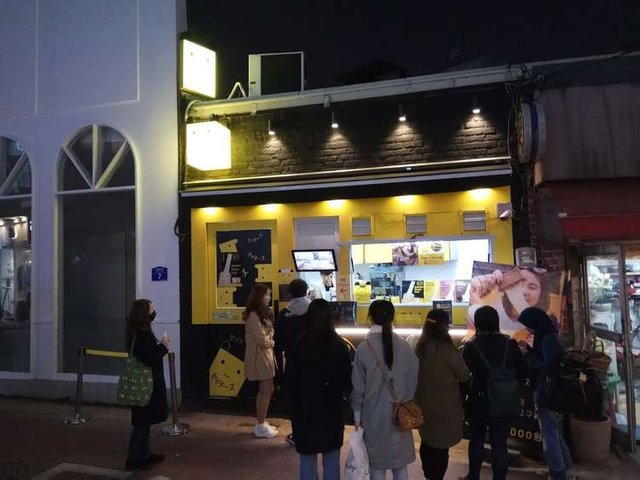 Hey guys!
For this weeks takeaway contest I will introduce you to a super tasty hokkaido style cheese toast.
The place is located nearby Hongik University in Seoul, Korea. It is a small franchise as far as I know but there is only 1 location in Korea.
Check the map below as it is a bit difficult to find.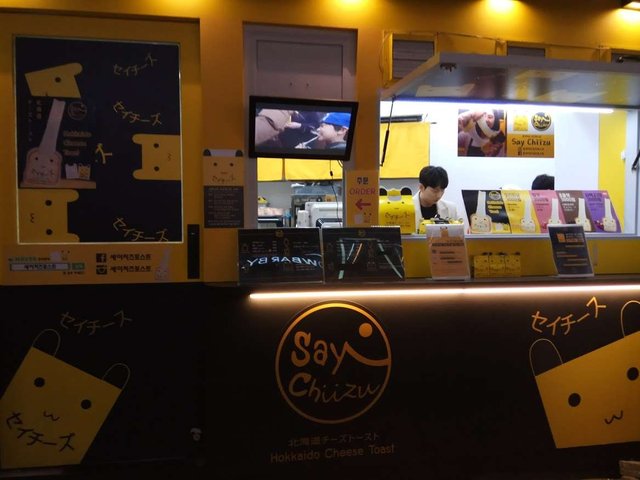 Here is a pic of their small store! Cute isn't it? :D
They have different type of cheese toasts as well as a small selection of beverages!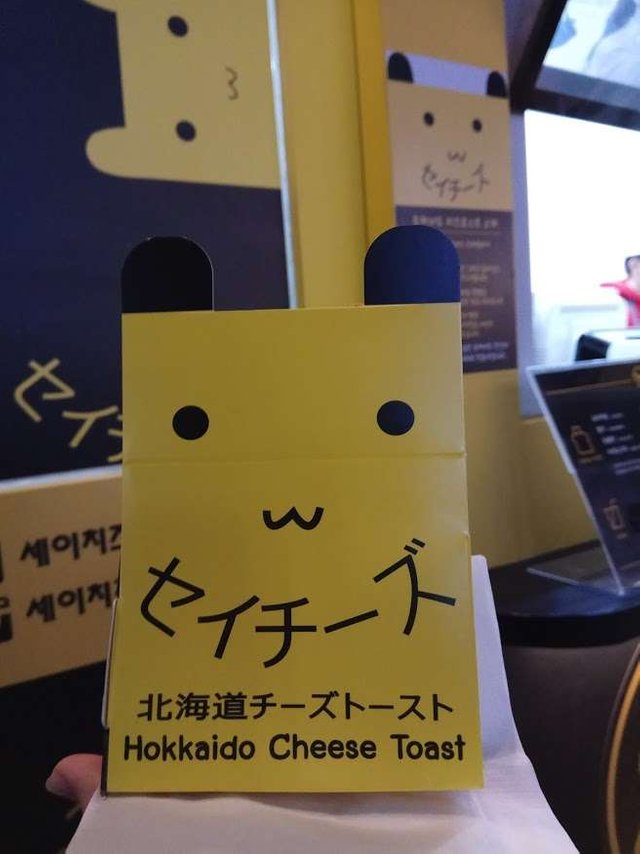 The packaging of their toast has Japan written all over it :D Look how cute it is!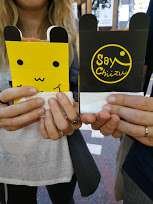 We got a rainbow cheese toast and another one with the original flavor. You might be wondering what the rainbow flavor is!
Let me show you: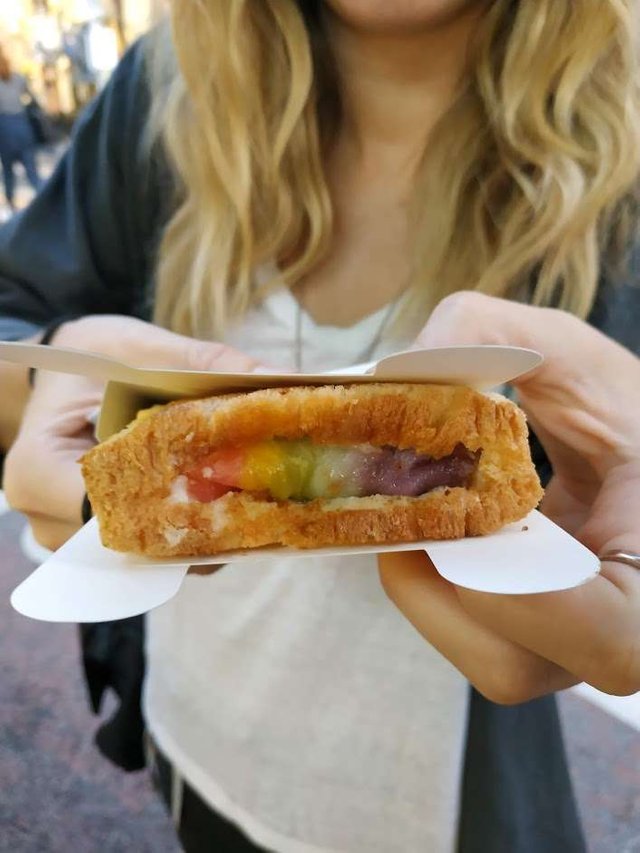 It might look a bit weird but the taste is nearly the same as the original flavor hehe. So if you are hungry and don't care about uploading some colorful toast on your SNS accounts I recommend to just go for the (cheaper) original flavor!
You might be wondering whats special about this toast? Well they say they only use fresh organic milk for their cheese and I have to admit you can taste it!
Korea didn't have that good chesse until recently when they started importing cheese from abroad so I'm quite happy about this recent developments!
But the most important thing about this toast is shown below: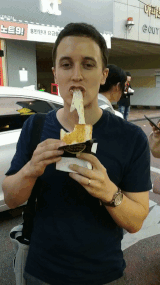 That's what I call a cheese toast :D
If you are visiting the Hongdae area and want to grab a bite be sure to check this place out!
---
Restaurant Information

Hokkaido Cheese Toast



7 Hongik-ro 2-gil, Seogyo-dong, Mapo-gu, Seoul, South Korea
---
Hokkaido Cheese Toast in Hongdae, Seoul ~ A Tasteem Review
This post participated in the Tasteem contest Takeaway