Tasteem.io is based on Steem blockchain. And is a decentralized application to review, share information about restaurants or any other place that serves foods and drinks and be rewarded for sharing the content in the blockchain. This is your own guide of tasting. In Tasteem each person can have an account and share their best memories with food and drinks and make a review about restaurants. And in the end be rewarded for that with cryptocurrencies. Lot of people want to read different guides. Each week there are different competitions and categories to share the food about with given topic.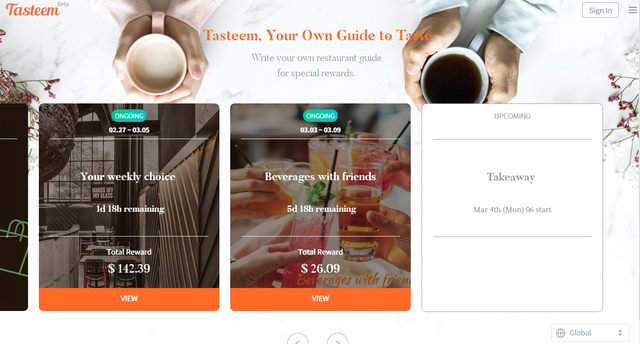 There is ongoing guide for getting special rewards. Beverages with friends is the topic that you can share some photos and can earn from the restaurant or coffee shop you are drinking something. It is very easy to use and it gives a joy to share what you eat, basically if you eat something cheap and share it on tasteem it means that you are eating for free because tasteem pays for you with the gotten rewards.
So what you have to do to get rewards?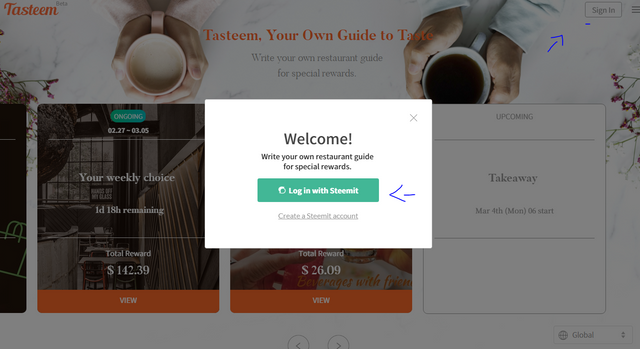 you need to log in with your steemit account and continuing to see the categories of what you can share and make your sharing. In one category you can share three different guides per week.
You can view the on going contest and click on any of them and continue to see what is happening and how many people made a guide from their profile. It is written how much rewards are generated and who has the leadership, because as much votes a guide gets it will be in higher position and will get additional rewards from @tasteem.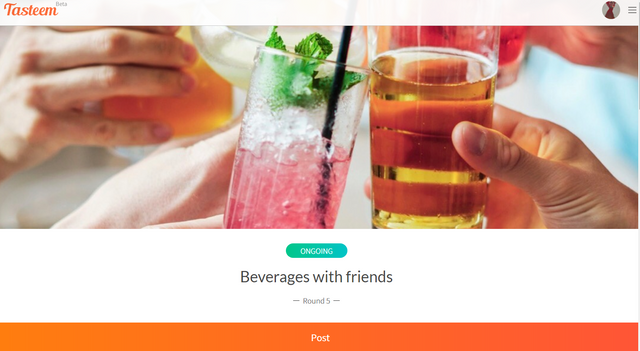 If you want to publish a new guide there are rules that you have to follow. The markdown is very lovely and in the left side there is a place where you can see directly how your content will look like and at the same time your content will be shared on steemit to so more people can see your guide from steemit and tasteem both. Those are the rules that I took from the site, in the beginning it may look hard but you will get used to with the rules fast. If you make any mistake Tasteem moderators will come and comment on your post to change or edit your post, otherwise your rewards will be revoked.
Here are some rules that you have to follow in order to avoid getting penalized by Tasteem. Please read before writing your
restaurant review!
You must post a review of a restaurant that you have actually visited recently.
Your post must contain at least 3 photos and 8 sentences.
You must post about a restaurant review that matches the contest theme.
You must have at least one photo taken by yourself at the restaurant.
If you are to use images from outside sources, please make sure you get a permission from the owner and leave the source in the post.
You must post in a matching language, without the use of any translation tools.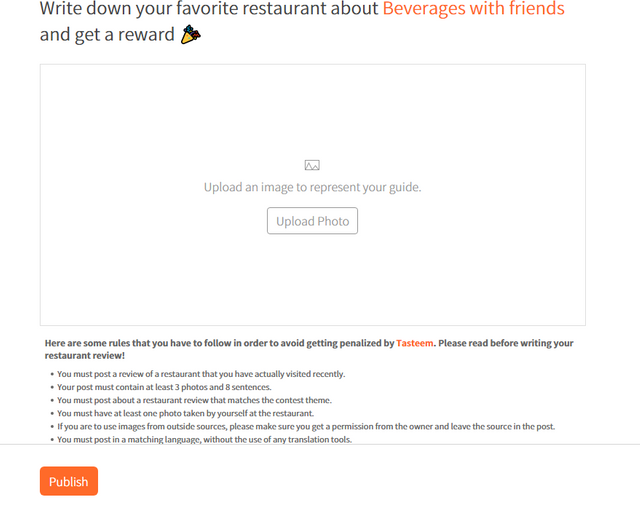 Vote Tasteem in Stateofthedapps for higher rank. I think more people have to share different restaurants and we can read about different cultures what people love to eat and drink in different places of the world. Number of current users of Tasteem has to increase somehow, this is maybe what I would love to see more in tasteem.
https://www.stateofthedapps.com/dapps/tasteem