Ratskeller Leipzig restaurant - good place to visit with friends!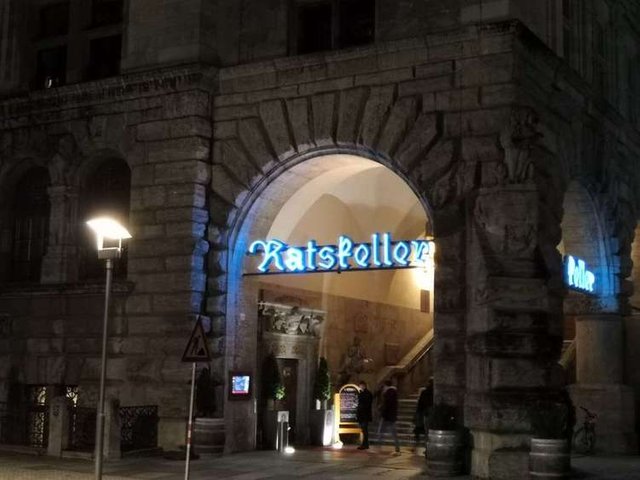 Good day dear mates! At this time I want to tell you about Ratskeller restaurant
which is located in hurt of Leipzig.
And it's place with its own history.
restaurant was opened in 1904 in the New Town Hall, which was built on the foundation of the old Pleissenburg. The former wine cellar in the arches of the town hall, and since the late 1990s it has been operating as a restaurant of Saxon cuisine.
Inside, everything breathes history.
---
When we came to this place there were many people.
---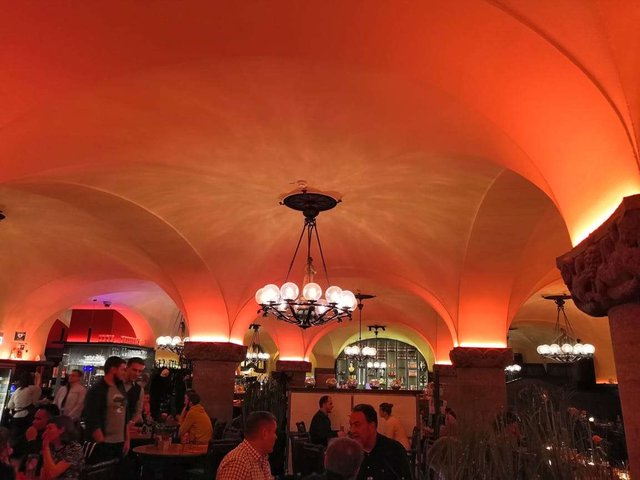 ---
And as so as we came a big company we orderded as always place before. Also we had let's say so special menu which contaned 3 dishes. But in general in Ratskeller menu is not very large, and everything is very colorful and tasty. Beer is served in old siphons, from which you can already pour yourself into mugs.
---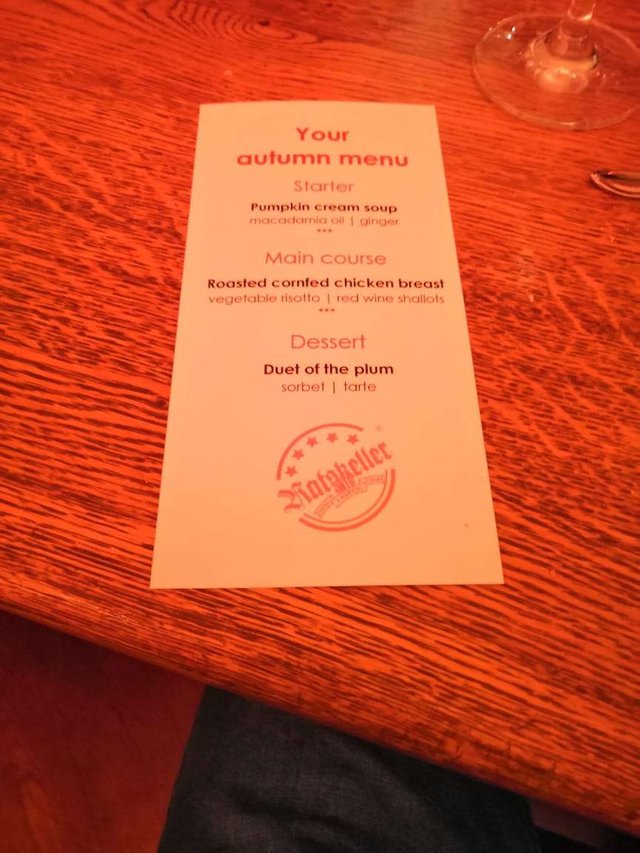 ---
As you can see as a starter we had Pumpkin cream soup with macadamia oil. This soup was brought to us in small plates and looked like really starter. But I should notice that it was really delisious soup and I think it could occupy even place of main dish!
---
---
Now let me show you what we had as a main course. It was roasted cornfed chicken breast.
---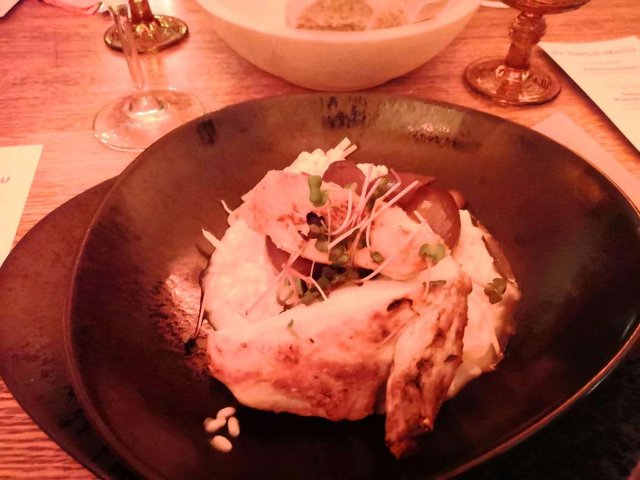 ---
So it was tasty enough and quite nutritious dish.
And for desert we had sorbet - so called Duet of plum.
---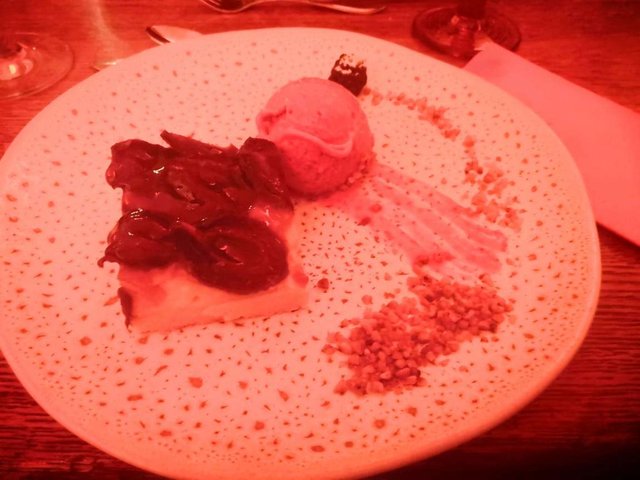 ---
Now let's come back to the restaurant or rather its interior. As so as this place before was wine cellar Room there has a vaulted ceiling and is lit by such old-fashioned lamps.
---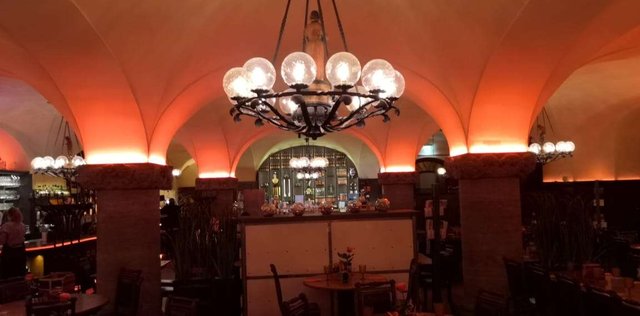 ---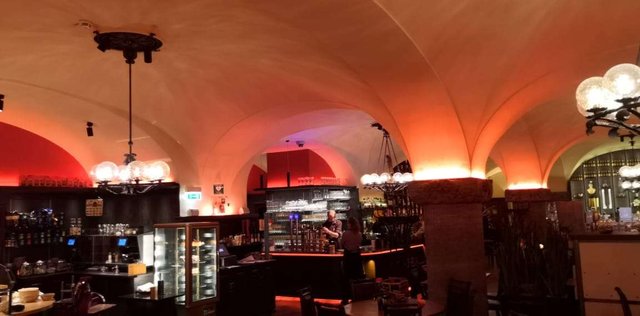 ---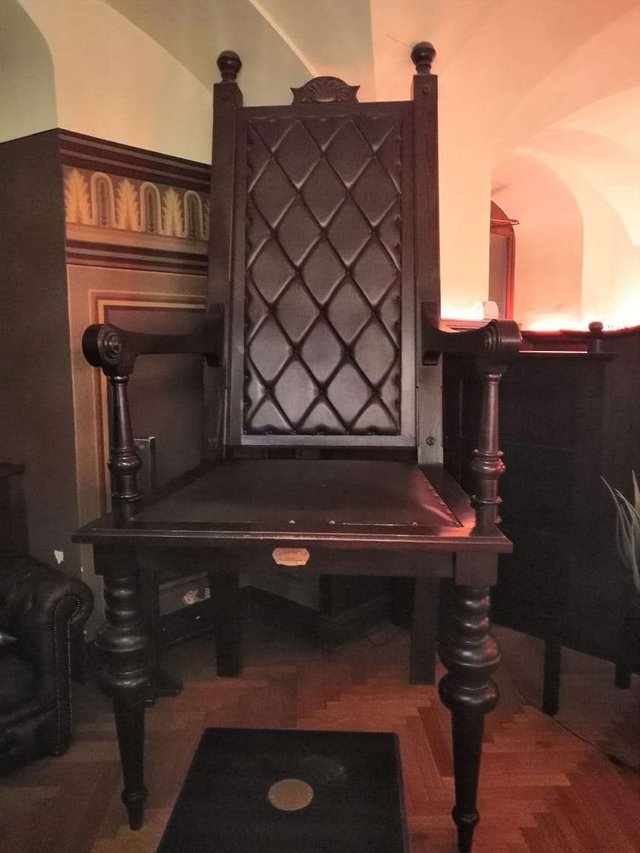 ---
also there you can still find such great distiller.
---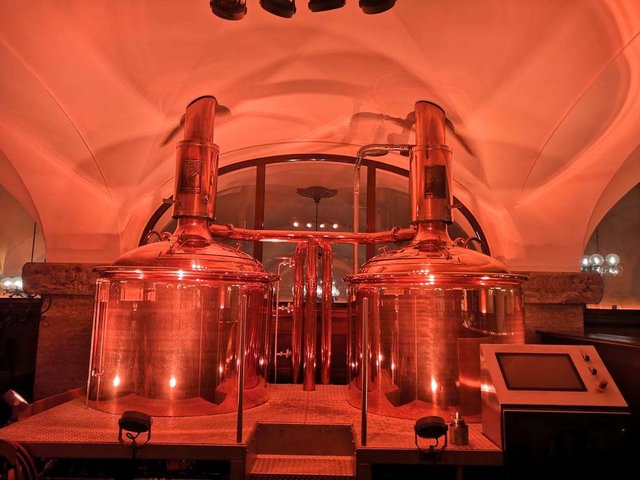 ---
Of course now it's a modern model, but it's working and here, I want to tell you, they brew tasty local beer.
---
As a conclusion I want to say that in my hurt this restaurant stayed as a quiet good place with tasty dishes and authentic atmosphere.
---
Restaurant Information
Ratskeller Leipzig



Lotterstraße 1, 04109 Leipzig, Germany
---
Ratskeller Leipzig restaurant - good place to visit with friends!
This post participated in the Tasteem contest Your weekly choice