Gilden im Zims not only tasty dishes but also cozy atmosphere included!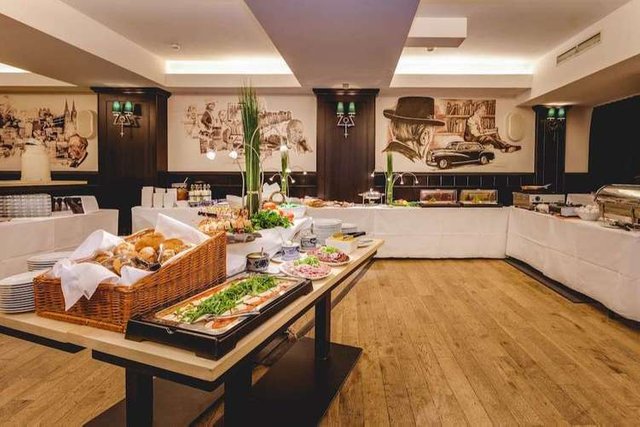 Good day dear mates!
it's time for my next review for tasteem.io and my weekly choise at this time will be Gillden im Zims restaurant which is located in Cologne.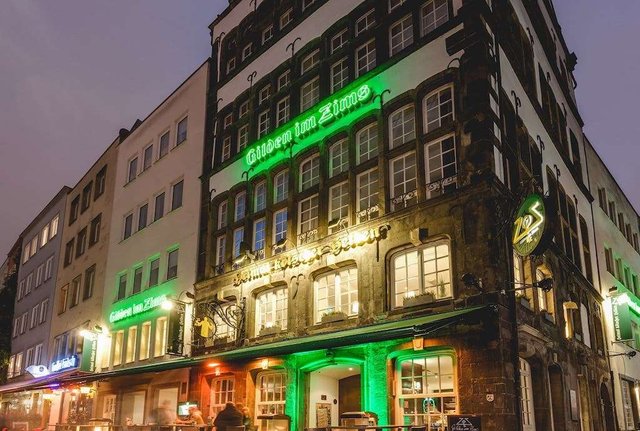 In this restaurant I had good dinner with my friends. For me this restaurant became a place where I shurely will come back if I'll again visit Cologne.
---
In my opinion here you can come and have excellent dinner or lunch rather you came alone or with company. There is enough place to celebrate birthday or another memorable date in restaurant.
Every Friday and Satturday from 10 pm DJ plays music in the historic vaulted cellar.
---
Also please keep in your mind that restaurant positions itsself as the best place in Cologne where you can taste the best pork knuckles.Hearty and delicious! But for it you need to order for 12 people or more they are requiring to pre-order this.
---
But le's come back to my dinner with friends at this restaurant. As so as we planned to visit this place during our preparations to traveling we pre-ordered places there.
For dinner we took such dishes like sausages with potatoes and beer.
---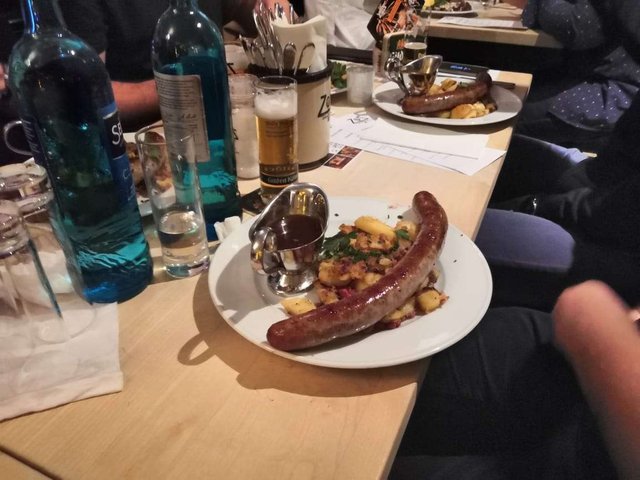 ---
Or shnitzel with cabage and potato dumplings.
---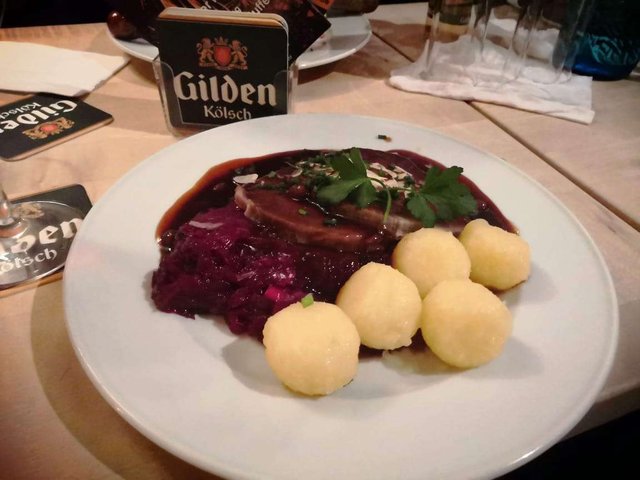 ---
And of course glass of vine was included!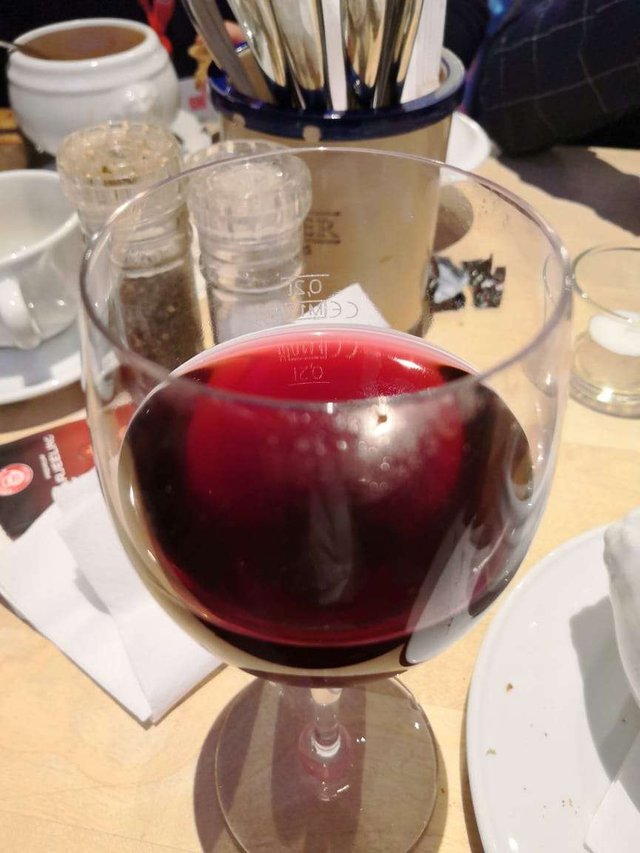 ---
So as a conclusion I can say that it's quiet good place which you can keep in your mind to visit for dinner or in special case. Here you will find not only tasty dishes and not expencsive menu but also cozy atmosphere which is always will be here for free!
---
P.s. Title image and the first one were deriven from Gilden im Zims official site.
---
Restaurant Information
Gillden im Zims



Heumarkt 77, 50667 Köln, Germany
---
Gillden im Zims not only tasty dishes but also cozy atmosphere included!
This post participated in the Tasteem contest Your weekly choice