Schifferboerse not only seafood but also magic atmoshere inside!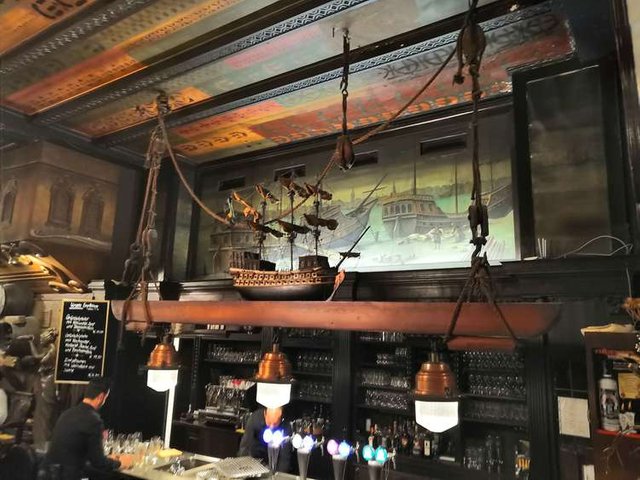 Continuing the story of my trip to Germany, I can not miss the opportunity and talk about the restaurant which is located in Hamburg. It's name Schifferbörse.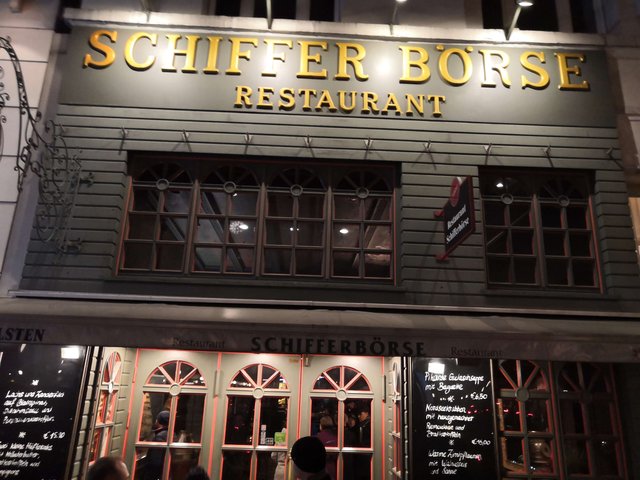 I decided to visit this restaurant on the advice of one of my friends. As he assured, the restaurant has it's own unusual atmosphere that immerses you in the atmosphere of sea trips and adventures. And as I found out later, my friend didn't deceive me. The interior of the restaurant is fully connected with navigation and ships. Entering the restaurant, I seemed to find myself in the port. A ship is sailing straight on you at the very entrance.
---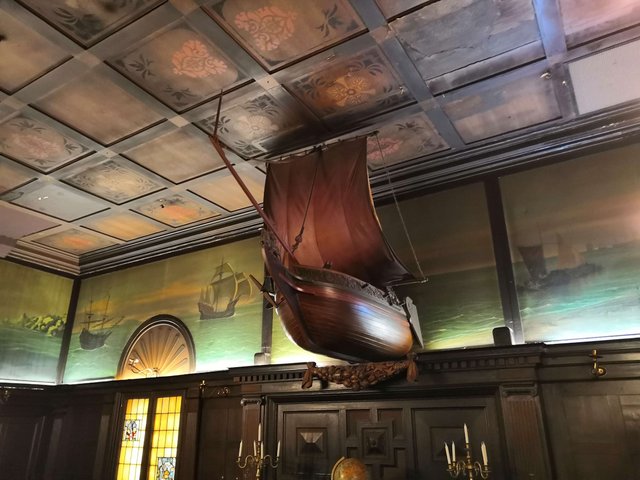 ---
And when you sit down at the table, ships literally soar above you in the air.
---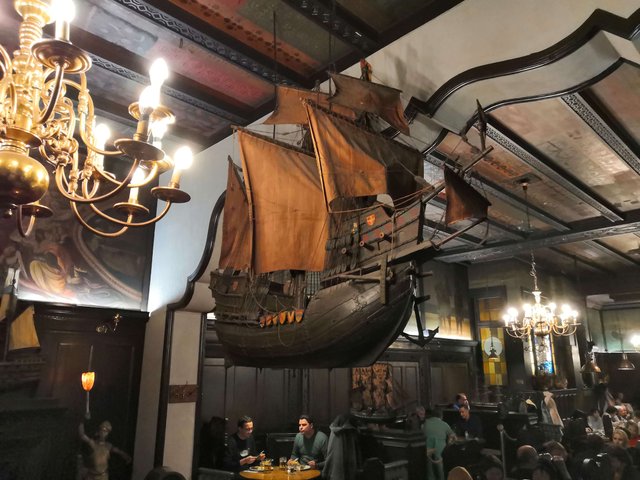 ---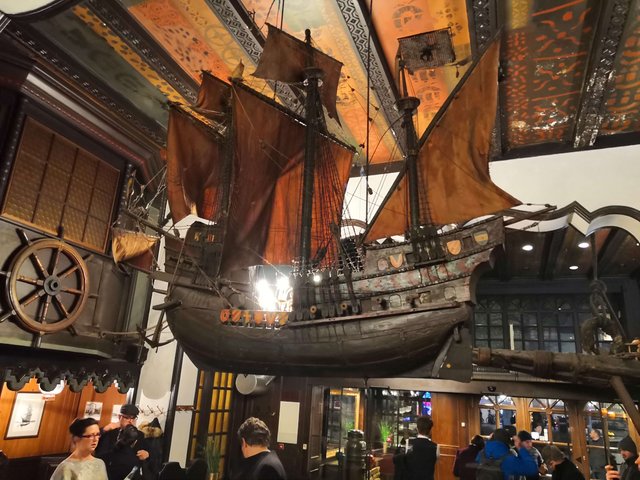 ---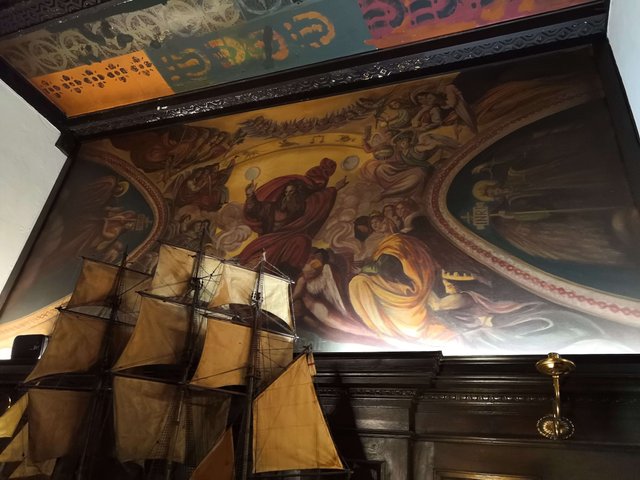 ---
But this is not surprising considering that Hamburg is a port city.
---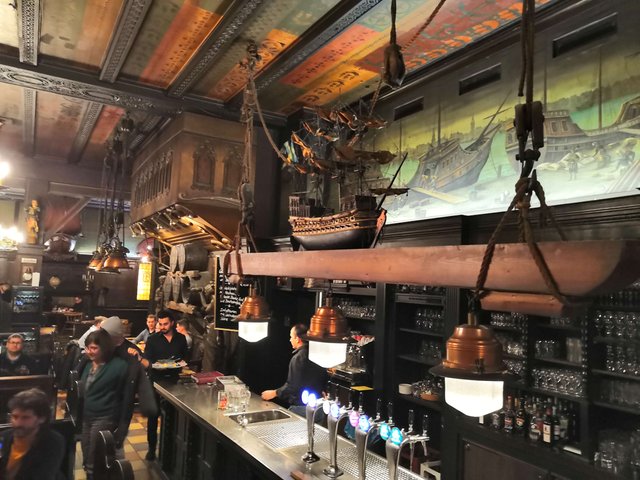 ---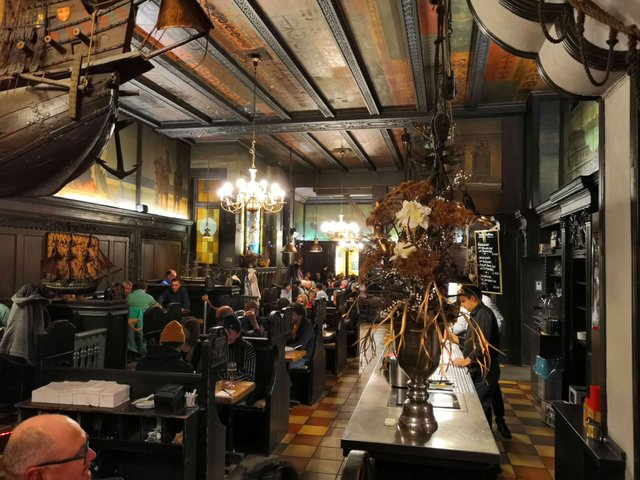 ---
Some of the artefacts feautured in the restaurant date back over three hundred and fifty years! Te interior design and arragement of this extensive collection is so attractive, unique that the locationhas often doubled as a film set!
---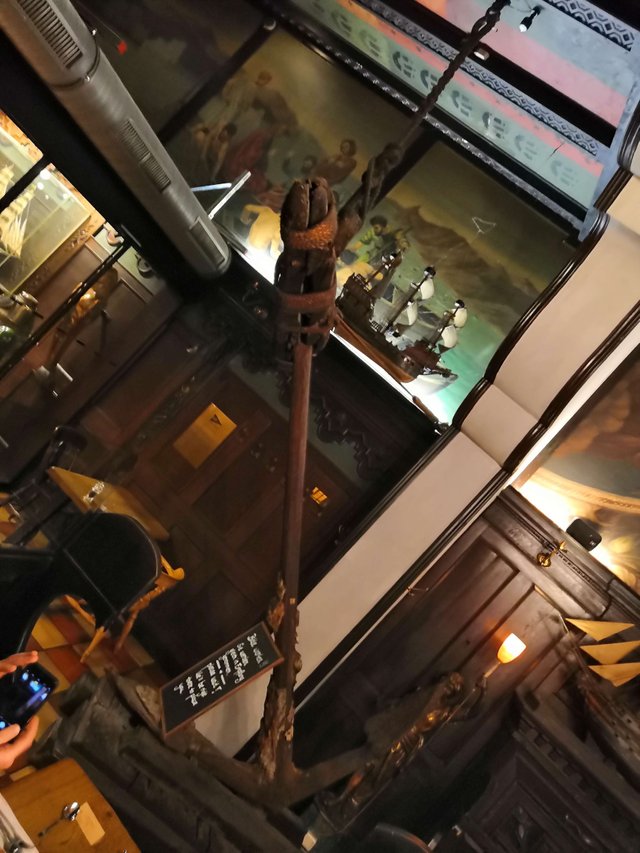 ---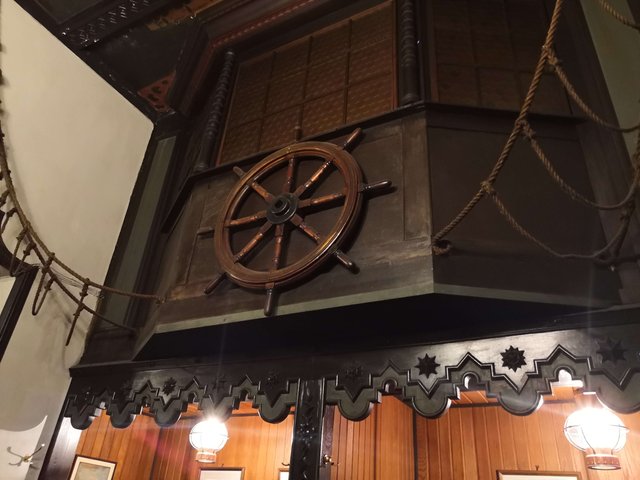 ---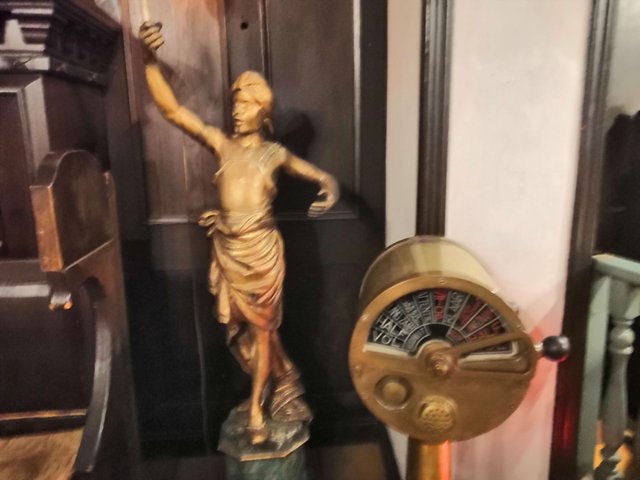 ---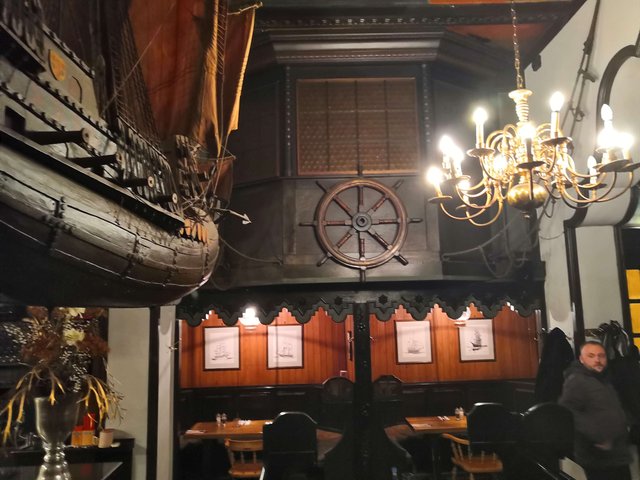 ---
---
Also as you can see from photos when I came to restaurant there were many people, and that guests who didn't reserve tables before were need to stand and wait for free place.
---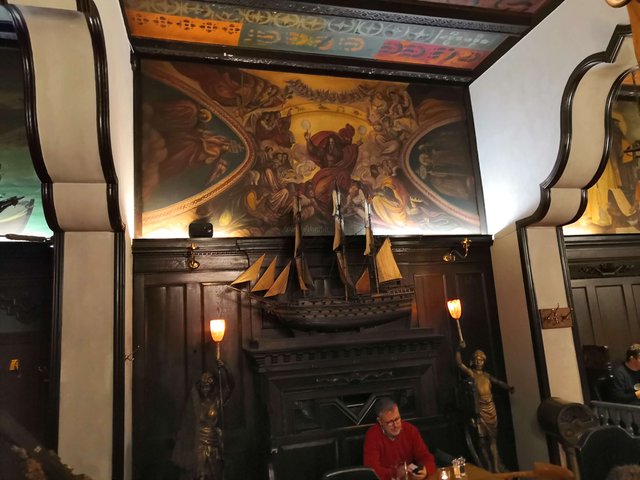 ---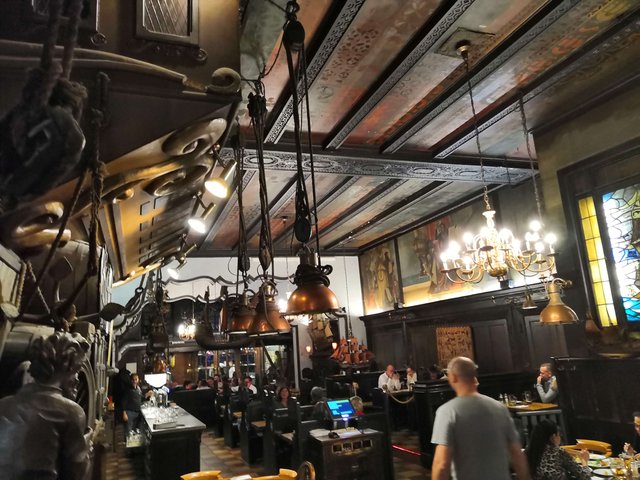 ---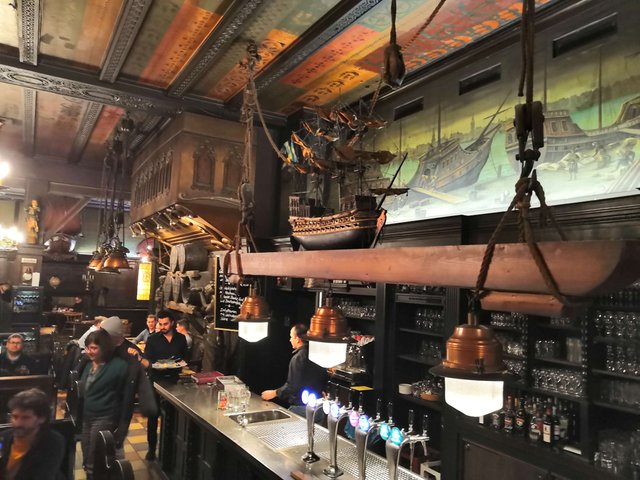 ---
But after couple hours it beame a lot free tables but people still came to Schifferbörse until closing at 11 p.m.!
However, now let's move on from the description of the restaurant's interior to it's menu!
---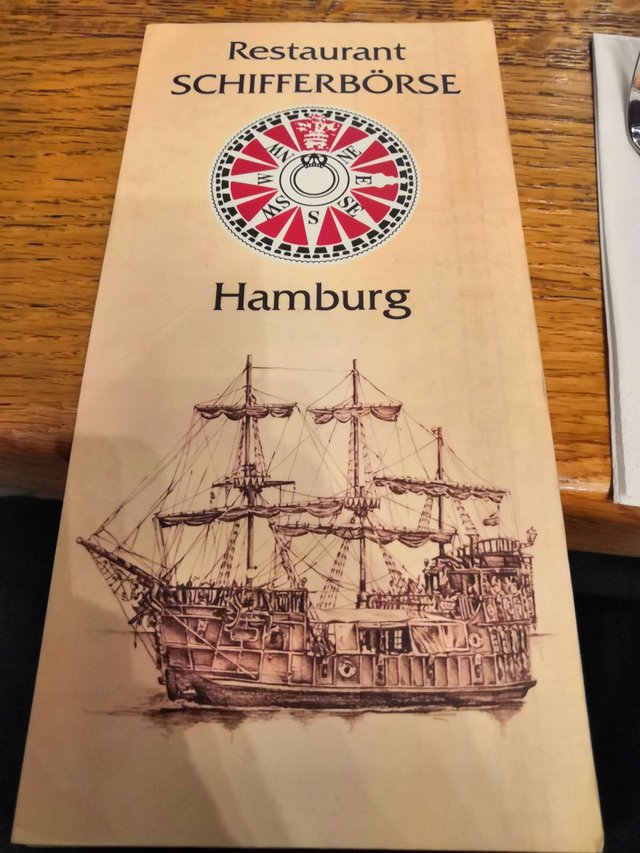 ---
Of course, along with seafood dishes, it also has meat disheas, soups, kids dishes and even desserts
---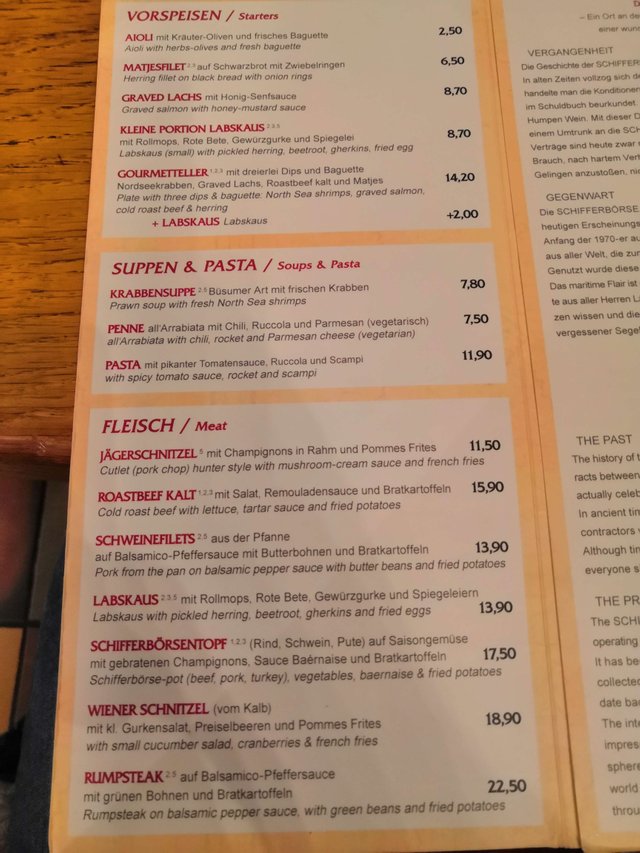 ---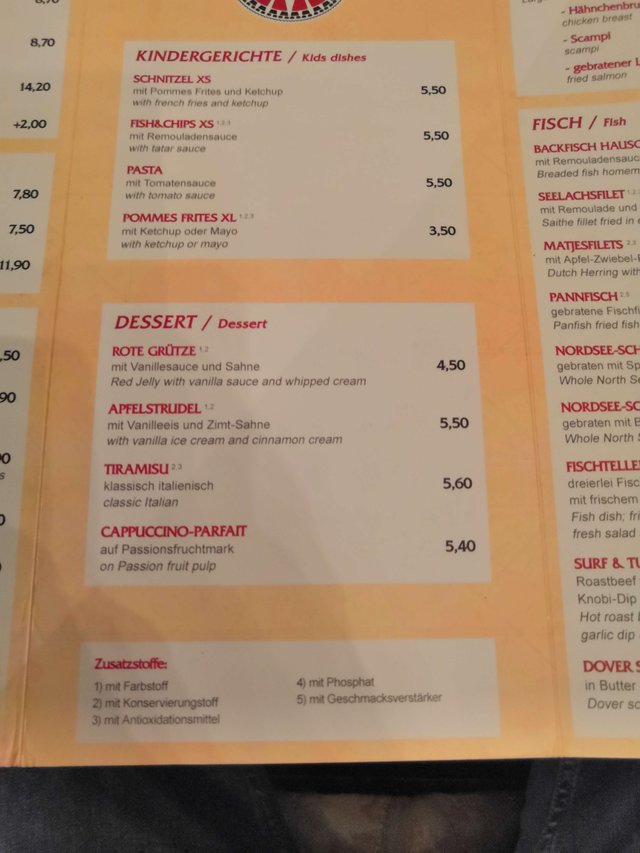 ---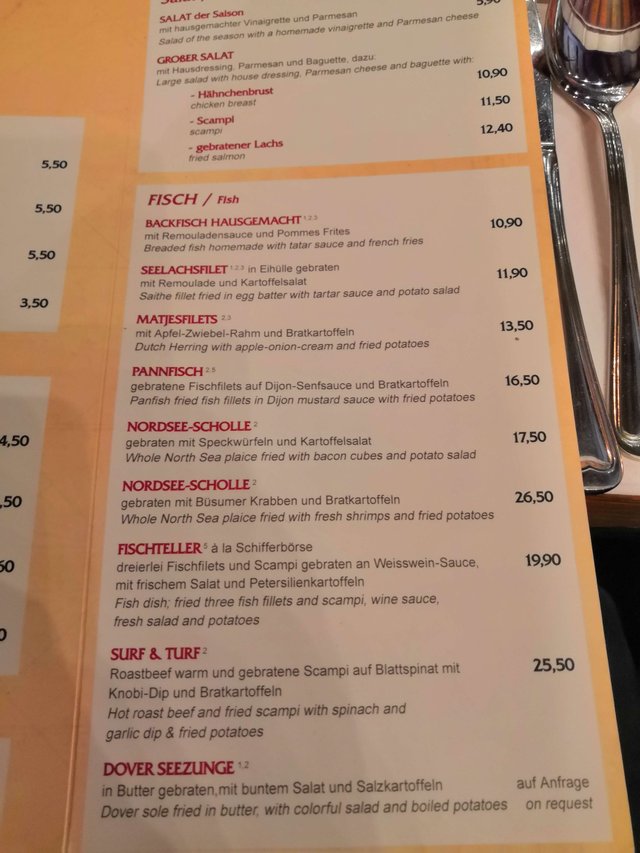 ---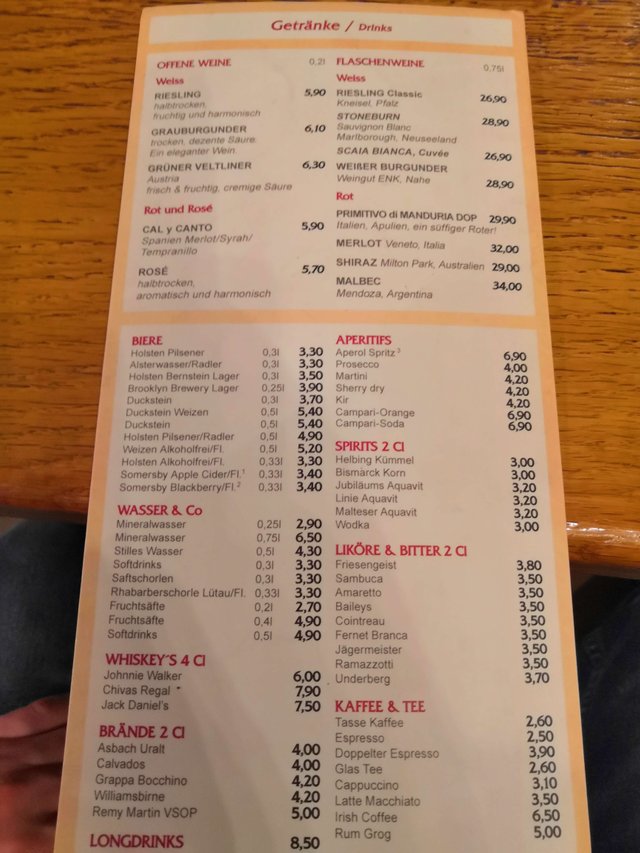 ---
But for myself I chose soup and fish dish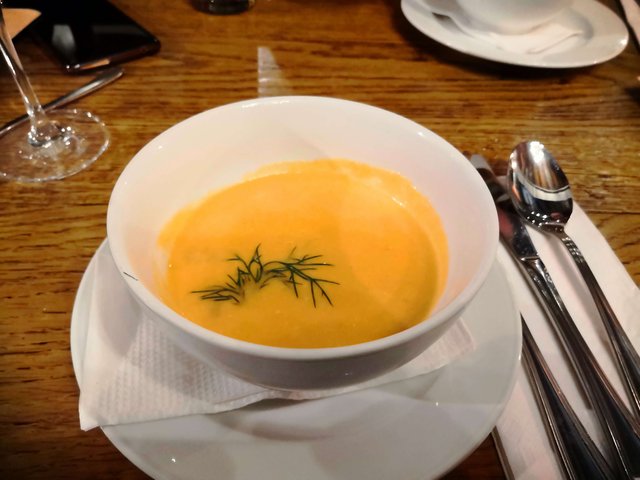 ---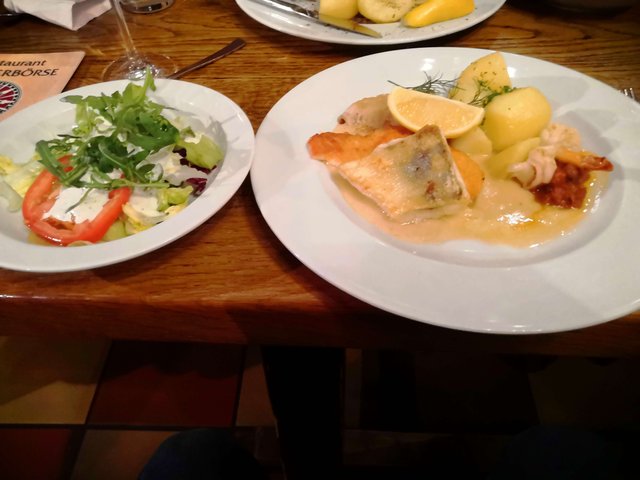 ---
And of cousre I didn't forget to order dessert!
---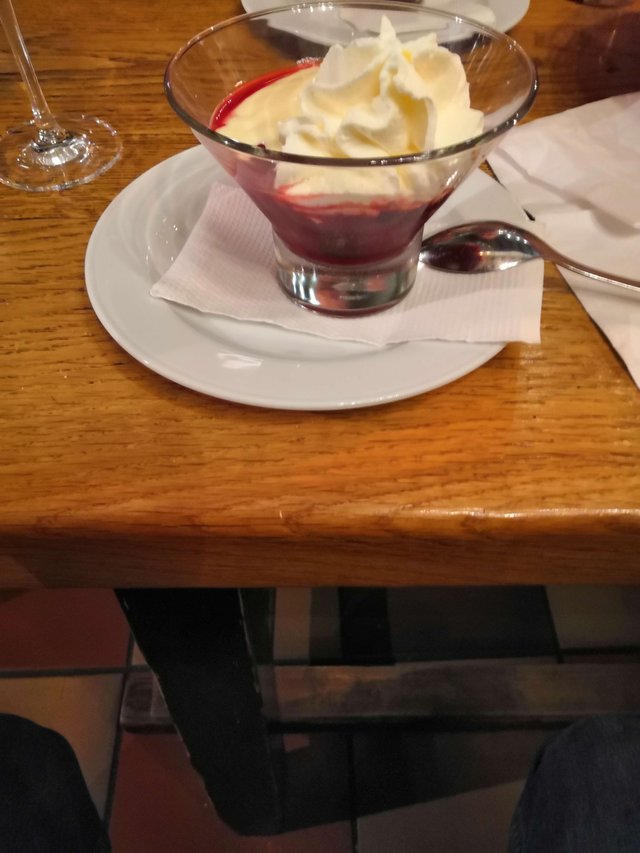 ---
So as you can see all dishes in Schifferbörse restaurant are very delisious ! At this place I spent nerly four hours but if I'll have poosibility I want to visit this excellent place once again with my family and friends, which I advise you if you once find yourself in Hamburg!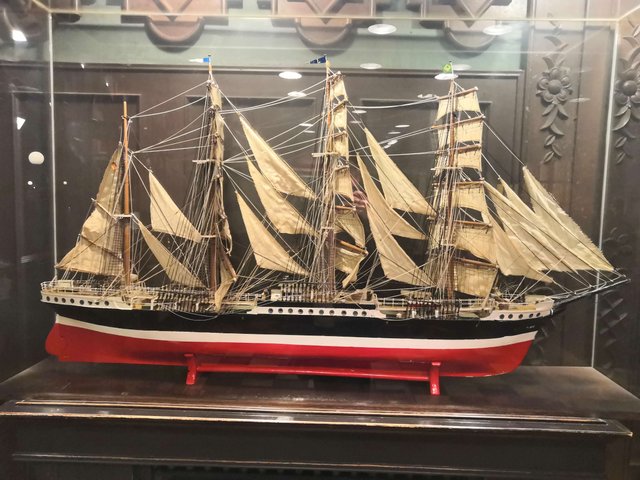 P.S. This article is continuation of my story about my journey through Germany. Read the story about hamburg in one of the following articles.
---
Restaurant Information
Schifferbörse



Hamburg, Germany
---
Schifferboerse not only seafood but also magic atmoshere inside!
This post participated in the Tasteem contest Seafood Restaurant