What's up, Tasteemers. Team Tasteem's got some great news today, and yes, we have launched Tasteem Vietnam!
---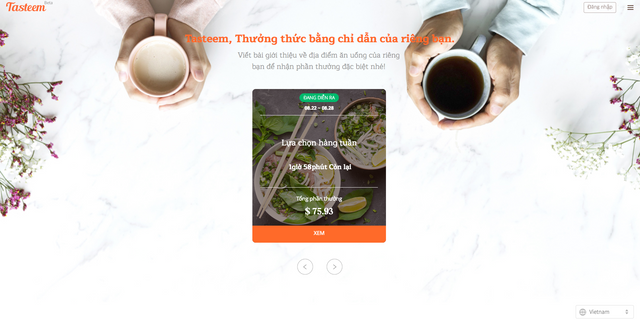 Some of you have already participated in the test contest which opened last week and will be closed this afternoon. The actual contest will open today at 4PM Vietnamese time. We hope many of you in vn community enjoy this new service made just for you.
We also have a great team ready to manage the vn community. Please give it up for our manager and supporters of Tasteem Vietnam.
@hanggggbeeee, @carlpei, @ngocbich, @nguyenthanh
Also, please join our discord channel for a little chat with the team and other fellow Tasteemers. You're always welcome!
---
Thanks for your support everyone ;D