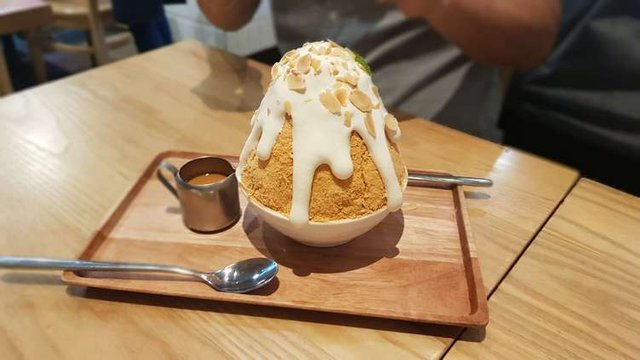 Thais love their dessert, no scratch that, everyone loves their dessert. It's the denial for more sweets to avoid packing up calories that people try to avoid the seduction of these sweet goodies melting in your mouth. There is always a craving for dessert. If you're going to eat any, make sure to eat the tastiest and the most trending dessert you can.
After you became an overnight sensation as Bangkokians loved the creations the owner made in her first After You store. After You dessert café first opened in 2007, and their signature desserts are Shibuya Honey Toast, and Chocolate Lava Cake. Word of mouth instantaneously spread throughout the city of Bangkok, and ever since then, After You has expanded and taken over Thailand.
The Dessert Cafe
Their cute font logo says it all. In a minimalistic decoration throughout the entire store, their white brick walls and wooden tables, chairs and
counter doesn't distract you from their fabulous dessert.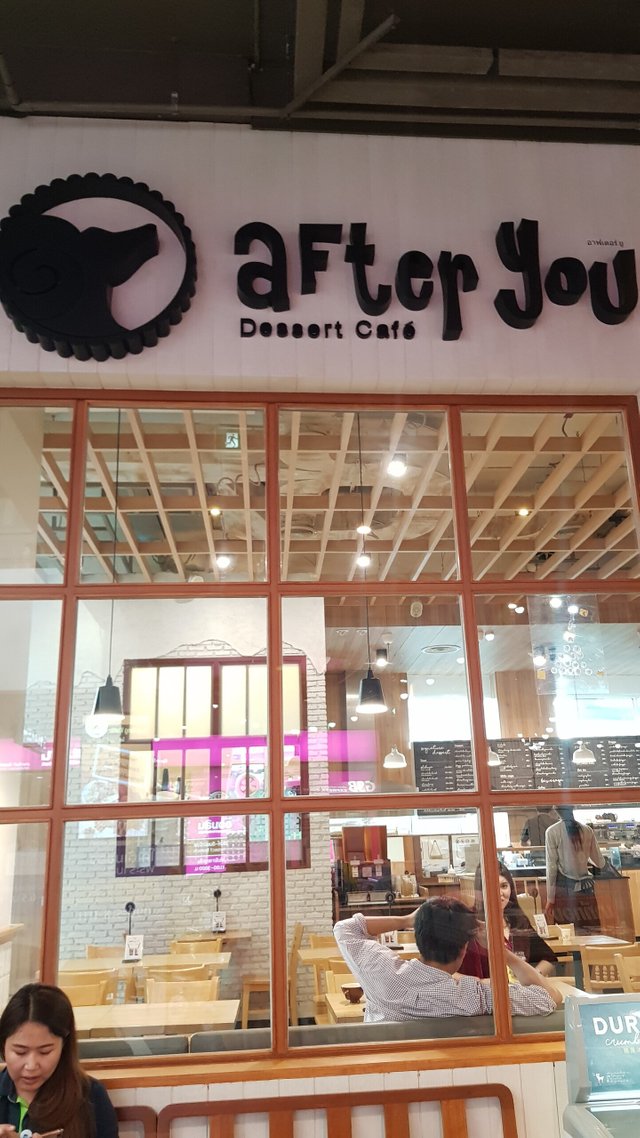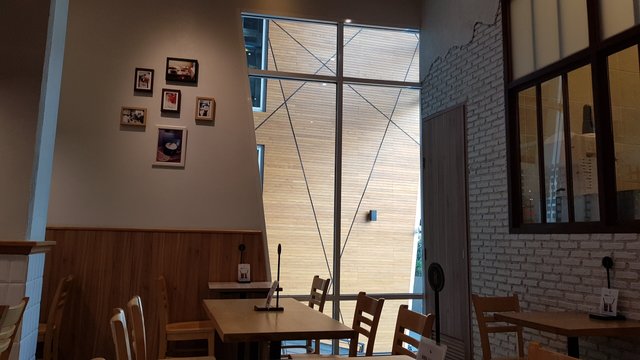 Spoken like a true sweet tooth, "There is always room for dessert" no matter how full you are. And After You makes you live up to this statement. Their desserts are irresistible.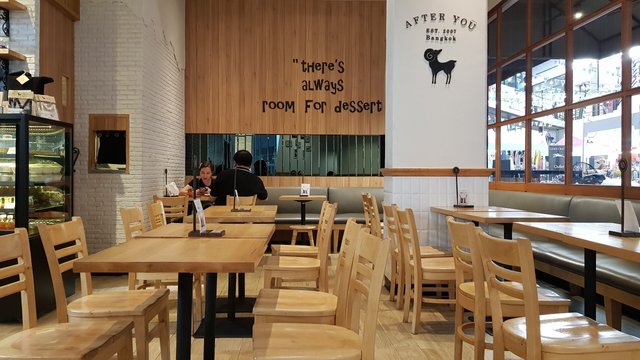 After You has a diverse array of products that they've expanded over the years, and have successfully captured the mouths of more Thais than ever before. Their products range from pancake mixes to cakes and even tea.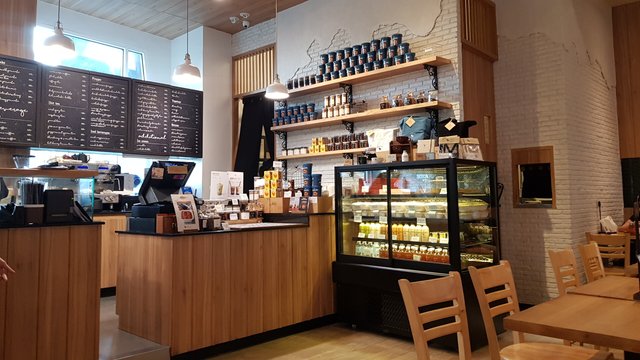 After You is also famous for their teas that they serve for free while you wait for your dessert to be served, and also to drink to wash away the creaminess and sugar overload stacked up in your mouth. The teas have a floral scent, and isn't too strong to taste.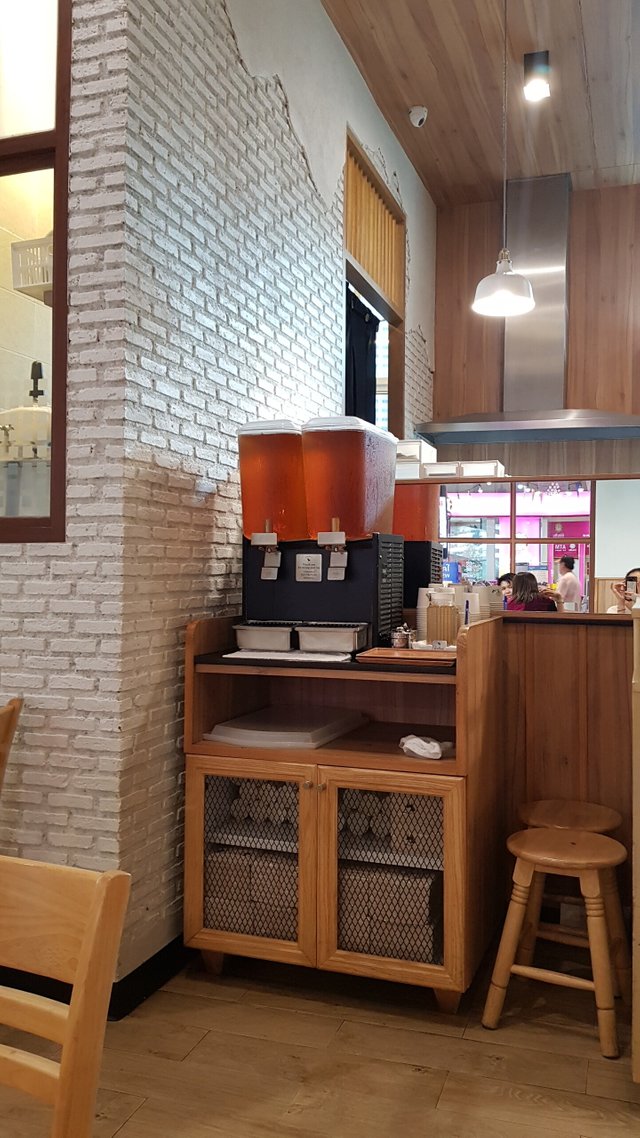 As you stay in your seat waiting for your orders to be served, you are bombarded with more seductions of menus. The popular boba tea is everywhere these days. Make sure to try After You's Hojicha boba tea. This reigns supreme over all others.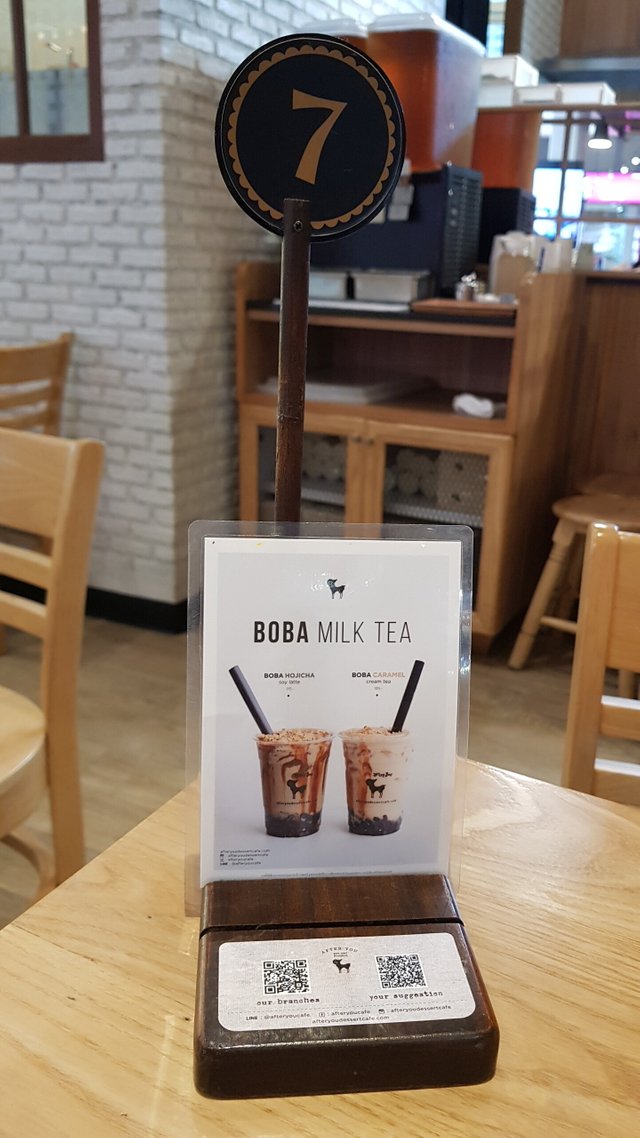 The desserts.
Thai tea kakigori. Tastes like heaven. With jelly and toast fillings in the center of this ginormous mountain of shaved milk-thai tea ice, and dripping creamy icing(?) melts in your mouth. One of the best shaved ice tasted ever.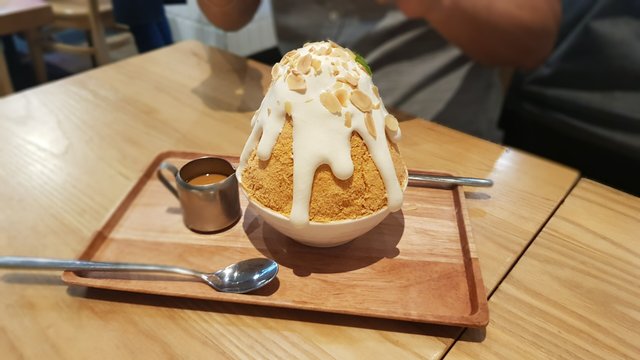 The boba hojicha is made from soy milk, so those with lactose intolerant tummies, can take this with no fear. This drink is so filling that you can have this as breakfast which also brings you a kick of caffeine from the green tea.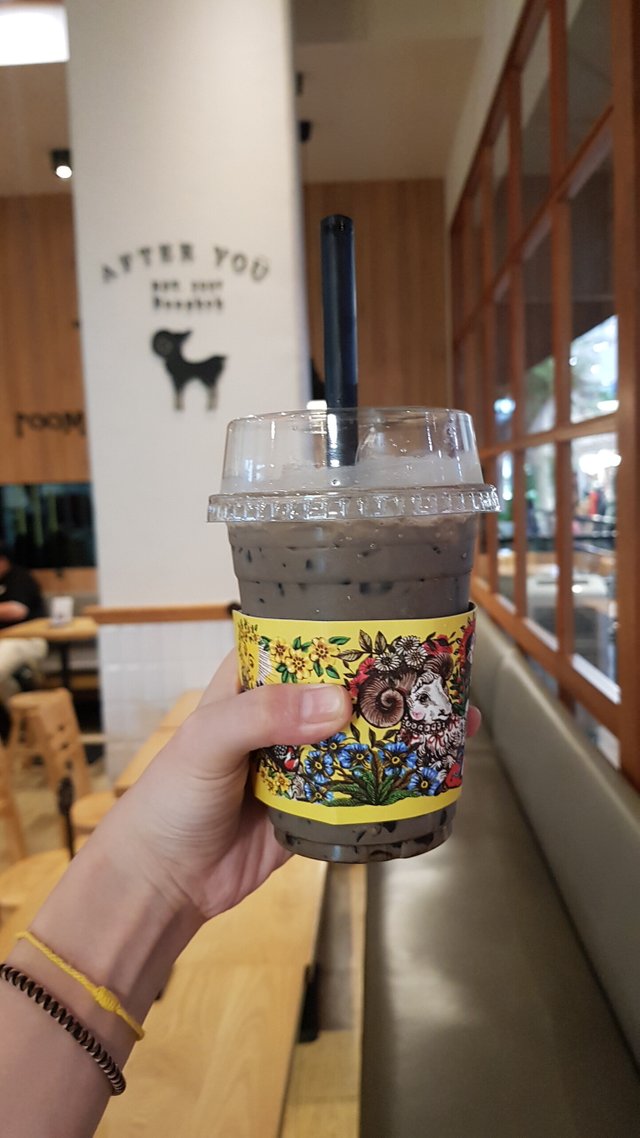 The details
Address : After You
Int Intersect 982 Rama III Rd, Bang Phong Phang, Yan Nawa, Bangkok 10120
Thank you for reading
If you liked this review please follow me for more related posts 😇😇😇
📷All photos without source mentioned are shot from my Samsung Galaxy S8
---
Restaurant Information

After You



982 Int Intersect Rama III Rd, Khwaeng Bang Phong Phang, Khet Yan Nawa, Krung Thep Maha Nakhon 10120, Thailand
---
There is always room for dessert - After you
This post participated in the Tasteem contest My favourite dessert