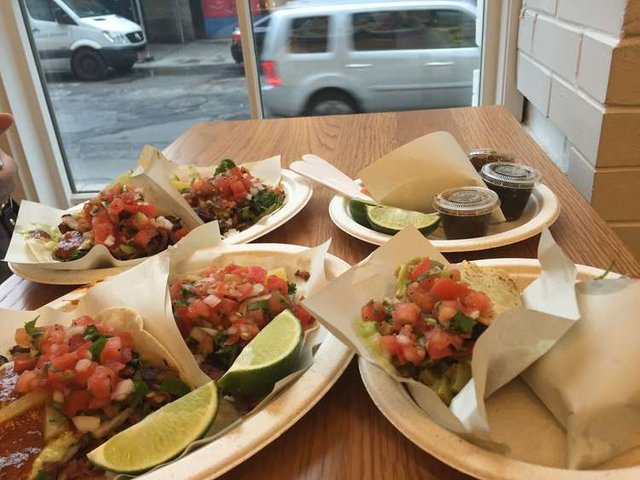 Within the hustle and bustle of New York City, an enclosed food court away from rain, sleet and snow is located in the meatpacking district across from the Google building. Housing famous restaurants within, Chelsea market is a must visit when in New York.
Welcome to the Chelsea market. From the assortment of cuisines available in the food court, today's highlight will be on Los Tacos No 1.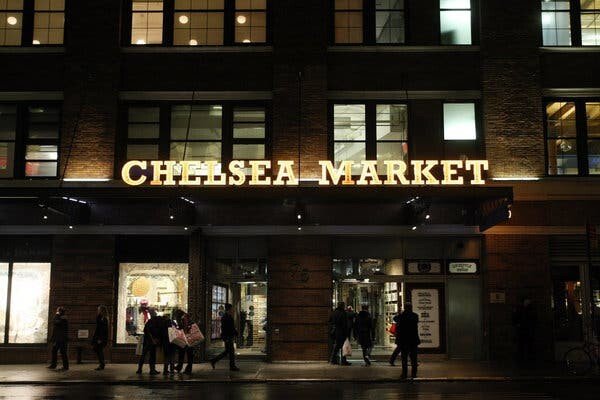 Source : NYTimes
Los Tacos No 1
Home of one of the most authentic Mexican tacos you will ever find around New York City. Bringing true Mexican flavors to the East coast, Los Tacos No 1 was created by three friends all hailing from different cities wanting to prove the true authentic taste of taco.
Their restaurant, embellished from top to bottom with spray painted street signs, they bring the festive culture of outdoor eating to an indoor urban setting.


Soucrse : timeout
Each station making from scratch, authentically proving the creations' taste with fresh sauce garnishing the tacos.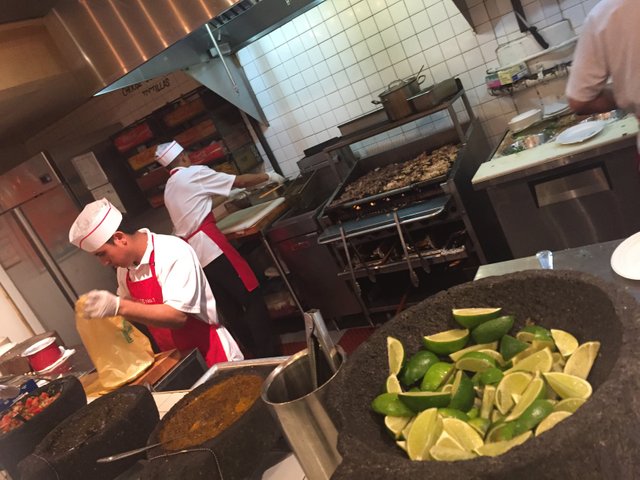 Our tacos being created. One isn't enough. Order multiple as one taco will only bring up your appetite for more.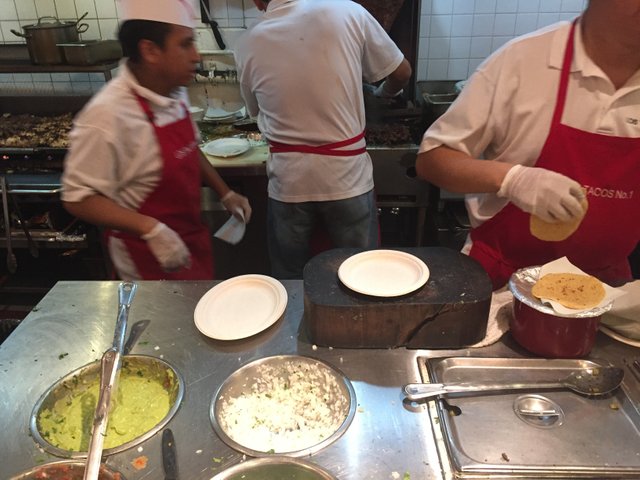 The Tacos
Et, Voila. 6 tacos for two mouths.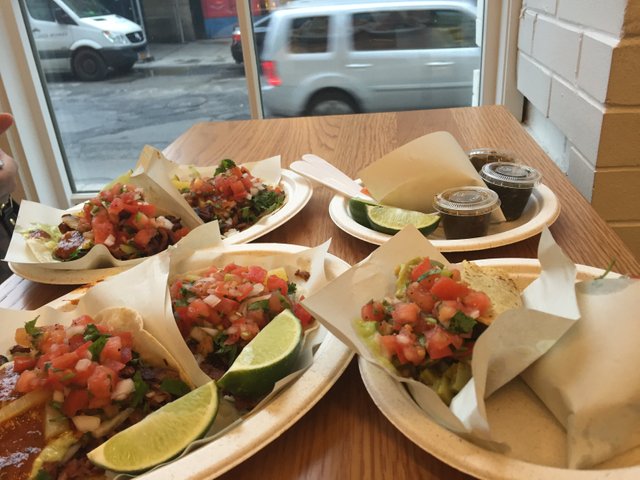 Los Tacos No 1's menu for tacos has 4 different variations.
Carne Asada (Grilled Steak) -- $3.95
Pollo Asado (Grilled Chicken) -$3.75
Adobada (Marinated Pork) --$3.75
Nopal (Grilled Cactus) -- $3.50
We ordered 3 out of the 4 variations they had, and left the chicken out for another day. I was most curious about how the grilled cactus would taste like. i've never thought eating cactus will be any good. On the contrary, cactus was rather soft and juicy, they tasted like soaked then grilled eggplants.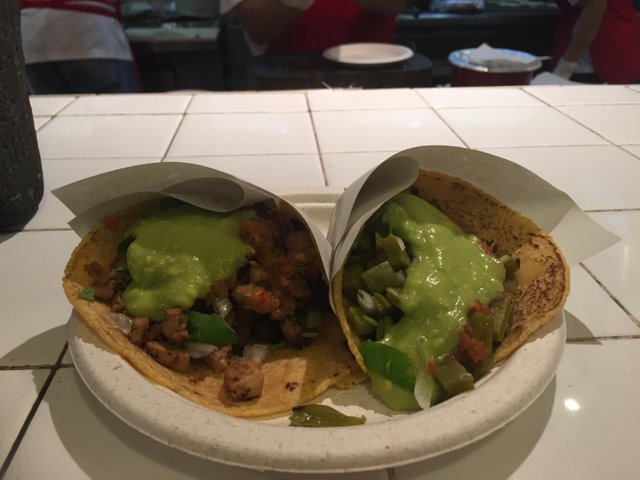 The cut up cactus on my taco. Not my cup of tea. I would eat another steak taco instead.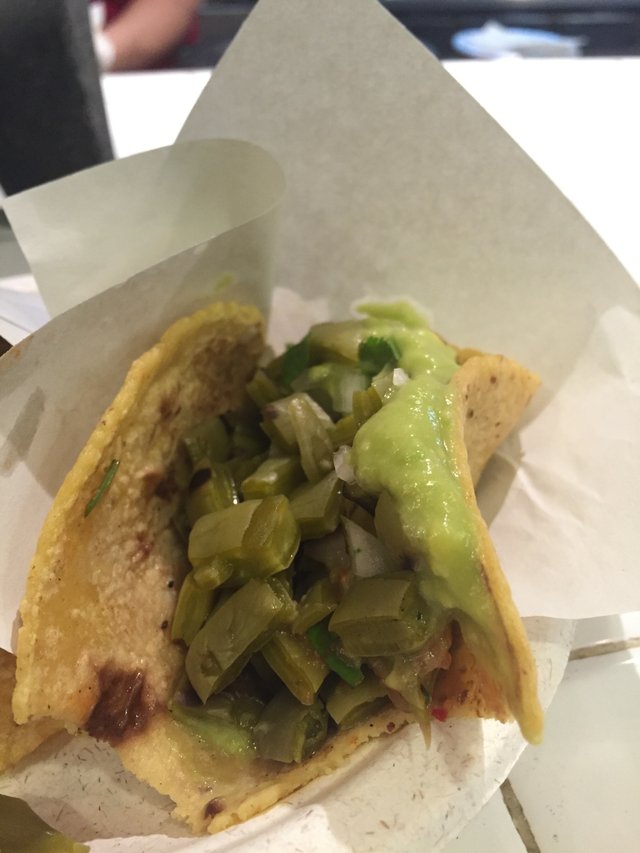 The details
Address : Los Tacos No 1
75 9th Ave, New York, NY 10011, United States
Thank you for reading
If you liked this review please follow me for more related posts 😇😇😇
📷All photos without source mentioned are shot from my Samsung Galaxy S8
[//]:# (!steemitworldmap 40.742309 lat -74.006030 long One cactus taco please - NYC (Los tacos no 1) d3scr)
---
Restaurant Information

Los tacos no 1)



75 9th Ave, New York, NY 10011, USA
---
One cactus taco please - NYC (Los tacos no 1)
This post participated in the Tasteem contest Street Food