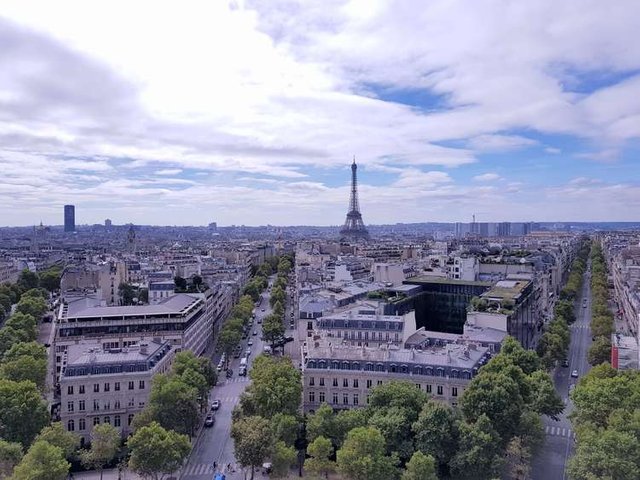 When in Paris, certain things are an obligation. You must take a picture with the Eiffel tower, visit the Louvre and see Mona Lisa, and dine at a Michelin starred restaurant. Eating at a famous restaurant in Paris was on top of our list when visiting, but having have spent all our travel cash in the Mall Outlet in Firenze, we decided to cancel our reservation and compromised to eat at any local places :) (Materialistic goods outweighed dining experience)
We knew we had to do the essentials, so we walked to Arc de Triomphe de l'Étoile to check out the monument that Napoleon I ordered its construction. Having have seen in all the postcards and history books, I couldn't resist taking a look up close.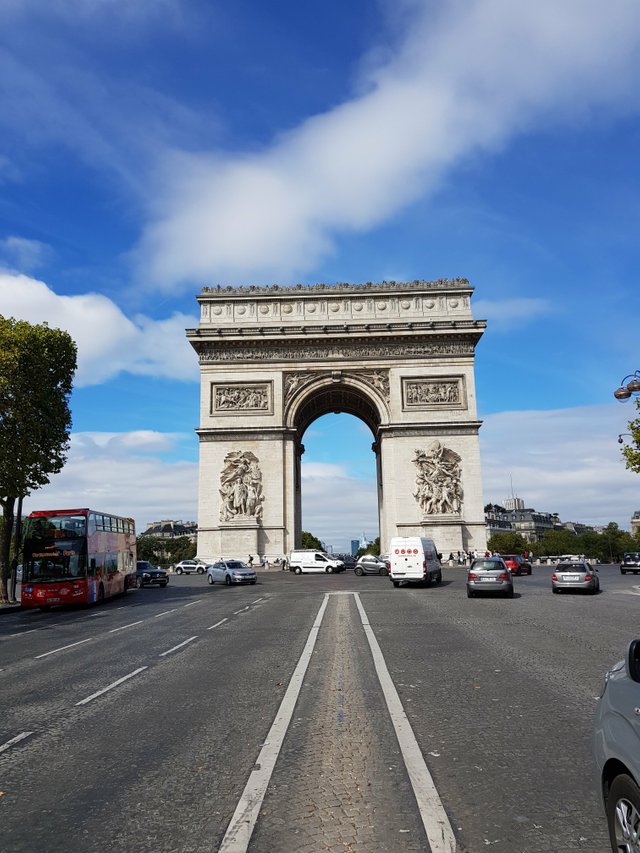 Standing under the arc, the ceiling was unexpectedly decorated with 21 sculpted roses.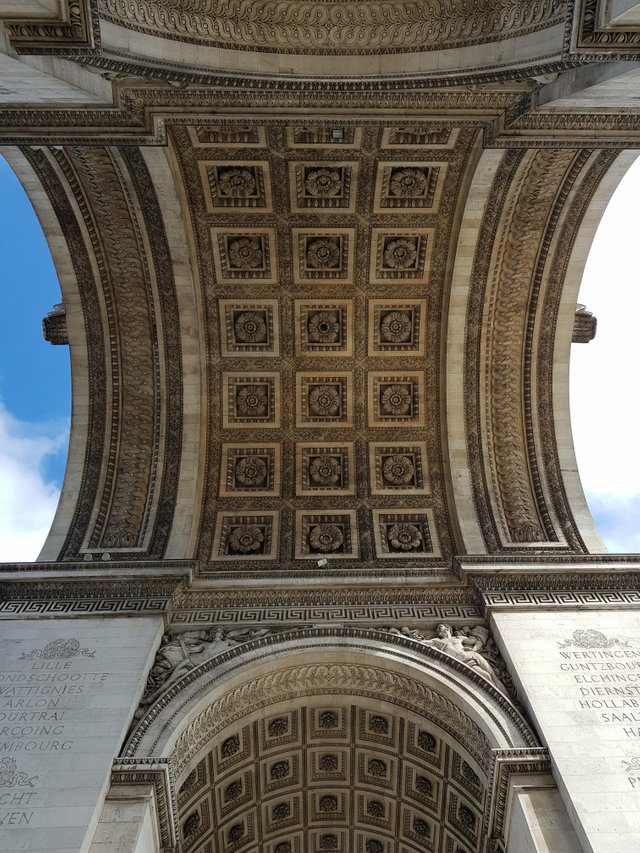 Wanting to see the 12 avenues leading up to the arc, we took the steps up to the top.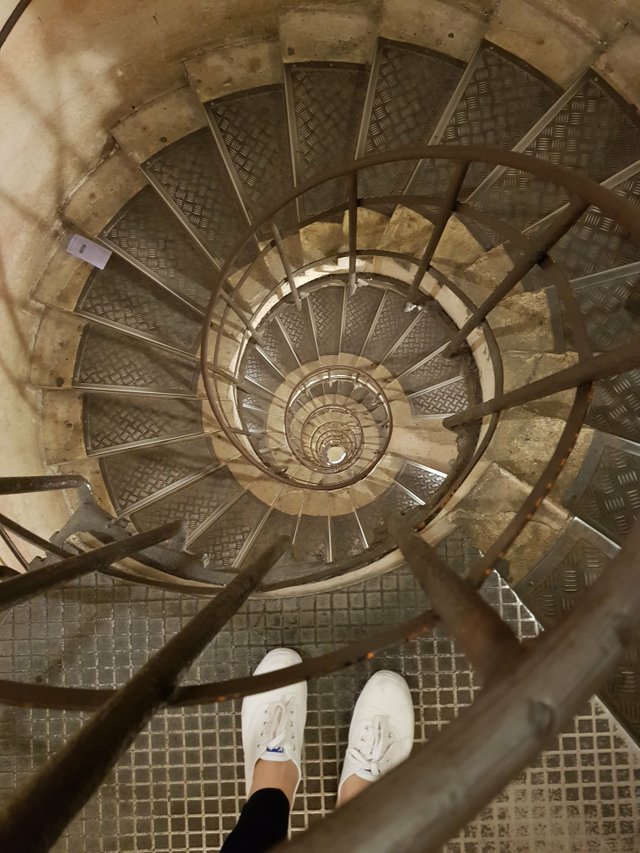 This view is worth the trip up those hellish stairs. The first sight you see of the avenues takes your breath away. The Eiffel tower standing tall among the low rise buildings, creates a landmark photo spot.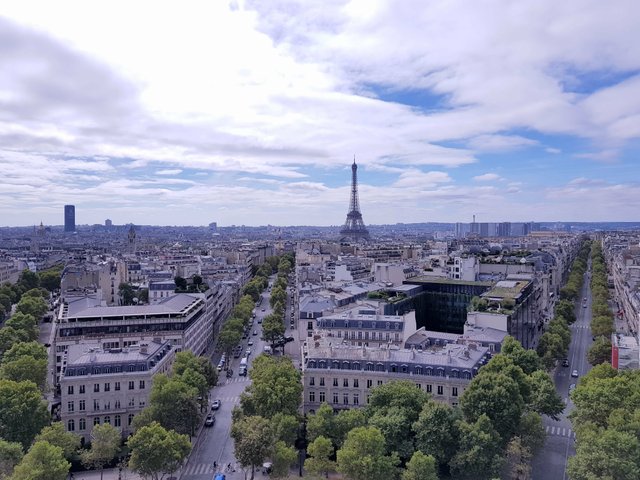 The unorthodox selection
After the long walk down the avenue, we were hungry for food, but decided French was not the cuisine we were craving for. We wandered into smaller alleys where most tourists won't find themselves landing on.
We came upon a restaurant with a humble facade. 116 Pages is a japanese inspired restaurant serving their popular Wagyu burger. Filled with office workers out for their lunch, the place was packed when we arrived.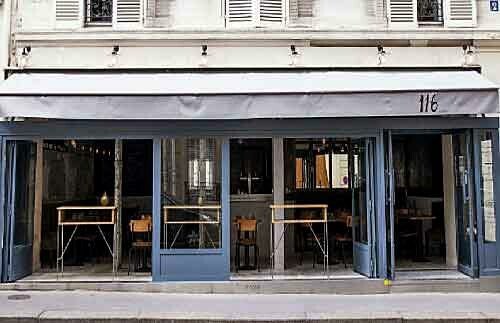 Source : Parisgourmand
However, step into a lit up room with tables running by the window. The natural light shining through tones up the place to an airy mood.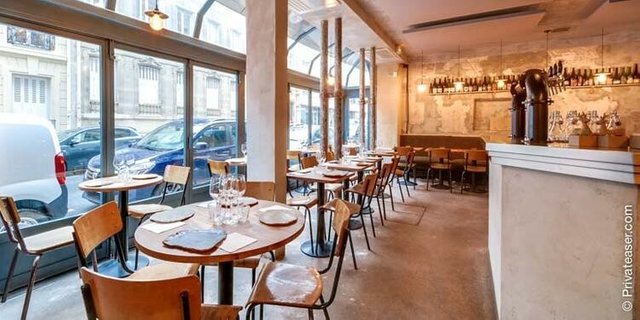 Source : Privateaser
The burger
Their famous Wagyu burger on the side with crispy home cut potato fries. Juicy to taste and with hints of Asian condiments such as soy sauce.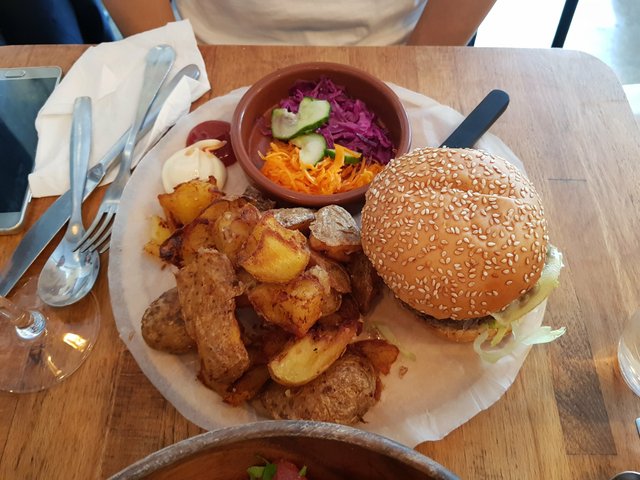 On the side, we ordered a tuna salad, similar to a poke bowl, the salad dressing was based from sesame and soy sauce. Simple tastes that fills you up just enough for your next destination!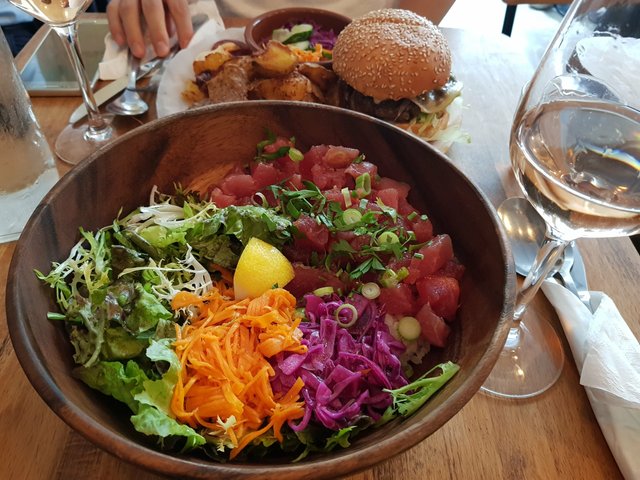 The details
Address : 116 Pages
2 Rue Auguste Vacquerie, 75116 Paris, France
Thank you for reading
If you liked this review please follow me for more related posts 😇😇😇
📷All photos without source mentioned are shot from my Samsung Galaxy S8
[//]:# (!steemitworldmap 48.871026 lat 2.296384 long Taking the unorthodox road - France (116 pages) d3scr)
---
Restaurant Information

116 Pages



2 Rue Auguste Vacquerie, 75116 Paris, France
---
Taking the unorthodox road - France (116 pages)
This post participated in the Tasteem contest BBQ & Burgers