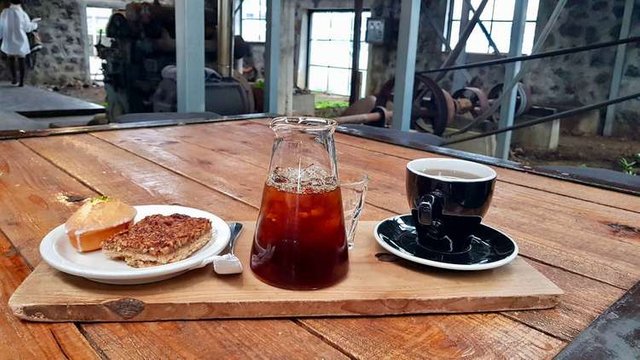 On the island of Jeju, South Korea, lies an old factory standing tall far from the city center. But what is hidden inside this ancient place is a cafe, so hip in the cool new industrious vibe that is trending all over the world. From the outside, nothing is to be expected from this blank stone wall, and plain wooden door.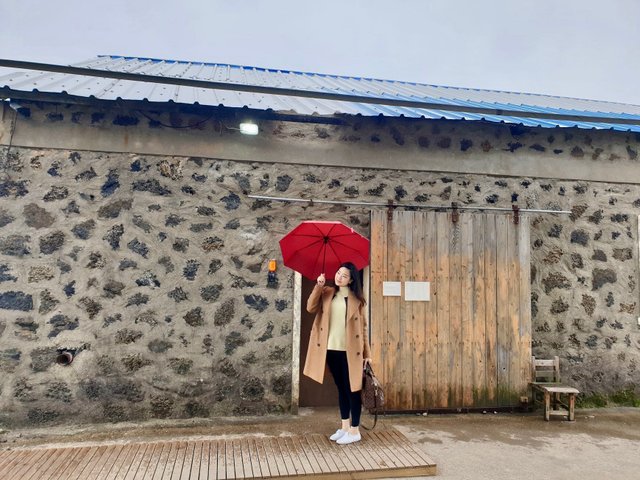 It's not a factory.
Stepping in, nothing resembles a coffee shop, whereas only old rusty machines lie on the ground, slowly aging away, living their lasts in this moss ridden floors.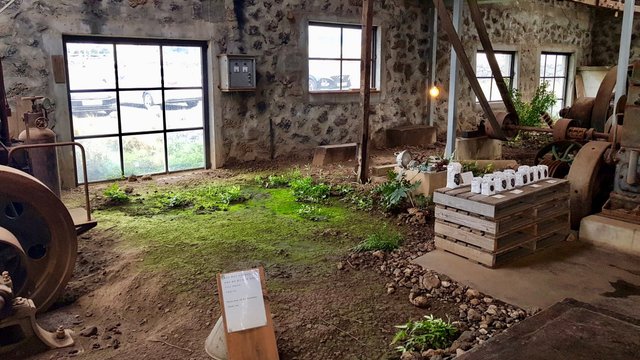 Hints of the old factory remains still intact to the building. Left in the same place it was once used, the cafe set itself up around, adapting to the building's skeleton.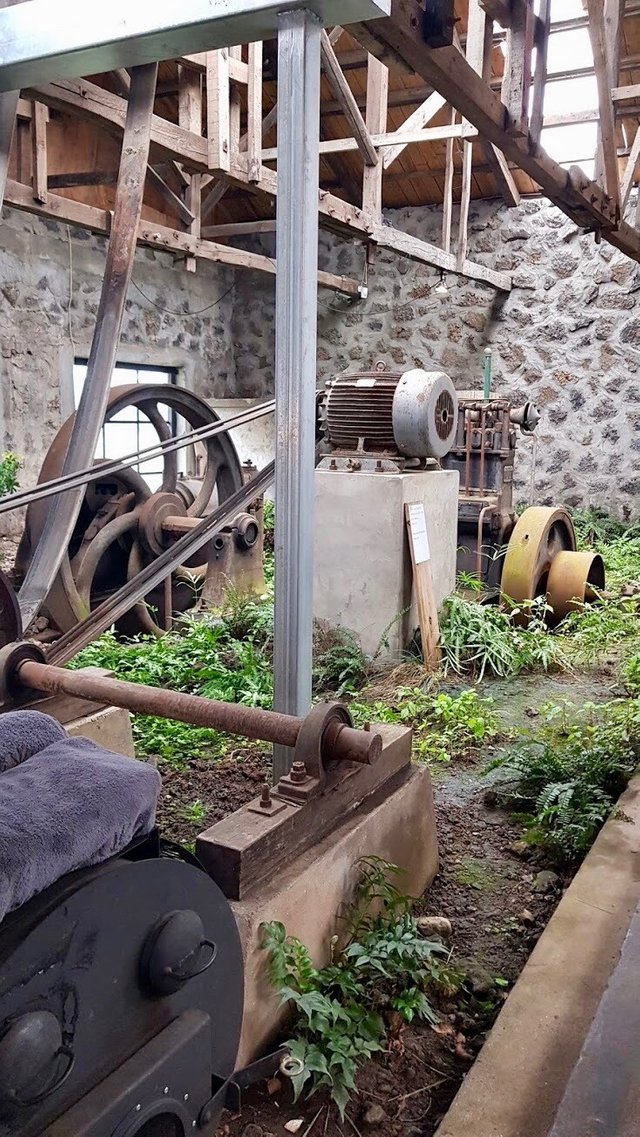 Walk on in and find seats wobbly placed on rocks that have been laid on the grounds. The tables are anchored to the floor, but chairs all teeter as none of the rocks are flat enough for chairs to stay stable. But no one seems to be bothered by this.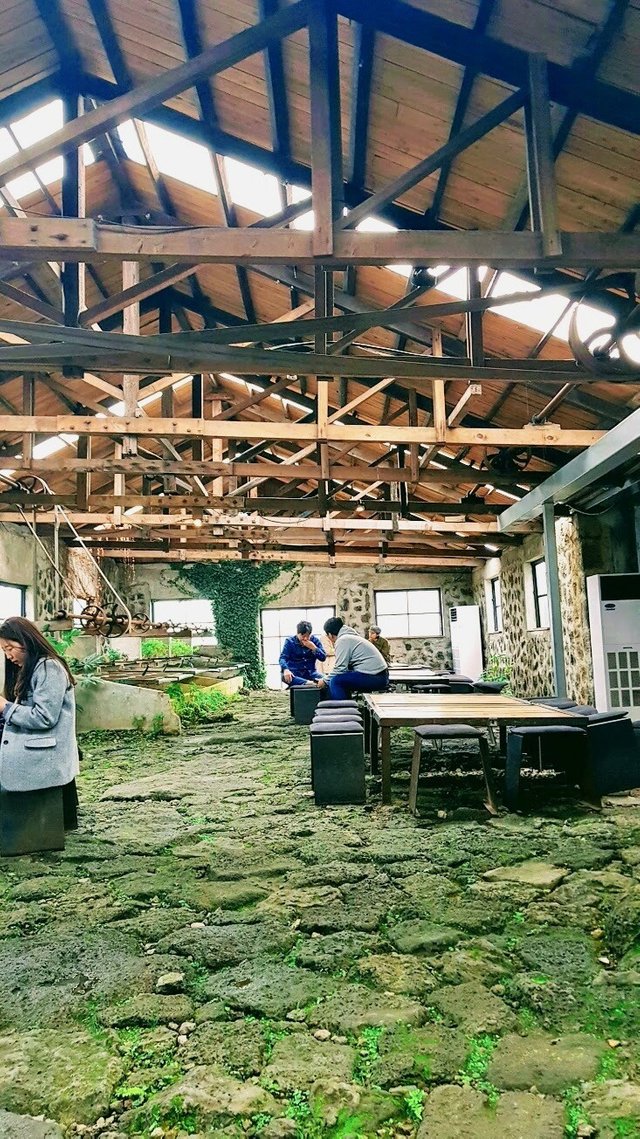 It's a Cafe
The counter stands in the middle of the cafe, the counter itself is made with rocks and wooden planks. Using the most simplest form of raw materials, everything is created and reborn into countertops, stools, and tables.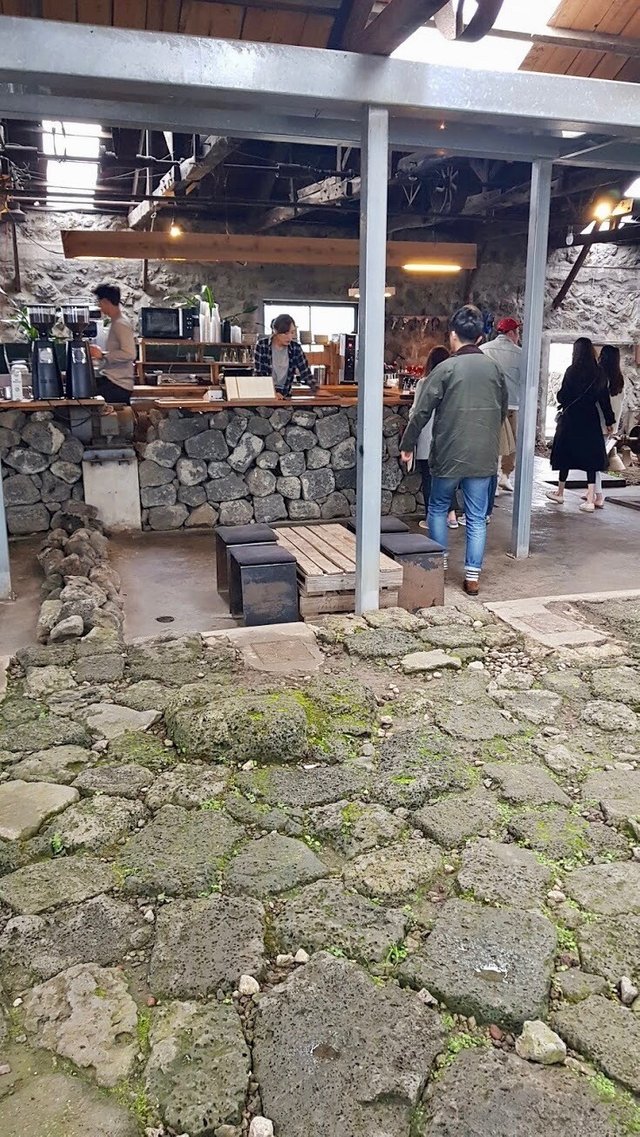 The countertops are neatly organized with new pastry that just came in.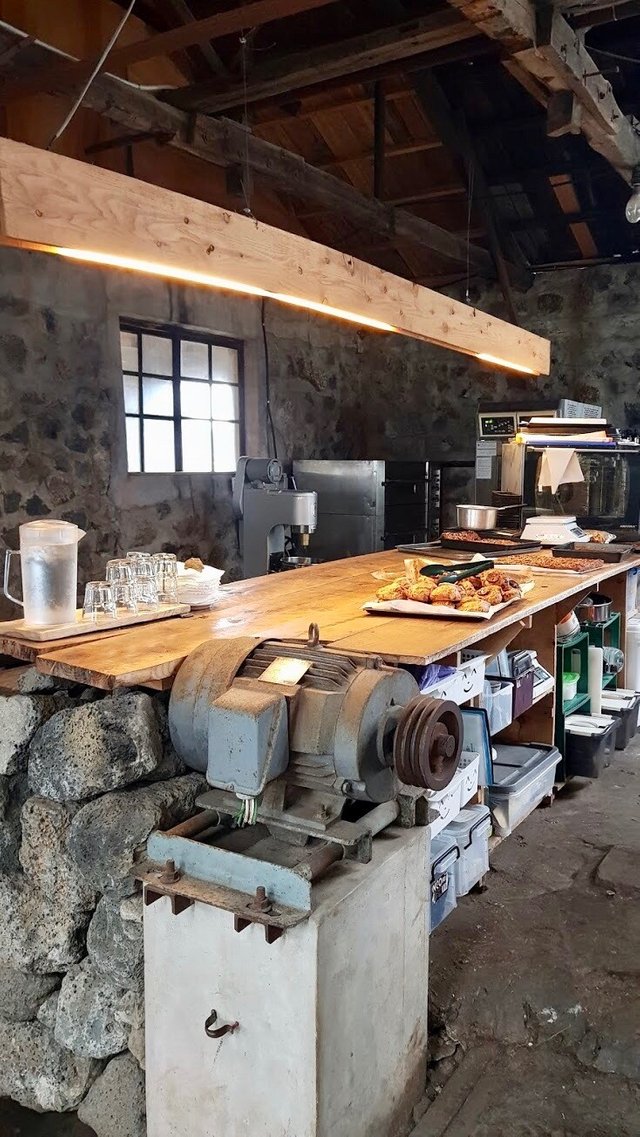 The coffee
Anthracite's most popular for their coffees. They roast their own coffee beans and grind them to taste creating a citrusy flavor, which I tend to enjoy.
Also, we ordered a lemon cake and a walnut pecan pie, both of which tasted startlingly delicious. It was the perfect amount of sweetness, coupled with the taste of a good iced americano.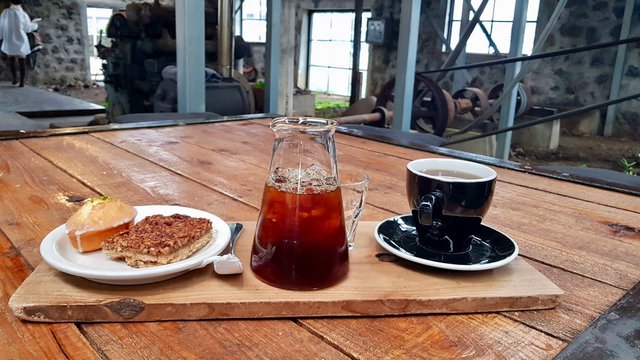 The moss
The moss grew all over the floor. So better to watch out for slippery rocks when bringing over your coffee.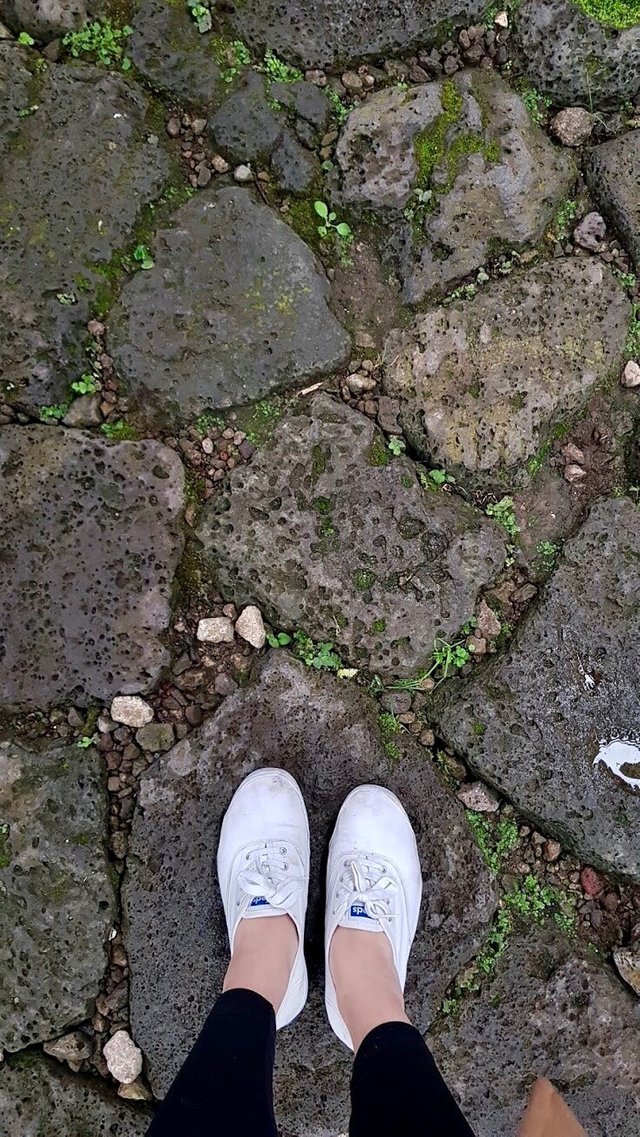 The details
Address : Anthracite
564 Hallim-ro, Hallim-eub, Jeju-si, Jeju-do, South Korea
Thank you for reading
If you liked this review please follow me for more related posts 😇😇😇
📷All photos without source mentioned are shot from my Samsung Galaxy S8
---
Restaurant Information

Anthracite



564 Hallim-ro, Hallim-eub, Cheju, Jeju-do, South Korea
---
For a cup of coffee, we don't mind the moss - Anthracite
This post participated in the Tasteem contest Coffee Break ☕️