Jan's Cafe & Takeaway - A Tasteem Review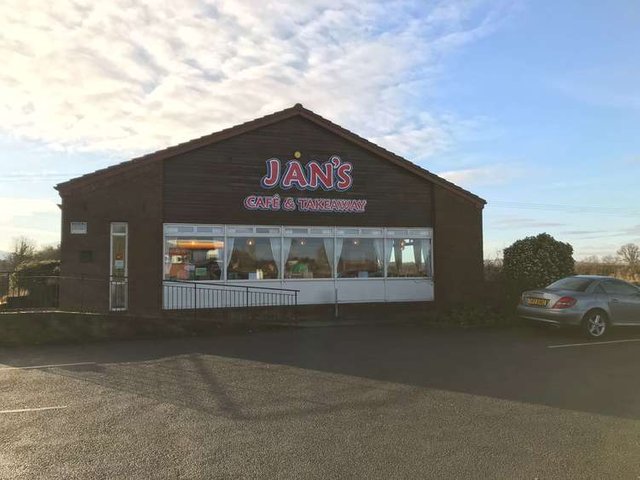 Jan's Café & Takeaway is one of those independent small café's situated on the A19 south between Middlesbrough and Leeds.
I have driven past it countless times as I used to work in this part of the country but until now have never graced its doors.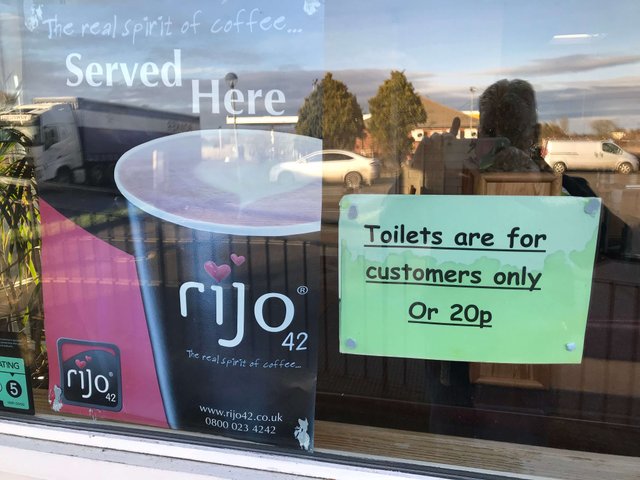 We needed a bio-break and so stopped and entered this services café.
Fortunately, we were going to buy something or we would have lost a whole 20p to relieve ourselves.
Is that 20p each or per party?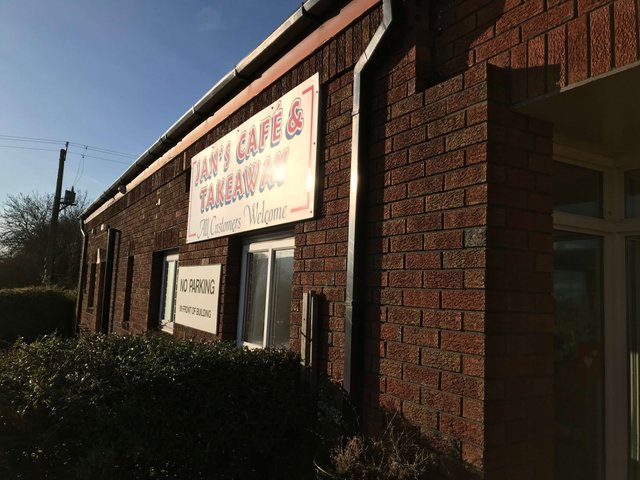 …'if you don't want to pay 20p there are some handy bushes around the side of the building. They may smell of piss but that's the price you pay for being a cheapskate;…
From our first steps inside Jan's Café & Takeaway we knew we were in truckers territory. I mean non-truckers are allowed but other than us it was strictly 'them'.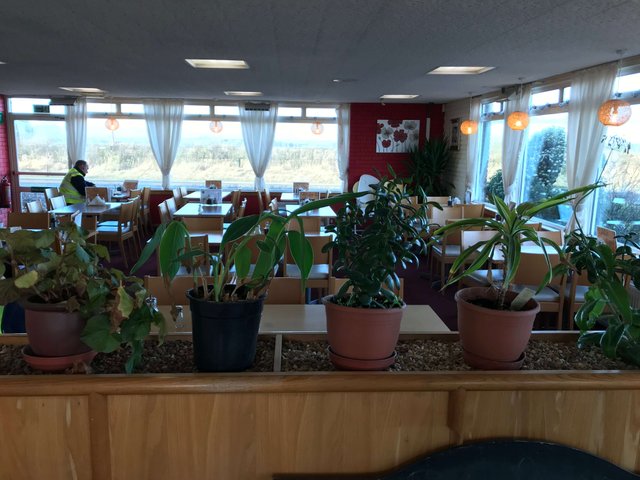 Maybe it was the time of day but Jan's was not so busy that day.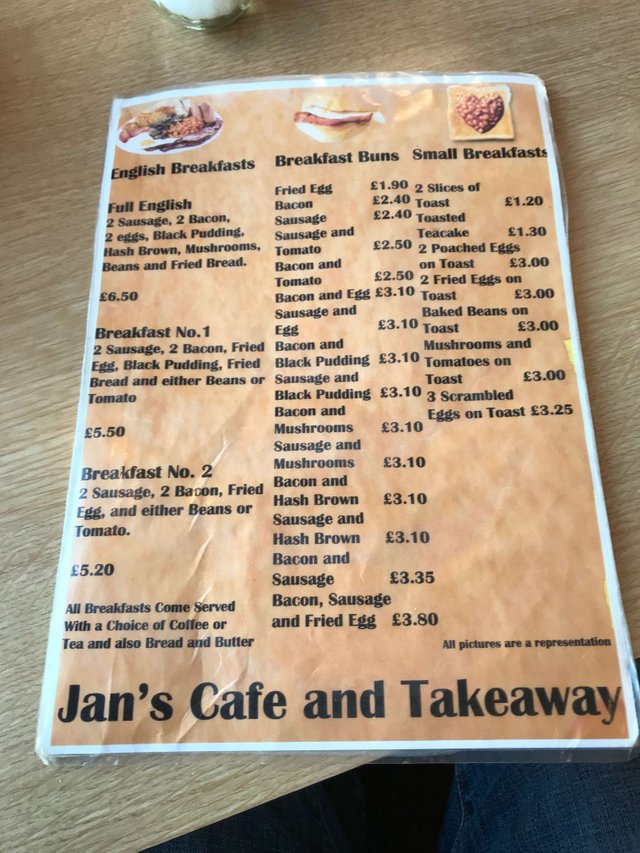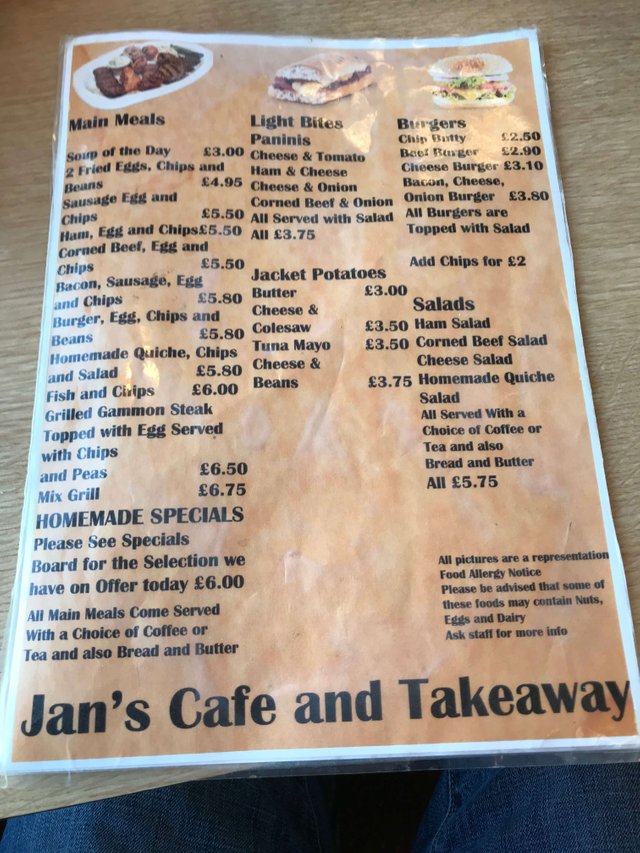 The menu looked like it had been subjected to a hard life, and yielded lots of breakfast food typical of northern England. Sausage, Egg and Chips anyone?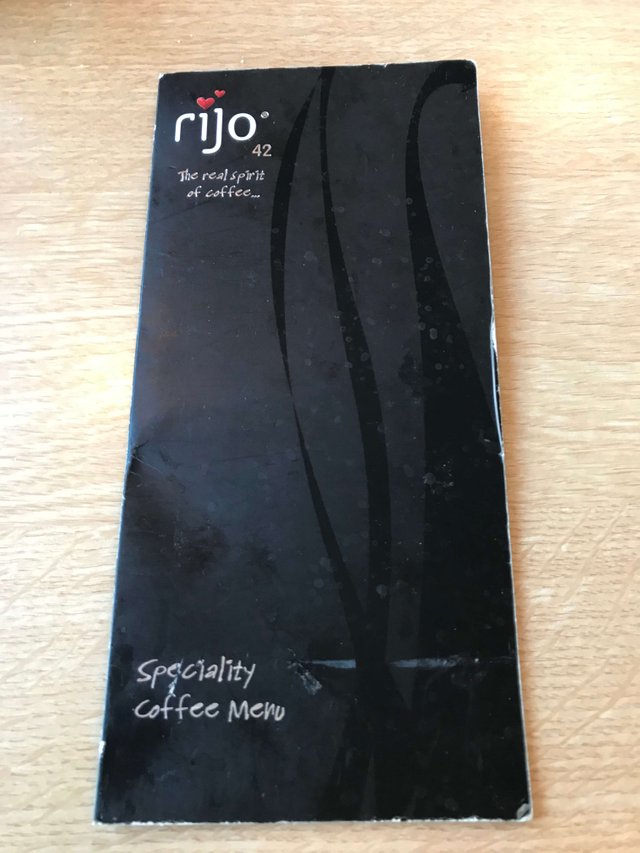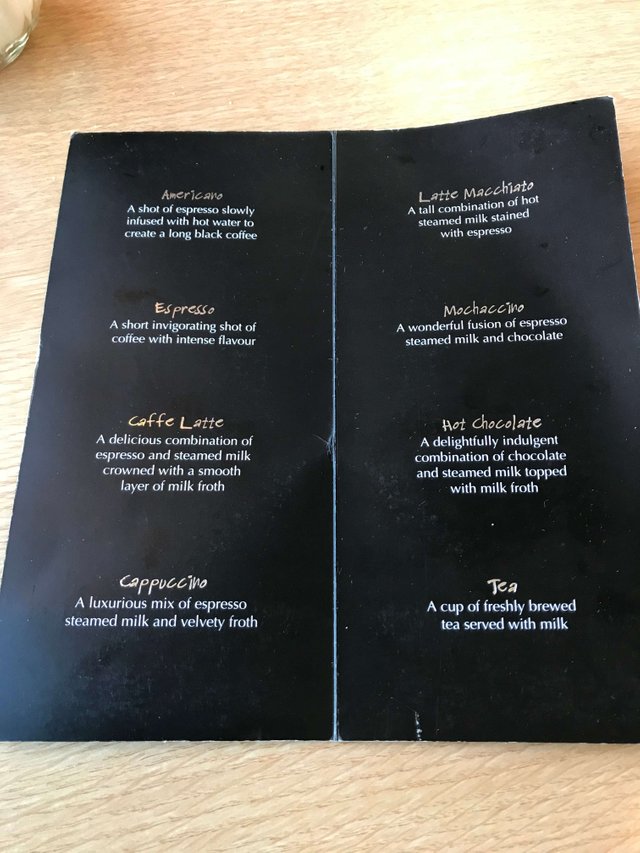 We were here for the coffee but that special coffee menu was not fooling us into believing this was a specialist gourmet coffee place.
The price said otherwise and at £2.95 each were given a couple of plain Lattes and a pair of those ubiquitous Lotus Bicoff's.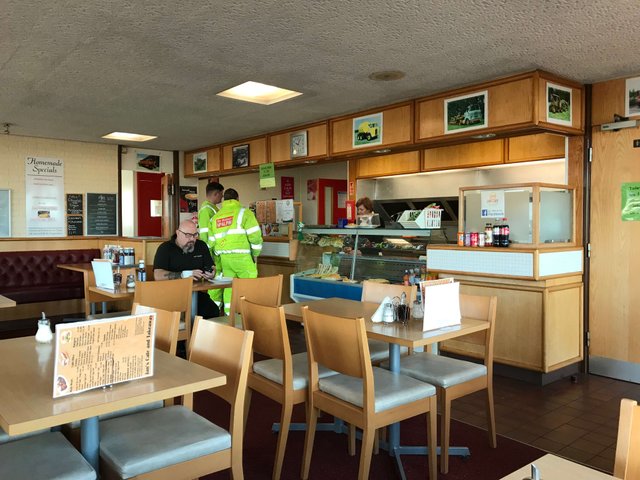 I was patiently waiting for a snap of the counter area but that big trucker dude kept staring over at us. I felt he may come over and knock my block off if he caught me taking his picture.
The counter staff were not particularly friendly either, @bingbabe noticing this more than myself.
Was this a blokes cafe only?
…'a smile goes a long way, it's a way of exercising your face muscles'…
Peering out of the window I could see nothing but huge trucks. Most of the drivers take a snooze in their cabs to alleviate the long-distance journeys.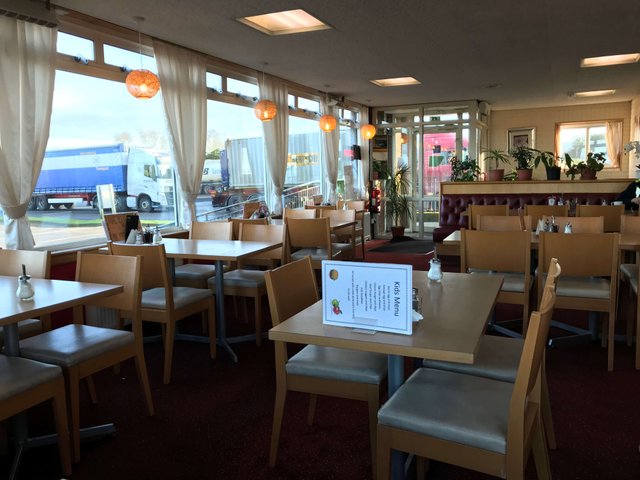 So on to the coffee? Rijo42 coffee is not on my list of great coffee's, their website here indicates they are a maker of coffee machines.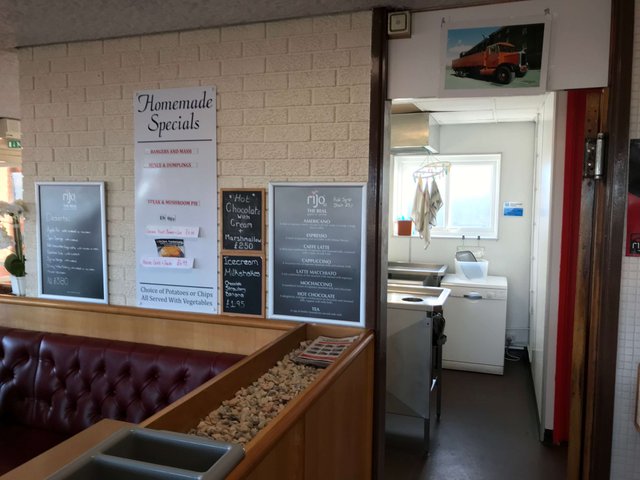 You need to remember most of these coffee outlets now rely on machines.
Think Starbucks and Costa, its all machine, there are no handmade ones unless you're in the middle of nowhere.
It was drinkable and passable at best. I would have preferred something from Starbucks given the opportunity.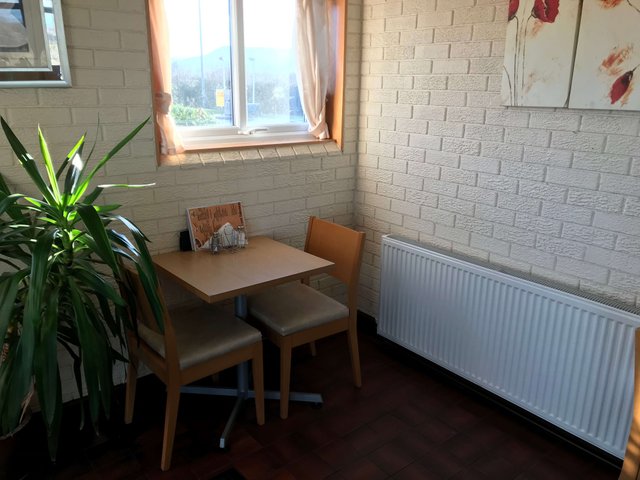 I would give Jan's Café & Takeaway a miss. I prefer to give the small independent cafes a go as they are gradually being muscled out by the chains.
This one isn't on my list of ones to revisit.
---
Restaurant Information

Jan's Café & Takeaway



Crathorne, Yarm TS15, UK
---
Jan's Cafe & Takeaway - A Tasteem Review
This post participated in the Tasteem contest Coffee Break ☕️