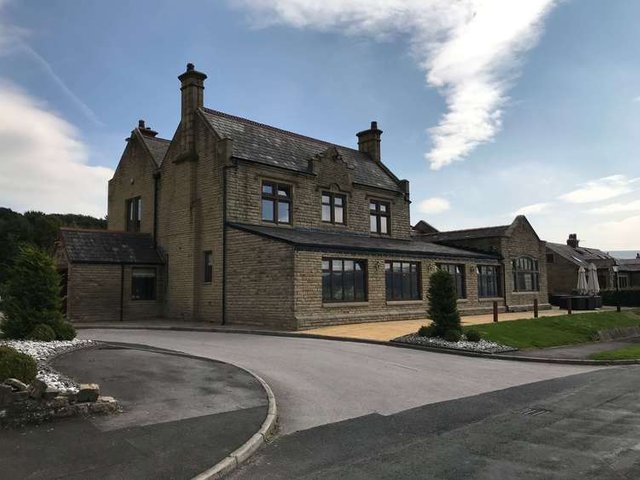 Yes, the sign says Cliviger, but Burnley is a major town and just a stone throw away so the title will remain steadfast.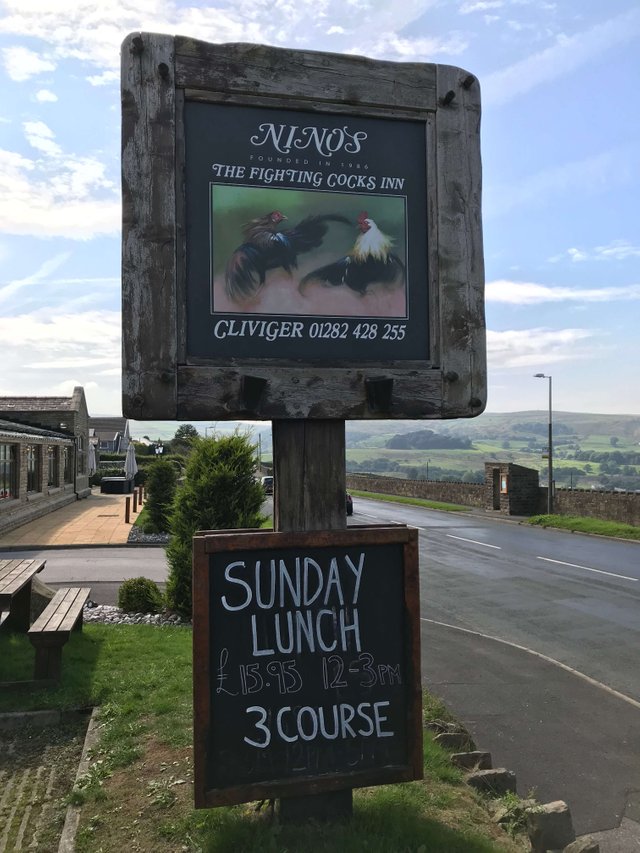 We have been looking to try this restaurant for some time now. It's one of those that keep closing down and opening up under new management, but it appears to be getting some good feedback on TripAdvisor in its latest incarnation.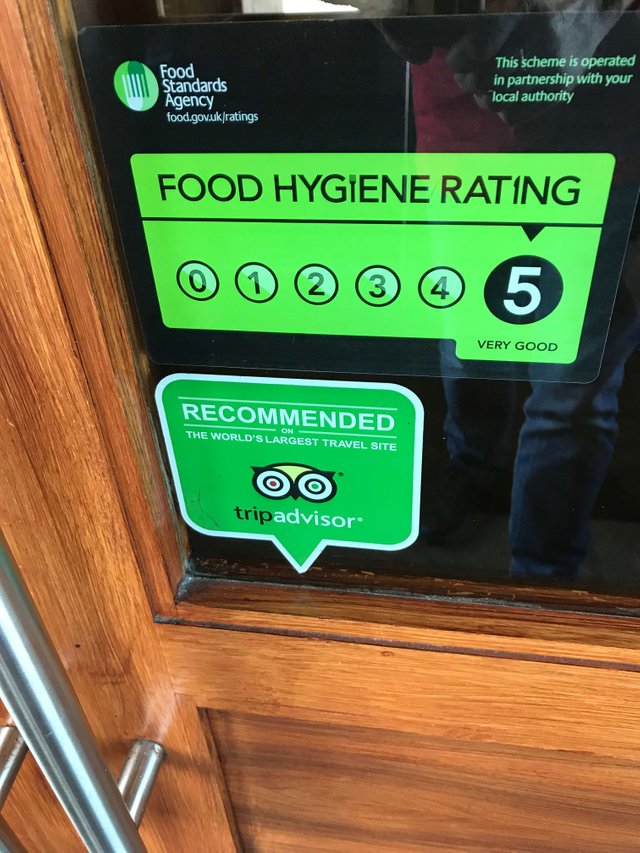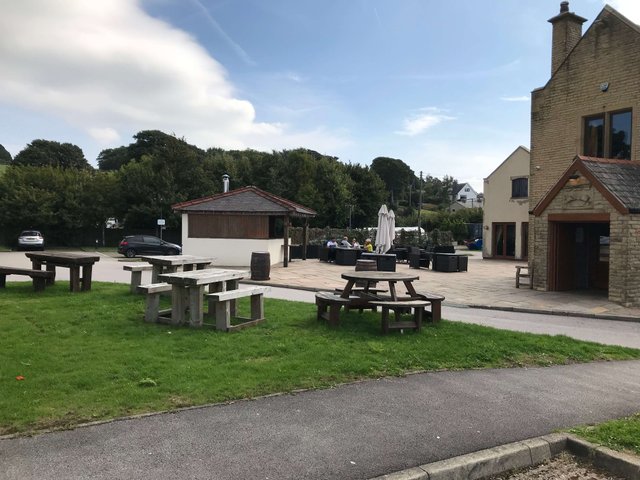 The first thing I noticed was the size of the building. It's big, and the car par is just as big, with room to eat outside too during nice weather.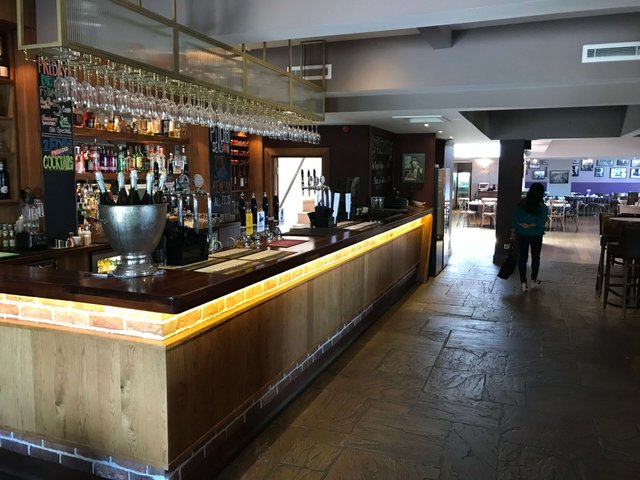 Being Saturday lunchtime, the place was far from full. Just how we like it!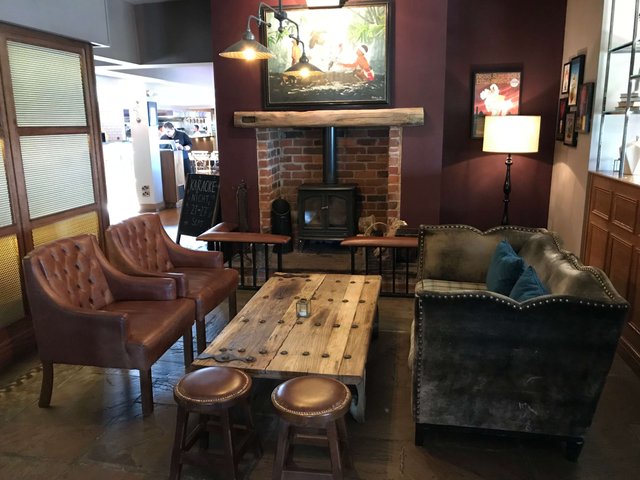 I took several photographs of the interior getting some attention from the staff.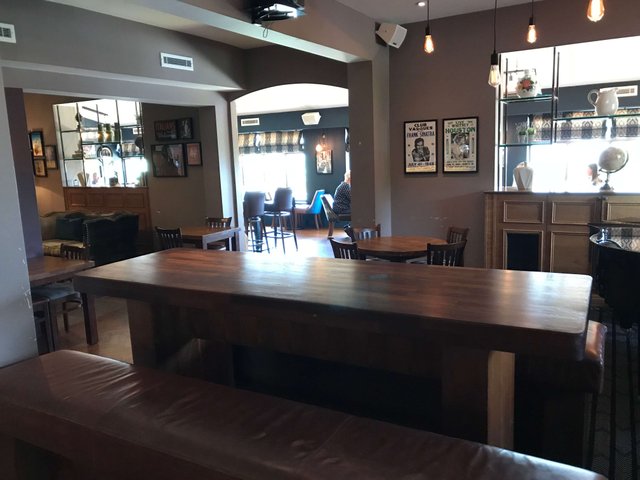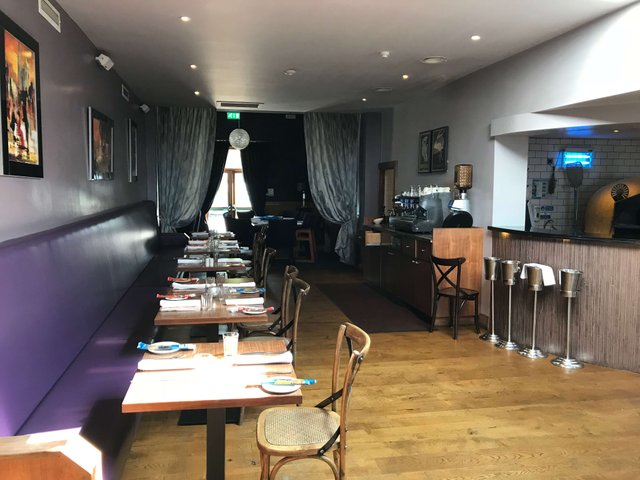 After explaining I was a blogger and I would send them the review of their restaurant, they seemed to relax a little. I get this quite often.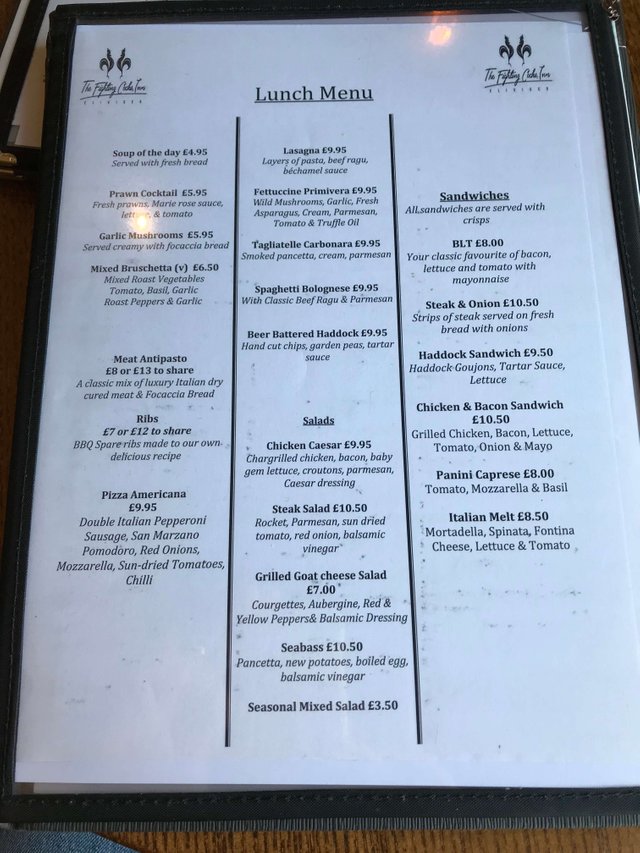 The menu was very small and there were not a lot of choices.
I'm quite sure this is a lunchtime option only, as there were other dishes 'not available' to eat during these times on another menu.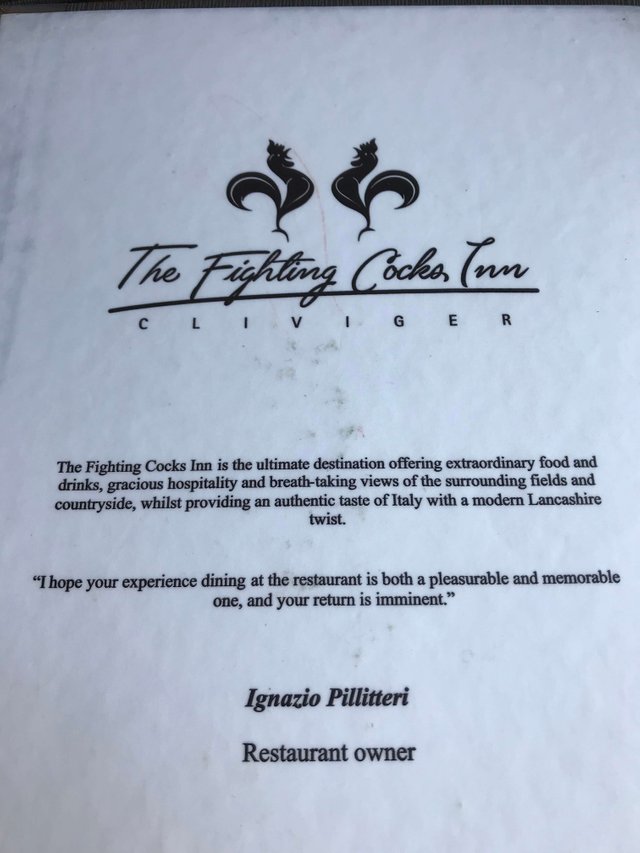 Initially I thought the prices were a little high, but to me it's the quality that counts. 'Is the food good?', is the important fact.
@bingbabe and I ordered the same thing, 'Steak & Onion Sandwich' at £10.50, and as an accompaniment, a side of Garlic Mushrooms to share.
The sandwich stated that it comes with 'crisps' (Potato chips to US readers), but we wanted chips (French fries to US readers), and they duly accommodated us at no extra charge; always a nice
touch!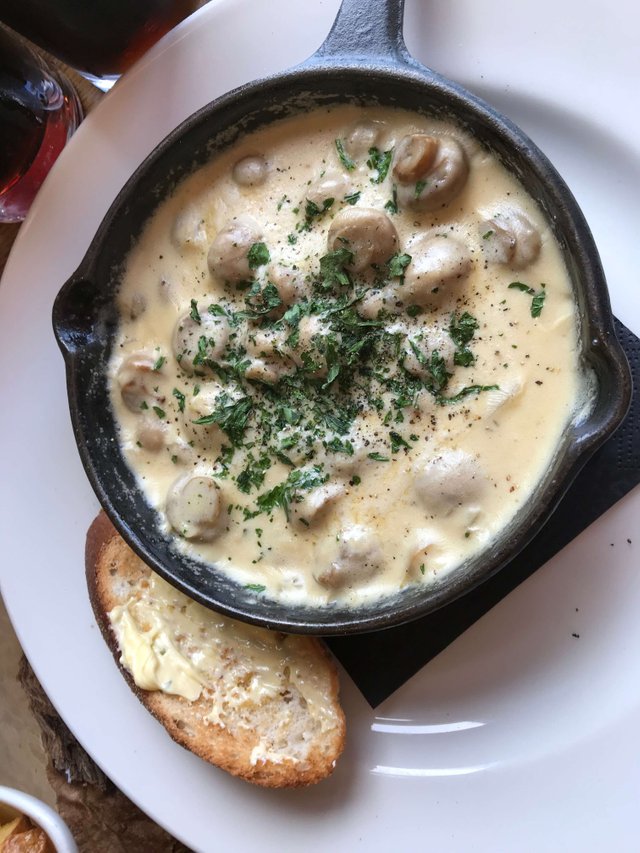 The service was good; around 15 minutes to get our food delivered is very acceptable to me, but what of the food quality?
The Garlic Mushrooms looked awesome, and they tasted just as good. The sauce was made in a cheesy thick style with some added parsley and plenty of garlic.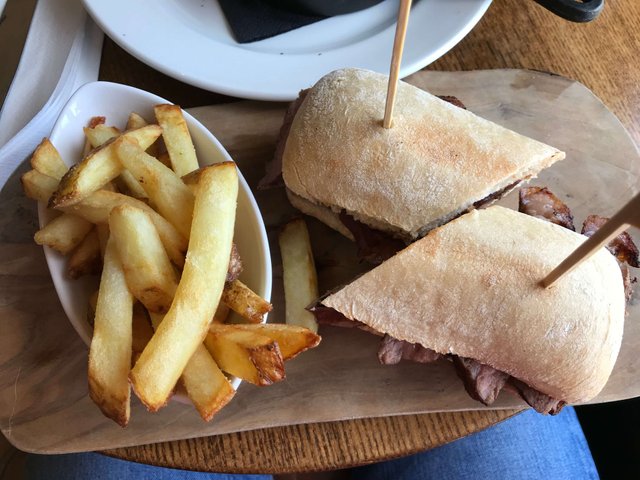 The Sandwiches were chunky and filling, the chips crispy and cooked just how I like them. The skins had been partially left on, something I'm usually not so keen on but the taste was lovely.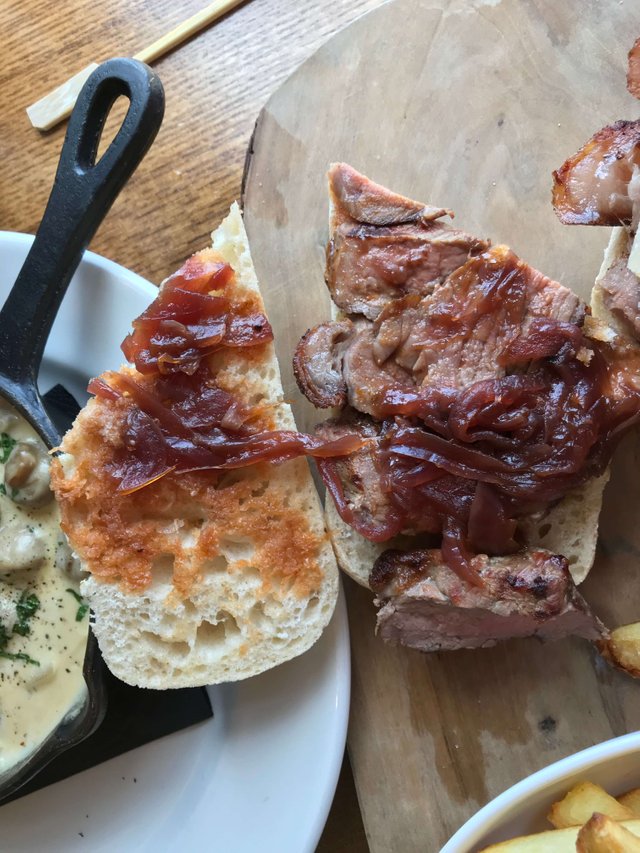 We finished all that garlic sauce dipping our sandwiches and chips into it repeatedly, what a combination!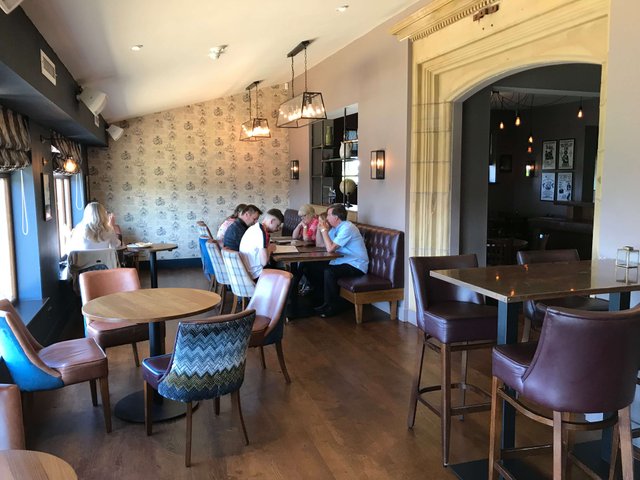 There were a couple of other families in the restaurant but large parts of it were quite deserted.
I can imagine it getting very full in the evenings, and with several rooms to choose from there's variety of seating.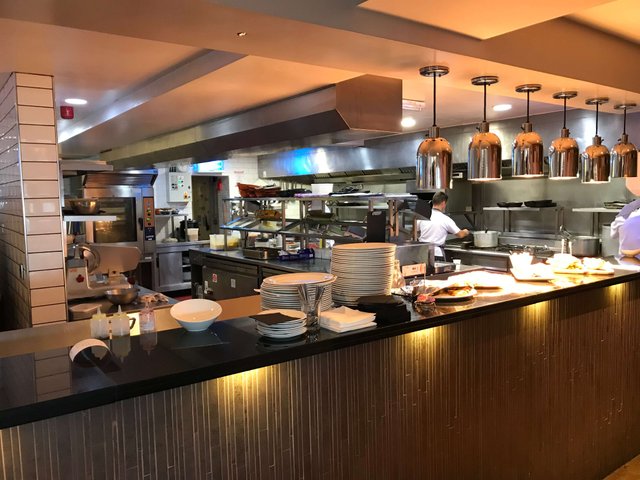 The kitchen is quite open for viewing which is another nice feature. It's always good to see what's going on behind the scenes.
There's some tasteful décor around the restaurant, photos on the walls, books and ornaments and of course the usual 'restaurant' easy going music playing along.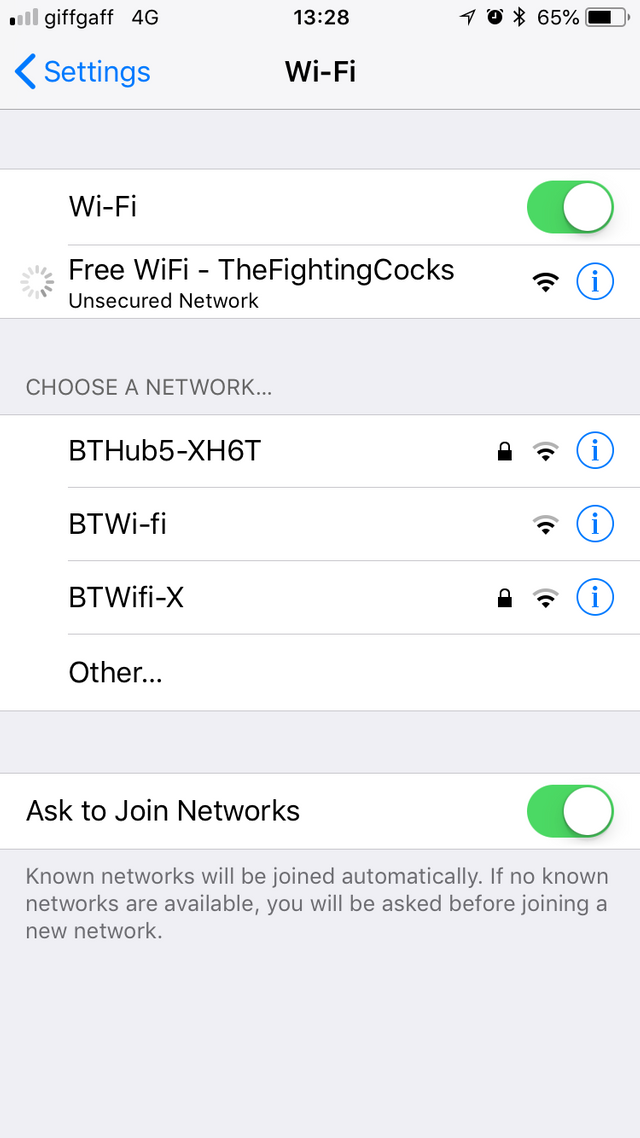 Free WiFi is always a good bonus; it wasn't very quick but required no sign up page. Just connect and go plus a Five Star Food Hygiene rating is really required now to get diners attention.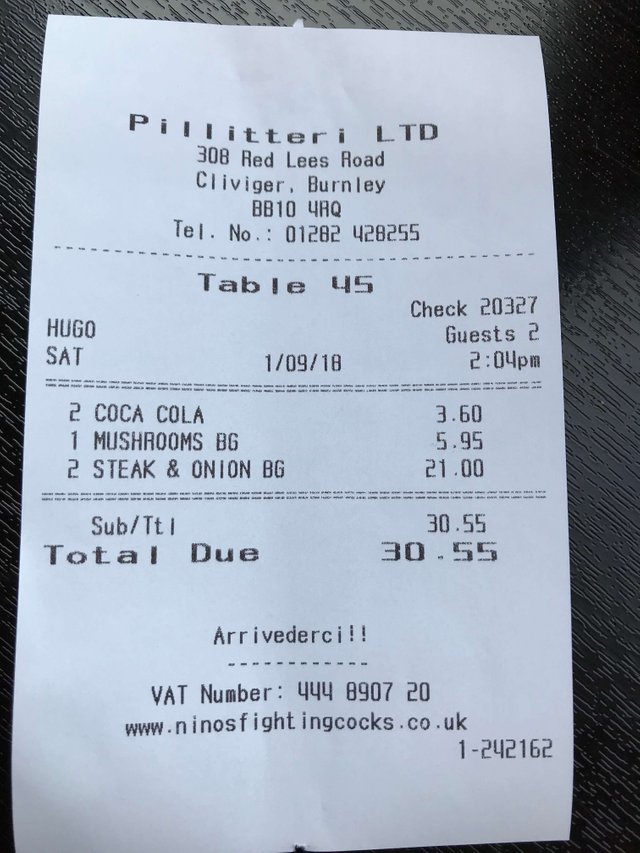 At just over £30 for 2 people that includes 2 Coke's, a starter and two sandwiches, you might think that it is expensive.
That really depends what you value, food or quality food. We left feeling very full.
Ninos, The Fighting Cocks is a quality diner and one we will be returning to. It will be Garlic Mushrooms again for sure, but we may try another main course next time.
---
Restaurant Information

Ninos, The Fighting Cocks Inn



308 Red Lees Rd, Burnley BB10 4RQ, UK
---
Ninos, The Fighting Cocks Inn - Burnley
This post participated in the Tasteem contest Your weekly choice