Pork Noodle Soup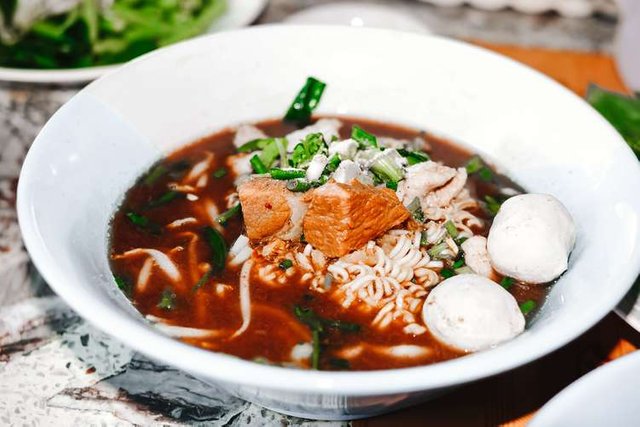 Hello all friends, today I will take you to one Thai noodle restaurant in Kanthararom District, Srisaket Province, Thailand. Along with boat noodles, one of my favorite types of noodle soups in Thailand is Pork Noodle Soup. And decided to try a pretty famous Kanthararom Thai noodle restaurant called DJ KE.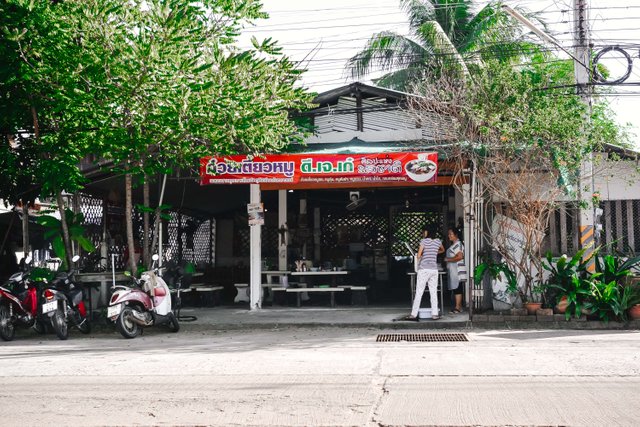 DJ KE-Thai noodle restaurant
The restaurant is located along Pracharangsarit road in the Kanthararom district of Sisaket. Due to its location, quite a lot of customers, as well as local Thais, eat here.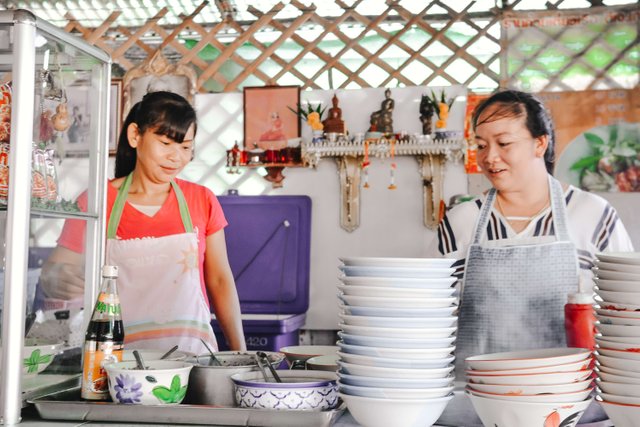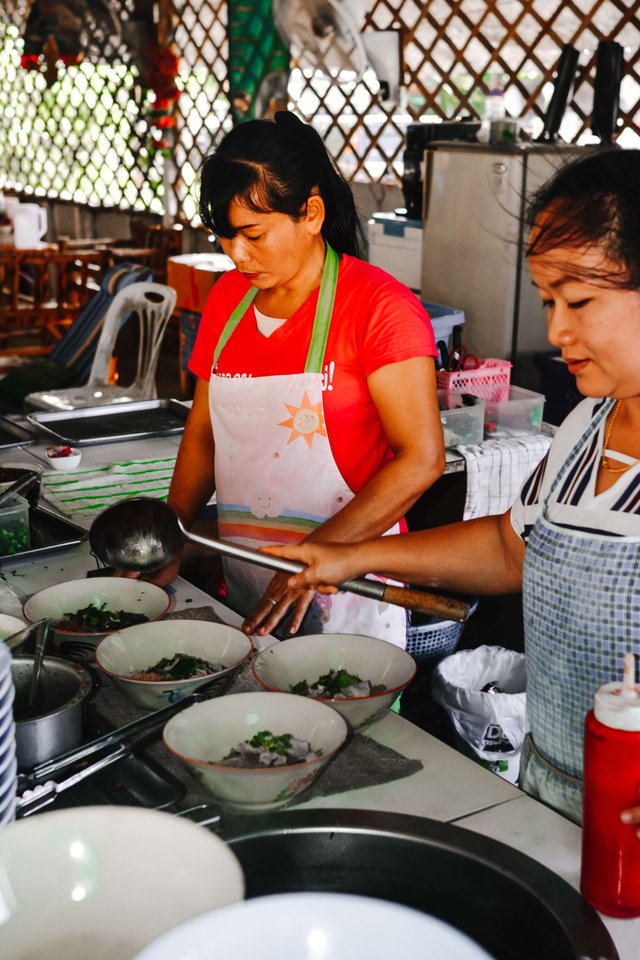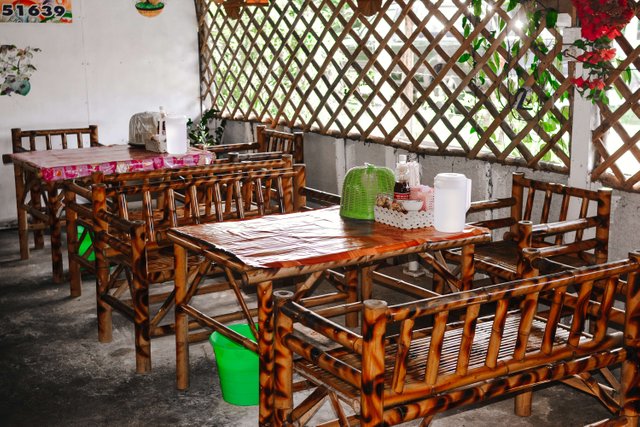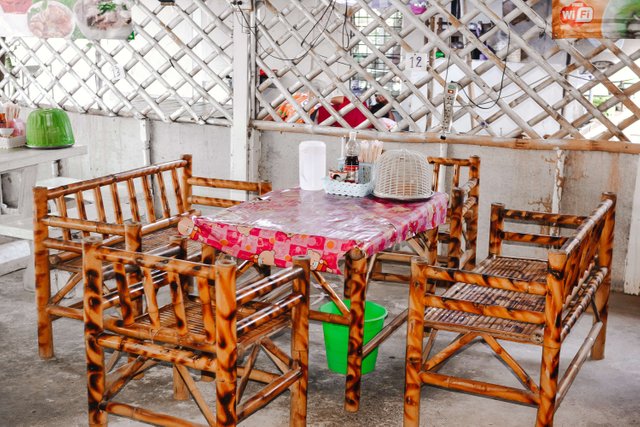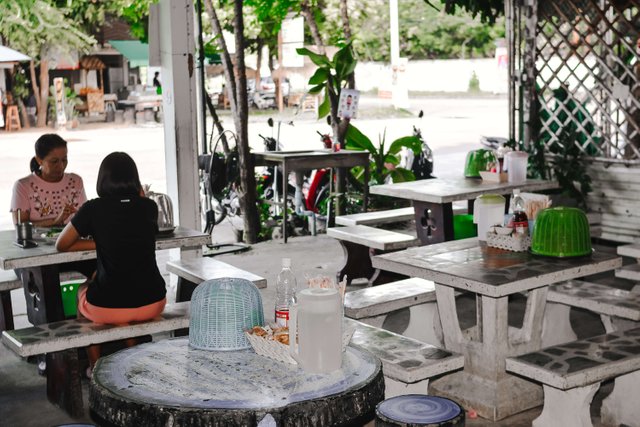 Menu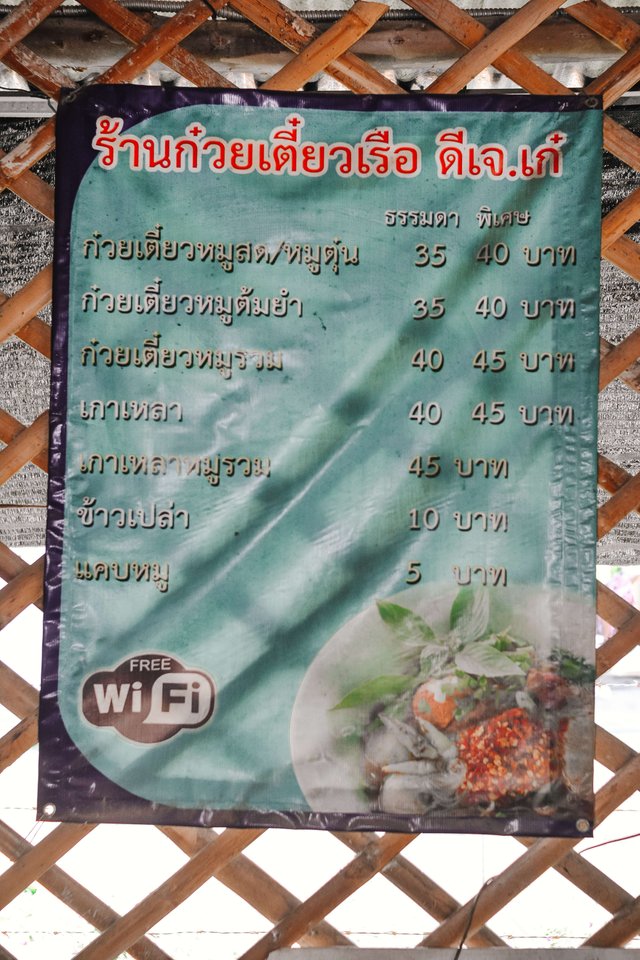 The menu was just posted on the side of the wall, I didn't see an English menu, but the main thing to order is just a simple bowl of noodles.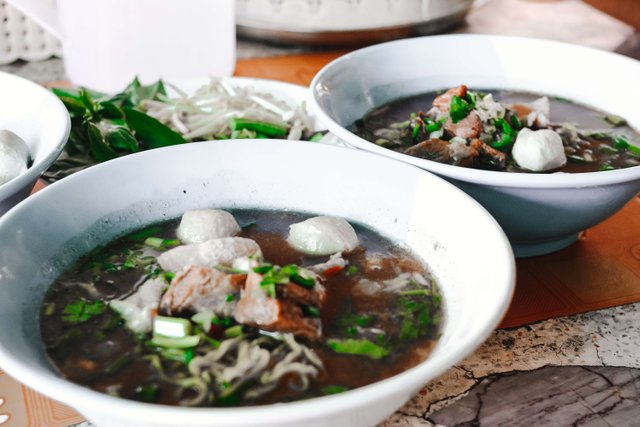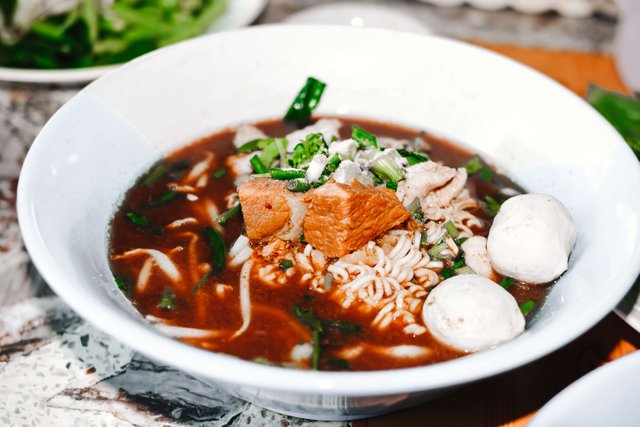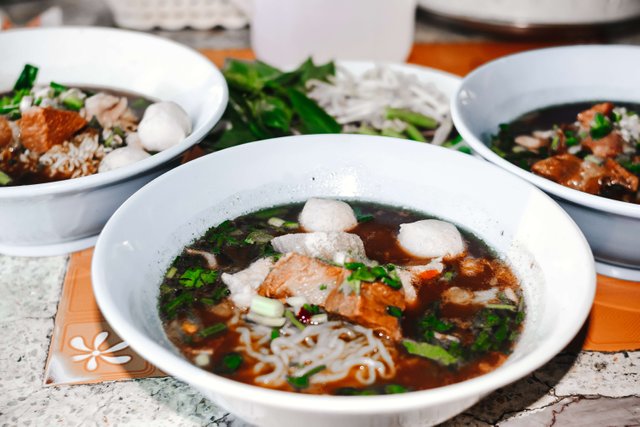 I didn't order anything too crazy, just a straight-up bowl of Boat noodles with pork and the special order, which means the larger size.I also liked that my bowl was seasoned with some chopped up water morning glory, Chinese celery for an herb touch, and a sprinkle of fried crispy garlic.You can eat a bowl of Thai noodles without doing some seasoning, that's one of the joys of eating Thai noodles.
Conclusion
DJ KE-Thai noodle restaurant is a well known Thai noodle restaurant in the Kanthararom area of Sisaket. It wasn't the best bowl of Thai noodles I've had in Kanthararom, but it was certainly quite good. The pork was tender, but not mushy, and what I liked was the addition of Chinese celery and crispy fried garlic to give it a nice roasted garlic flavor. Overall, if you're craving a bowl of Thai noodles when you're around Kanthararom district, DJ KE-Thai noodle restaurant is a worthwhile stop. It's not the expensive side for a bowl of Thai noodles in Kanthararom, but I think probably the prices are cheap.
DJ KE-Thai noodle restaurant
Address: Pracharangsarit Rd., Kanthararom District, Si Sa Ket, Thailand
Open hours: 8 am – 6 pm daily
Prices: 45 THB for the special size of pork noodles





---
Restaurant Information

DJ KE-Thai noodle restaurant



Kanthararom District, Si Sa Ket 33130, Thailand
---
Pork Noodle Soup
This post participated in the Tasteem contest Your weekly choice