J'Tik Restaurant Thai food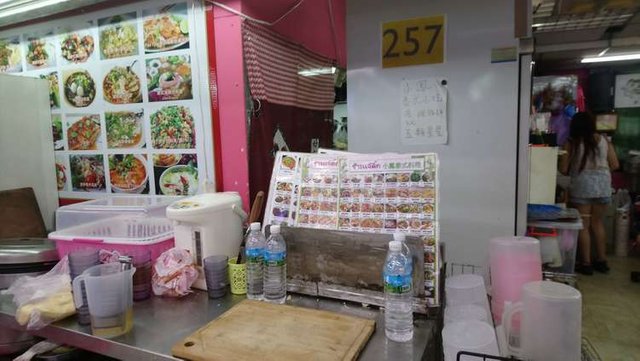 From this setup you know this is going to be a cheap and fabalous place. This is J'Tik Restaurant and is a Thai restaurant located inside a building in town where South East Asian workers frequently gather. I've been looking for a good value authentic Thai restaurant for some time, and when my friend mentioned this building, I came to try it out for myself. The only problem was that there were quite a few of these restaurants here and I don't know which one she went, so I just picked the one that looked busier and more decent.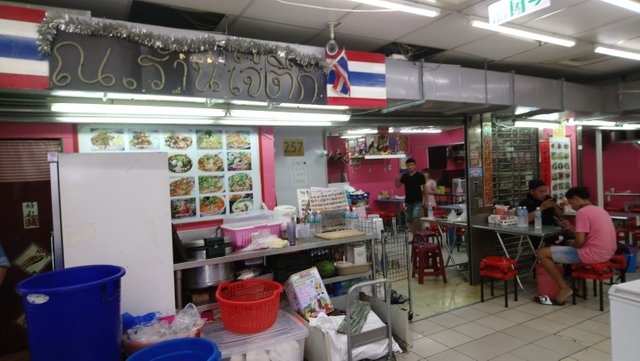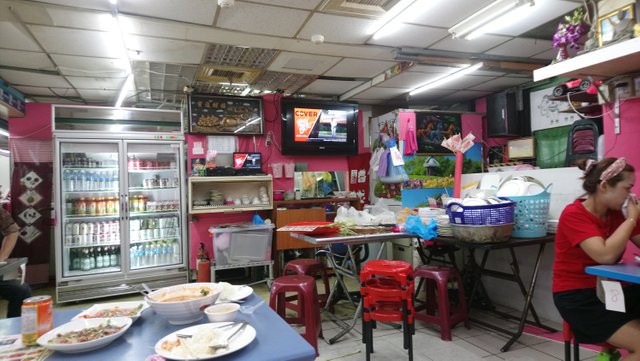 J'Tik didn't have many tables inside. There were about three other tables of customer, of which two were Thai, so that's always a good sign. The menu was even a better sign. All the basic meals were around USD3.20, and other more expensive ones which had more meat or seafood was double the price, USD6.40. There was a lot to choose from, all with photos as well.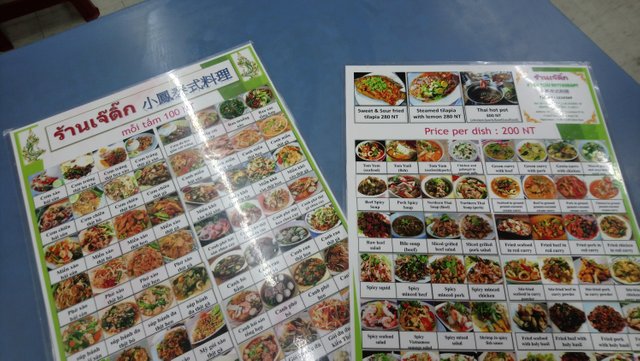 To be honest, I probably wouldn't call this a restaurant and the inside isn't exactly the tidiest, but you really shouldn't expect too much at this price level. Apart from the fact they haven't cleaned the table, which is quite common in Taiwan, the rest of the place looked ok, for this price range. At least I've got a table and chair and was sitting inside air-conditioning. So best not to think about the rest.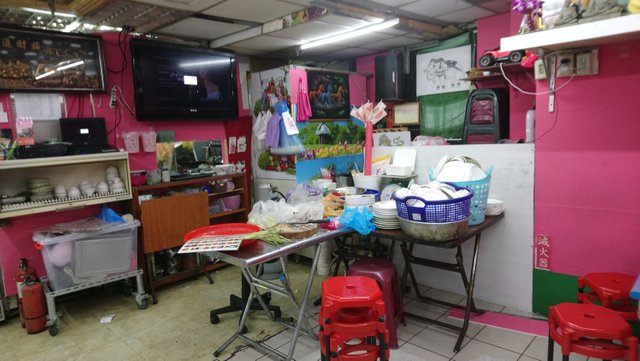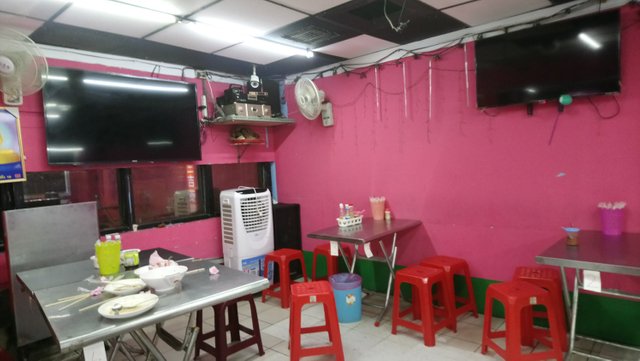 Now on to the food. The menu had a good selection of choices. My wife is not a big fan of spicy Thai food, so she went for the box standard fried noodles to be on the safe side. For USD3.20, they were very generous with the portion and the ingredients. In fact, she didn't managed to finish the plate and took a doggy bag away for her lunch the next day. She said it was just as good the next day when she heated it up in the microwave.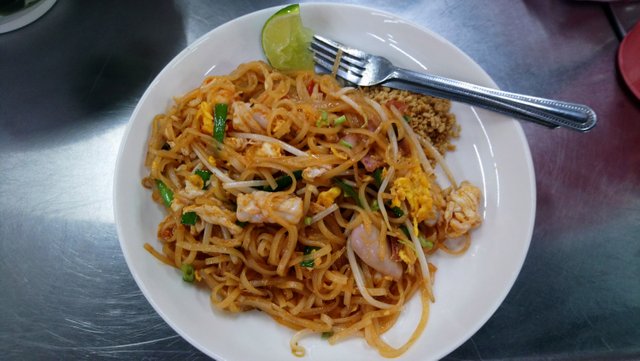 I was very thirsty when I sat down and given the local Thai beer was only USD1.30 I thought I'd try it, why not? It was a bit watery, but you don't know till you try, do you?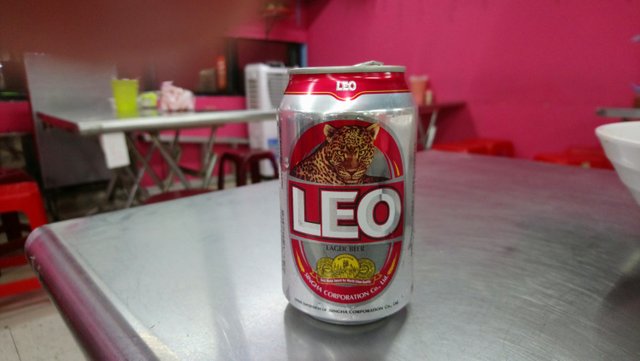 I ordered the spicy seafood noodles, that was one of the USD3.20 ones, the broth was fiesty but good. Then I also ordered the pork soup as it looked good on the menu. This wasn't spicy and my wife tried some. They had some pork pieces inside, and pork balls which are my favourite. Again the broth was rich in flavour.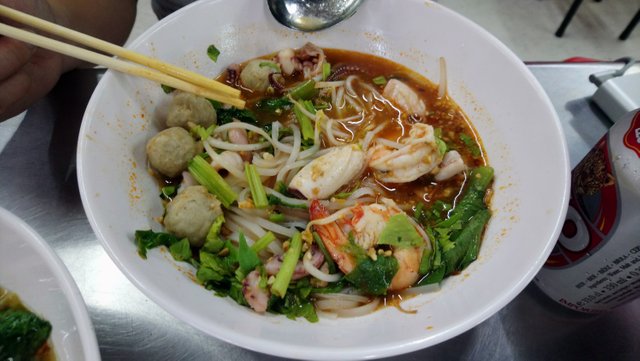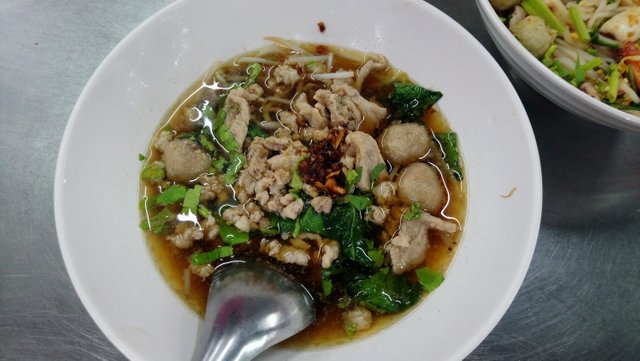 My whole meal came to around USD10 and that's only because I ordered an extra meal and a can of beer. Otherwise we could have walked out with a USD6.40 dinner for two. That's not only cheap but also fabulous.
---
Restaurant Information

J'Tik Restaurant



Luchuan West Street, Central District, Taichung City, Taiwan
---
J'Tik Restaurant Thai food
This post participated in the Tasteem contest Cheap and Fabulous? Totally possible!