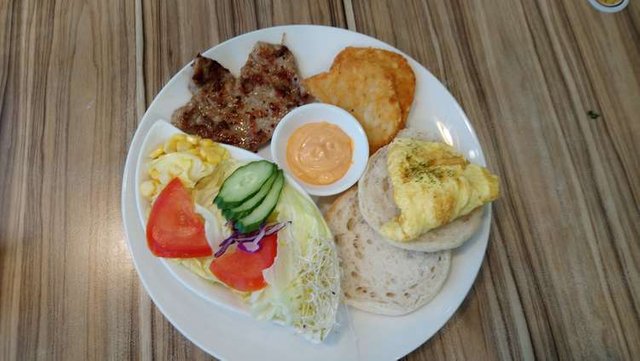 Tomato Brunch and Cafe serves exactly what it says on the tin.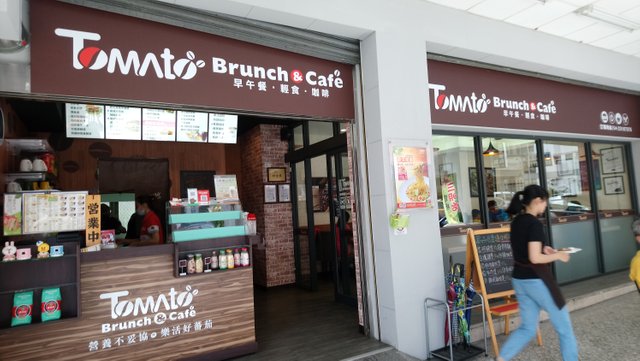 We went for late breakfast recently and when we arrived around ten o'clock they were already full. To be honest, they didn't have many tables only four or five so it wasn't difficult to fill them up. Luckily, we only had to wait a little while before a table was available.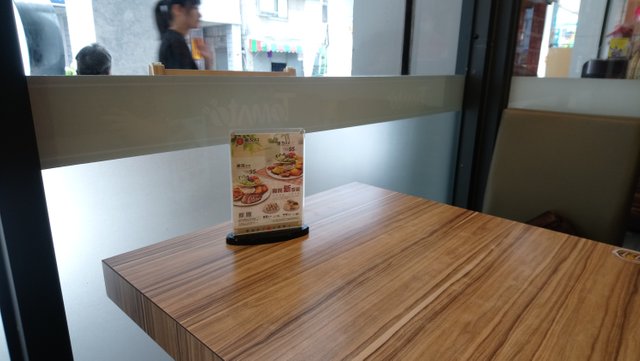 This is a semi self service cafe meaning you order your food at the counter, pick up your own cutlery and then wait for them to deliver the food.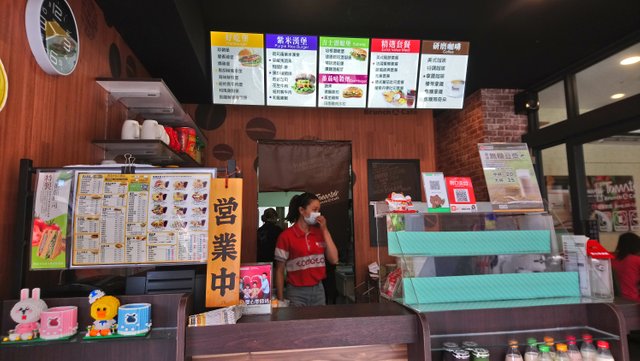 The drinks came first. Ice tea for me and soy bean milk for my wife. She says its nice and healthy. They had the newspaper here, something that's becoming rarer nowadays.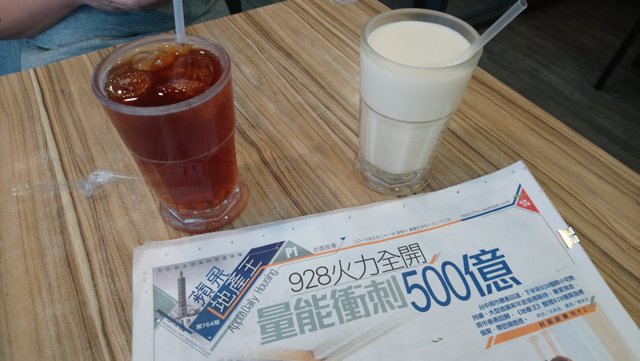 It didn't take long for the food to arrive. Wife doesn't eat much in the morning and she ordered a child's meal which was served on a kiddies plate. Taiwanese like to add fries to any meal that isn't local, doesn't matter if its morning, lunch or dinner. As long as its western food, you get fries 60% of the time.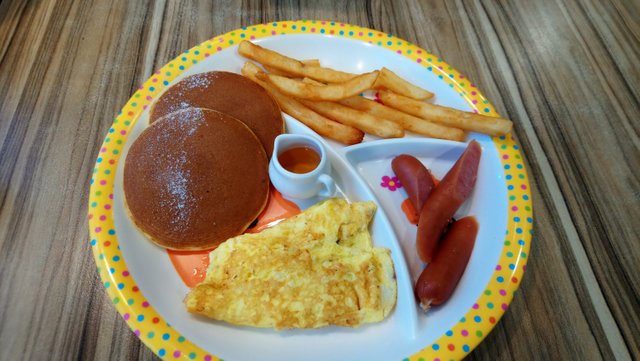 The other 40% of the time you get salad, the healthy option. This is my breakfast, and included hash brown, fried egg, bread and two pieces of fried pork. Yes, this is a localised western breakfast. Different from what you may be used to, but tasty nevertheless.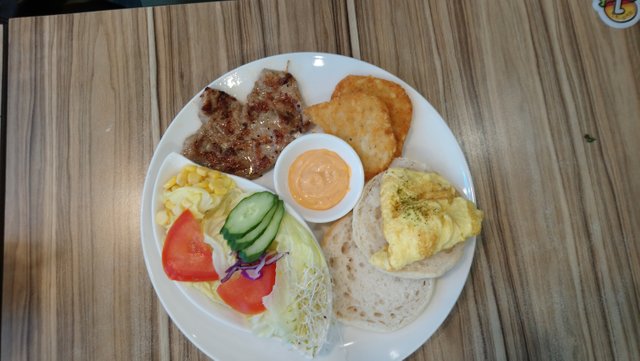 By the time we finished our breakfast, everyone else had gone and we had the place to ourselves. I finished reading the newspaper even though there is nothing much worth reading nowadays and nothing that I hadn't read from the online news already. Still , it made a nice change to actually hold a newspaper again.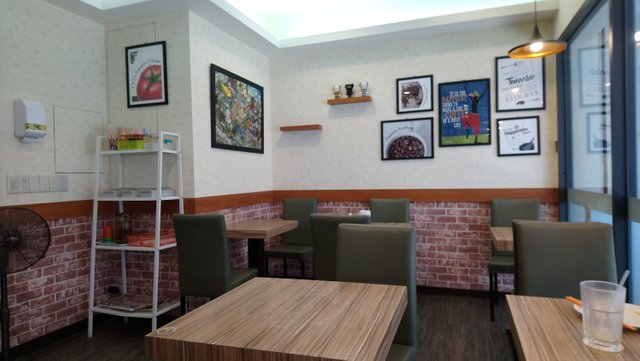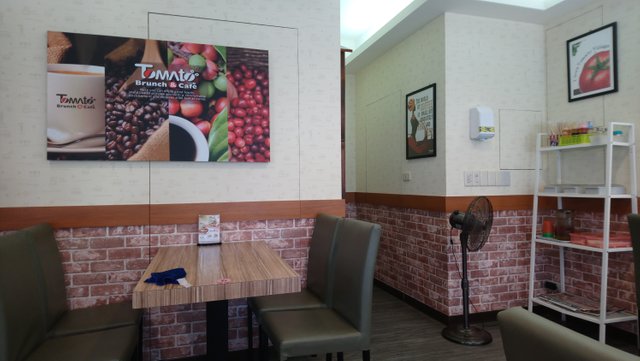 ---
Restaurant Information

Tomato Brunch and Cafe



No. 209, Section 1, Taiyuan Road, Xitun District, Taichung City, Taiwan 407
---
Tomato Brunch and Cafe
This post participated in the Tasteem contest Best breakfast