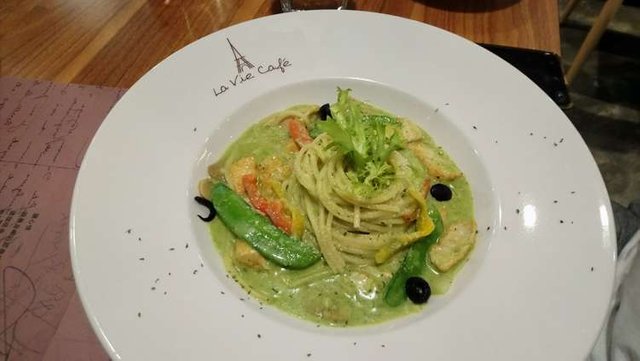 We went for dinner with a friend the other night, and went to a place caleld La Vie Cafe. He said it was recommended to him by another friend who said it was nice and relaxing so we could hang around afterwards for a chat.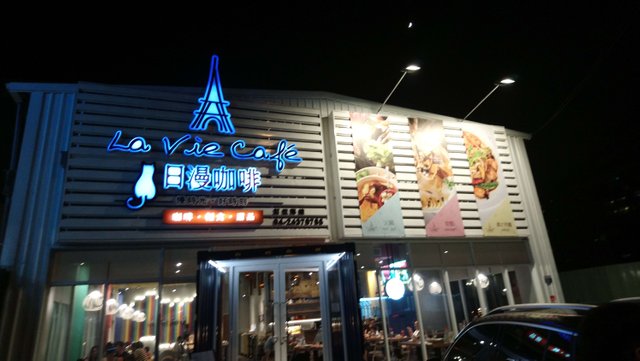 It looked very inviting from the outside, and I was paritcularly impressed with their entrance. It was made from a cargo container, they had cut out a section and place it through the front. The sides of the container became part of the entrance on both sides.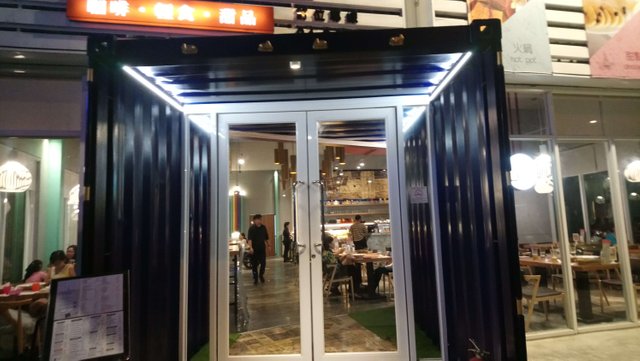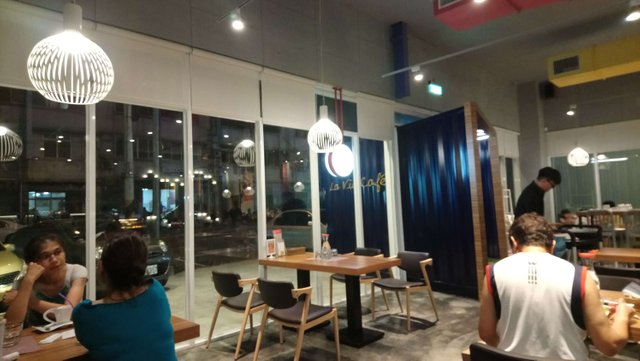 The inside of the cafe is very modern and colourful, that's quite important to help with your appetite. I found it very spacious as well and the tables weren't all packed in together to get the maximum sittings. In fact, you can even see someone in a wheelchair dining here. It occurred to me that I don't often see this in Taiwan and not many places are wheelchair friendly unless you go to the new shopping malls.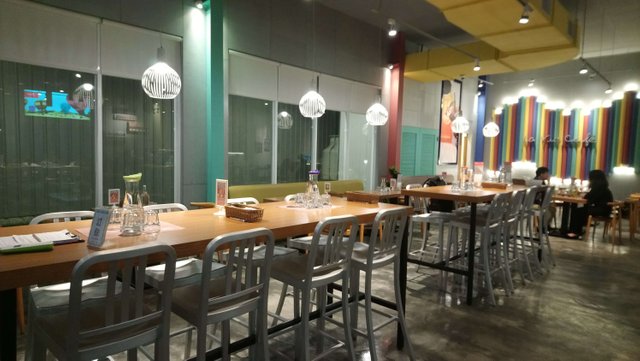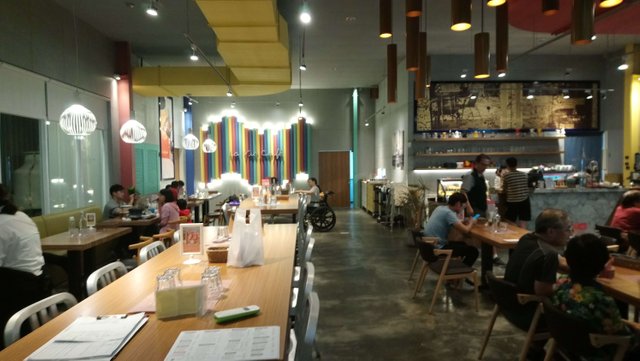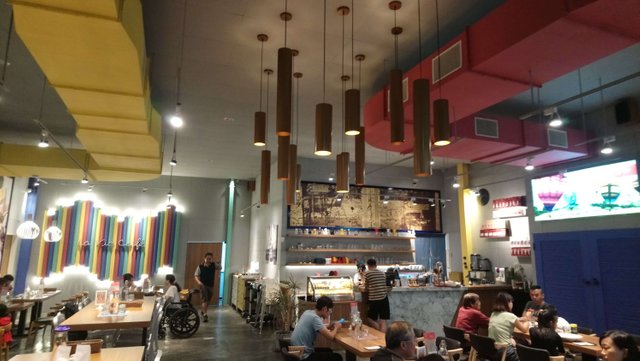 Although this is called a cafe, they do a good selection of western dishes, like pasta, and risotto. I ordered the chicken pasta in green basil sauce. Normally chicken dishes come in a white sauce, but this green sauce was very good good. The basil wasn't overpowering at all. The paste was al dente, as it should be.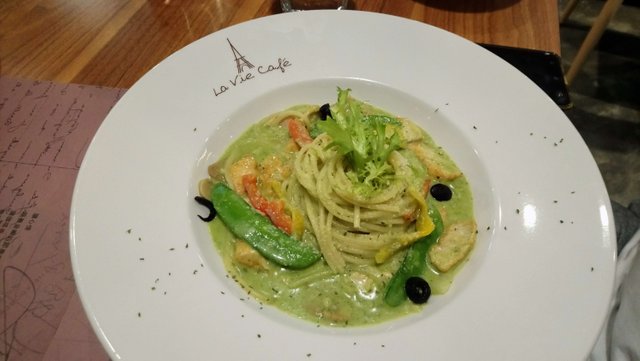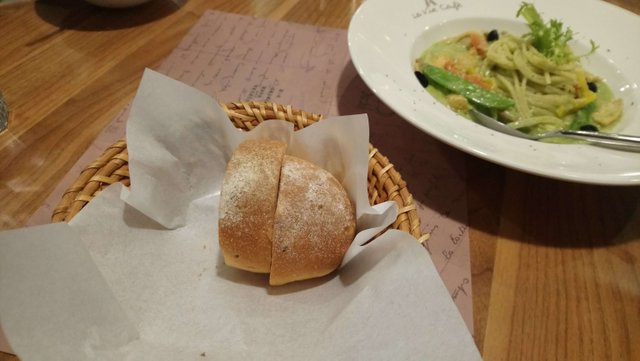 My friend ordered a seafood pasta, which looked even better than mine. I didn't take a photo of his pasta dish as it seemed a bit rude taking too many photos.
My wife ordered an au gratin baked chicken rice. The dish wasn't very big, but very heavy as it had the cheese on top, and the rice was quite creamy. She ended up finishing half of it only. Guess what happened to the other half?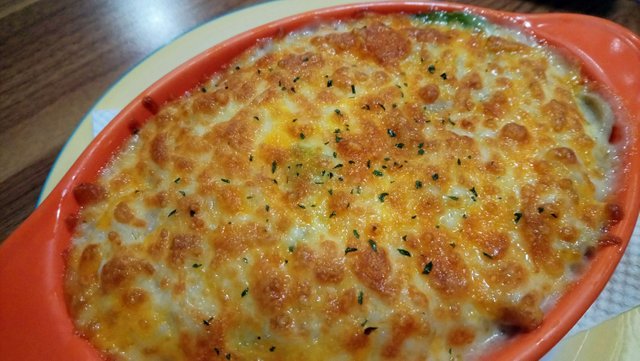 After my very filling chicken pasta, and yes, you guessed right I finished off my wife's baked rice, I was so full. Luckily, no one was in a hurry to leave and we stayed around chatting. The set meal came with drinks and I ordered a ice cold tea to help with digestion.
It was a great meal and great choice of venue.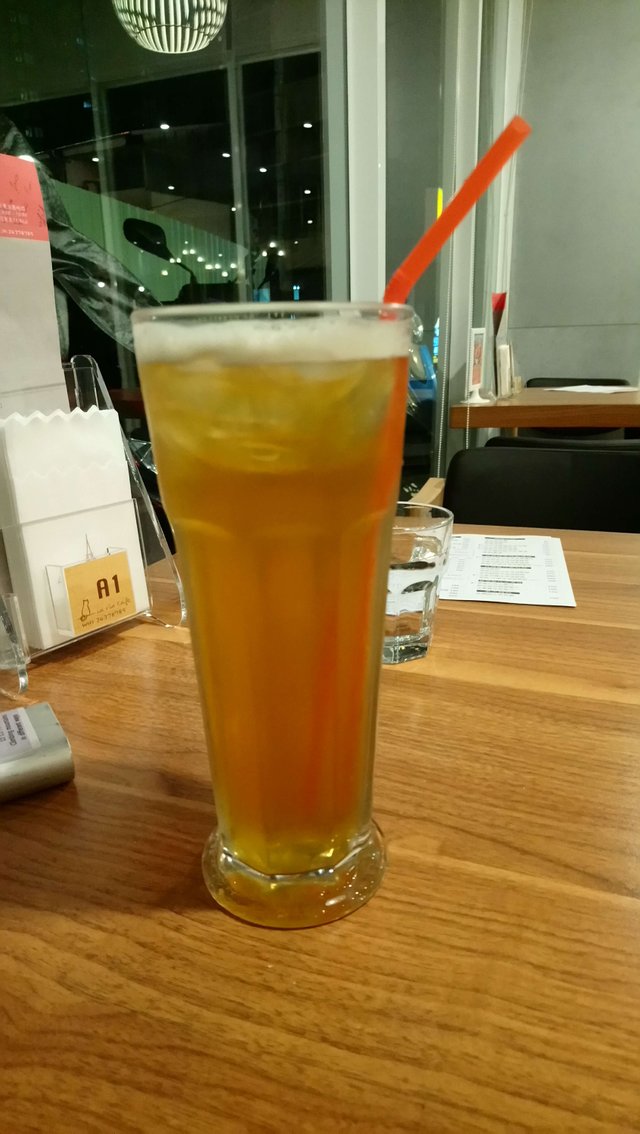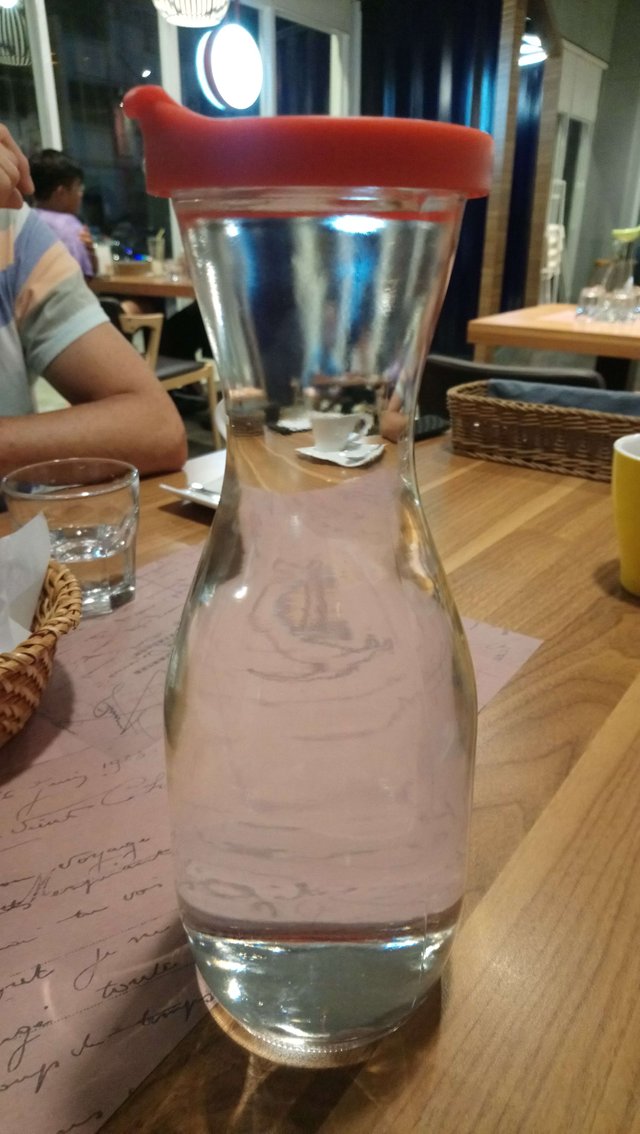 ---
Restaurant Information

La Vie Cafe



406, Taiwan, Taichung City, Beitun District, 東山路一段338-12號
---
A cargo container entrance
This post participated in the Tasteem contest Pasta vs Pizza