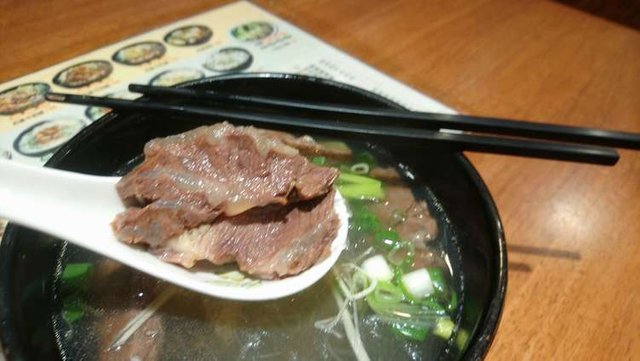 Lu Yi Beef Noodle Restaurant is a noodle shop that's been around for around ten years. Before I show you the shop, I want to show you something that looks quite evil, but don't be put off by it please. This is the massive saucepan cooking at the shop front. I couldn't see exactly what's inside, but based on the menu I think it's braised beef. It seems been cooking for ... a long time .... just look at the rim of the saucepan. I know many places cook in the same saucepan day after day by just adding fresh ingredients in so the flavour of the food keeps on intensifying. That's what I call a thousand year old soup.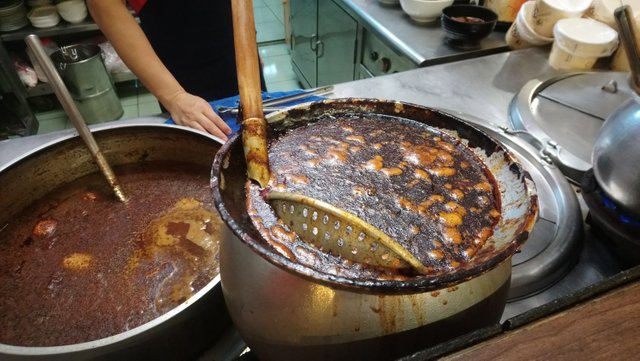 There is an open kitchen here just behind this thousand year old pan of braised beef. This is quite different from normal eateries in Taiwan where the kitchen is normally out in front of the shop on the pavement. The ordering counter is also here, so everyone can see the kitchen. This is great as it forces the shop to maintain a clean and hygiene environment.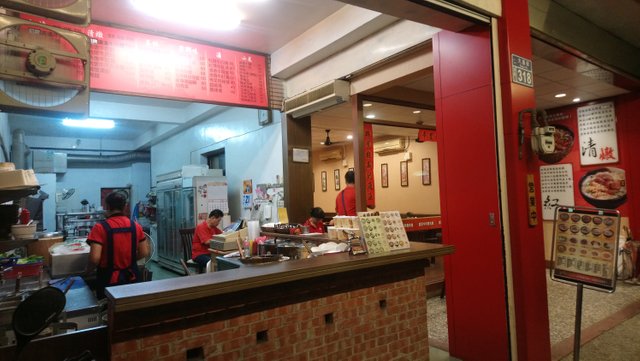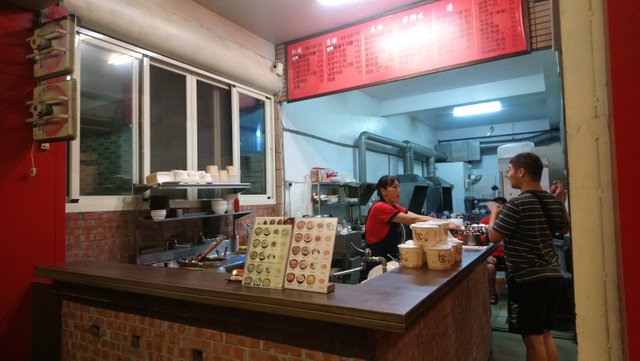 The seating area is next door and is nice and modern. I like how that have some traditional paintings on the wall, and wood carving with the shop name by the door.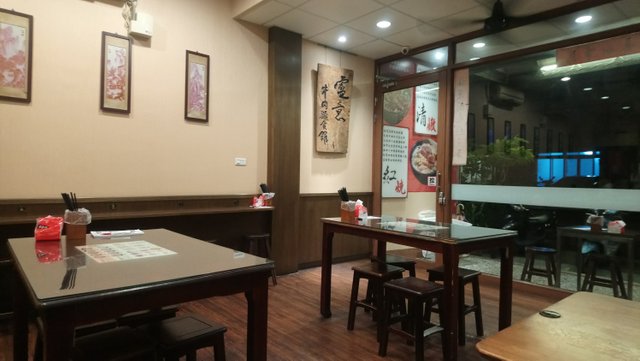 Lu Yi primarily serves beef noodles, and you can choose between thin noodles, thick noodles and glass noodles. I never have thick noodles as I find them too stodgy. I ordered the braised beef with thin noodles, this came with a braised beef soup, probably from that thousand year old pan we saw earlier on. You can see the soup hanging off the inside of the bowl. Apart from beef slices, there were also beef tripe and tendon inside. All the beef pieces were cooked very tender and was full of flavour. I'm not suprised, if it went through the thousand year old pan!!! I give this 8/10.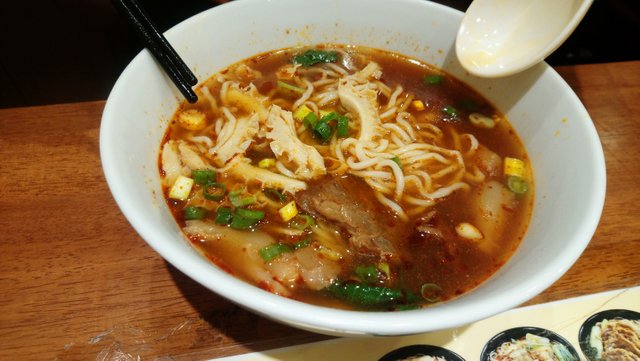 My wife ordered the glass noodle beef soup, this came in a clear soup instead of the braised soup. She said the clear soup was light, but still has a very rich beefy flavour to it. I tried a piece of her beef slices. The texture is very similar to mine, so I reckon they cook all the beef together, and then finish them off in the different soup base. She also gave this 8/10.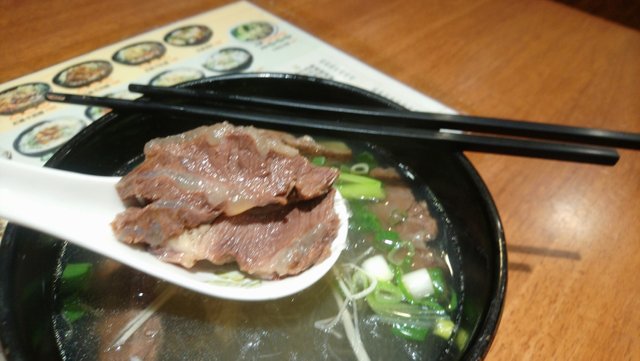 Overall, with the decor, the hygiene and the food, this is one good place for great bowl of beef noodles. Definitely will be coming back again.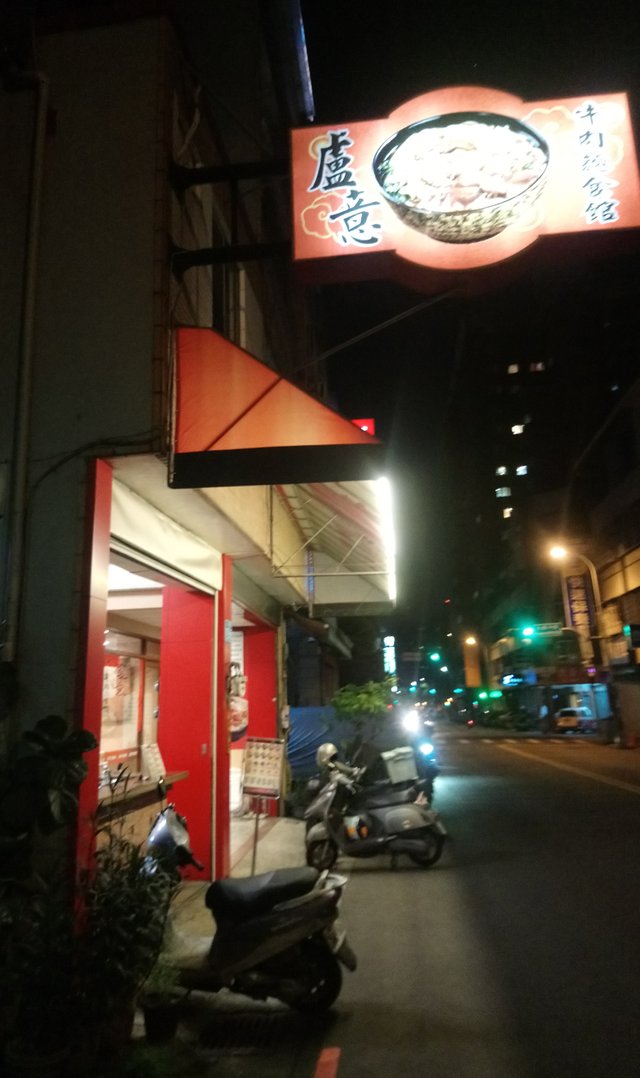 ---
Restaurant Information

Lu Yi Beef Noodle Restaurant



Dajin Street, Nantun District, Taichung City, Taiwan
---
The thousand year old soup
This post participated in the Tasteem contest All about noodles