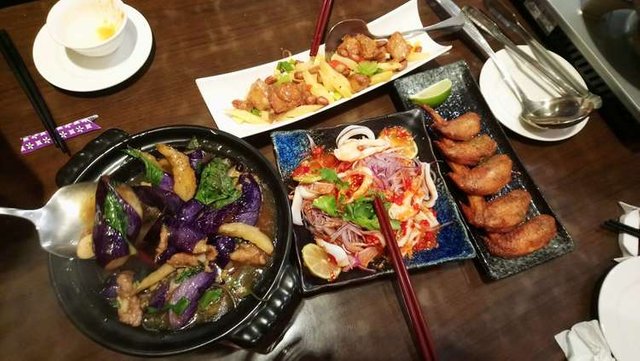 This is fast becoming my favourite restaurant to meet up with friends. It's called One and the Chinese chacracter behind it means General, so I'm going to call it One General.

I don't know how long this place has been opened as my friend told me about it about six months ago, and she's been a few times. I have a feeling it used to be another type of restuarant, or maybe a cafe as the decor doesn't seem to suit the type of food they serve. If you look at the decor, its very modern, and even has a British red phone box. If I didn't know, I'd think it serves western food.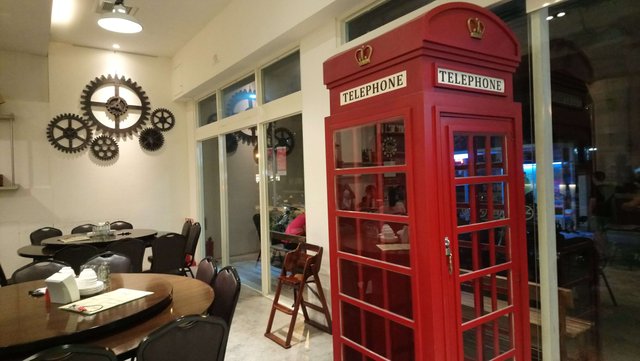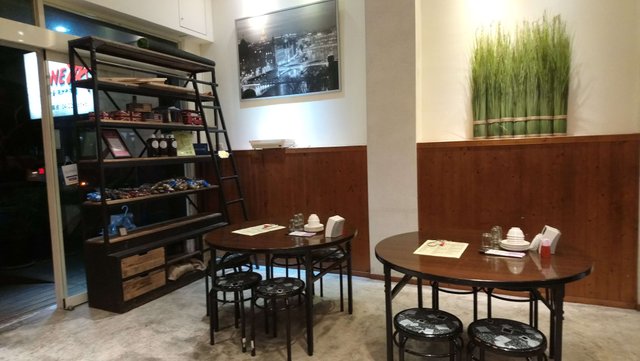 The counter is very modern and sleek, and white brick like tiles gives this young hippish look.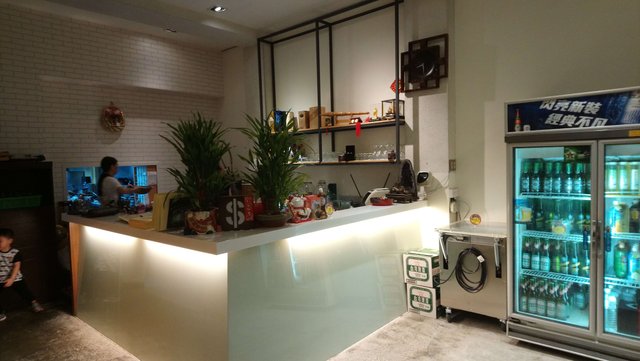 One General actually serves hearthy traditional local Chinese food and is a great place for large groups like friends and family. You'll see what I mean when I show you the dishes. Starting from the starter, this is a spicy calamari and is served cold. It's got a fanatastic spicy kick, similar to the Thai spice. It's great as a starter. 8/10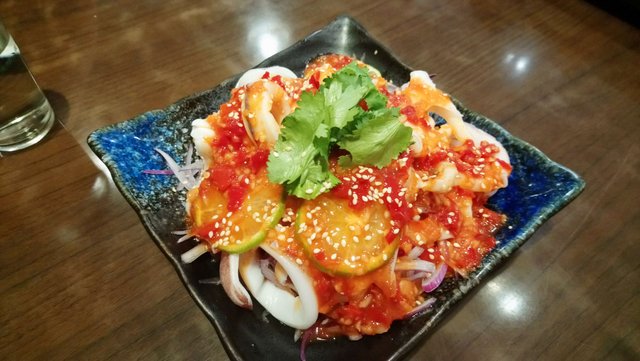 Chicken wings are my favourite. It's the first time I've had it here. They were done very well, but nothing to wowed by, to be honest. 7/10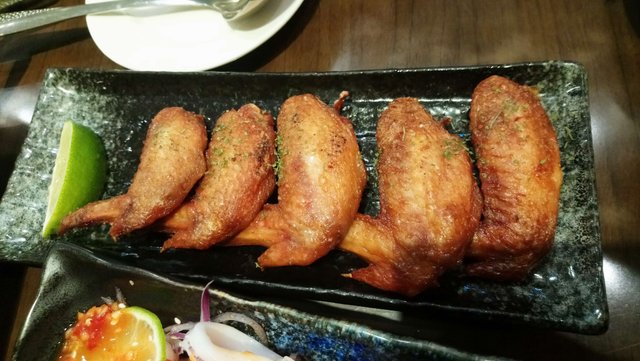 This is fresh bambooshoots with chicken. This is a great dish when its made with fresh bambooshoots, and has a great aroma. The chicken was stir fried just right and still very succelent. 8/10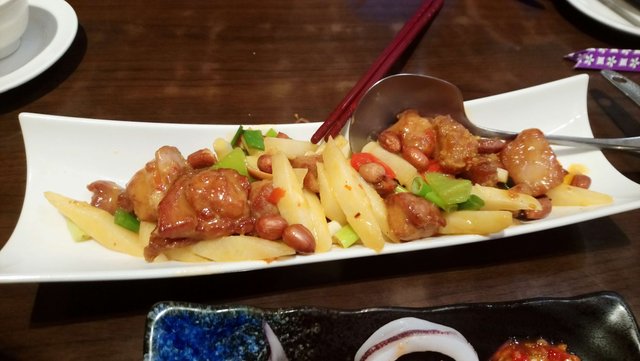 This is pork with braised auberguine. Taiwanese cuisine often adds basil to their food taking the dishes to another level. 8/10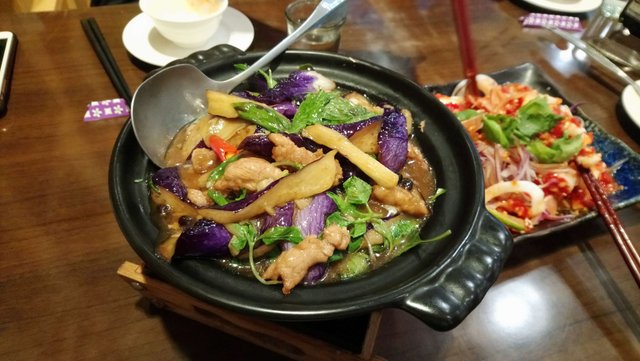 And finally, this is best dish of all. The is a pan of glass noodle in seafood broth which of course has seafood inside. There's also lots of other ingredients such as yam and tofu. It's served on a stove and cooks gently and the flavour of the soup intensifies as you eat. 10/10 for this.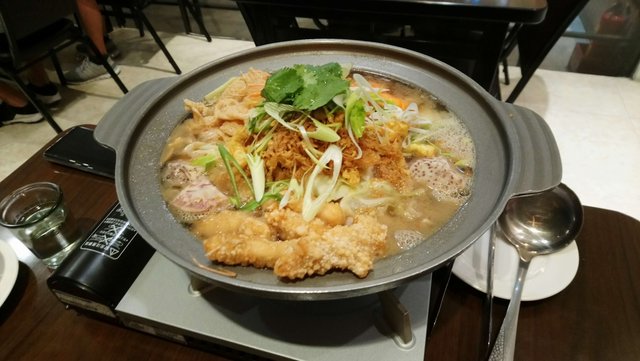 So you can see why this is my weekly choice for dinner with friends and family.
---
Restaurant Information

One General



No. 460, Section 4, Wenxin Road, Beitun District, Taichung City, Taiwan 406
---
One General - dinner with friends and family
This post participated in the Tasteem contest Your weekly choice