Kintaro Sushi @ Tea Tree Plaza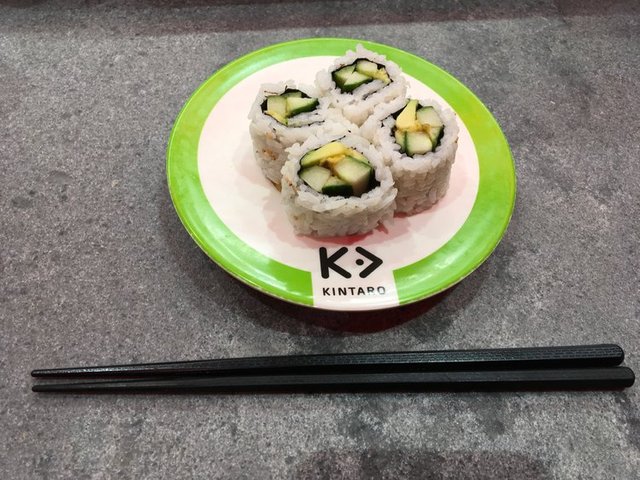 Situated deep in the heart of the Tea Tree Plaza shopping centre is a wonderful Japanese restaurant called Kintaro Sushi.
I was at the shopping centre searching for the black label edition of the Star Wars figure Cara Dune, and I was out of luck that day so I consoled myself with some sushi.
Finding an empty seat at this restaurant is a challenge because they are so popular.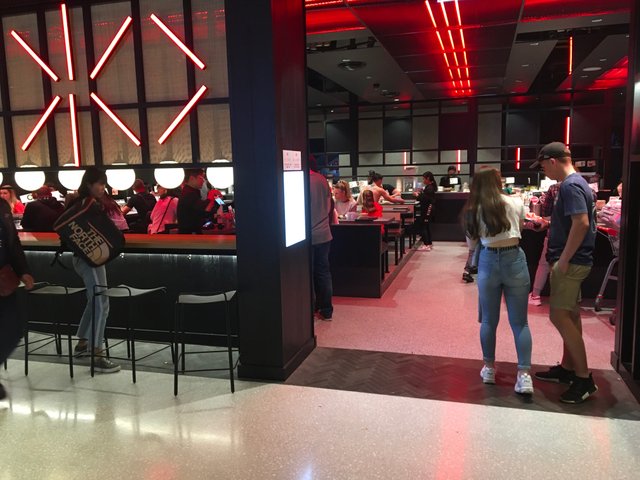 Once I was seated, I saw a conveyor belt with various Japanese meals on small plates being transported around the restaurant. I could pick and choose what I wanted to eat and the plates were coloured coded so that it was easy to add up your total bill. There's no need for menus.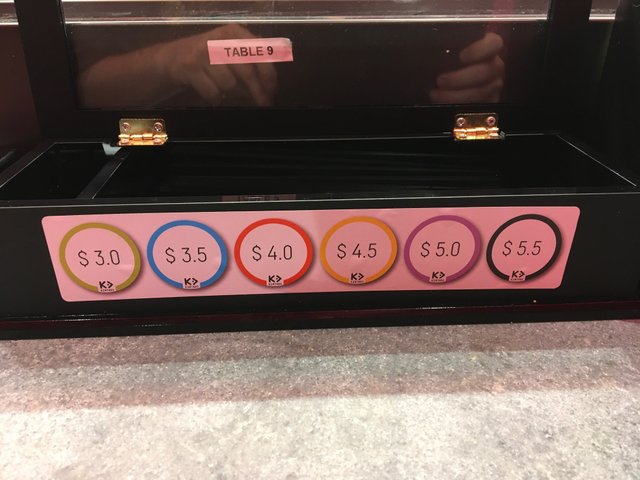 My first choice turned out to be Octopus Balls or Takoyaki.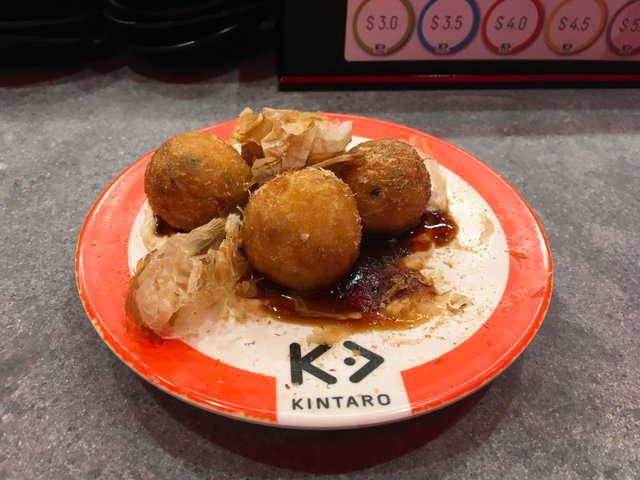 They tasted a lot lighter and more delicious than I was expecting and have rapidly become a favourite!
Next up was the Aburi Kingfish Nigiri, which was fantastic too.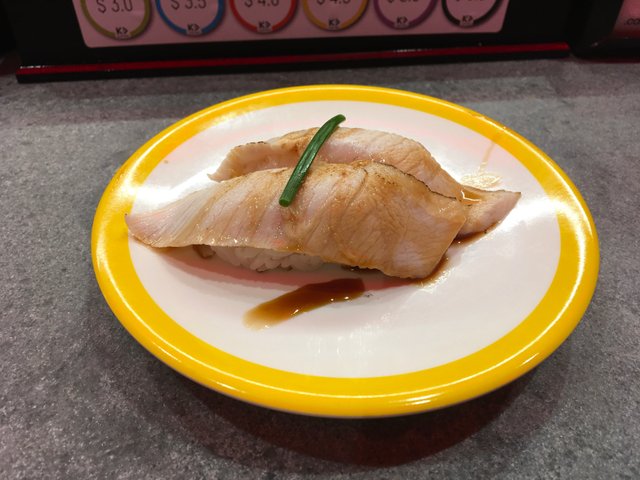 The next two dishes were the tuna and avacado sushi and the Teriyaki beef sushi plates.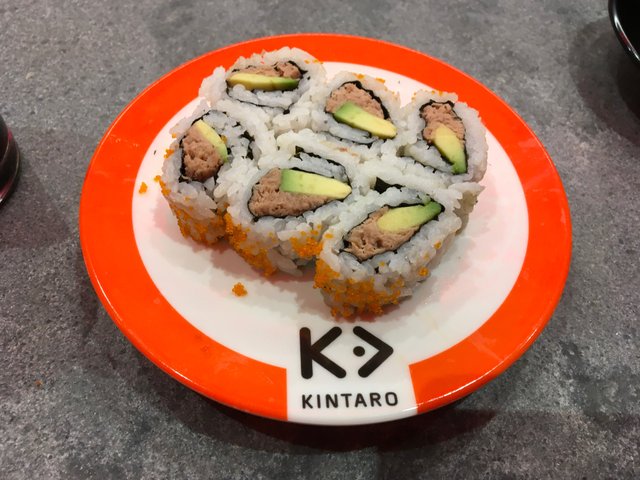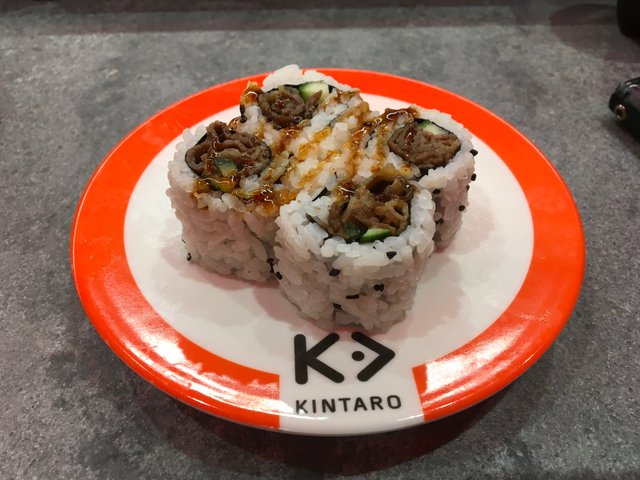 The next plate was the one used in the title image.
But as you can see in the photo below, I could go on forever with awesome plates of food but this is long enough already.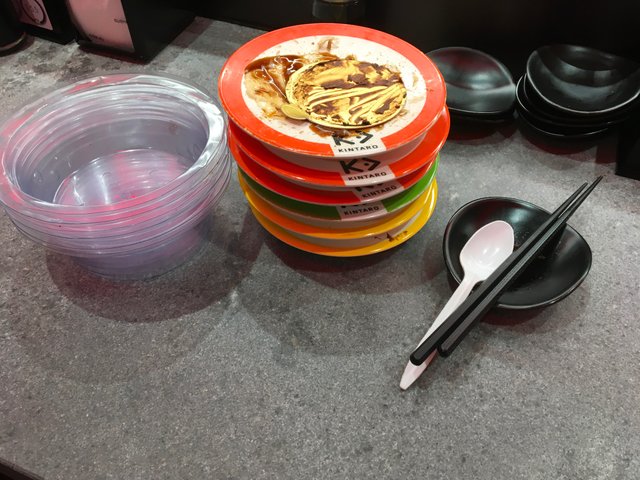 OK, so it was more than a few plates...
but they are cheap enough that you can get your fill easily.
Address: 63/ 972-976 North East Road, Modbury SA 5092.
All photos were taken by myself.
Oh and I ended up with not one, but two Cara Dune action figures. She stars in the TV series: The Mandalorian. She rocks!
Anyway this was my first entry at tasteem and I hope I did alright. Please let me know in the comments.
See you next time!
---
Restaurant Information

Kintaro Sushi



976 North East Road, Modbury SA 5092, Australia
---
Kintaro Sushi @ Tea Tree Plaza
This post participated in the Tasteem contest Made in Japan