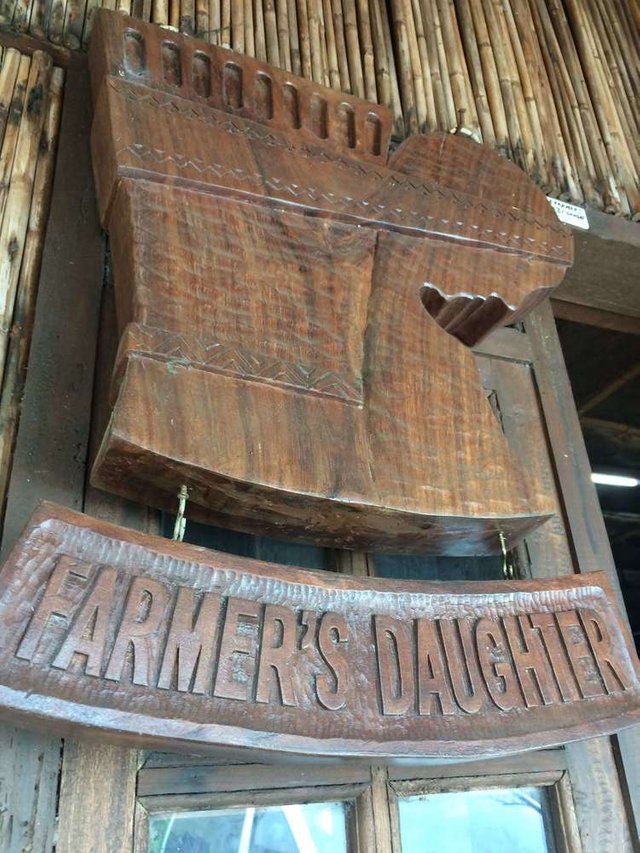 One of our co workers recommend going to this place to taste Cordilleran food/ our local cuisine. Me and my girlfriend decided to give it a try. This restaurant is located near a tourist spot called Tam Awan village. The drive was kinda far because it's out of the city. One thing that I noticed was that they lacked parking but as soon as I got there I saw why. They had a lot of customers.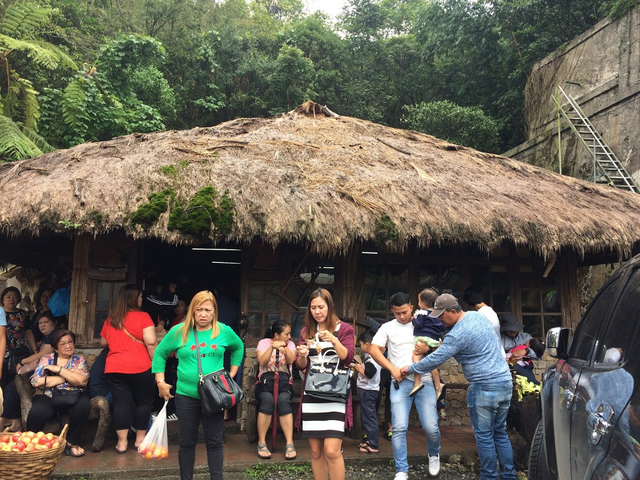 We were so lucky to get a sit in this place. IT was jam packed with people. We had to share a table with some people.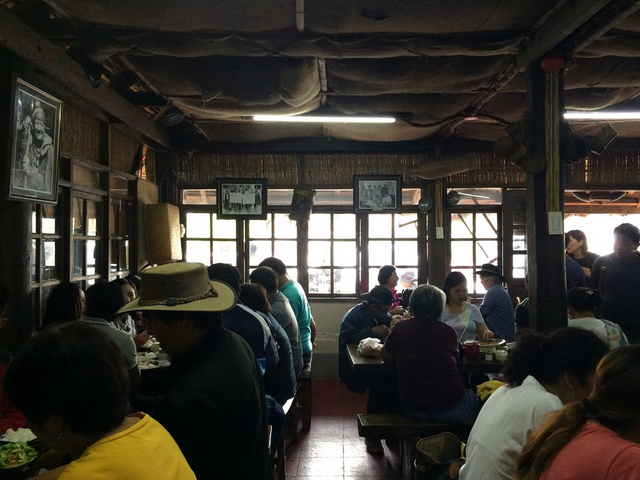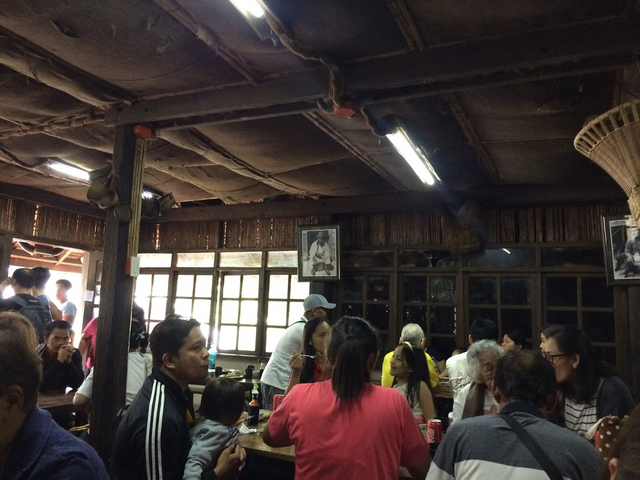 Here are some photos of the decorations that they had and how the place looked.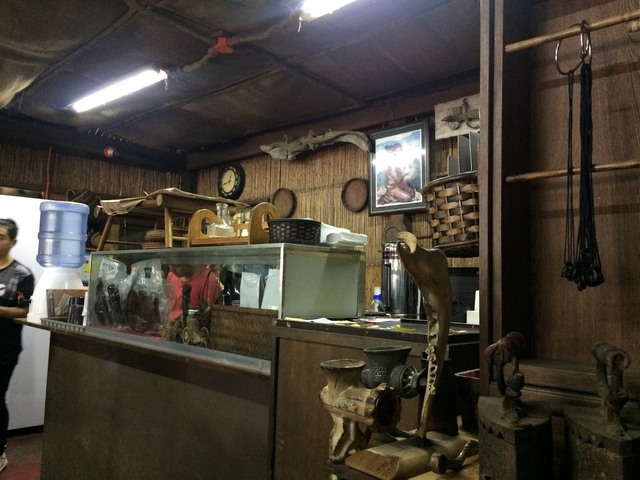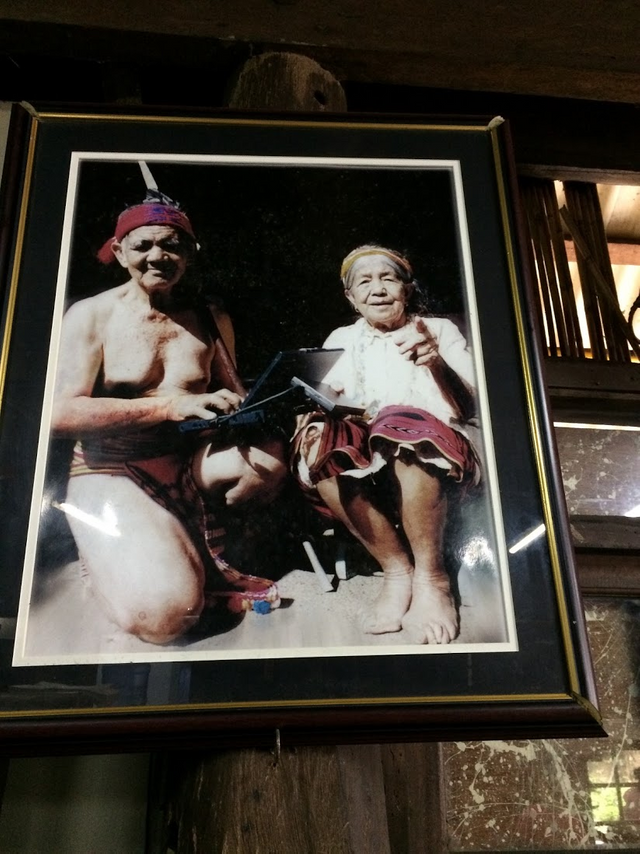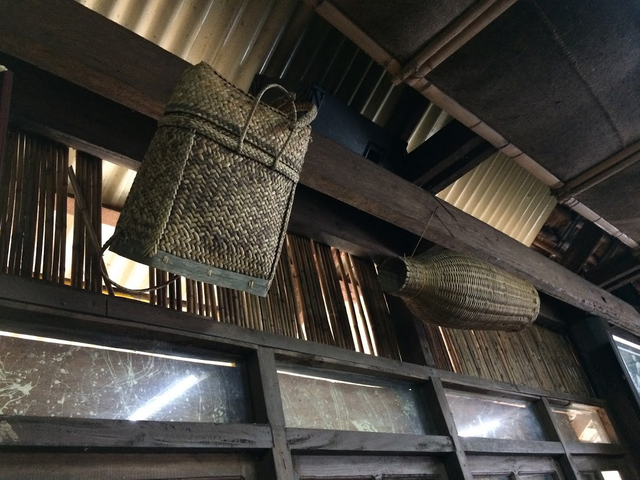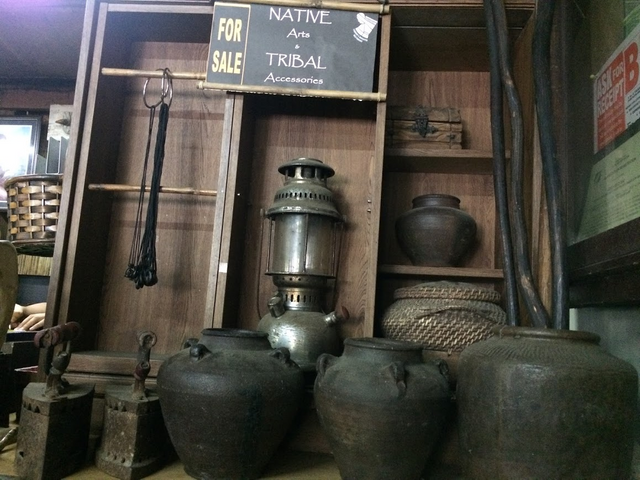 As soon as I got the menu, I was surprised on how affordable the prices are in this place. The food here was in the local languge. They served Aapag( Meat Courses), Sinegdiw/ Shineng- sheng(Vegetable Courses), Dulsi(Desserts), Enepuy tan sira( Rice meals), Miryenda(Snacks), Enketit/ Enketilengejen Ma-inum (Warm/ Cold drinks) and Empetangjen Masi-Jop(Hot Drinks)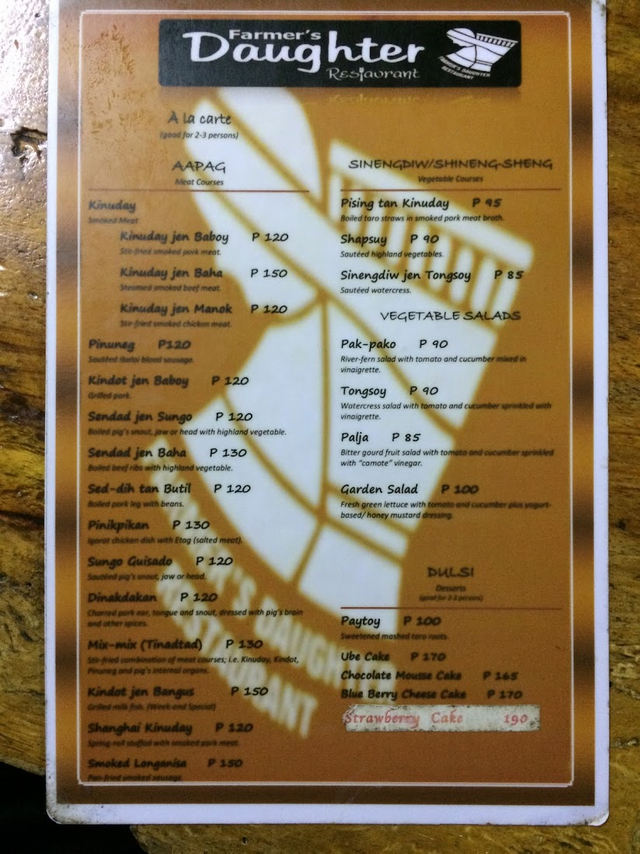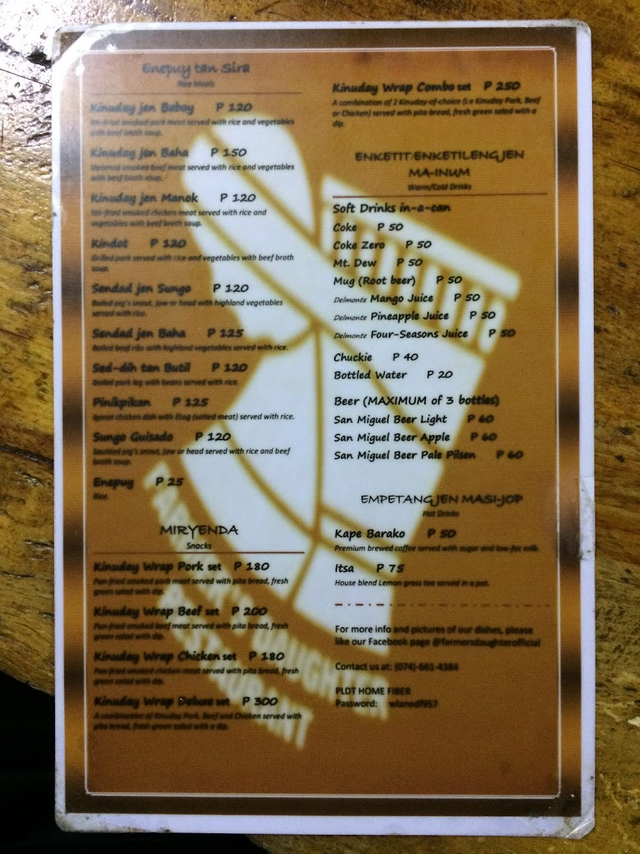 We decided to order the garden salad which costs a 100 php or 1.92 United States Dollar. It had Fresh green letuce with tomato and cucumber and the dressing was a yogurt based/ honey mustard dressing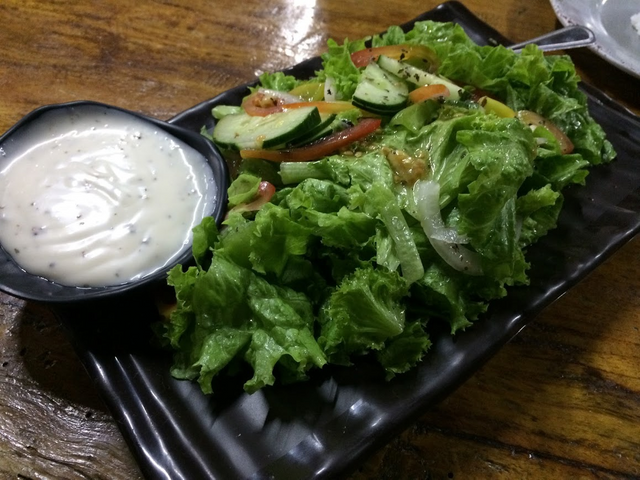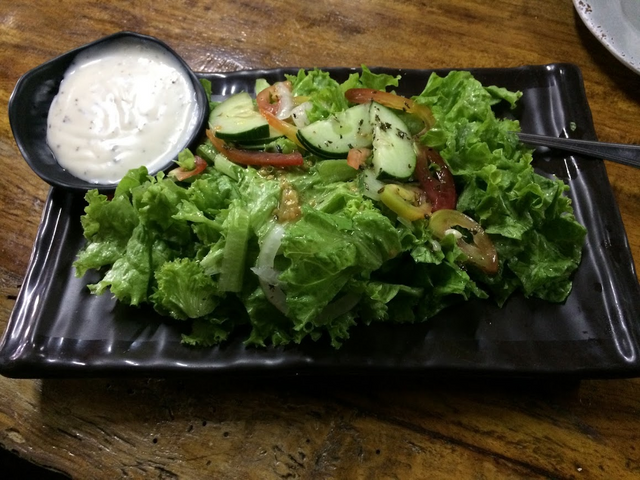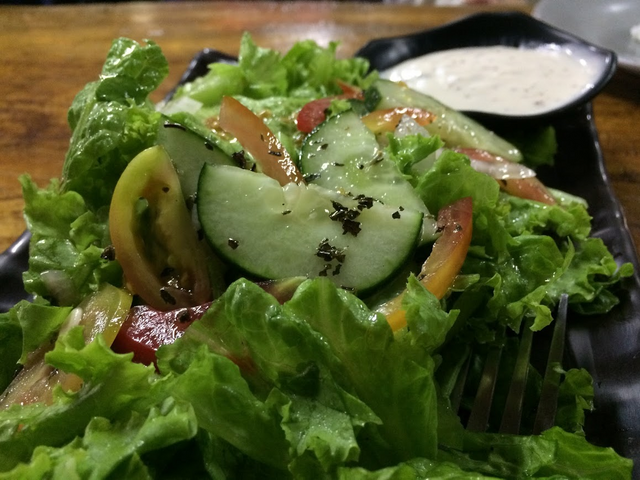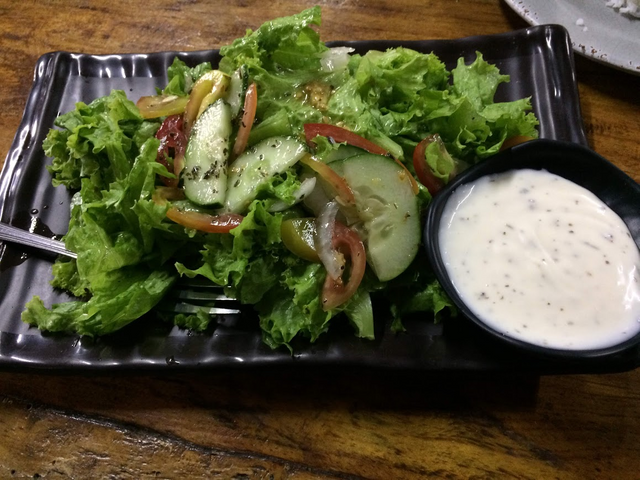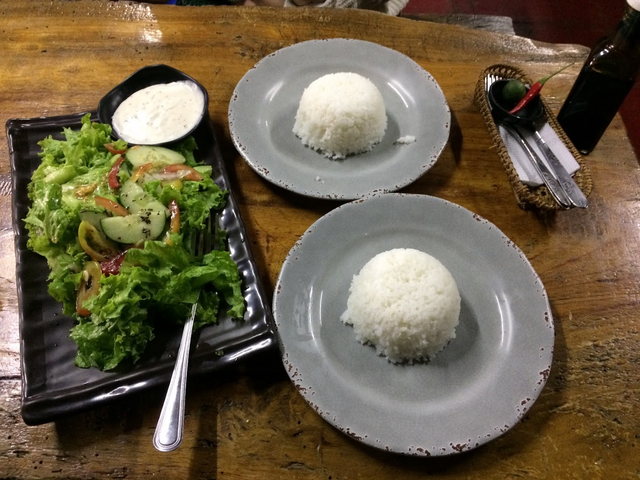 We also ordered the Kinuday jen Baha/ Steamed smoked beef meat this costs 150 Php or 2.87 USD. This was one of my favorites in this place. It just tasted different. I just loved it and what they used to serve it.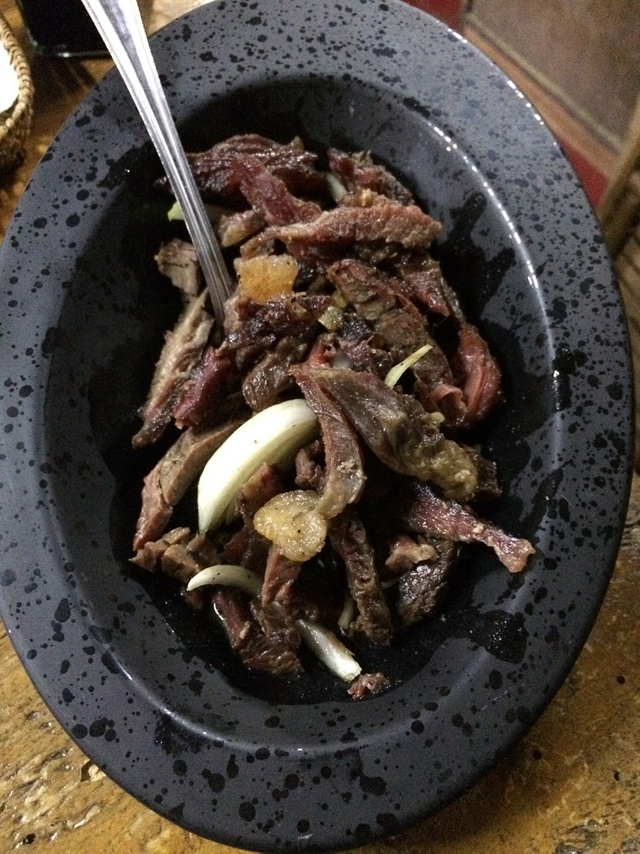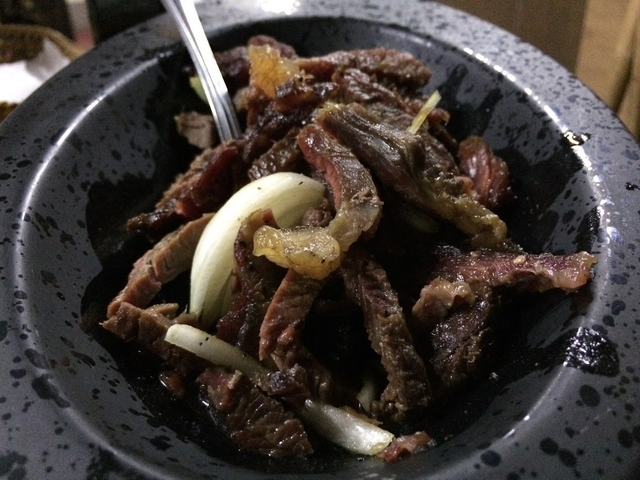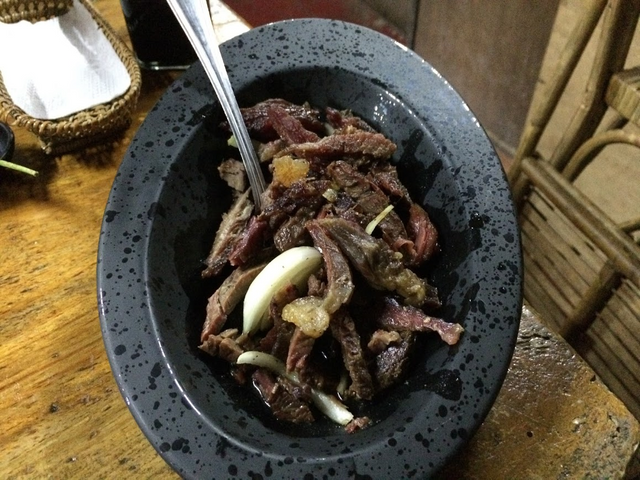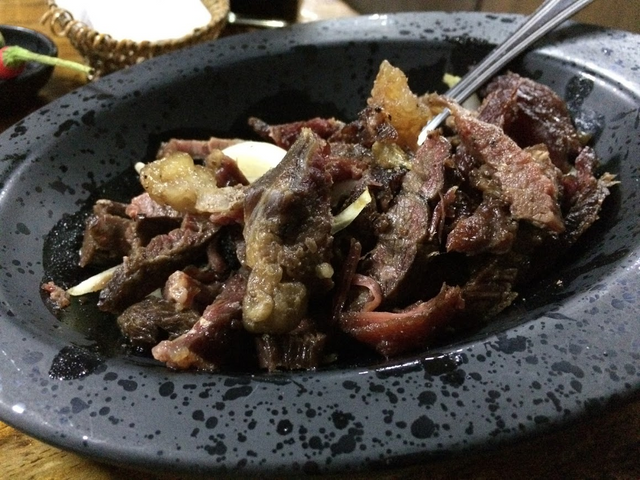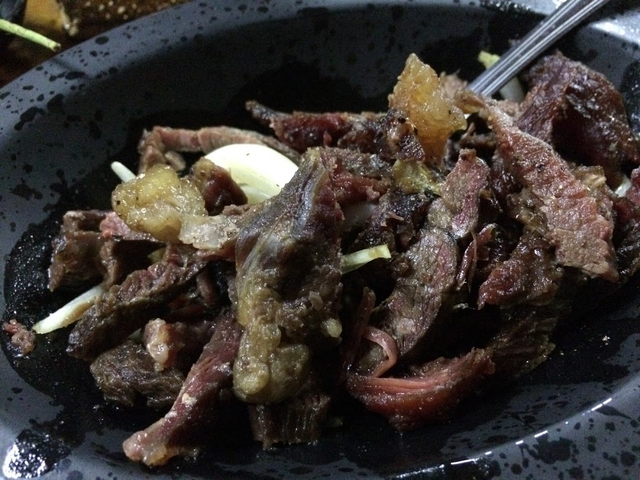 They actually got our order wrong. I remember that we ordered dinakdakan, but I think this wasn't it. It tasted smoky so I presumed that it wwas Kinuday jen Baboy( Stir fried smoked pork meat). Nevertheless, this tasted delicious.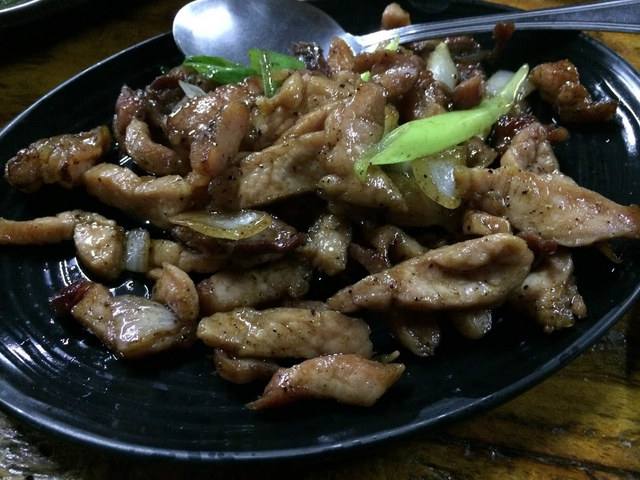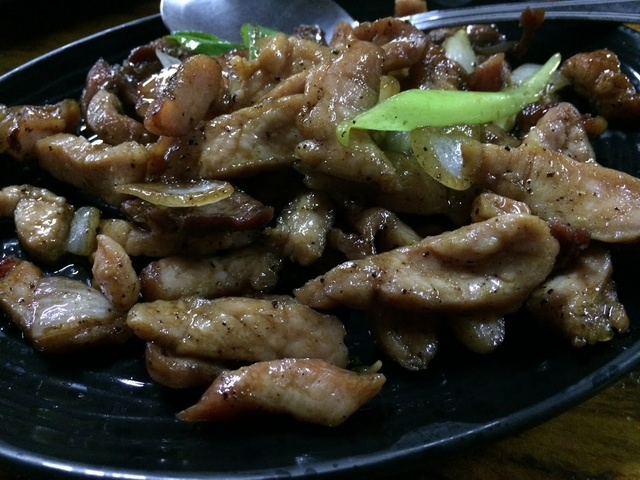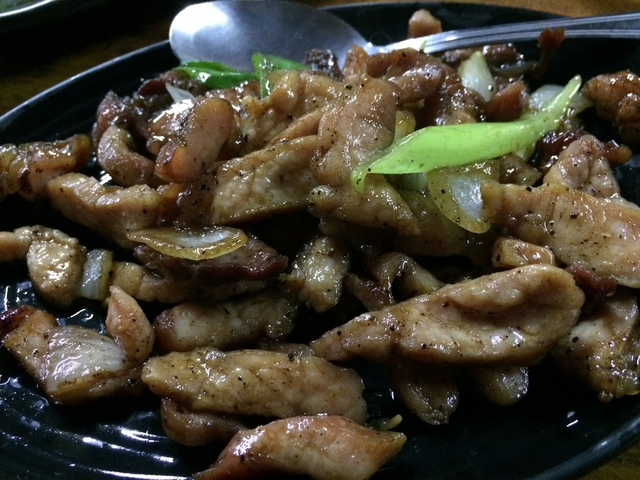 After eating all of that, we decided to order dessert and we ended up ordering our favorite dessert, Blueberry cheesecake. I was wondering why was it so expensive, it even costs more than our meals, it was 170 php or thats around 3.26 USD. As soons as they served it I was shocked on how big it was. This was the biggest serving of cheesecake that I've ever seen in my whole life. I even compared it with my hand. When we took a bite, I was kinda disappointed because I thought that it was too creamy and it lacked cheese. After eating the whole thing I was really full.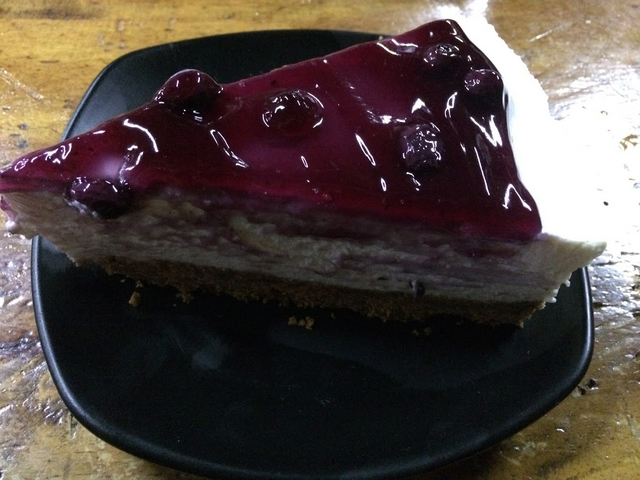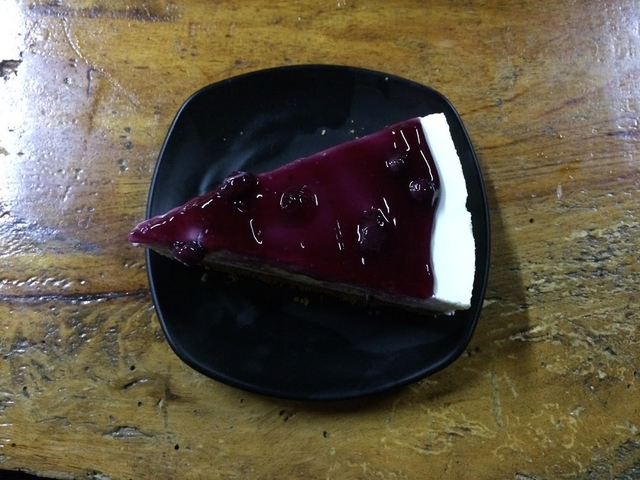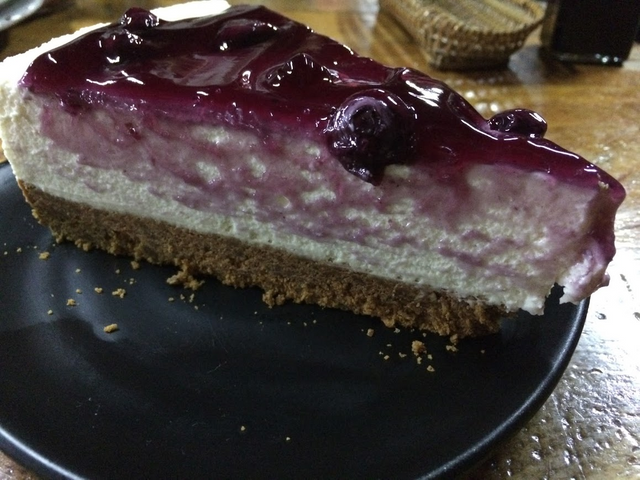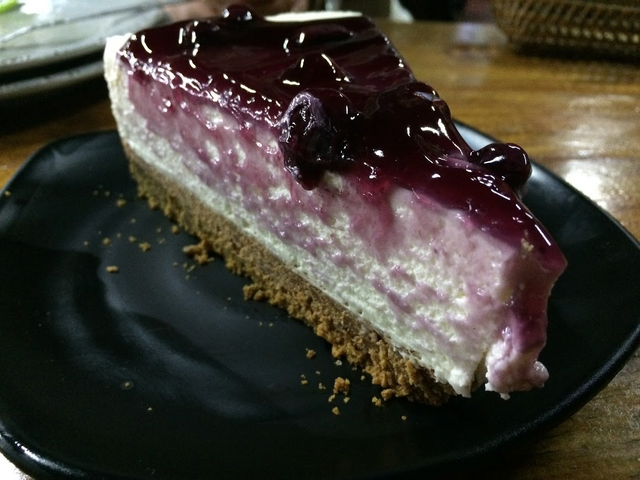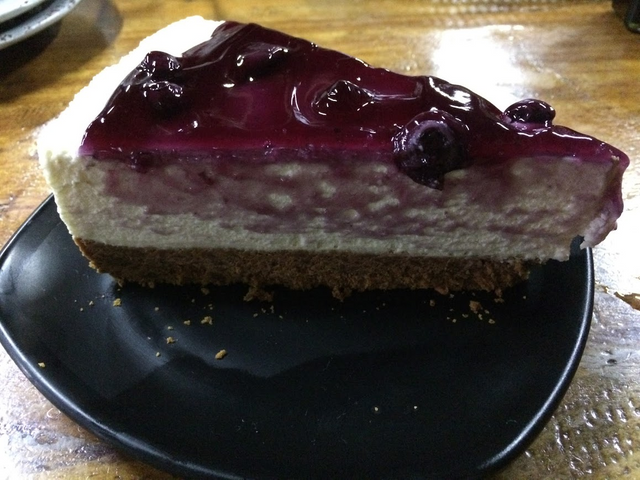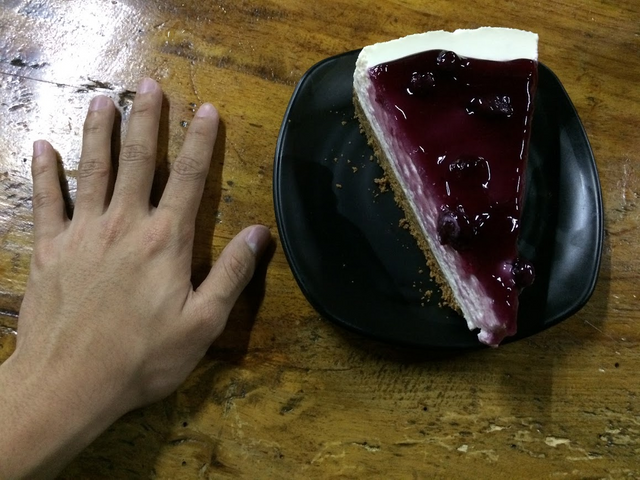 If you want to taste our local cuisine I recommend going to this place. This place just serves a lot of If ever you visit I hope that there won't be too many people eating here which I doubt because it very affordable, they had huge portions and the food was good.
Thanks for reading this and have a great day!

Animation by @zord189



Please also support @thekitchenfairy as a witness by voting her at https://steemit.com/~witnesses and type in "thekitchenfairy" at the first search box.

Please support @surpassinggoogle as a witness by voting him at https://steemit.com/~witnesses and type in "steemgigs" at the first search box.

You can also give him witness voting decisions on your behalf, visit https://steemit.com/~witnesses again and type in "surpassinggoogle" in the second box as a proxy.

I also want to thank @atongis, @jackramsey, @plankton.token @rynow, @otom,@blocktrades ,@jaynie, @bayanihan, @veryspider, @steemxp @steemitbloggers and @dynamicsteemians
for all your support

---
Buy/Trade Cyrptocurrency:
KUCOIN
Binance
BitMex- Leverage Trading
Need something transcribed or want to become a transcriber click on the banner




Link to Discord



Join Plankton token for daily rewards and curation
gif created by @gerber
---
Restaurant Information

Farmer's Daughter



Tam-awan Village, Long Long Benguet Rd, Baguio, 2600 Benguet, Philippines
---
STEEM Food Tours #71 Farmer's Daughter, Benguet Philippines - Tasting Local Cuisine.
This post participated in the Tasteem contest Cheap and Fabulous? Totally possible!