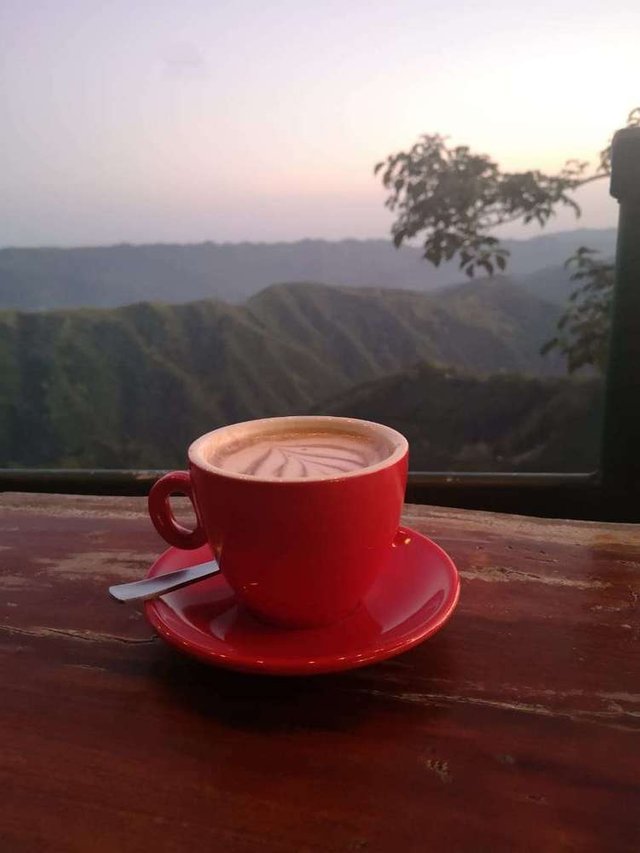 How far and High are you willing to travel for a great cuppa coffee ?
In our case it was 21km up the Hill, and about 4+ kilometers from home, making it a total of almost 26 km, just for coffee and the view, i live for these moments.
Instead of coffee, my friend and i opted for hot chocolate,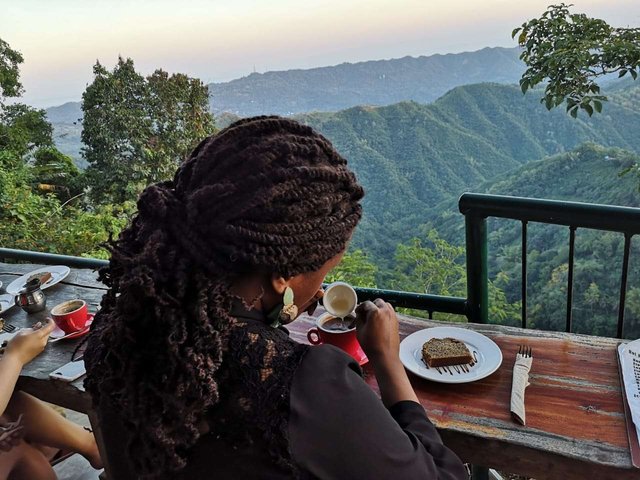 with this spectacular view, we decided to order for a Burger and waffle ice cream because we wanted to keep enjoying the view and their food was pocket friendly.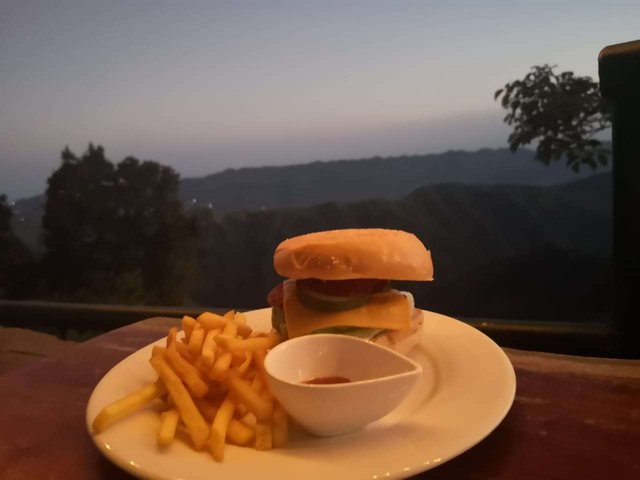 While enjoying the sunset Hue and cool mountain breeze, i could not resist to take more shots. (who would, with this view?)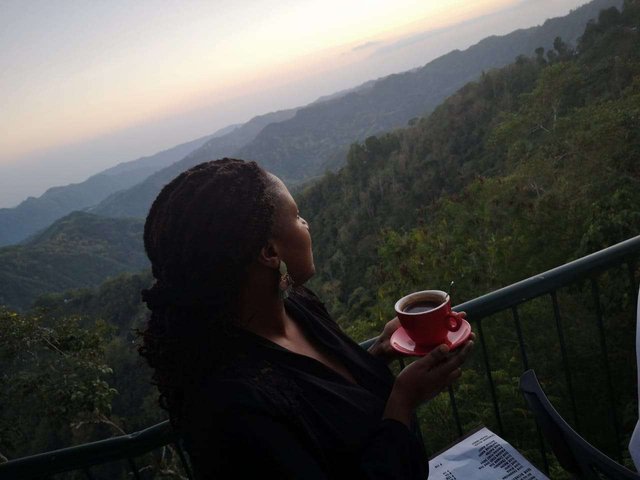 About the Coffee Shop.
It's very small in size. i think maximum of 15 -20 people can fill this space to the brim at one go.
Every body kind of targets the place with the spectactular view, so its kind of a luck thing to get the spot, and the worst days to go there, yep! You guessed it, the weekends and i bet the holidays too.
we went there on a weekend around 4pm, just in time for the sunset, it was very full and we were kind of lucky to get a spot as the couple that was there were just leaving when we arrived.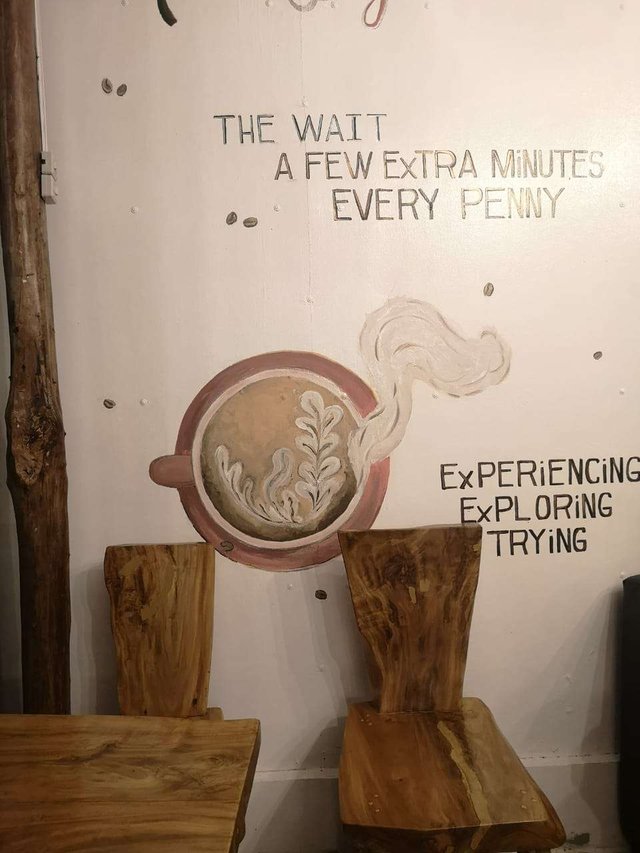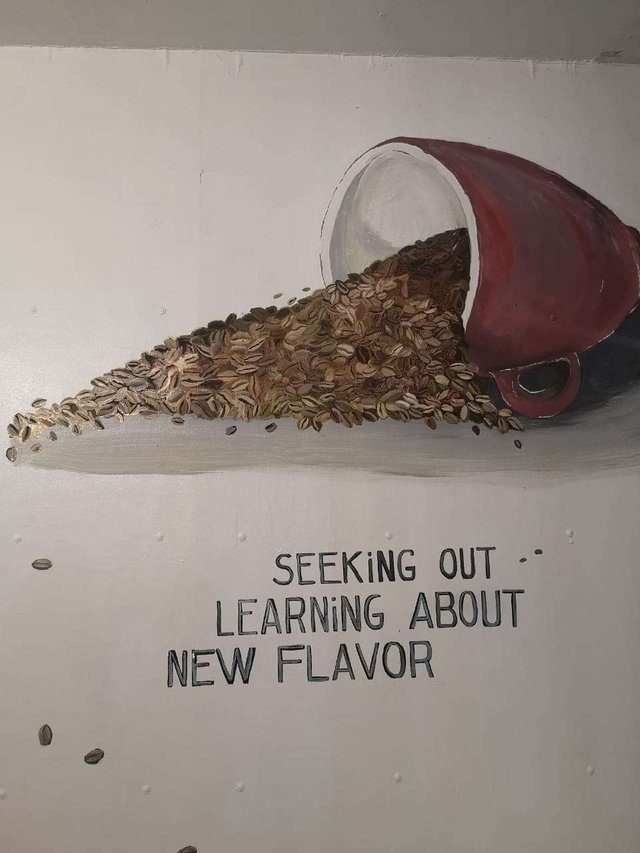 **How to get to 21km coffee from Cebu City **
If you have personal means of transport, then the coffee shop is exactly 21km from Jcentre to Balamban take off point.
if you don't have, you can choose to Get a motorbike from jcentre or a Vhire from Ayala heading to Balamban for only p120, we opted for the Vhire option, and because our driver didn't know where the coffee shop was, we were on the look out for the signboard and hailed for a stop when we saw it, its on the left side.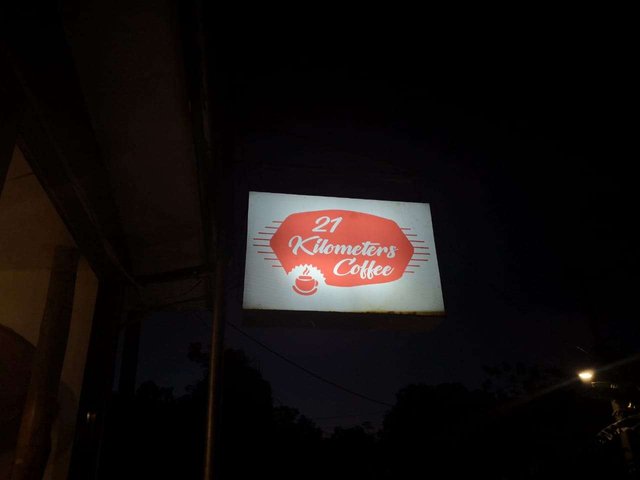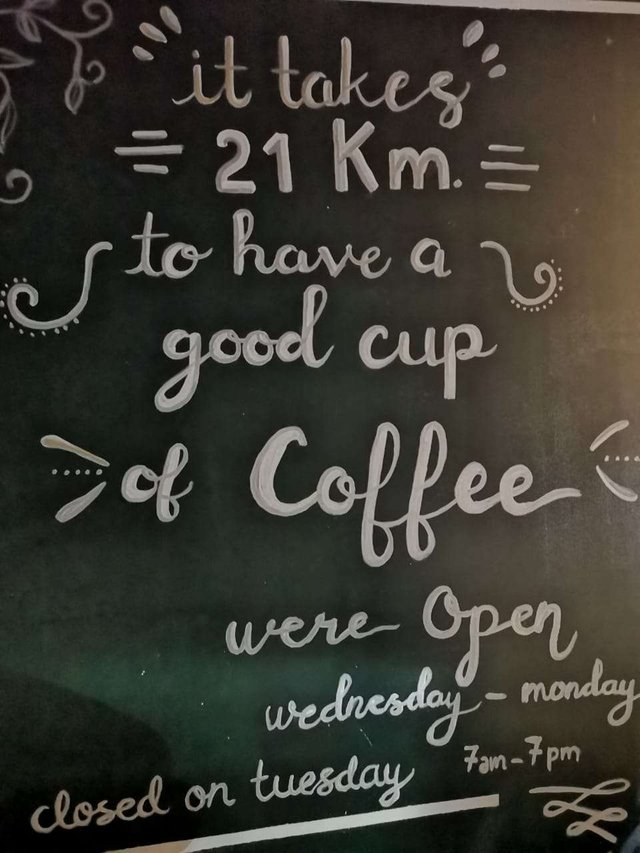 If you have no private means of transport, its good to leave before it gets dark . There's also no guarantee you will get a Vhire coming from Balamban that's not full already, also there's no guarantee of getting a motor bike as there's none just waiting around, unless you hire one.
We left when it was dark already, we waited a while, but got lucky and hitched a ride with a young couple, that was a super save!
Here's the current menu and prices.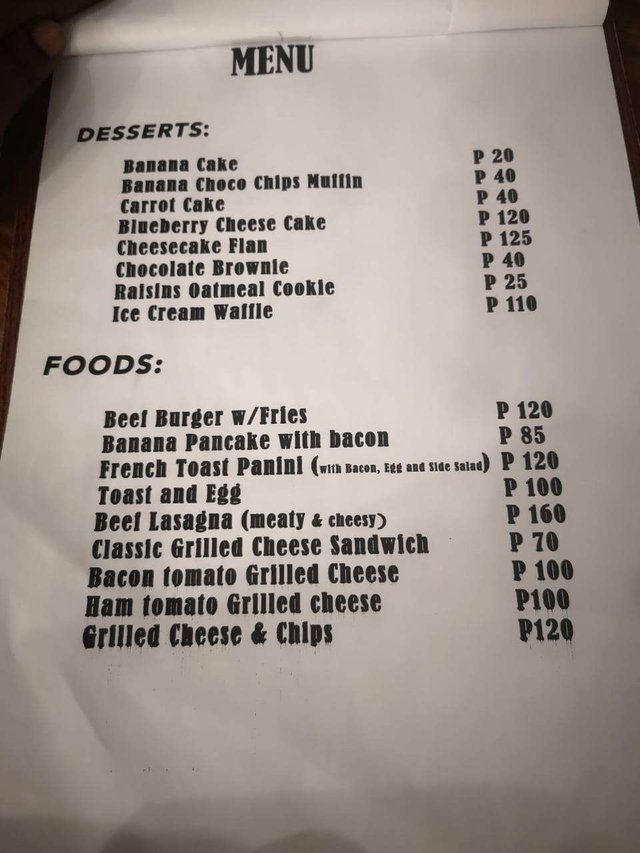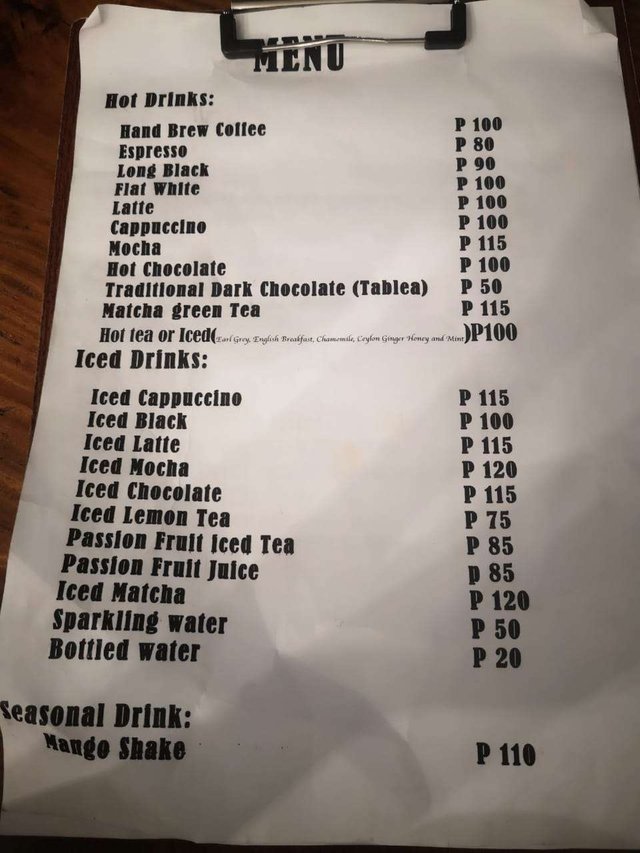 You can see that the menu is very affordable, and for the long journey uphill, this and the blissful view makes it all worth it.
_cheers to the simple pleasures of life _
Thanks for tuning in, see you next time.
---
Restaurant Information

21 Kilometers Coffee



Cantipla 1, Tabunan, Cebu City, Cebu Transcentral Hwy, Cebu City, 6000 Cebu, Philippines
---
We Travelled 21km up hill for a good Cup of Hot Chocolate
This post participated in the Tasteem contest
Beverages with friends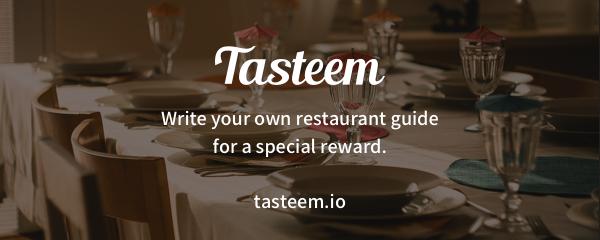 </center