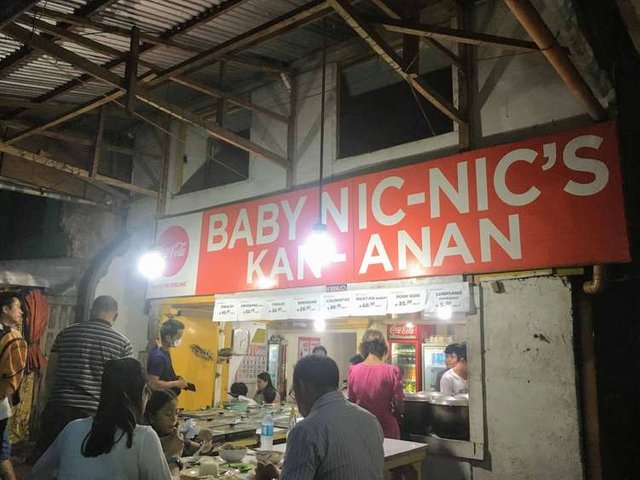 If you are to write about local dishes, it makes more sense that you go totally all local, right? affordable, no fanciness, high stadards aside and indulge and enjoy food the way the locals do, and in my expereince, this is how you will find the best eats.
Theres a favorite of mine whenever i am in the Cebu doc area of cebu city. A friend of mine invited me here once, about 2 years ago and i have frequented this place several times there after.
unlike many small food establishments that i have encontered, Baby Nic nics is a favorite because their food looks clean, it is fresh and many times within the day, you can get lucky to have it served hot, did i mention yummy? Yesss, very delactable.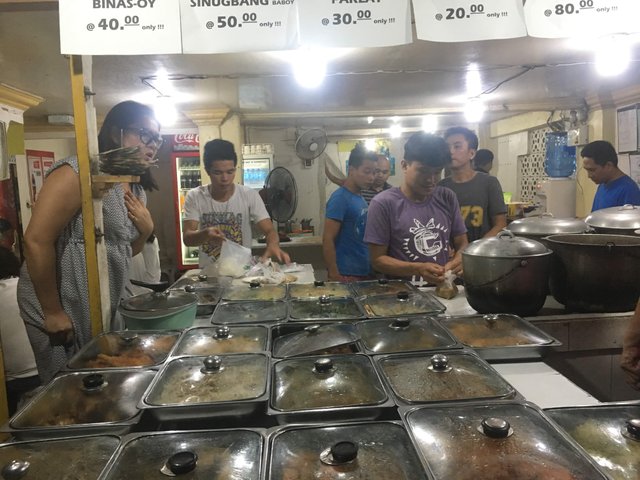 when you get here, all the food is dispayed in wide range varieties, you can take your time opening up the pots for what will tickle your fancy, all are local filipino foods, and soups,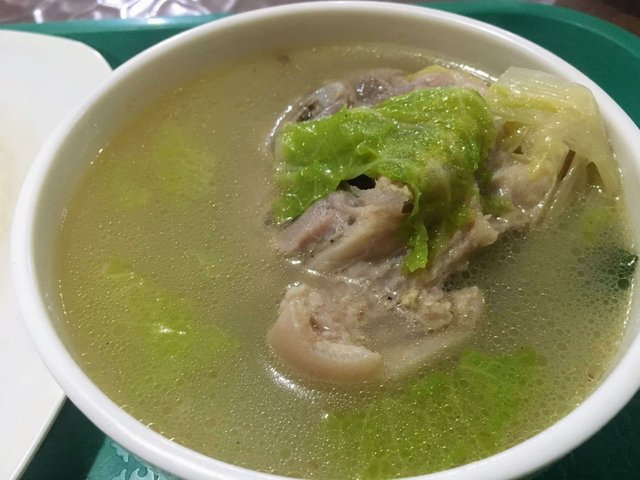 wasn't in the mood to eat heavy, thus i decided to settle for rgis soup.
i know it looks plain , but it tasted nothing like it It was warm and very fulfilling. me being my self, i tossed in couple of chillies and added a little bit of lime and it was perfect for my taste buds. I did metiione in my previous posts that Filipinos have the yummist soups and that big chunck of pork was worth grabbing in with bare hands and devouring all the meat i could find, an exciting thing about eatin bones is the struggle to get through to the hidden flesh inside the bones and when u fiallly get to them, oh it feels so rewarding and worth it, even if its just a small tiny bite.
i learn the style of eating rice with soup from here so it was just natural for me to order a cup of rice otherwise having it just the way it is would have been okay for me too. infact people at home enjoy soup just like that, maybe with a chapati.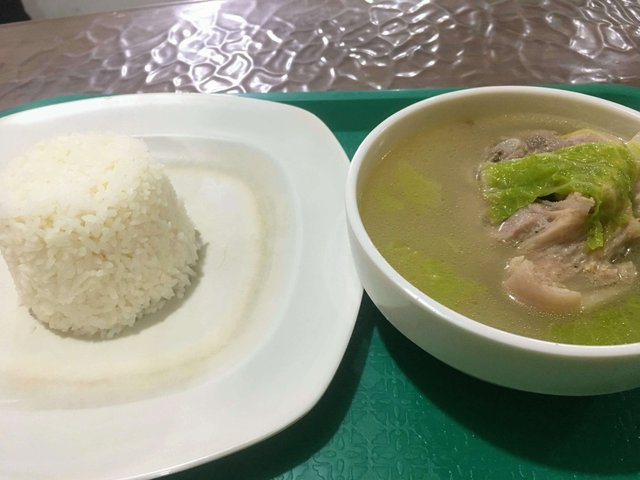 what a way to have a simple but fulfilling meal, all in under p100 or $2.
One thing to note again about this carenderia Unlike many is that its onnly men serving..
The only woman you will see there is at the cashier and its either the mother or the daughter, but many times the dad also takes over the cashier, its a family owned business.
I like this place and i'd go back there over and over again. Love their food.
its one of the restaurants near the Cebu Doc university Hospital and its always full of people, of all walks of life, sometimes you can find fancy cars parked outside the little carenderia.
I wonder why the name Baby Nic nics though, maybe i will ask the next time i am there.
---
Restaurant Information

Baby Nic - Nics



Looc Norte Brgy. Kamputhaw, Cebu City, Asturias, Cebu, Philippines
---
Dine and eat Local
This post participated in the Tasteem contest Local Dishes