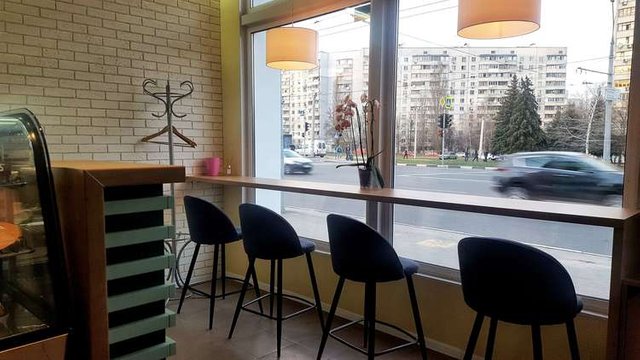 Hello everyone


Today , I am going to write about one of my favorite coffee shop in Kharkov, Ukraine named "Vanilla Sky Coffee" (Vanilla sky coffee, кофейня). You can find details here. Recently I have visited this coffee shop and it is pretty much near from my apartment.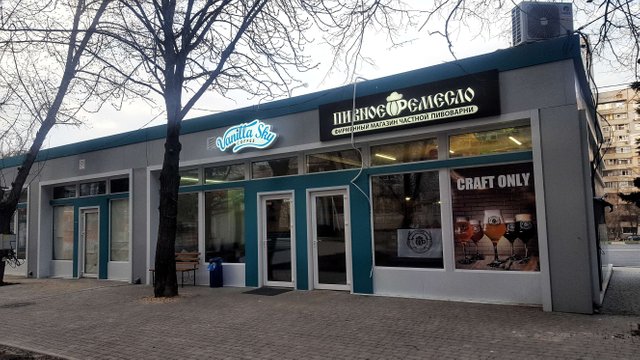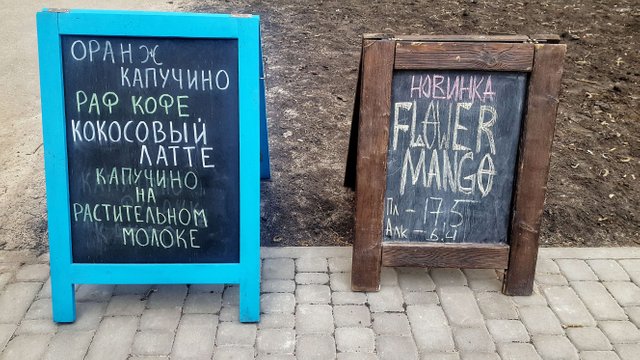 Outside of the coffee shop, they write menu on blackboard and placed like this. Well, in spring time, I have noticed most of the coffee-shops, bars use these kind of menu boards to attract their customers.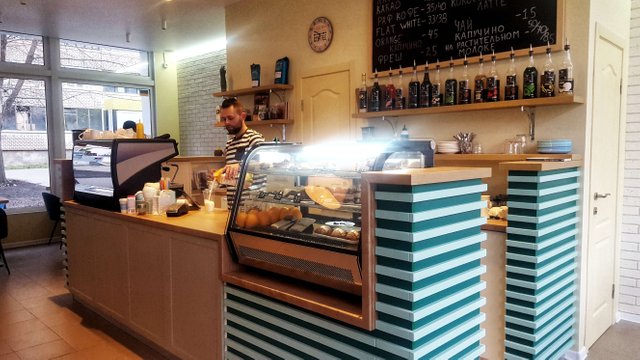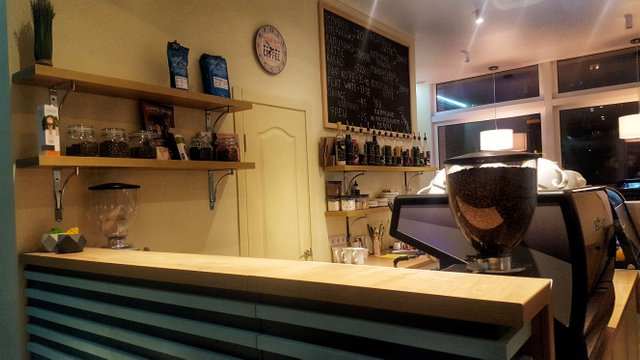 Interior of overall coffee-shop based on sky blue and base color. I guess because of the name of sky, their interior concept is like this choosing blue color. Very clean, well decorated interior with proper sitting arrangements.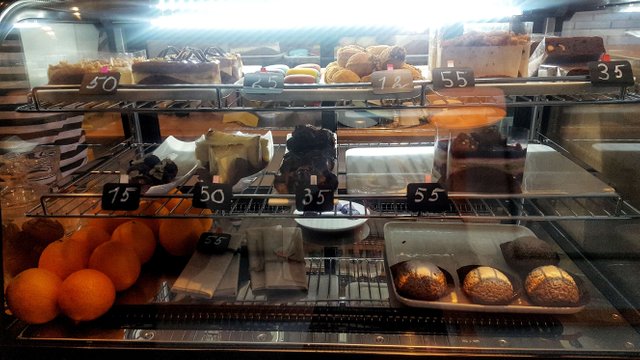 They have different types of desserts and collection of beverages. I saw some different flavours coffee written on menu board which I never tasted before but soon I am gonna taste them all. Also you can order custom type coffee however you like to take. They also have chocolate cake, cheese cakes, pie, caramel cakes , brownies and many more.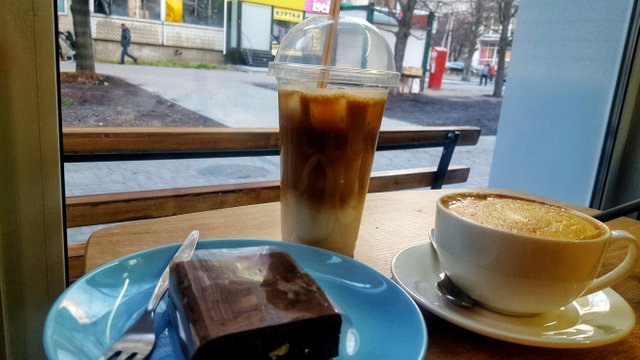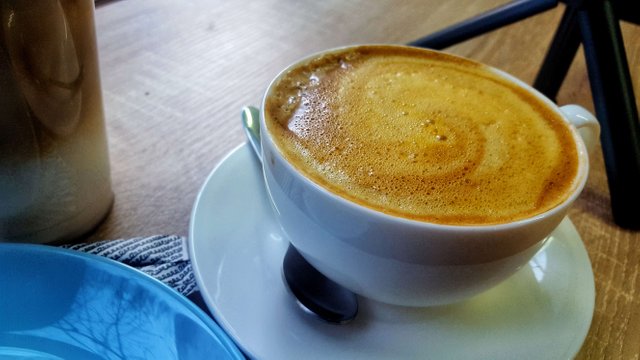 I went to the coffee shop with one of my friend. We both ordered cold and hot drinks. I have ordered iced latte as always with caramel and he ordered coffee with orange flavour.. I never tasted of heard of it so I decided to taste it. Well, to be honest if you are black coffee consumer, you will love it but as I am sweet-tooth , I prefer caramel or lots of sugar into it but it was really fresh flavor. My friend didn't take sugar/caramel so it was hard for me to taste his coffee.
But he enjoyed his coffee a lot................................





I also took brownie with my iced latte , so it was overall good coffee hours. I really like the environment as well as beverages...
Oh, I almost forgot to tell you, they also have huge tea collection.. But my only complain is, I wish they had some cold juice and macaroons collection also. It would be great if they add those into their menu...Summer is coming so let's see what type of new drinks they will offer into near future....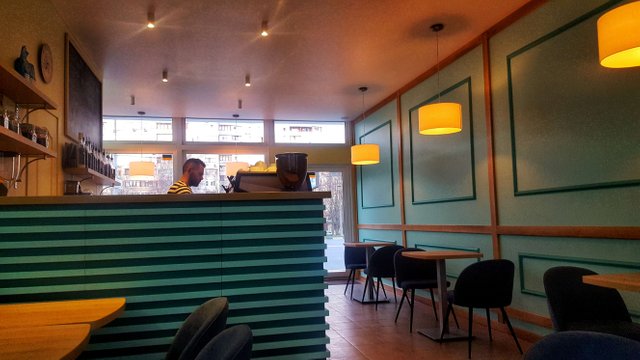 Price is cheap so if you live in kharkov, you can visit this coffee-shop with your friends...
---
I am @priyanarc..... An architect, a dreamer and a passionate writer who loves to write about life.I try to present my own perspective and experiences. Please leave your feedback and criticism because it's the only way i can know and reach your mind and thought easily...

Thank you so much....Thanks to @bdcommunity for always supporting me. Also i am thankful towards @welcomewagon for giving me the opportunity to develop myself and for generous support from all members...thank you @nathanmars for enormous support. Thank you @onelovedtube ...
You can find me on Twitter
After all I believe in community power , interaction , connection and engagement....

Ready to do some activities??? Join @actifit


---
Restaurant Information

Vanilla sky coffee



Lyudviha Svobody Ave, 37, Kharkiv, Kharkivs'ka oblast, Ukraine, 61000
---
A perfect place for spending time with friends..
This post participated in the Tasteem contest Beverages with friends