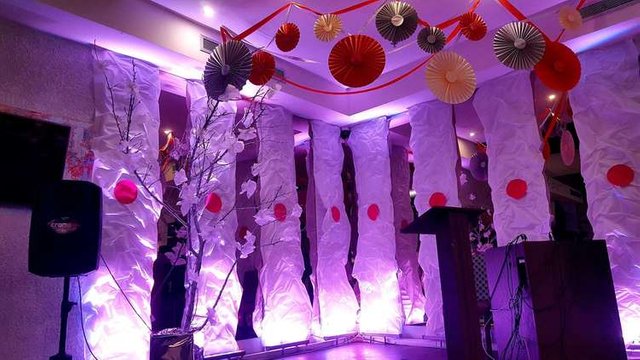 Hey everyone...
After long time I am going to write another food review. Recently I don't have time to go to different types of restaurants so no food review. But few days back I went to a restaurant called Vilka Food court , well I feel like it's food court with restaurant quality environment. So let's talk about it...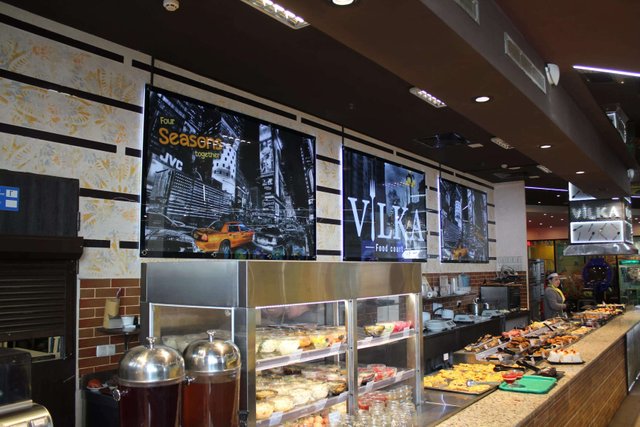 source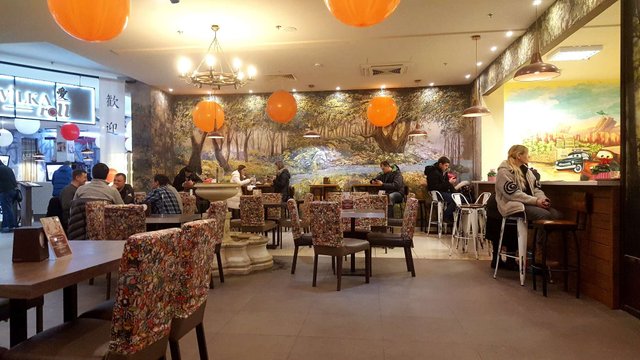 Environment :
Well, it's a big food court, I feel like that. Entire interior divided by 5 zones, general, coffee lounge, korean , dessert and bar and combining these 5 zones is called Vilka Food Court, I think You can imagine how big the entire space is. Now how can you define the zones??
First each zone has their own identity , interior is different. Furniture layout, color combination, lighting everything is different , infact coffee lounge , bar and sushi zone is entirely separated and payment system , order system is also different.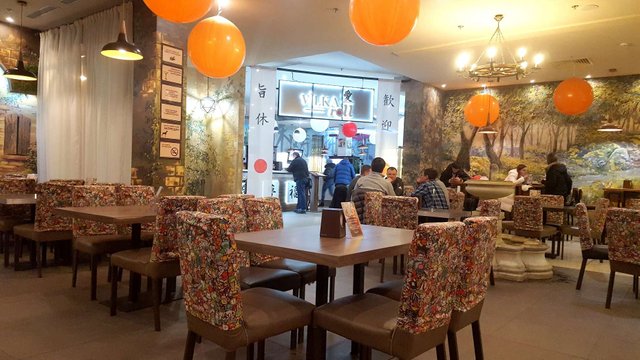 Ceiling design , wallpapers are also different plus also creative. Overall environment is playful, joy kind of festive environment and perfect place for kids.. Why?? Let me tell you....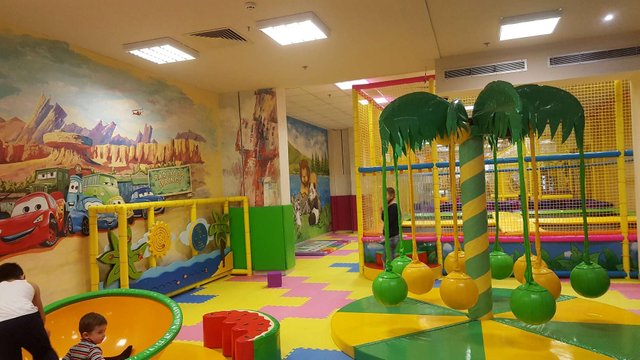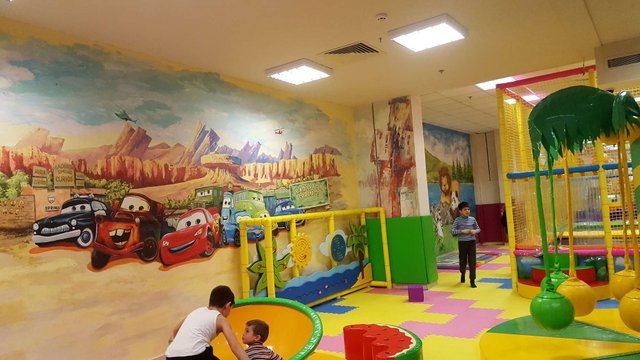 Most interesting place for kids.. As you can see it's so colorful and perfect place for kids. They can enjoy there time here, make new friends and also there is a show arrangement for kids. Music show, doll show so that they can enjoy their time with other kids. But most chaotic place of this food court so far.. Hahaha...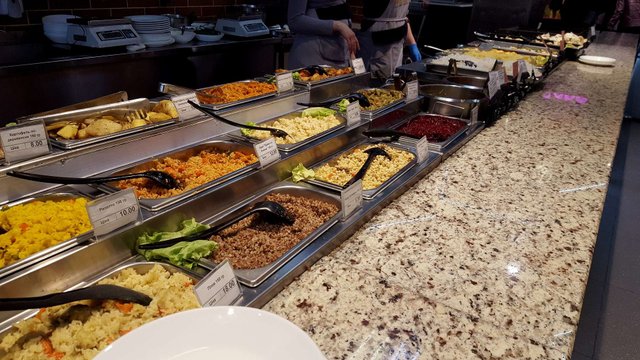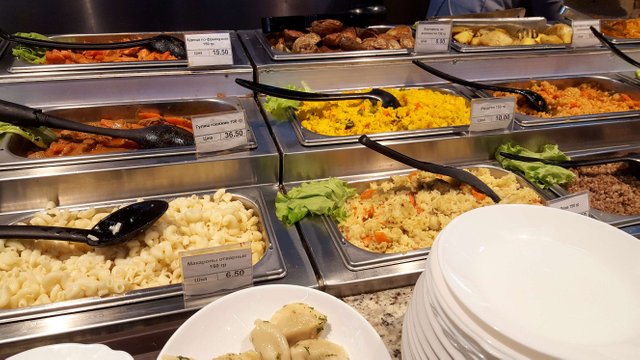 Service :
This food court is self-service infact buffet system. You choose food and amount of food you are taking , then waiter will measure your food and will give you a token. Then you will go to cashier point with that token and pay bills. Different type of service for me to be honest...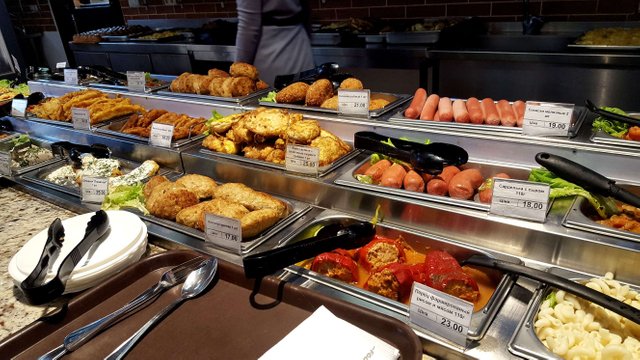 You can see there are various kinds of foods, mostly Ukrainian food... Maximum food I don't know the proper name but you can find you desire variety of food there. Also if you want to taste Ukrainian food , this is the place...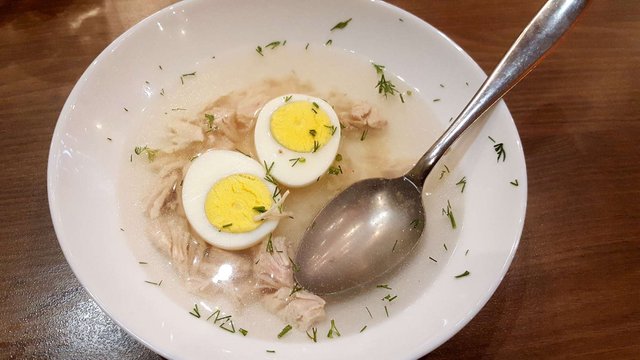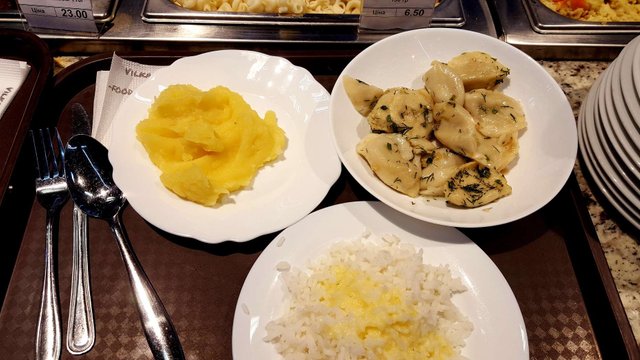 Food :
As you can see , I have taken clear chicken soup with eaggs. I love clear chicken soup...Also I have took chicken dumplings which are so delicious... Some rice and mash potatos.. I also forgot to capture other food pictures... Poor me...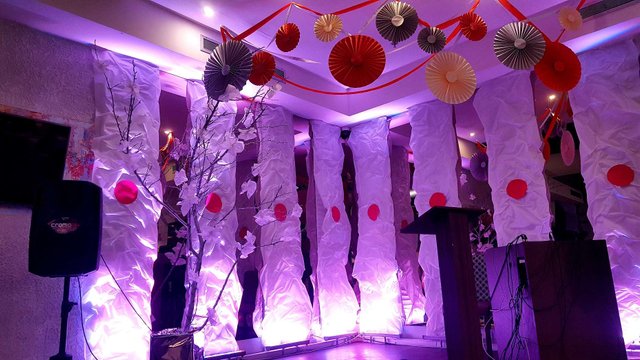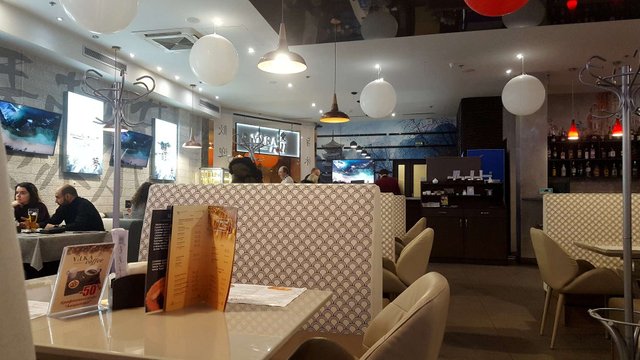 Vilka Roll :
This is sushi area where you can find different types of sushi , ramen and drinks.. I didn't taste their food so I have no idea about this zone....But interior looks quiet amazing and inviting...
Overall my experience was good, food was good and cheap also.. Just you need to select proper food for yourself otherwise may be you won't taste good food.... I love overall environment and good place to visit with family and frinds...
---
I am @priyanarc..... An architect, a dreamer and a passionate writer who loves to write about life.I try to present my own perspective and experiences. Please leave your feedback and criticism because it's the only way i can know and reach your mind and thought easily...


Thank you so much....Thanks to @bdcommunity for always supporting me. Also i am thankful towards @welcomewagon for giving me the opportunity to develop myself and for generous support from all members...thank you @nathanmars for enormous support. Thank you @onelovedtube , @DIYTube and @helpie ...


Also wanna Thank @singhcapital for support and contribution. He is contributing a lot for steem blockchain and supporting lots of steemians. He is here with a massive project and spreading words about crypto among people. If you want to be part of his journey , all you have to do follow @Thejohalfiles .
You can find me on Twitter
After all I believe in community power , interaction , connection and engagement....
---
Restaurant Information

Vilka Food court



Poltavskyi Shliakh St, 140, Kharkiv, Kharkivs'ka oblast, Ukraine, 61000
---
Exploring new food || Vilka
This post participated in the Tasteem contest Your weekly choice