Absolute Barbecue - The Barbecue on yor table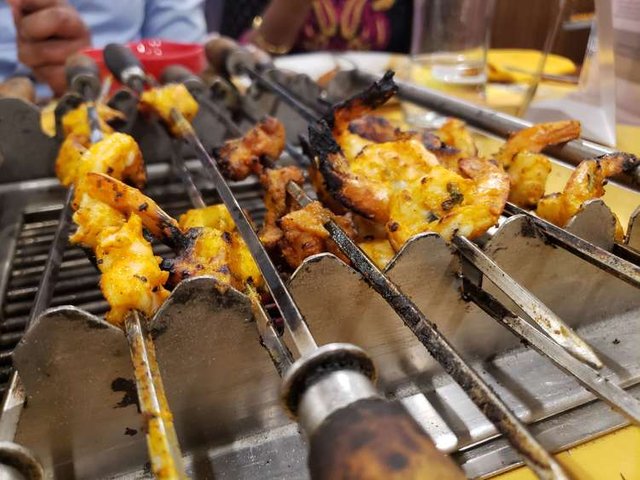 Absolute Barbecue- The Barbecue on yor table
Absolute Barbecue is a new restaurant concept which imitates Barbecue Nation.
The favorite and most loved point is the barbecue is on you table right infront of you.
All you have to do is walk in to the restaurant and wait for seats to be assigned.
Once the seats are assigned, the restaurant staff will walk up to your table and ask the preferred grill meat and vegetables.
The famous choices here for grill is a variety of Fish and Shrimp. Followed by Chicken with different spices of marination. Our table was filled with Shrimp and fish and little chicken.
The hot owen on your table keeps grilling whatever you leave on it. so the meat you eat is always hot and fresh.
Here are some from our table.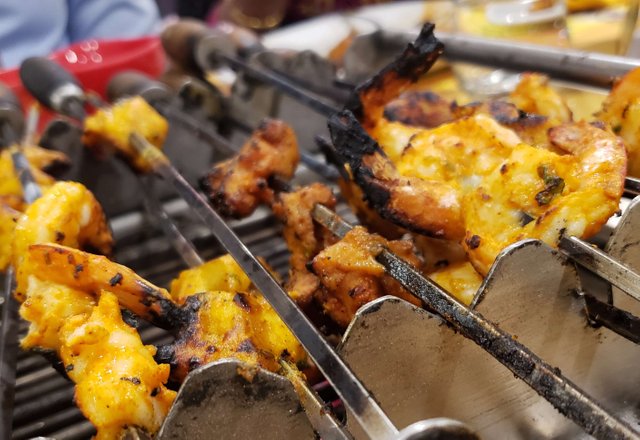 picture 2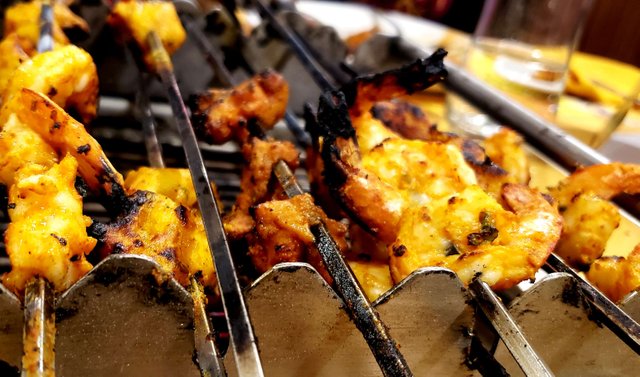 picture 3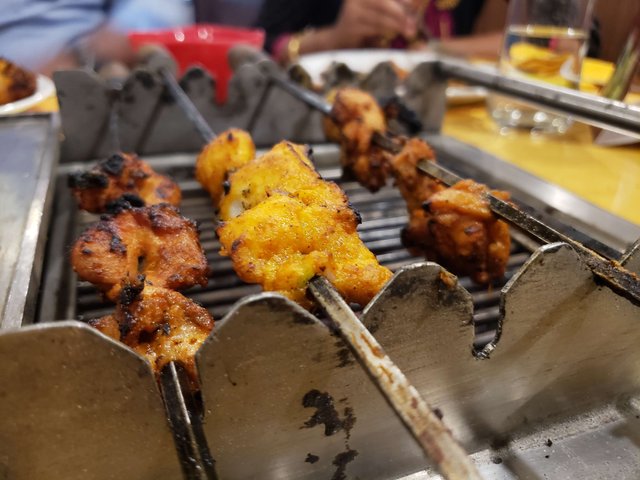 picture 4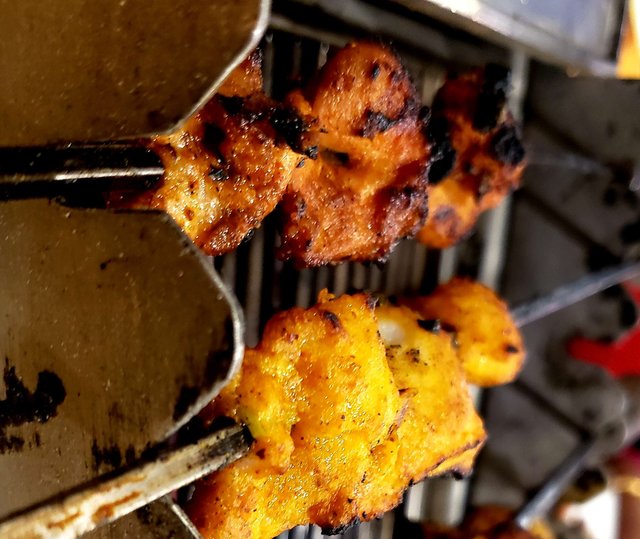 picture 5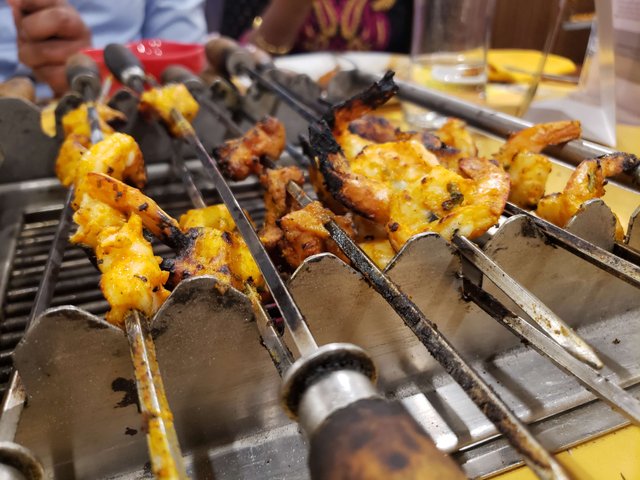 It's all about Shrimp, Fish and Chicken.
apart from the grilled meat on table, the restaurant staff comes with Veggies for grill. they ll have mashroom pineapple and paneer(an indian Cheese)
Every 5 min the staff brings all the grill bars to your table and your choices will be served.
Apart from these regulars, they also come with Mutton(Goat) kheema.
and they also have a buffet for regular items than barbecue.
here are some photographys I captured from restaurant.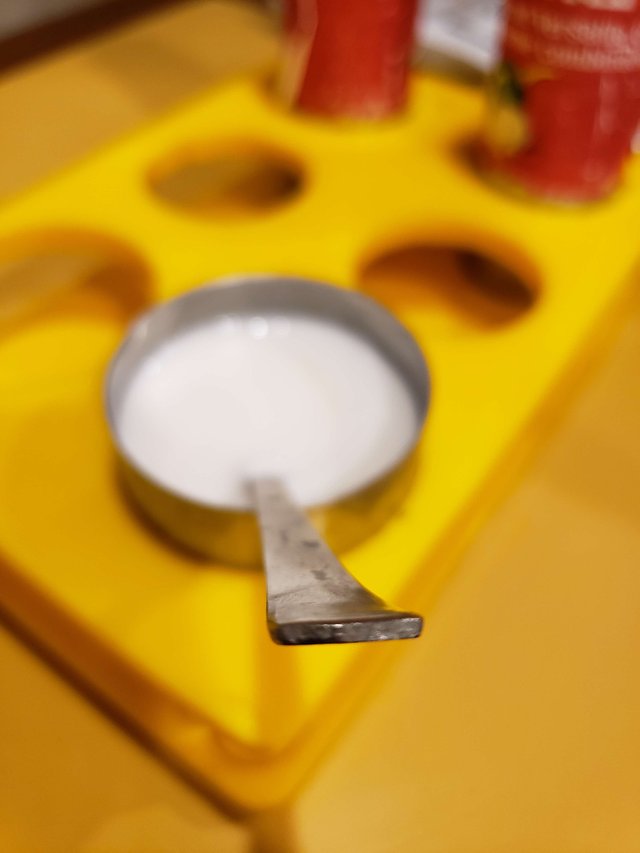 sauce on table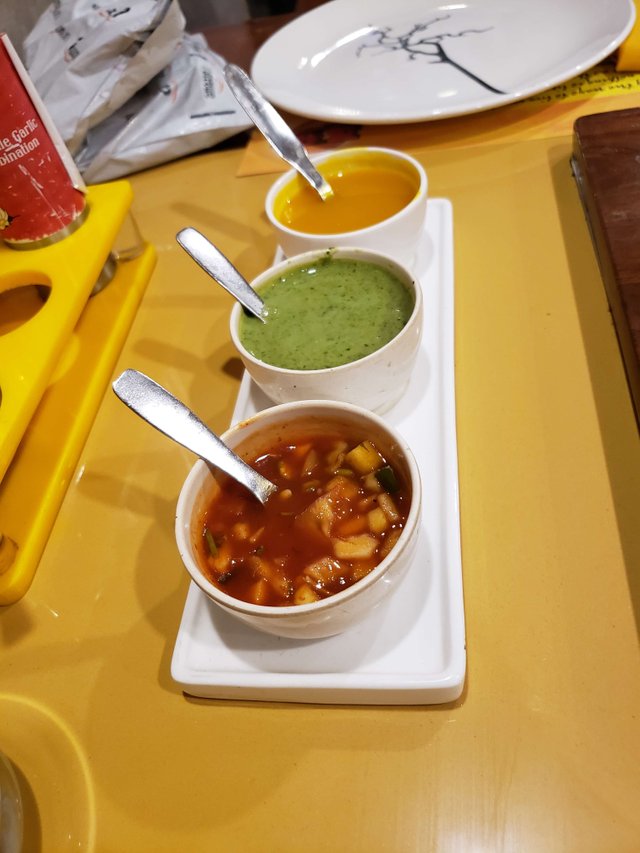 the artistic plates
Some servings on plate from buffet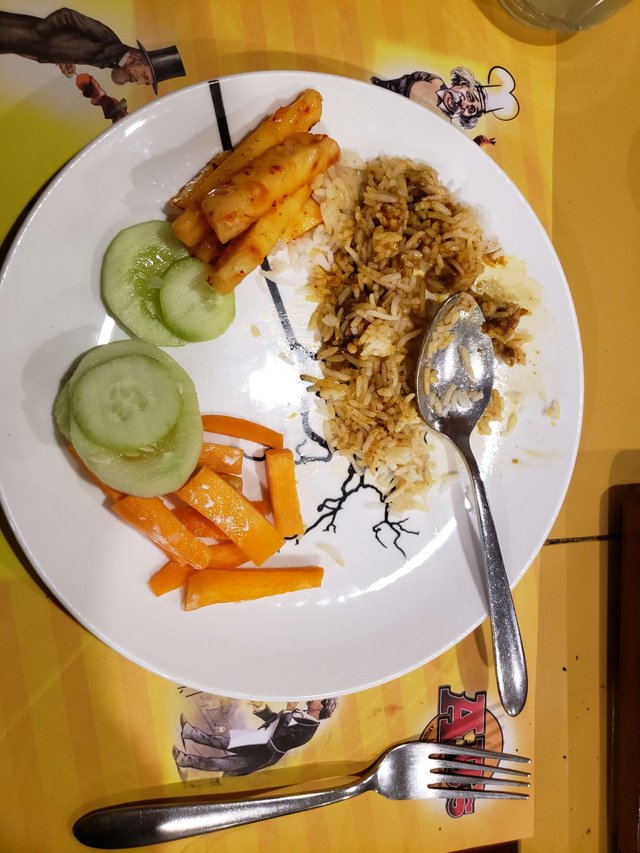 Its indian in style.
the counters
picture 1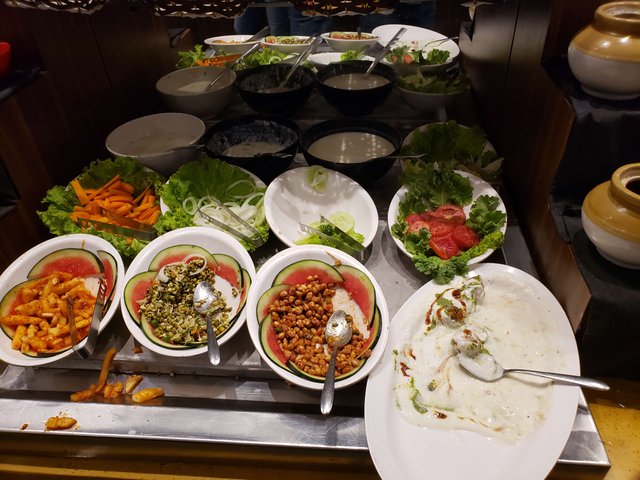 picture 2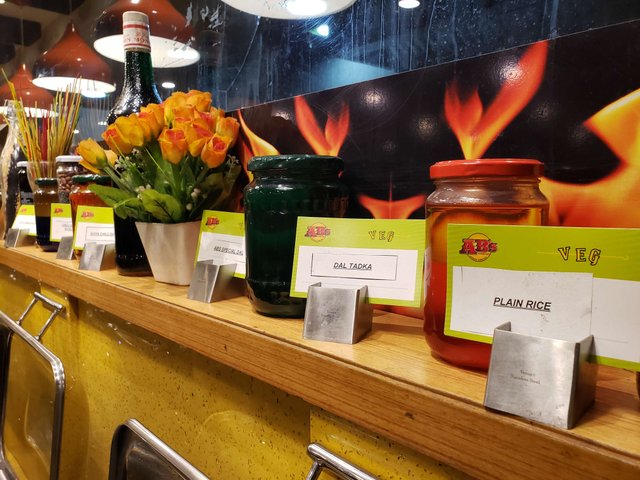 picture 3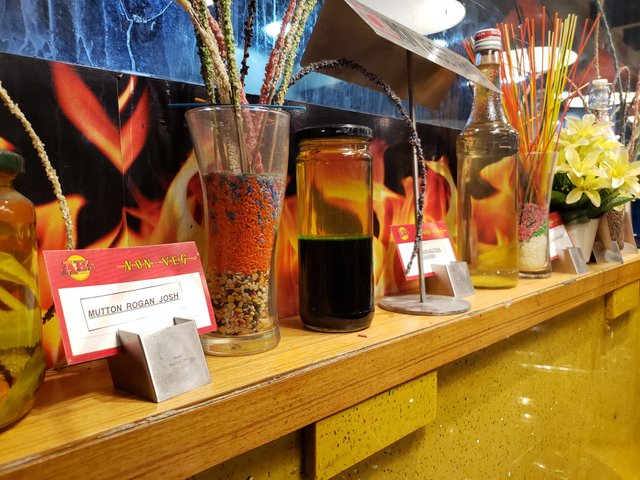 picture 4
fruit bowl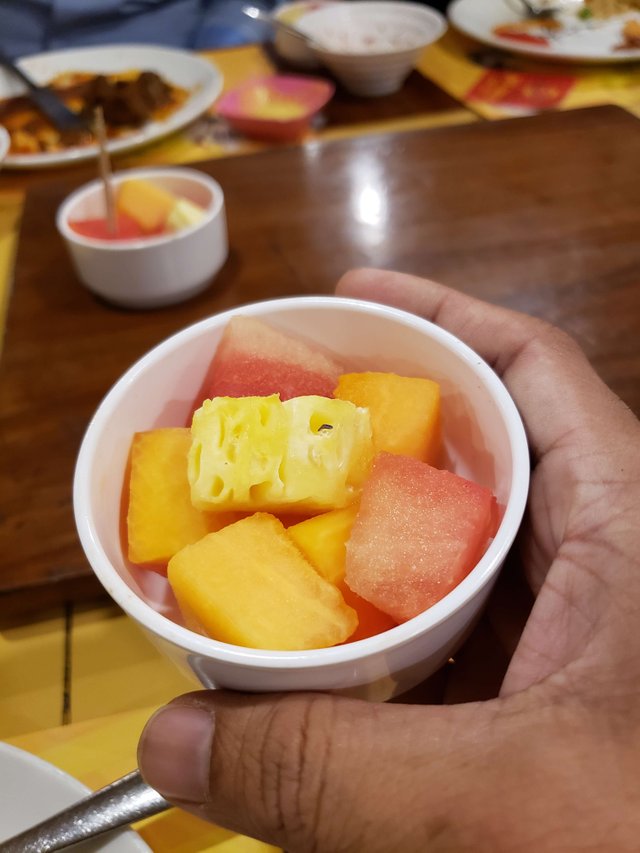 the entrance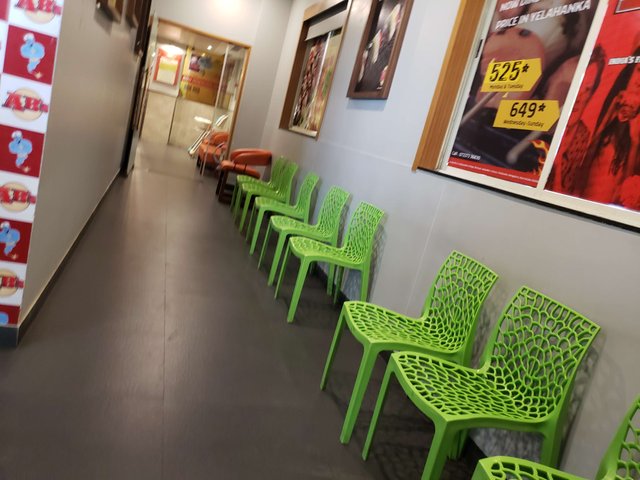 The table before we were served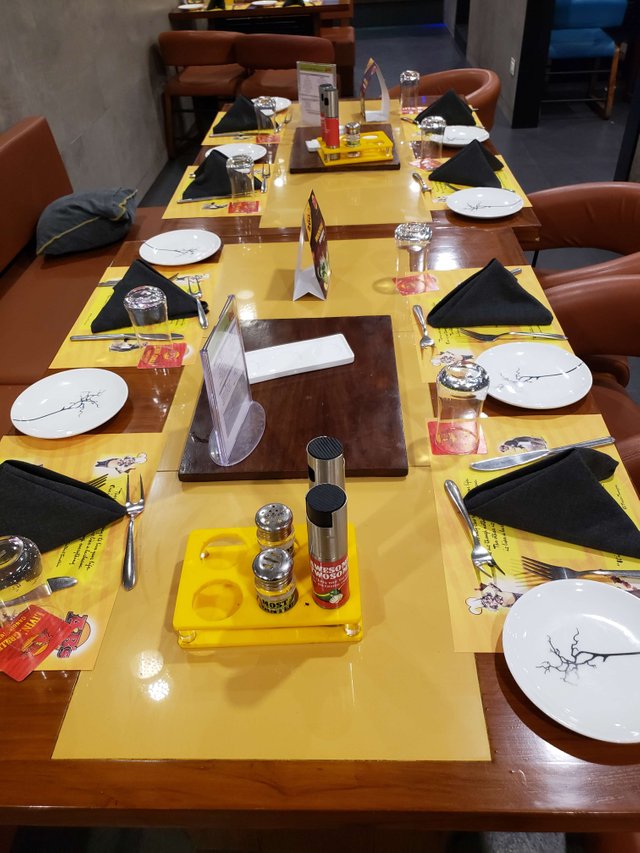 Enjoyed our day with the Barbecues and the buffet dishes.
The shrimps were the top picks for me.
Have a great
---
Restaurant Information

Absolute Barbecue



Survey No.32, Allalasandra Village, Bb Road, Ambedkar Colony, Yelahanka, Bengaluru, Karnataka 560064, India
---
Absolute Barbecue - The Barbecue on yor table
This post participated in the Tasteem contest BBQ & Burgers