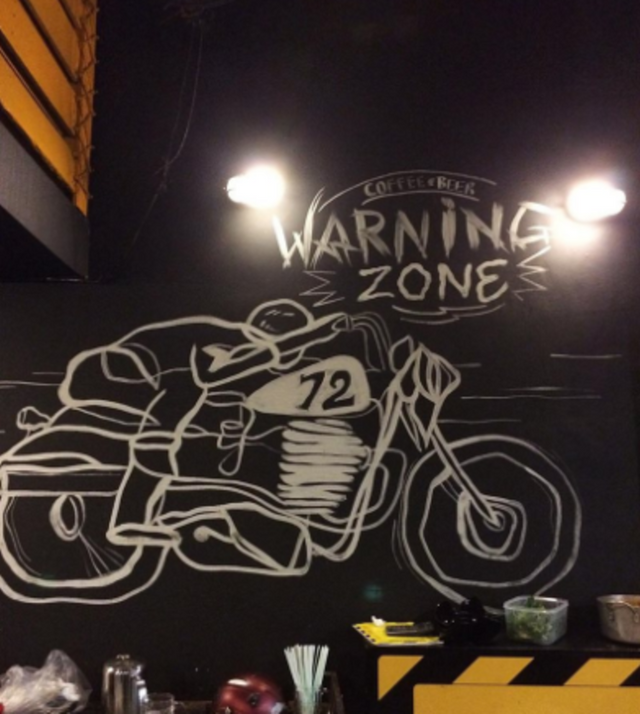 Personally, Saigon is best destination for who enjoys parties.
Wanna go get a beer?
Head to the WARNING ZONE - 72 Ly Tu Trong, District 1, HCMC
To me, I don't think that is a good place to take lot of selfie and food shots (so most of the photos are belonged to my friends and store's website). Normally, I and my gays eat something before we head to some pubs (I do not go with them very frequent - I'm a good girl :)))) But Warning Zone is a great place for food and drinks as well.
Address
There are 2 stores that you can go to.
72 Ly Tu Trong, District 1, HCMC
40-42 Hai Ba Trung, District 1, HCMC
Design ✪✪✪
Exterior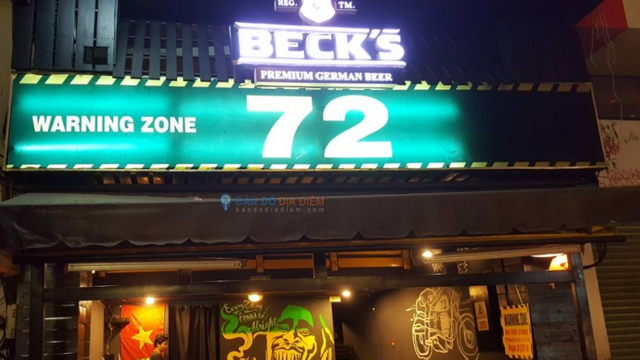 This place is very crowded after 7pm. We needed to book the long table before we came.
Interior

Lots of grafities are drawed on the wall. Most of them are Honda 67 which are the dream of my gays.
In the second floor, there is one classical honda 67 model hanged next to the signboard.
Beverages ✪✪✪✪
Along with its great food, their cocktails are good as well. They have their own way to name ther drink. Therefore, I just choose the drink randomly. My one was good but my friend's one wasn't.
![foody-warning-zone-up-619-636348910436597734.jpg](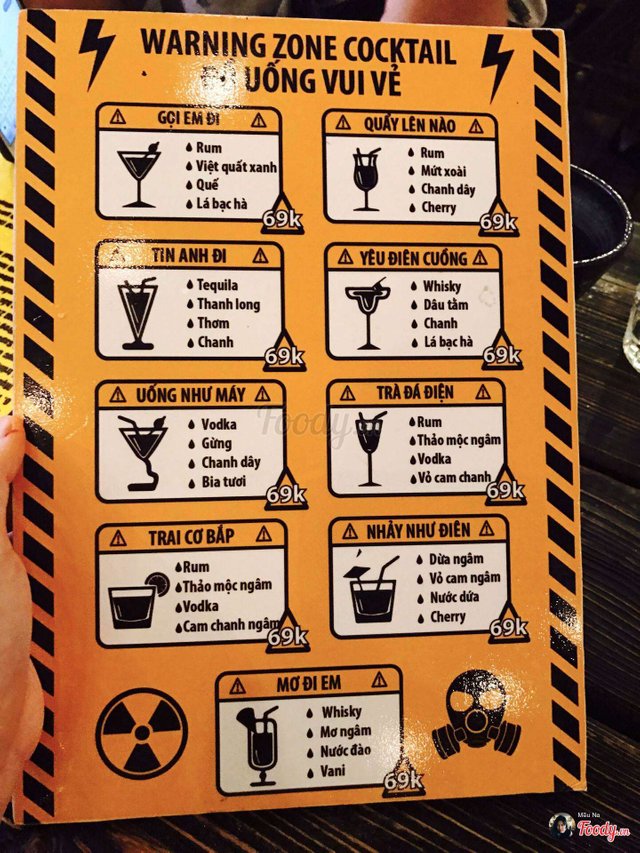 )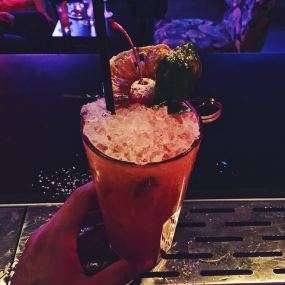 This is "Quay Len nao"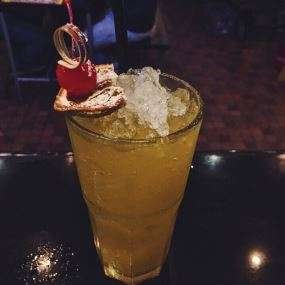 I think this is "Tra Da Dien"


They are also have different types of beers like Tiger, Bud, Sapporo,...
Food ✪✪✪✪✪
Full stars for this aspect!
The foods are amazing! They're well-cooked and charming. The tables are a bit small in storing all of our orders.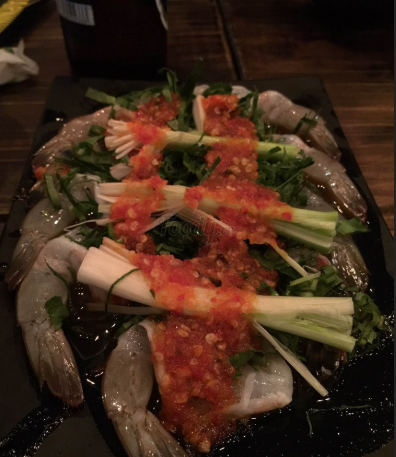 My favorite - Raw shrimp with chilli sauce I love sushi but normally, I do not eat raw shrimp. But this dish was extremely fresh and very spicy (I love spicy).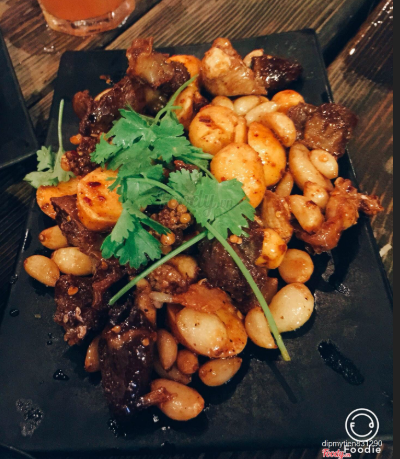 Chicken's organs with garlic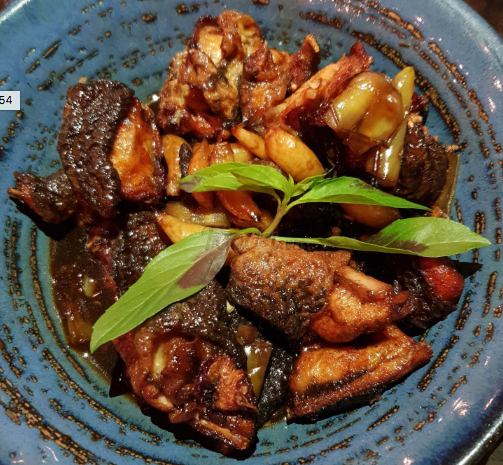 Chilli Frog

There are also 2 more combination TomYum Hotpots.

[Source: https://www.foody.vn/ho-chi-minh/warning-zone/album-mon-an]
Service ✪✪
We had to wait about 30 minutes for our hot pots. It was not good at all. "Stupid" gays even ate dried pipeapple while waiting

Price ✪✪✪✪
This is my "sister"'s birthday so he paid half of the bill. I didn't know the exact total cost. However, based on the menu, it is around 6-8$ per dish. The hot pot is 15$.
Overall ✪✪✪✪
Thank you for reading!
---
Restaurant Information

Warning Zone



72 Lý Tự Trọng, Phường Bến Thành, Quận 1, Hồ Chí Minh, Vietnam
---
#4thealcoholic | Where to head to??!- Warning Zone
This post participated in the Tasteem contest Wanna go get a beer?