Dim Sum Breakfast in China - Tasteem Review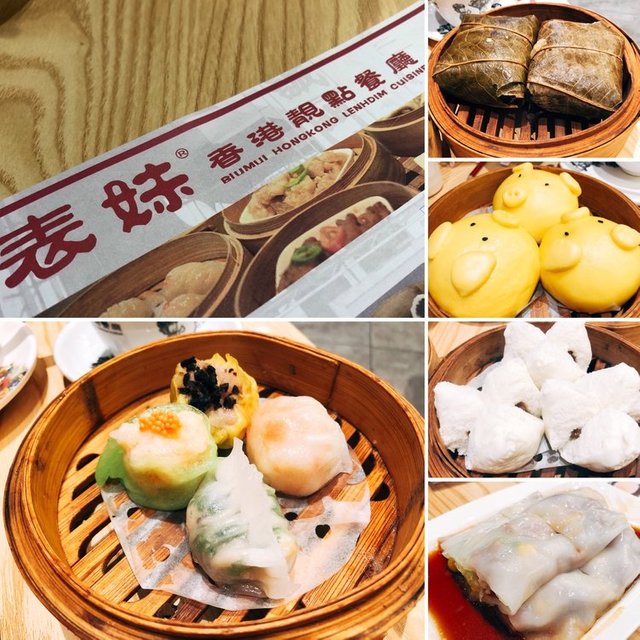 Hello @tasteem members,
Here I would like to share a nice breakfast in China Guangzhou. In Guangdong Province, dim sum is their common breakfast and here I'm going to give the review of this restaurant.
This restaurant is located at 8th floor in one of the shopping mall at the infamous Beijing Road, Guangzhou.
Location:
北京路地铁口B出口仰忠汇八楼表妹靓点
OUTLOOK
When we reaching to their restaurant, we were surprised to see the guests waiting to be seated. What you need to do is to tell the door girl the number to pax(s) and get the queue number and wait for them to call your number.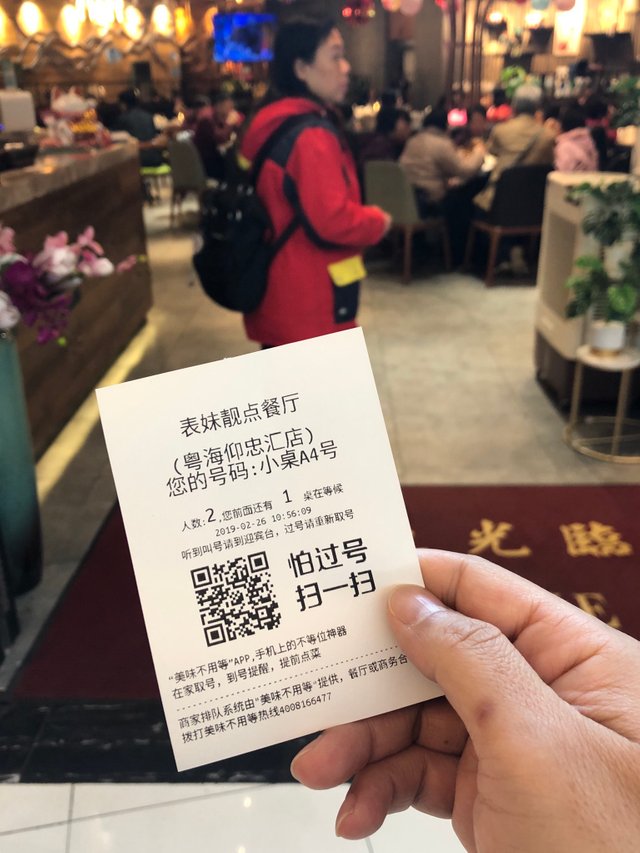 the ticket number is "A4" and we have to wait for 30 mins then only managed to get a table for 2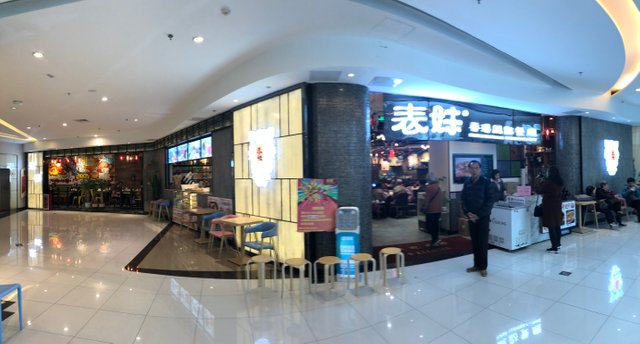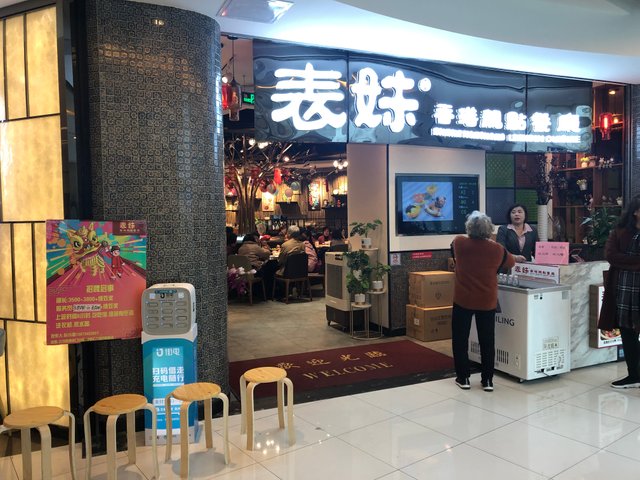 the main entrance
THE INTERIOR
The restaurant has a nice decoration and comfy seating arrangement. I love the lighting design which is not too bright or dime. Just perfect!
The restaurant is packed with customers.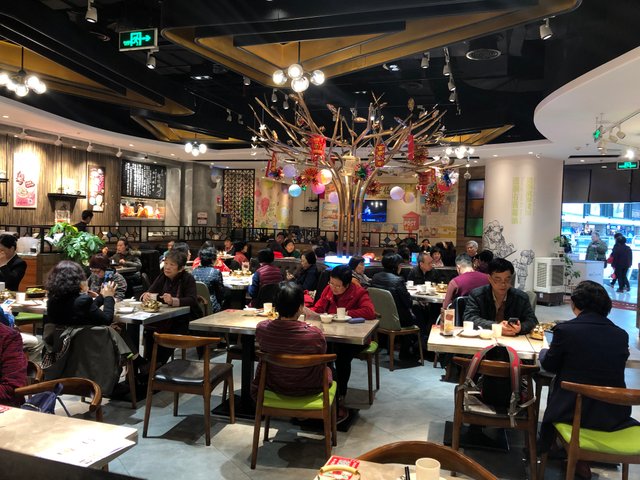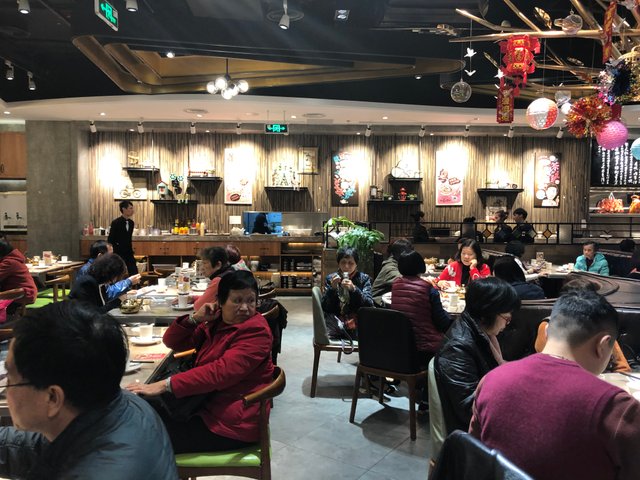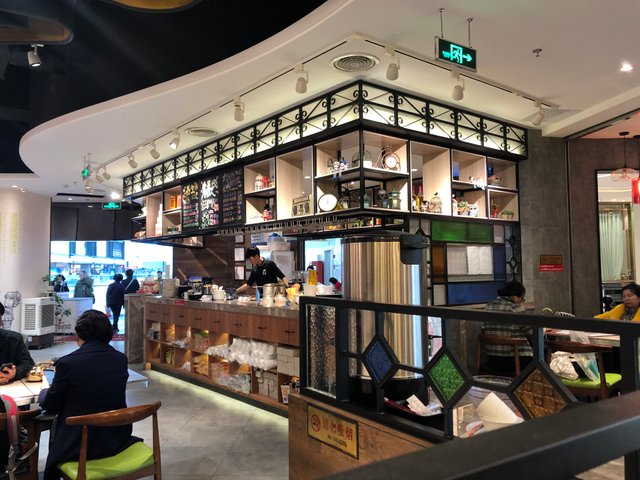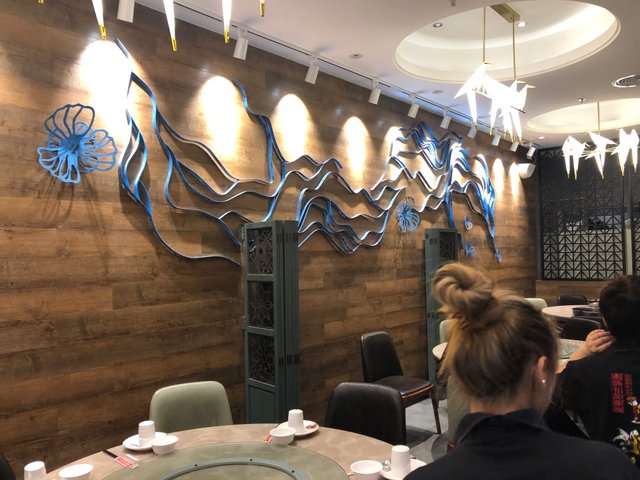 THE MENU
Dim Sum Menu is simple! Total just 2 pages, foods and drinks.
Let's check it out!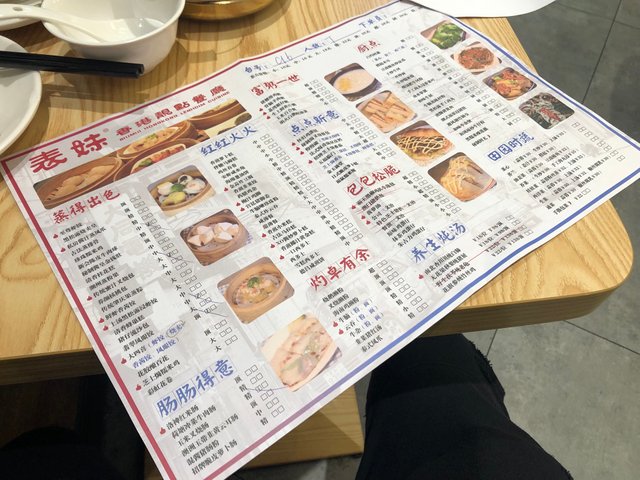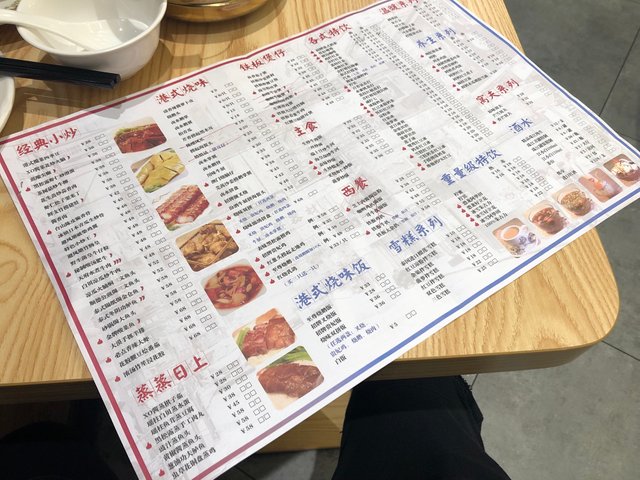 How To Order?
There are some difficulties to customers who can't read Chinese because there are no English menu and none of any staffs can speak English.
Every table there are menu readied and a pencil. What you need to do is just tick what you want to order. The prices are written after all the dish menu. Then call any of the staff to pass them the menu after ticked.
Foods will be served after 15 minutes!
FOODS ARE SERVED!
The foods are so presentable and yummy!
Let me share one by one with pictures to everyone!
1st Dimsum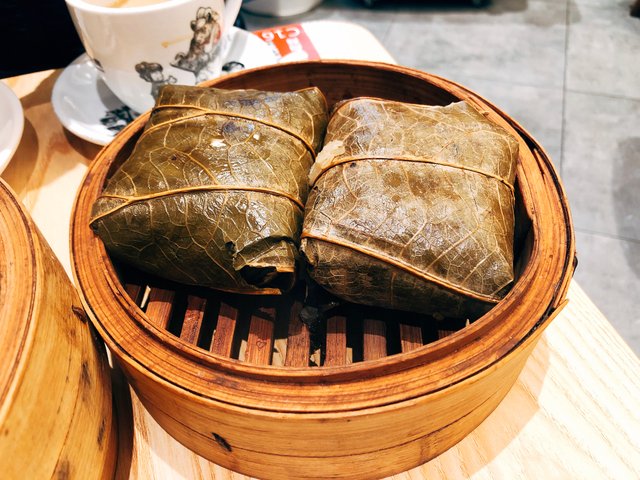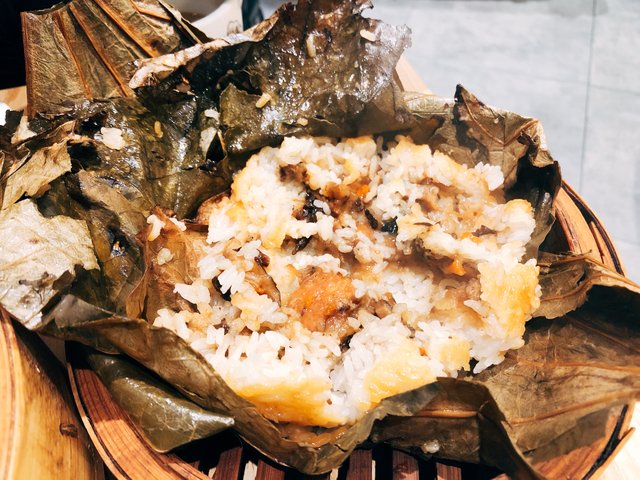 珍珠糥米鸡 - Glutinous Rice with Chicken Meat
2 Glutinous Rice wrapped with lotus leaves in one dimsum bamboo steamer. These sticky rice consist of mushroom, sausages and chicken. There are very fragrance when served and you can feel they really steamed well and the rice is well cooked.
2nd Dimsum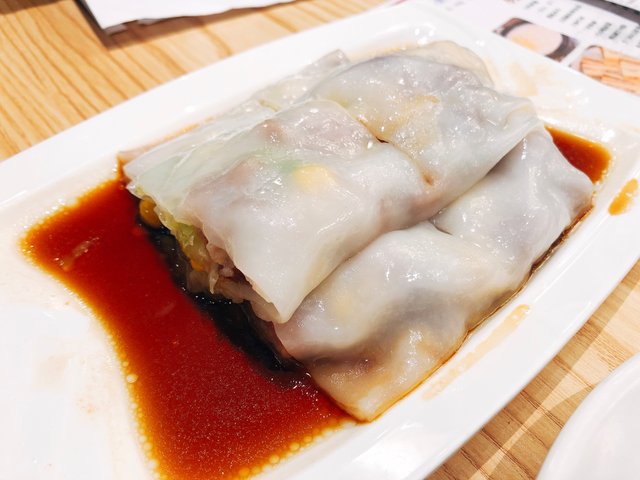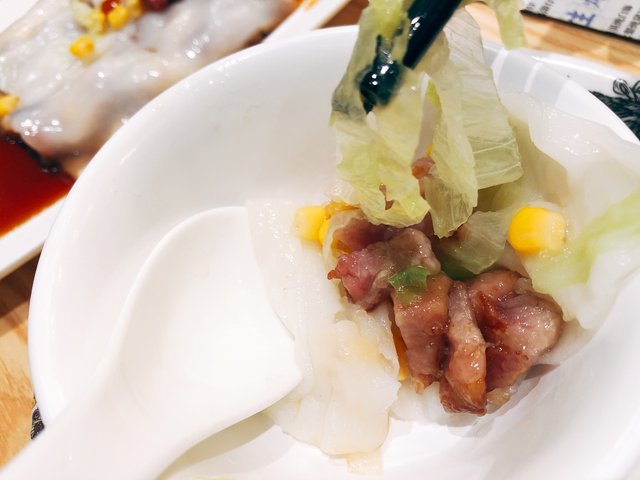 传统蜜汁叉烧包 - BBQ Pork Rice Noodle Roll
This is a commonly served dimsum dish in Canton. It is a thin crépe roll made from a wide strip of shahe fen, filled with BBQ Pork and Cabbage Vege.
3rd Dimsum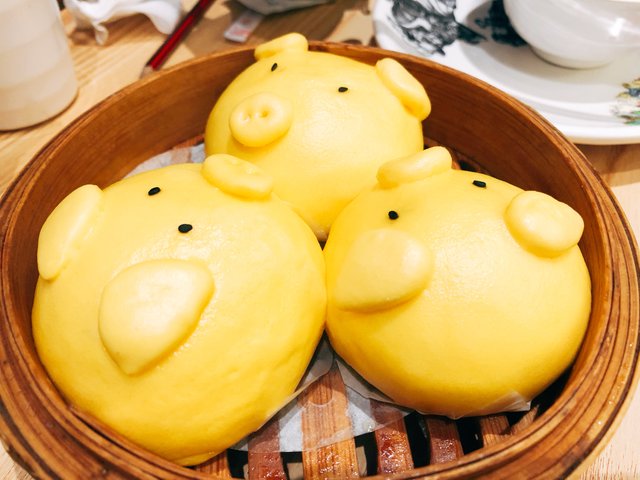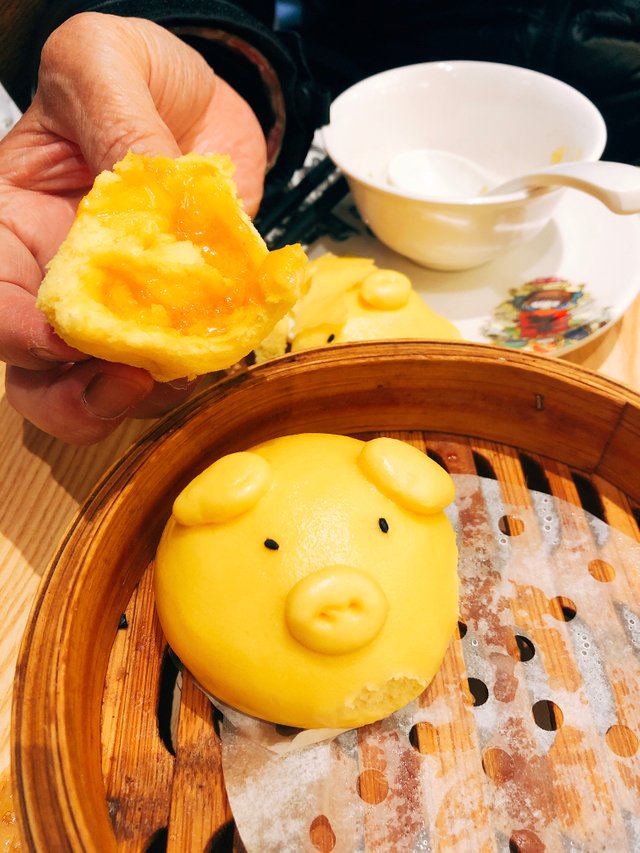 猪仔流沙包 - Piggy Shaped Steamed Custard Bun
This dim sum is unique! The unique about this dimsum is the creamy and egg custard filling made from milk and salted egg yolks flowing out of the hot steamy bao when it is opened. Is sweet and salty. Very appetizing! Must eat when its still hot!
4th Dimsum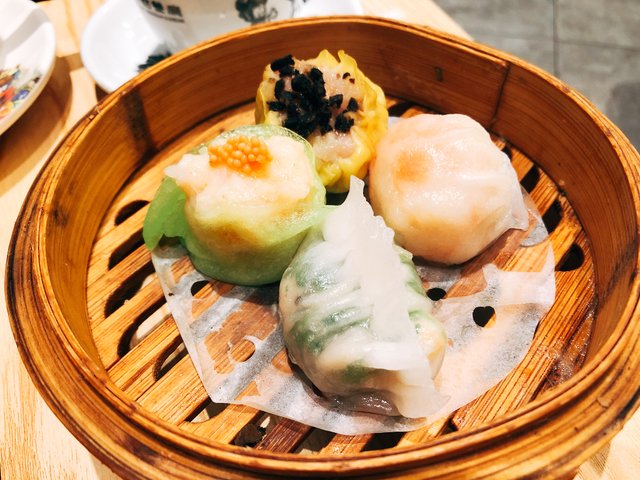 大四喜 - The BIG Four
The name tells everything! This mixed 4 in 1 different dimsum at one bamboo steamer is the signature of all dimsum. Without any one of this means the dimsum is not complete! This is a perfect combination to all dimsum starter.
5th Dimsum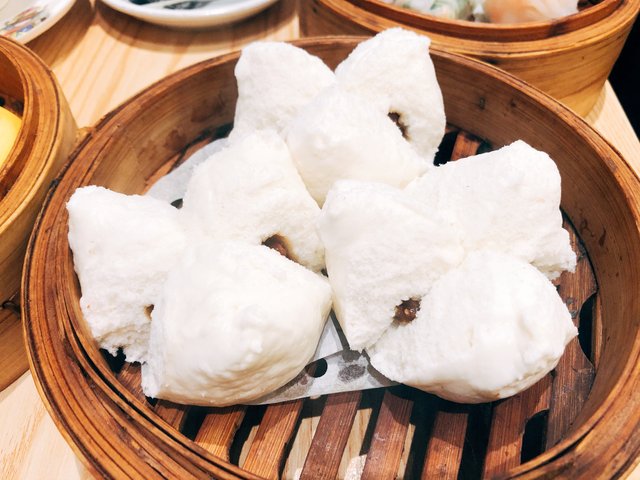 玉米叉烧包 - BBQ Pork Bun
This 3 piece bun are steamed and cakey. Never miss this dish whenever I go for dimsum. The BBQ Pork is sweet and tasty. Yummy!
DRINKS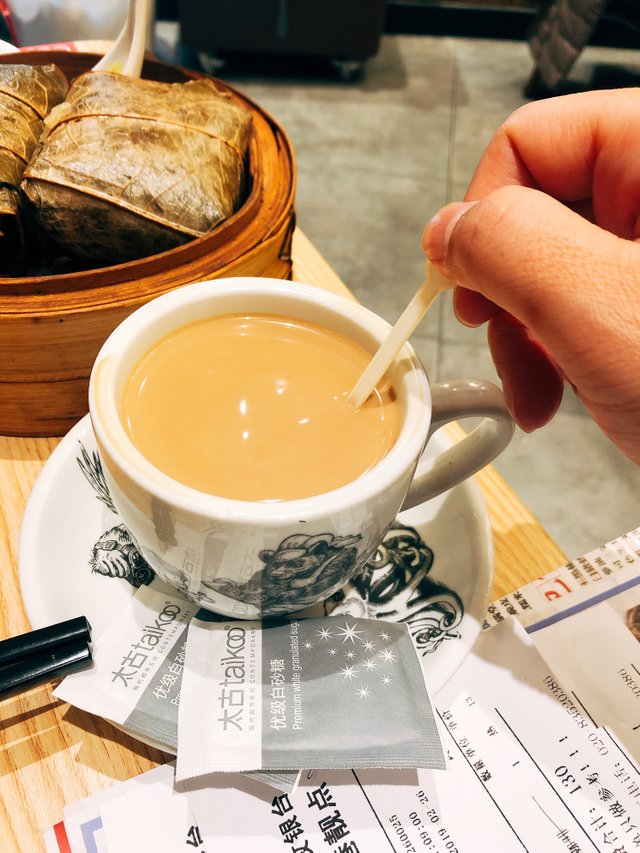 檀岛咖啡 - Hot Coffee
Finally my first coffee in China during this trip! Drinking coffee in China is very different from other countries. The coffee is not fragrance and lighter.
TOTAL PRICE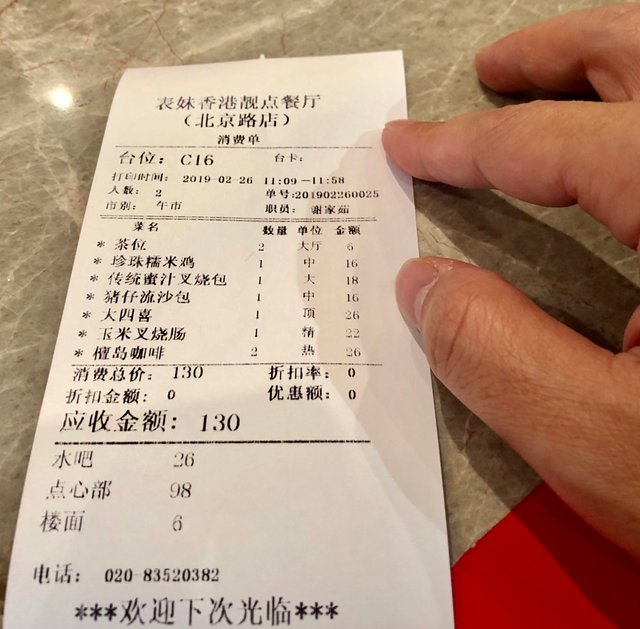 Total amount I paid for our breakfast for two are 130RMB (USD19 est). Isn't it cheap?
BUSINESS HOURS
Daily : 10am - 10pm
I love to share good foods to every @tasteem and @steemit members. So don't forget to BOOKMARK this place whenever you are in Thailand or traveling to Thailand. Thank you for spending your time to read my post. Do follow me for more review at other restaurants and cafes in my near future posts!
All photos are originally taken by me!





---
Restaurant Information

Biumui HongKong Lenhdim Cuisine 表妹香港靓點餐廳



China, Guangdong, Guangzhou Shi, Yuexiu Qu, Bei Jing Lu, Beijing Rd, 102号-168号
---
Dim Sum Breakfast in China - Tasteem Review
This post participated in the Tasteem contest Your weekly choice