Finest Flavour of Balinese & Lombok Cuisines - Tasteem Review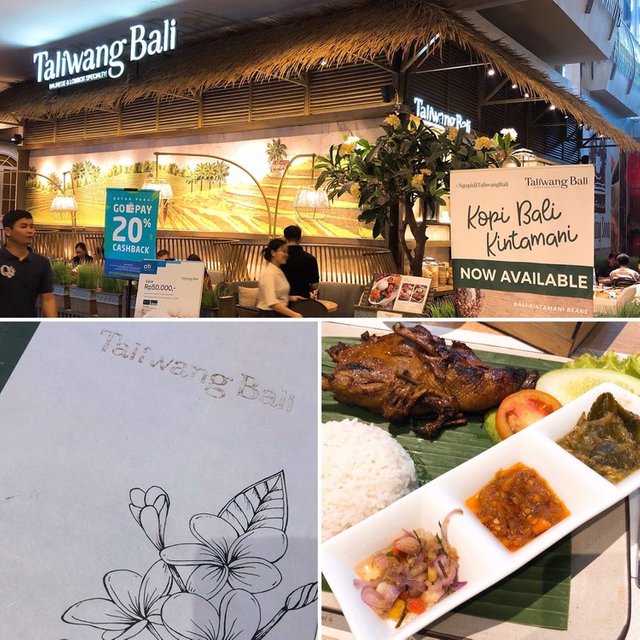 While shopping at one of the mall in the heart of Indonesia and getting hungry due to skipped my lunch and is time to hunt some foods for my early dinner. There are so many restaurants that really comes with attractive menu with pictures but this restaurant, Taliwang Bali catches my attention because I love their foods during my few years back in Bali Island.
About This Restaurant
The first page of the menu is the introduction of their restaurant which their grandmother who was born in Bali created the original recipes and since then has been passed on through generation. Bali's delicacies are known for its rich flavor and use healthy spices to integral the authenticity of Balinese flavors in their foods.
Taliwang Bali is the name of this restaurant and started operating their business since 1987 in Denpasar.
This restaurant operates their business from 10 am to 10 pm daily and they have three branches in Jakarta which is located at;
Emporium Mall Pluit (4th floor),
Pacific Place (4th floor) &
Grand Indonesia (5th floor).
The Restaurant View from Outside
The restaurant has a nice renovation and decorations even just viewing from the outside.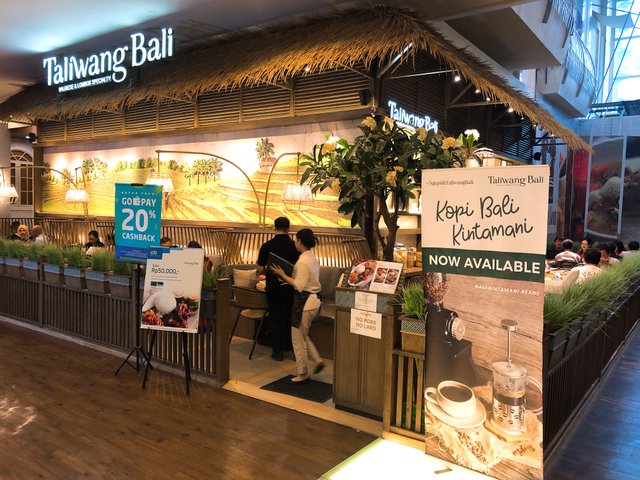 front view where the entrance is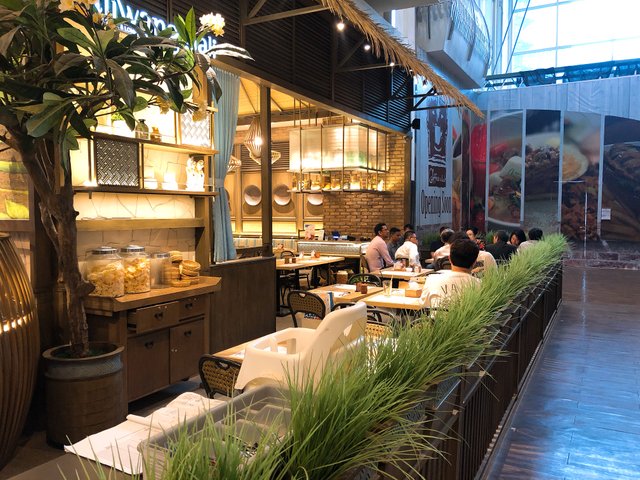 side view with outside seating area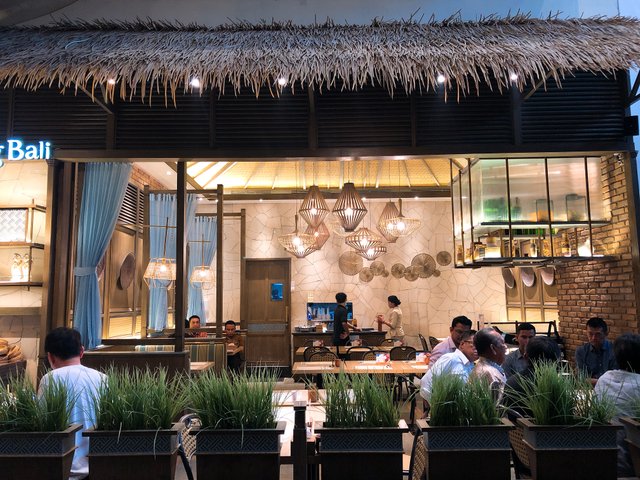 side view looking into the restaurant
In The Restaurant
The atmosphere makes you feel comfortable with nice decorated walls and ceiling.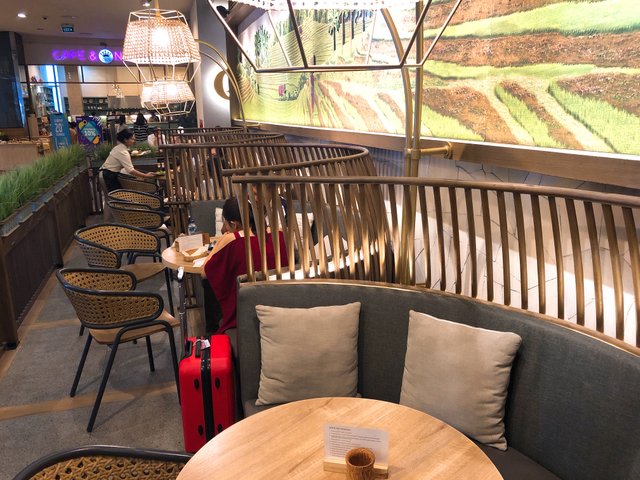 front seating arrangement with half round bamboo partitions decoration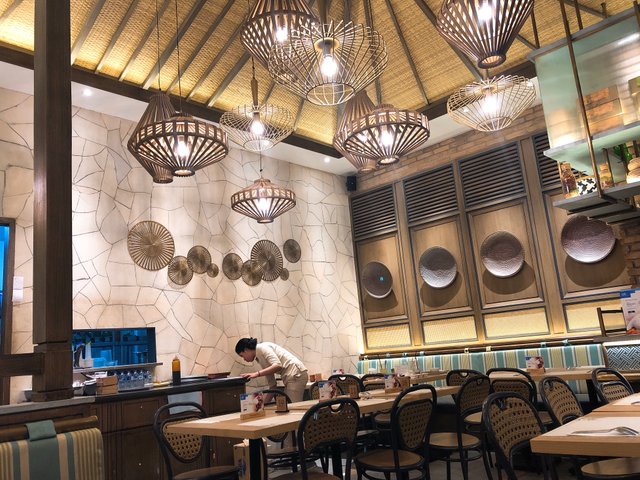 middle seating arrangement with nice wall and ceiling decorations that feels like home
Foods & Drinks Menu
Balinese Dishes ranging from Chicken, Fish, Duck and Beef and No Pork No Lard.
Here are some of their menus taken by me!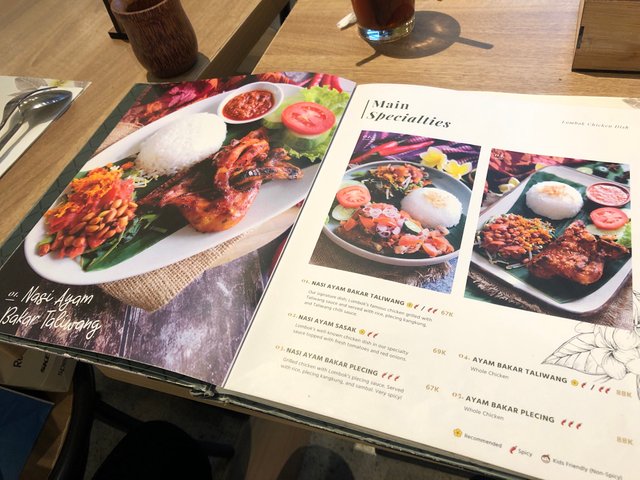 menu-chicken dishes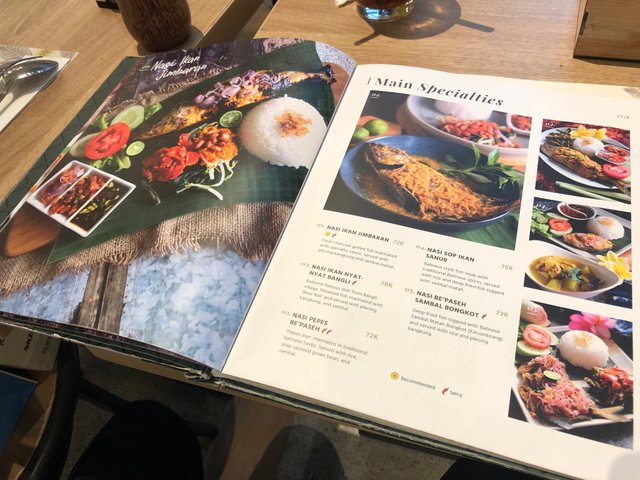 menu-fish dishes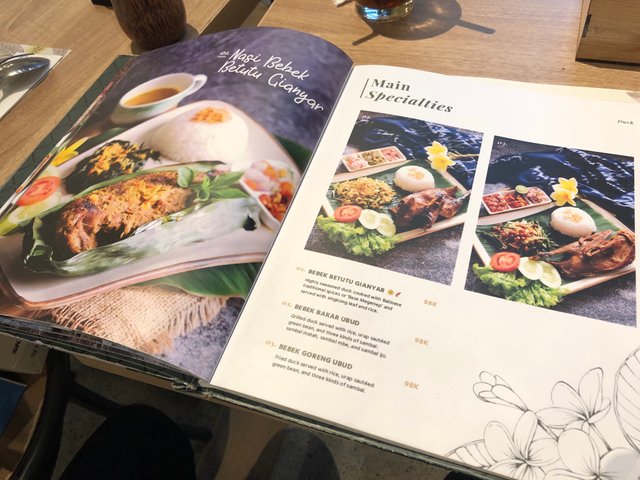 menu-duck dishes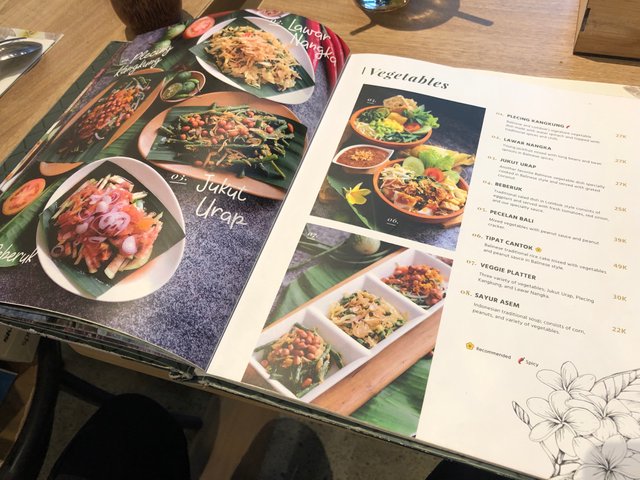 menu-vege dishes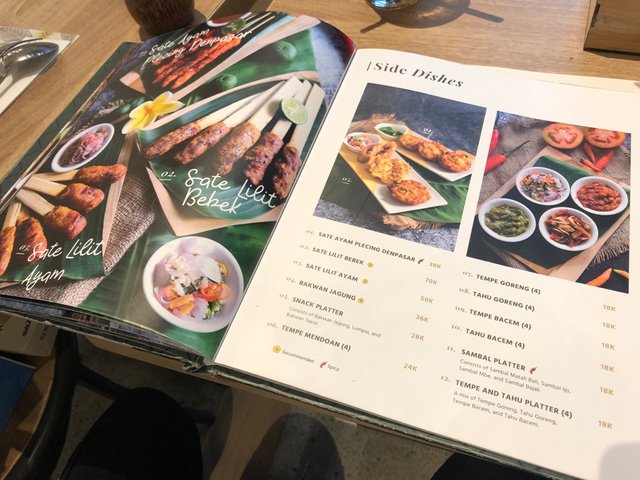 menu-side dishes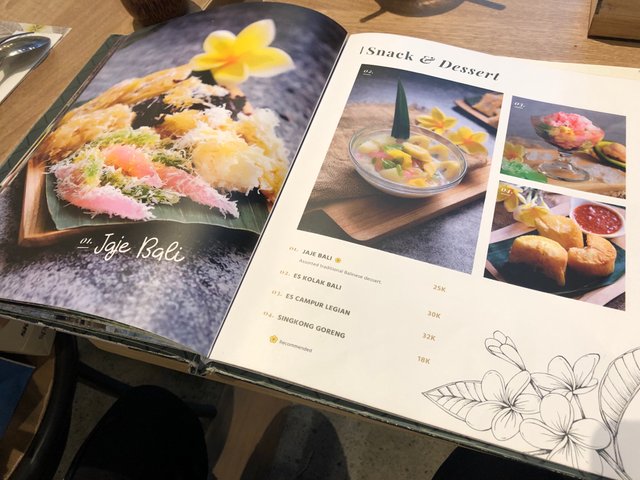 menu-snacks & desserts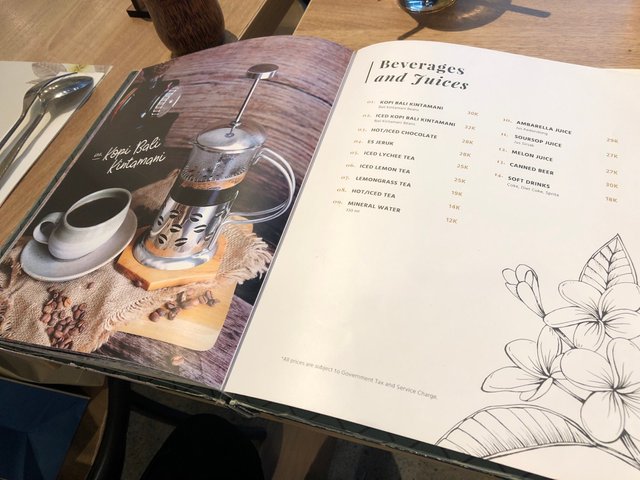 menu-beverages
When comes for Balinese meal, my first choice will normally go for their duck dishes!
Foods Served
Oh yeah, We did not have to wait long for the foods to be served!
My foods are so presentable and just by looking at it already can't wait to try it!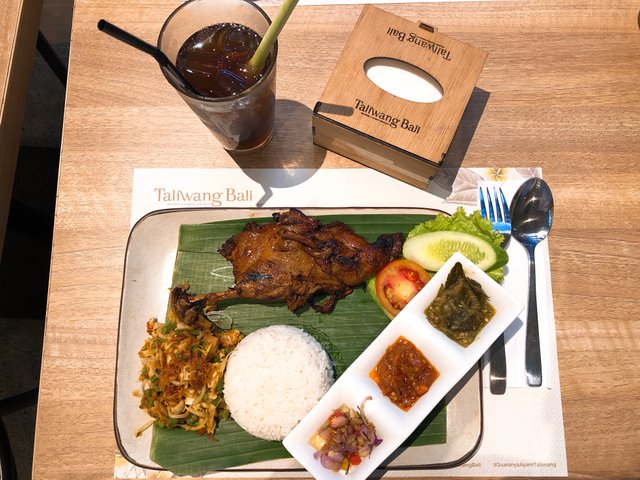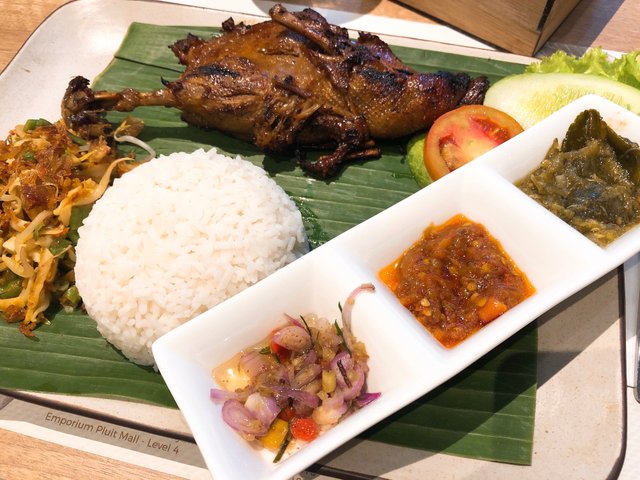 BEBEK BAKAR UBUD + LEMONGRASS TEA
Roasted Duck from Ubud Bali is a real taste of the authentic local food in Indonesia. The half roasted duck is very tasty, meats are tender, and the skin is crispy. There are three kinds of sambal included for your dipping chili: Sambal Matah (Raw Spicy Shallot Salsa), Sambal Mbe (Original Bali Chili Paste) & Sambal Ijo (Indonesian Green Chili Paste). For me, I prefer Sambal Mbe (the middle one) which is more fragrant and not too spicy. This grilled duck served with fragrance rice, & sauteed green beans.
The Lemongrass Tea is very refreshing beverage and is a true flavor of the herb itself. Besides that, the tea can really tastes of lemon and ginger as well.
They both really can blend together!
How much they charged?
The total I paid for this meal is 130k IDR (9 USD estimates). Is quite reasonable price for a traditional meal and nice atmosphere!
Conclusion
If you are in Jakarta and looking for real Balinese cuisine then I highly recommend this restaurant. They are not just the food is good or the environment is beautiful but the staffs are friendly and the dining area is clean and neat! I rate this as 10/10 due to the food quality that makes my stomach 100% happy and the price is reasonable of course.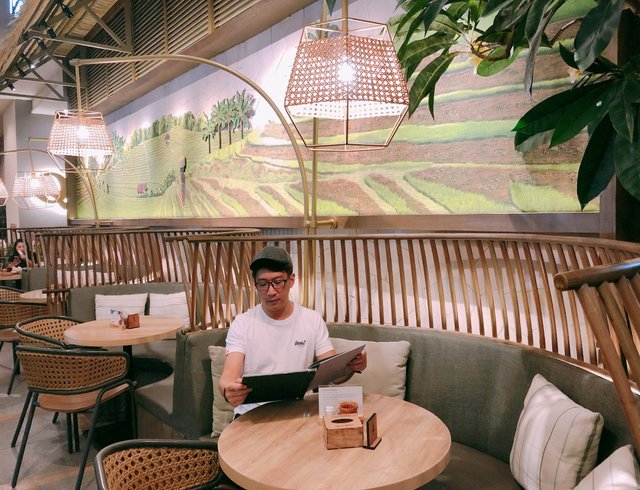 I love to share good foods to every @tasteem and @steemit members. So don't forget to BOOKMARK this place whenever you are in Thailand or traveling to Thailand. Thank you for spending your time to read my post. Do follow me for more review at other restaurants and cafes in my near future posts!
All photos are originally taken by me!





---
Restaurant Information

Taliwang Bali



Pacific Place, Gedung The Energy, Jl. Jend. Sudirman No.4, RT.5/RW.3, Senayan, Kec. Kby. Baru, Kota Jakarta Selatan, Daerah Khusus Ibukota Jakarta 12190, Indonesia
---
Finest Flavour of Balinese & Lombok Cuisines - Tasteem Review
This post participated in the Tasteem contest Local Dishes