Comfort Food Restaurant - Tasteem Review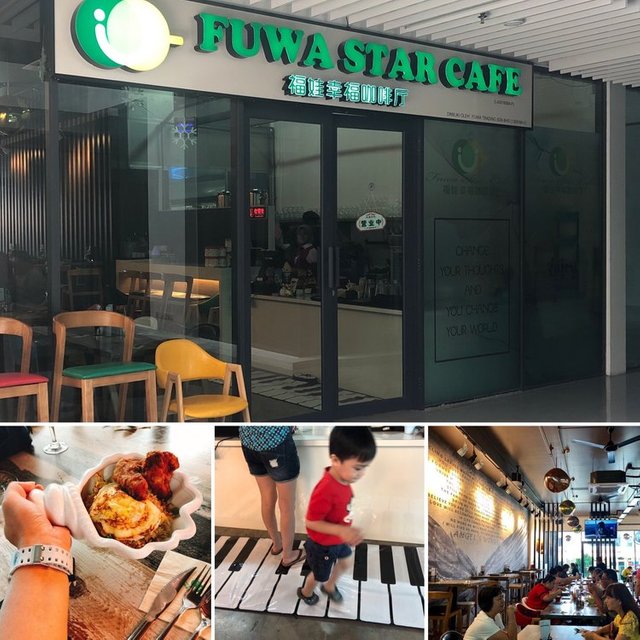 Hi to all @tasteem and @steemit members,
Here I would like to share a comfy restaurant where I had lunch with my family. Today is really hot weather and the best thing is to find an air conditioning restaurant. Luckily we found this newly opened restaurant not long ago.
Let's hit it!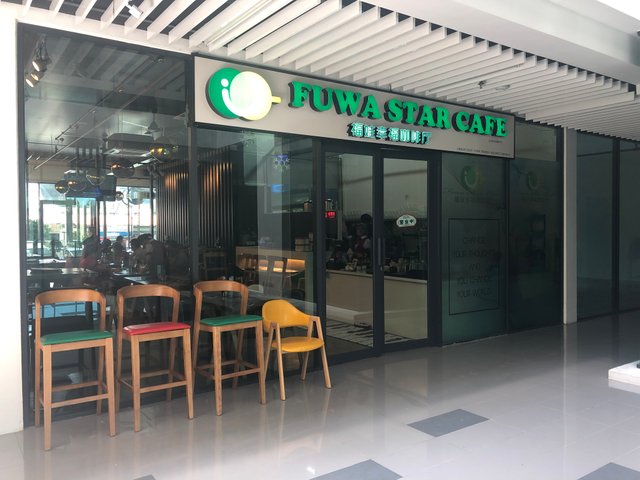 The outlook of this newly opened restaurant
The first step into the restaurant seems "NOT BAD" in the impression. A simple design/renovation, nice fully air conditioning dining area, and good table arrangement which is spacious in a small place.
The restaurant is not too crowded at this hour which is our late lunch which I prefer more. Not to cramped and noisy!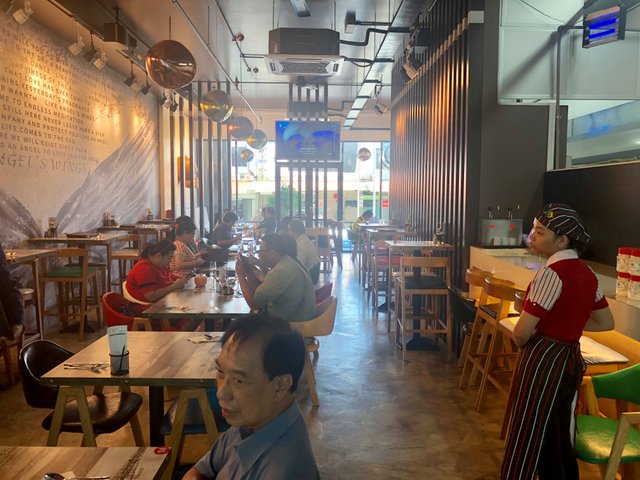 The Interior - Sitting area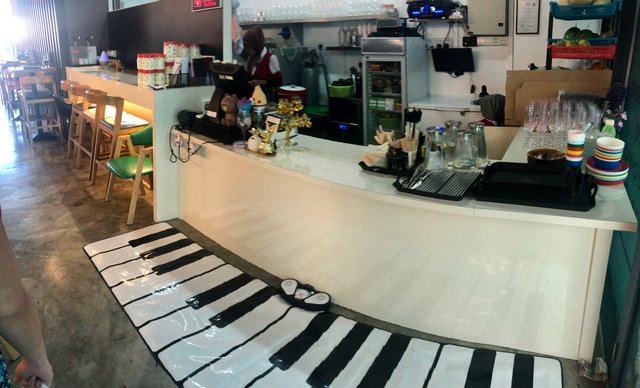 The Counter has a floor pad piano style which there's a sound coming out when you stepped on it. Something like your feet is hitting the piano
Let's check out their menus and see what they got!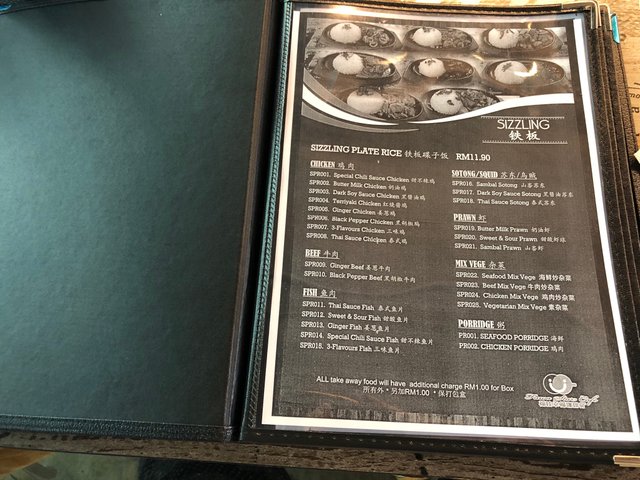 The first page - is Sizzling! Seems like this is their recommendations since is at the first page, I think I should choose mine here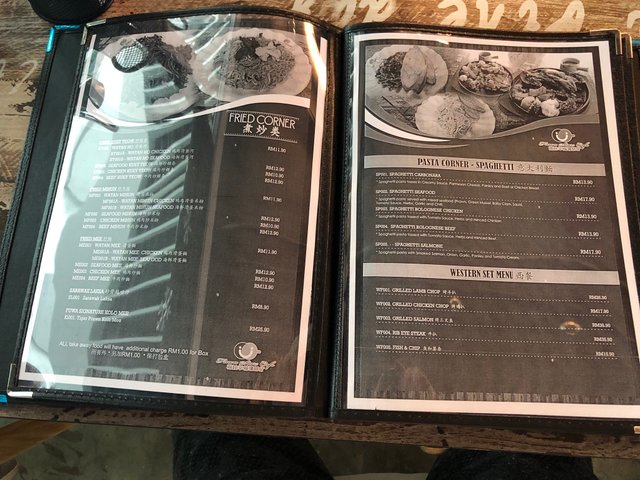 the next page - there are a wide variety of noodles (fried, soups, etc) beside that they have western too (pasta and chops)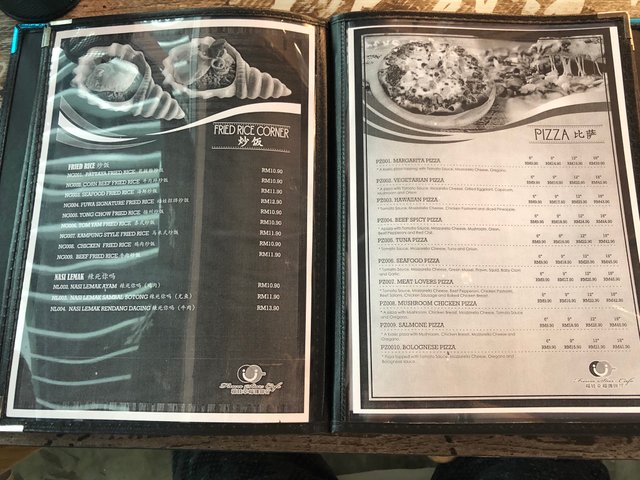 the following page - plenty of fried rice's selection and pizzas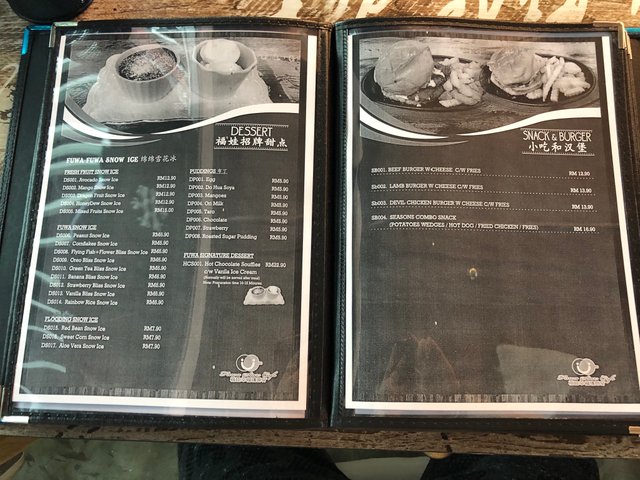 ice desserts & burgers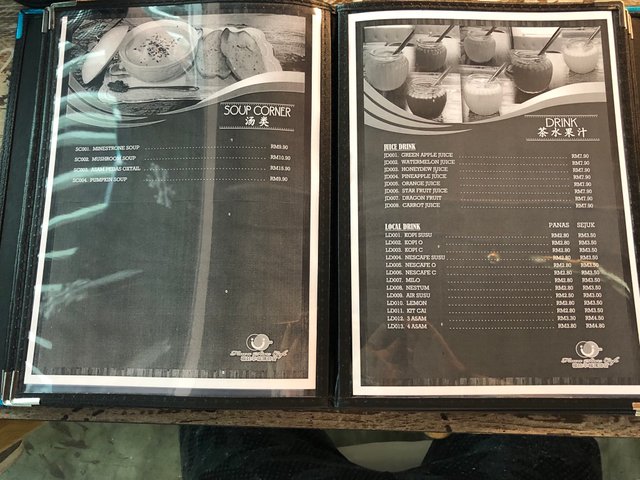 soups & drinks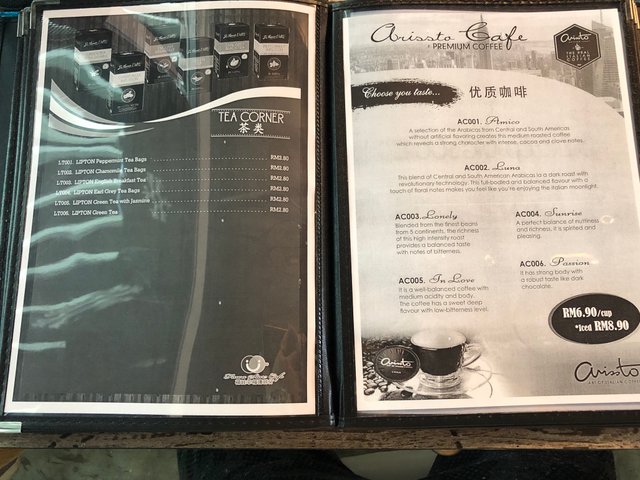 tea & coffee
I never expected to find so many selections on foods at this small restaurant but let's give a try from what the picture shows at the menu.
Here come the foods!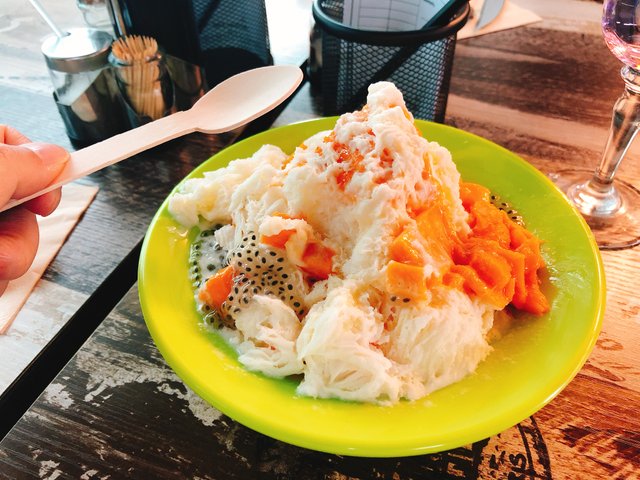 MANGO SNOW ICE - this is sweet and fluffy with snow ice like powdered create the fresh and fruity of sweet mangoes. This is the best out of everything at this hot sunny weather and is yummy!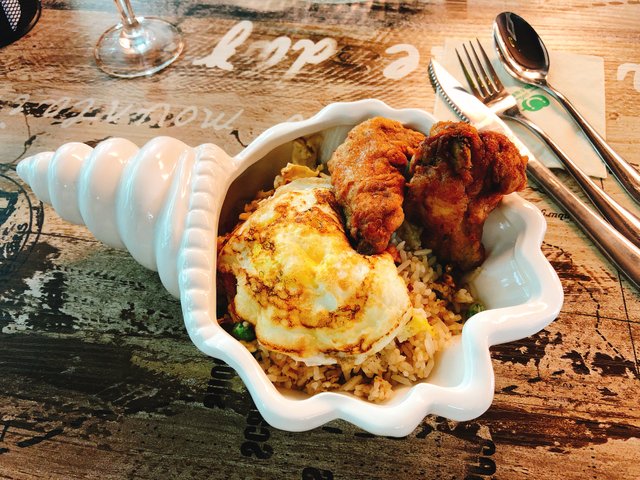 YONG CHOW FRIED RICE - this is not just presentable but is tasted good and the best part is the rice is not oily. The deep fried chicken wing is tasty and crispy with the combination of fried egg.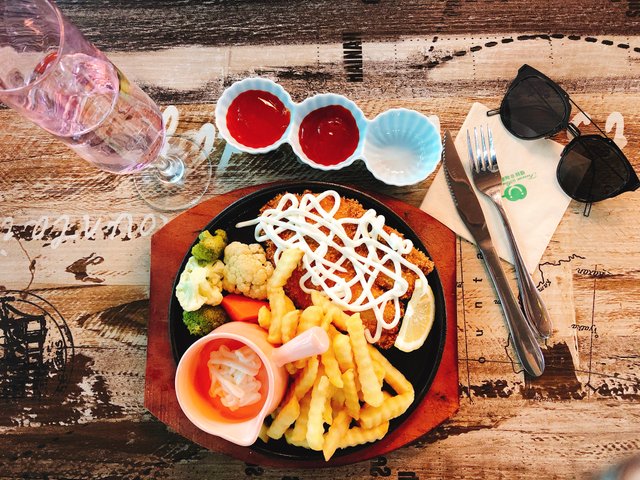 FISH & CHIP - a simple recipe but this is cheap and fabulous. Normally I ordered at the other restaurants, the dory fish is dry outside but uncooked inside and this is totally cooked perfectly. Not overcooked but well done!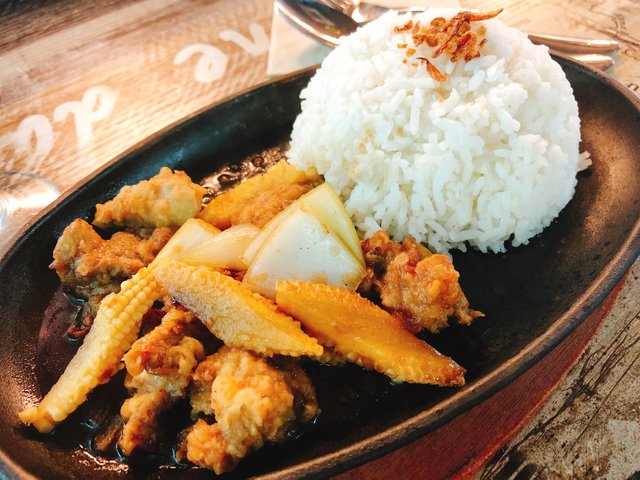 SIZZLING DARK SOY SAUCE CHICKEN WITH RICE - calling from the first-page menu! Well, is this their signature dish? All I can say is "Damnnnn, this is good!" The chicken is well marinated and the portion is not huge! Get ready to order the second if you are a BIG eater.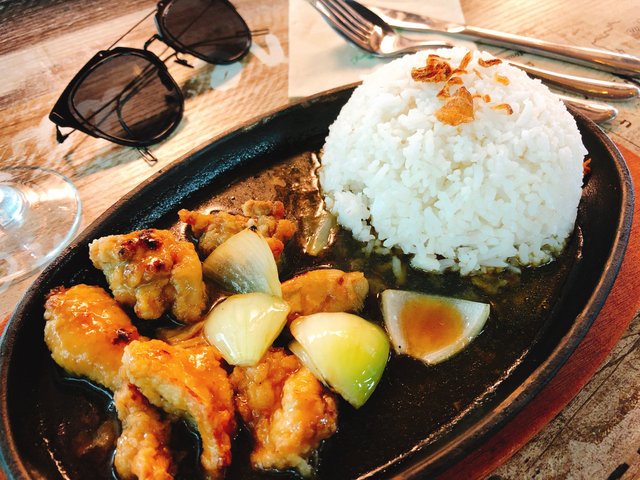 SIZZLING TERIYAKI CHICKEN WITH RICE - here we go again! Is also from the first-page menu but this is something different from the previous dish beside the sizzling. Can I say this is healthy food? Is well marinated chicken breast and tasty. The sauce is not too gravy and salty. Perfect to serve with rice!
Overall I rate this restaurant at 8 of 10. The foods are presentable, clean place and friendly staffs. Hope they can maintain this way or gets better to improve if there is any related.
The restaurant open daily from 10am to 10pm and weekends from 10am to 11pm.
I love to share good foods to every @tasteem and @steemit members. So don't forget to BOOKMARK this place whenever you are in Thailand or traveling to Thailand. Thank you for spending your time to read my post. Do follow me for more review at other restaurants and cafes in my near future posts!
All photos are originally taken by me!





---
Restaurant Information

Fuwa Star Cafe



Bandar Labuan, 87000 Labuan, Labuan Federal Territory, Malaysia
---
Comfort Food Restaurant - Tasteem Review
This post participated in the Tasteem contest Your weekly choice