Brother Restaurant in Guangzhou, China - Tasteem Review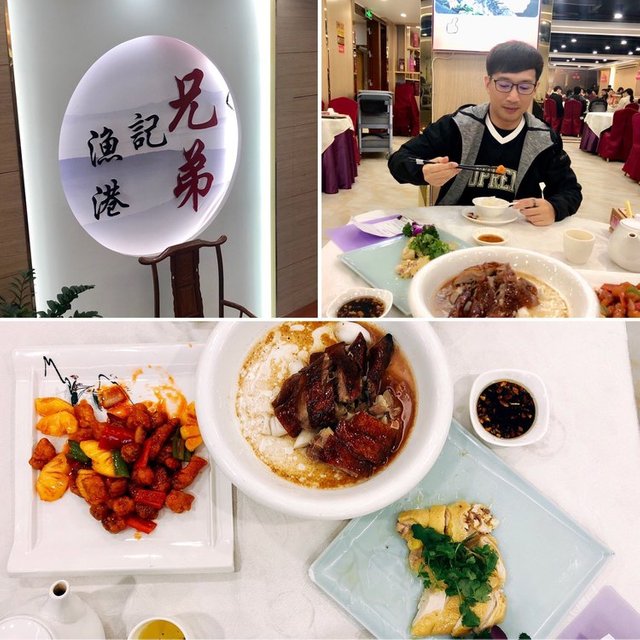 Hi to all food lovers,
My previous visit in China Guangzhou, province of Guangdong, I came to one of this restaurant for dinner with dad and today I'm going to share the taste bud of their dishes and their comfortable restaurant.
OUTLOOK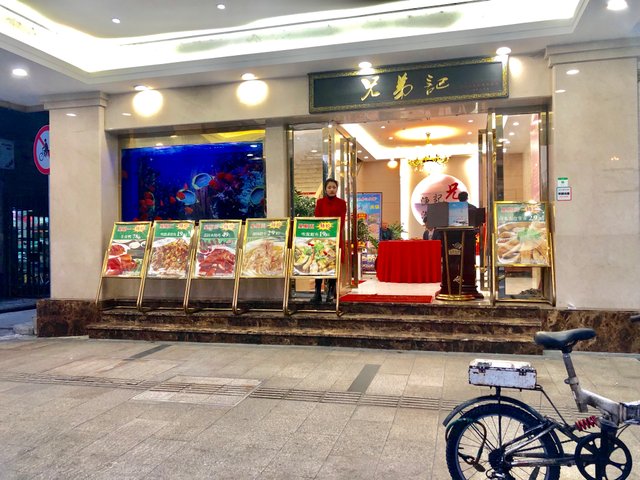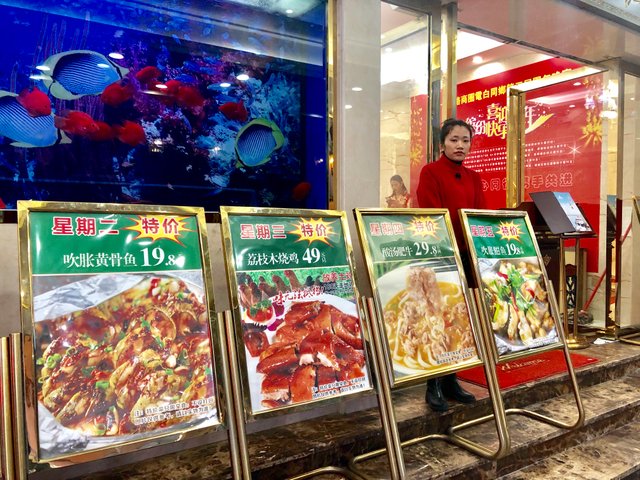 The restaurant is located at first floor and the entrance comes with few attractive posters with pricing and the door girl will show you more of their menus when you get closer to her. There are so many choices from the menu and we decided to choose this restaurant for our dinner.
IN THE RESTAURANT
When we get into their restaurant at first floor, we were surprised by the crowd of customers which we can't tell from outside! From the outside it seems like a small restaurant, but inside is a huge restaurant dining area.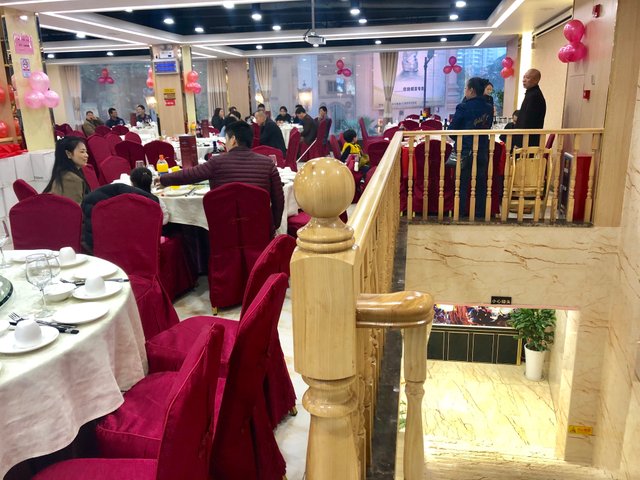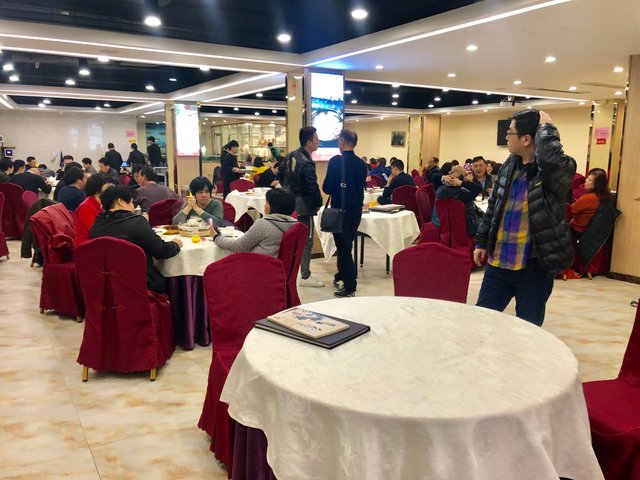 Once we directed to a table for two by one of the waitress once entering, they passed us the menu which is thick and full of attractive pictures.
THE MENU
The menu are full of color pictures which is good for all customers. You can just point to the picture if you can't read.
Let me share a few of their menus!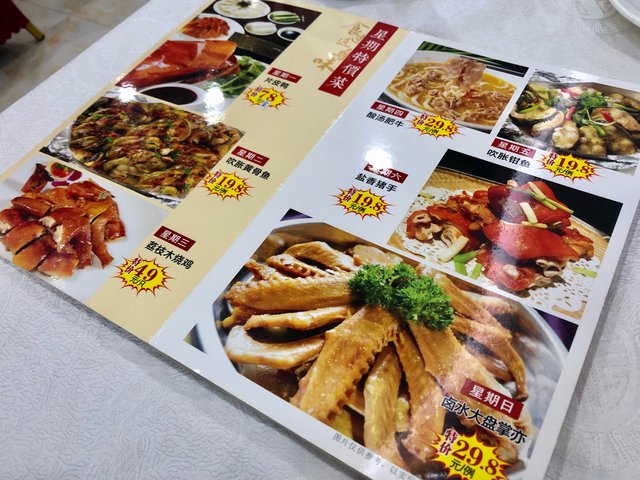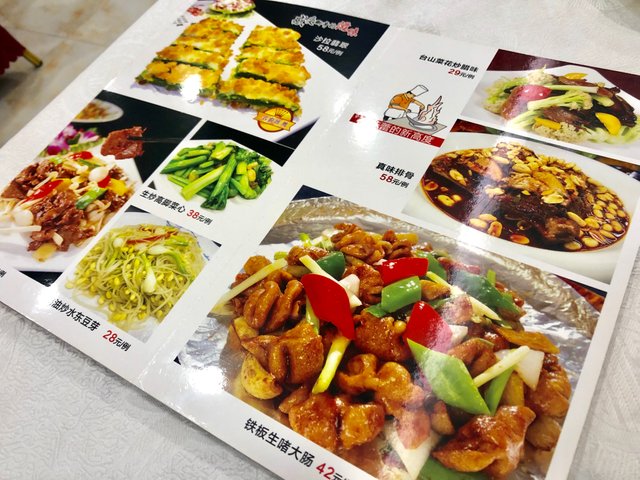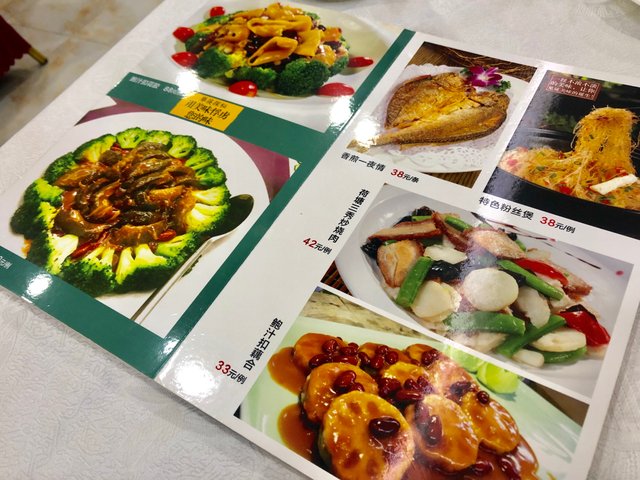 THE FOODS
Just by looking at the attractive menu, feels like I want to order everything but that's impossible! So we decided to get the manager to introduce us a few dishes which is enough for two and won't be too much!
Dish 1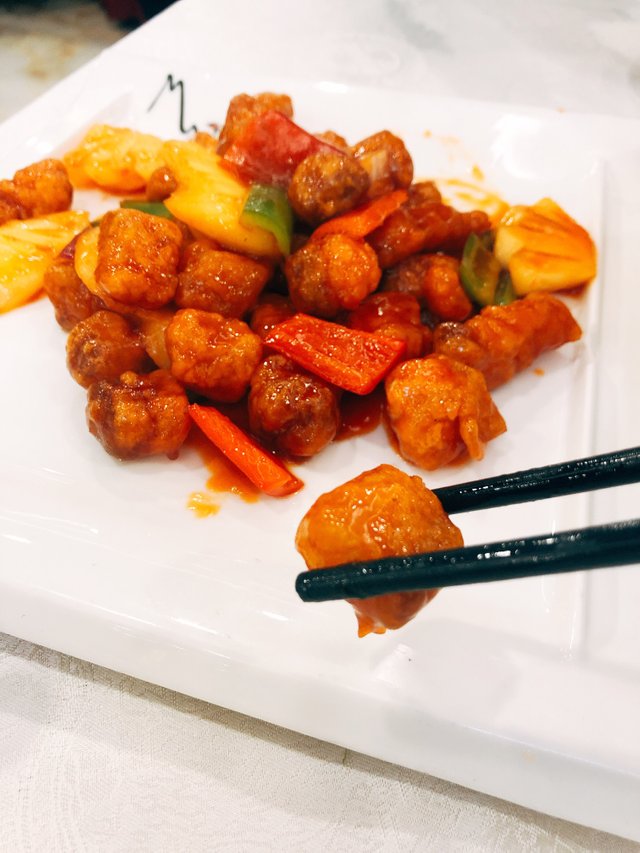 怀旧咕噜肉 - Sweet & Sour Pork
This is one of the best so far I had! The meat is crispy and sauce is tasty. The sweet and sour sauce is addictive which is made from ketchup. This escalates the taste to the next level.
Dish 2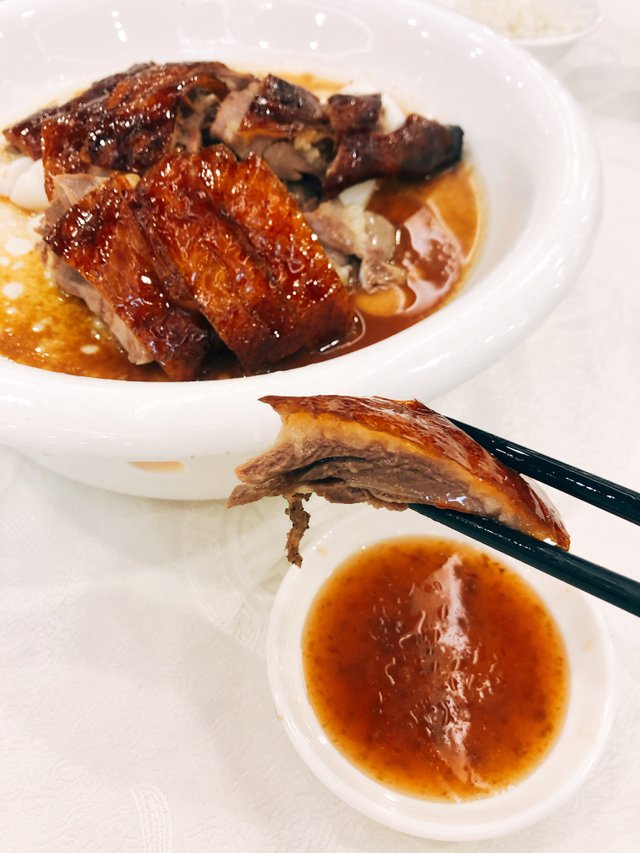 深井烧鹅 - Roasted Goose
We enjoyed the crispness of the skin, as well as the smoky flavor of the meat. The meat slices had a conspicuous layer of fat under the skin. Best add with the dip sauce!
Dish 3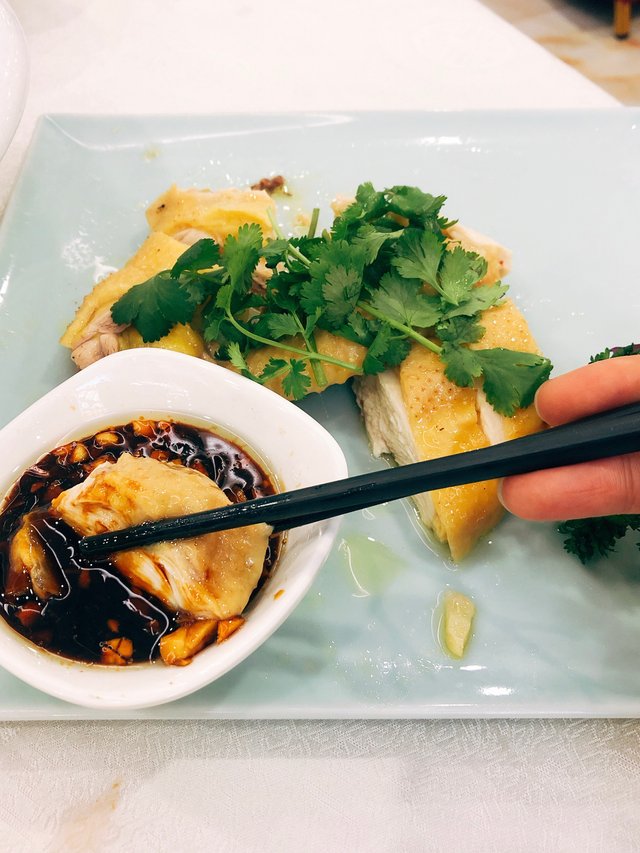 白切扇鸡 - White Cut Chicken (Steamed Chicken)
The texture of this ginger and green onion steamed chicken is so tender. The meat keeps the natural taste of a high quality chicken and freshness. The aroma sauce is the combination with this dish and there you can taste of oyster, sesame oil, garlic and green onion.
PRICE I PAID FOR?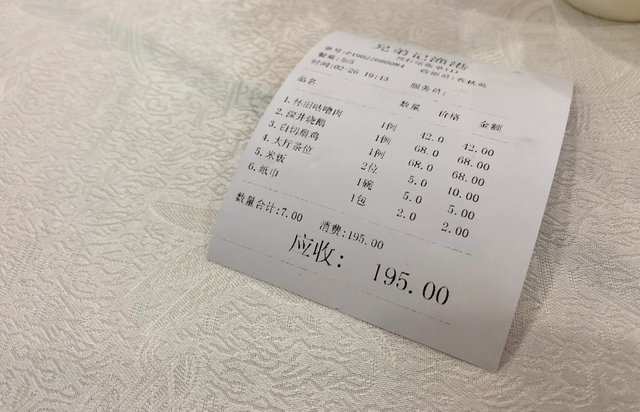 Total amount I paid for the dinner for two are 195RMB (USD28 est). The price is reasonable!
BUSINESS HOURS
Daily : 7am - 12:30am
CONCLUSION
Will I come back to this restaurant? My answer is YES! I LOVE THEIR FOODS and will definitely come back to this restaurant if I'm here!
I love to share good foods to every @tasteem and @steemit members. So don't forget to BOOKMARK this place whenever you are in Thailand or traveling to Thailand. Thank you for spending your time to read my post. Do follow me for more review at other restaurants and cafes in my near future posts!
All photos are originally taken by me!





---
Restaurant Information

兄弟记漁港 Brother Seafood Restaurant



294 Changdi Rd, Yan Jiang Lu Xi Can Jiu Ba Jie, Yuexiu Qu, Guangzhou Shi, Guangdong Sheng, China, 510310
---
Brother Restaurant in Guangzhou, China - Tasteem Review
This post participated in the Tasteem contest Your weekly choice