Lan Kwai Fong Cafe in Labuan? - Tasteem Review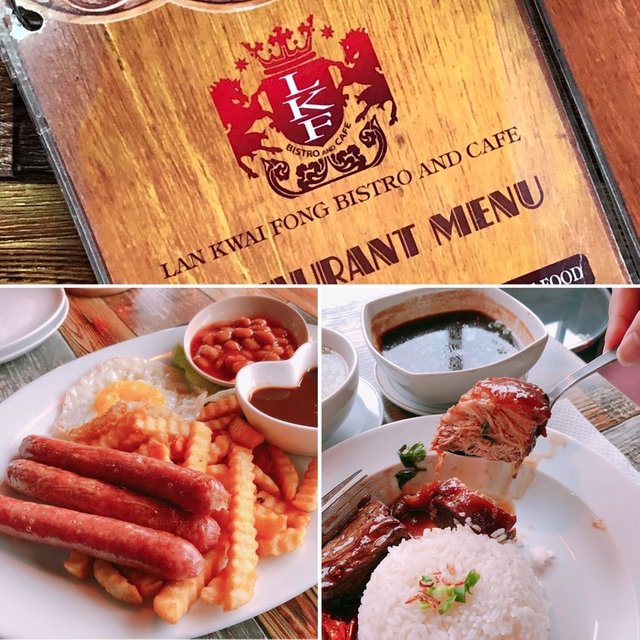 Hello @tasteem members,
When comes to the name LKF (Lan Kwai Fong), most people will know is in Hong Kong China, the infamous street that offers wide variety of foods and drinks but now the owner brought the name to Labuan Malaysia.
INTRODUCTION
The owner thinking of using this name for his bistro and cafe is they serves wide variety of foods (western, chinese & filipino cuisines) and drinks (beers, wine, liquor, juices & soft drinks). The restaurant's concept is fusion with fully air conditioning dining area.
Location
LKF is located at first floor shophouse. The address is Lot 29, Block A, Lazenda Centre, Jalan OKK Abdullah, Labuan Town, Labuan Island, Malaysia.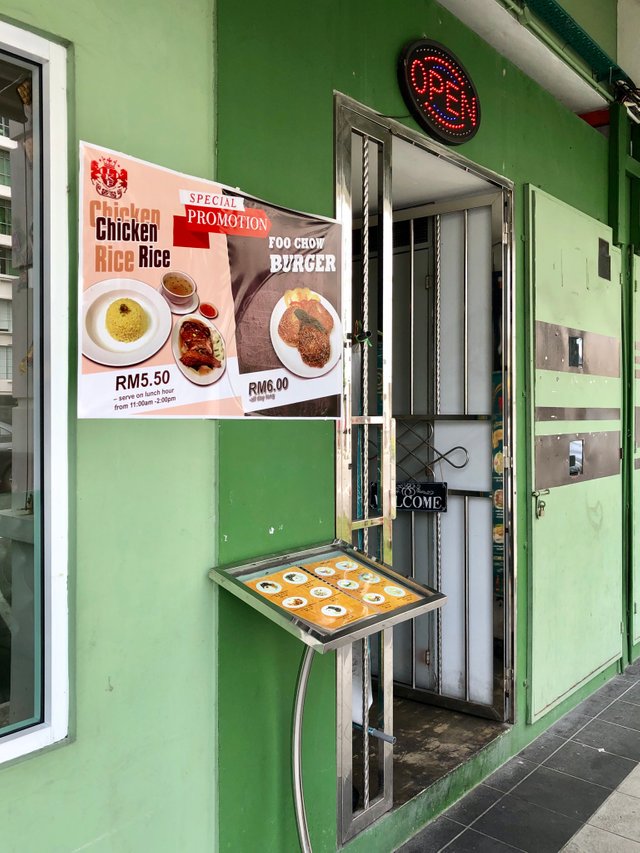 The mini entrance from ground floor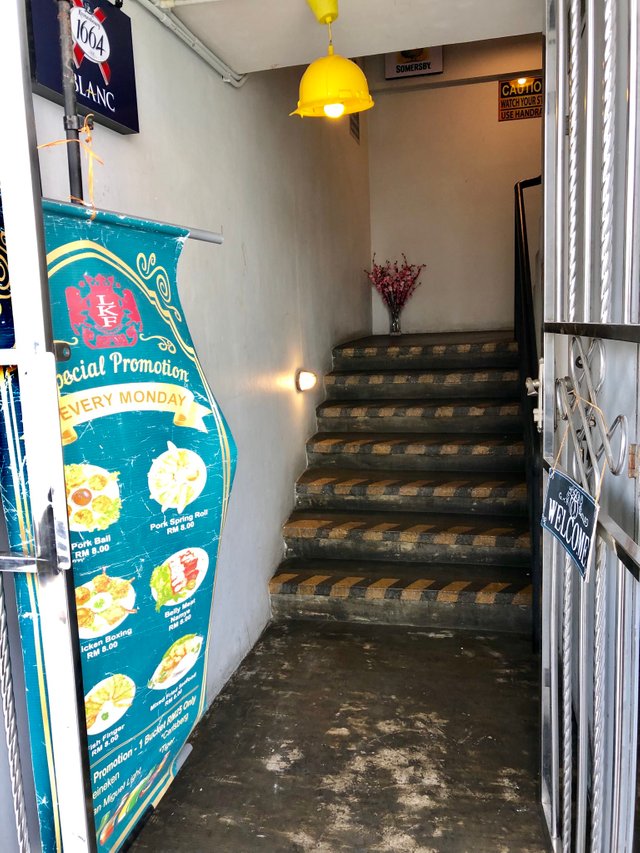 *Along the walking to the first floor, creative owner using helmet to do the ceiling light's shade and marine light as the wall light.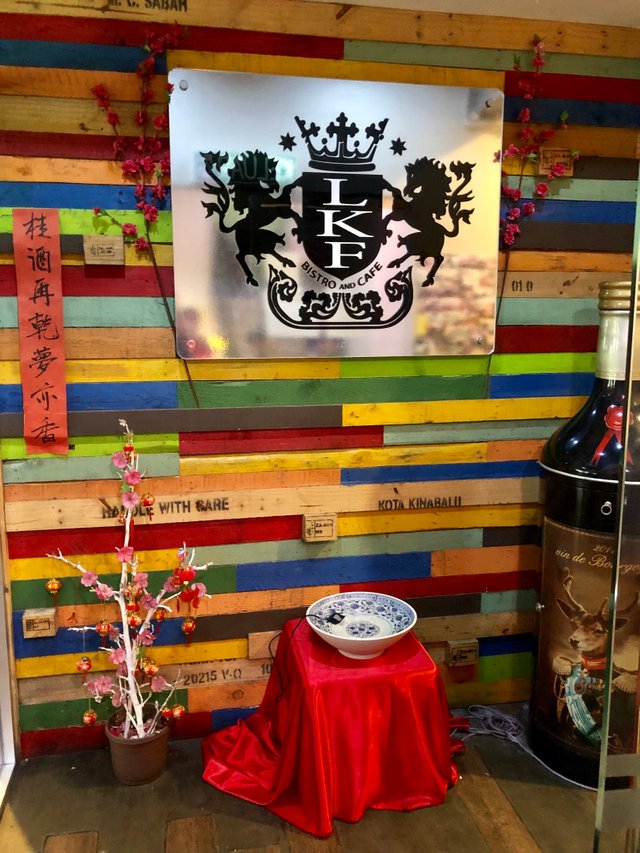 a big logo at the entrance door located at first floor
IN THE RESTAURANT
My first impression entering this restaurant gave me a BIG WOWWW! A nice and comfortable place for lunch and dine or chill at the same time. There are nice background music playing as well. A perfect place for Blind Date!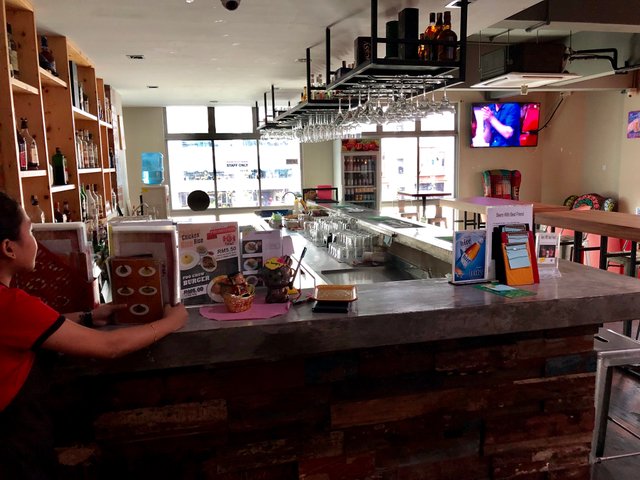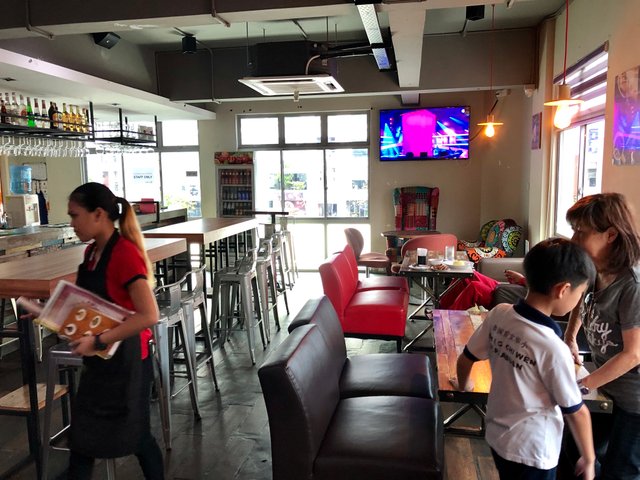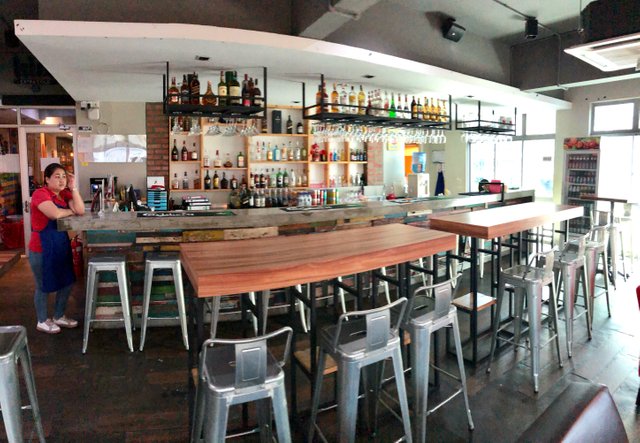 Extra Features
There is a wine cellar's room where they also serve wide variety of red and white wine with reasonable price and also they provide a smoking room covered with see through glass door.
​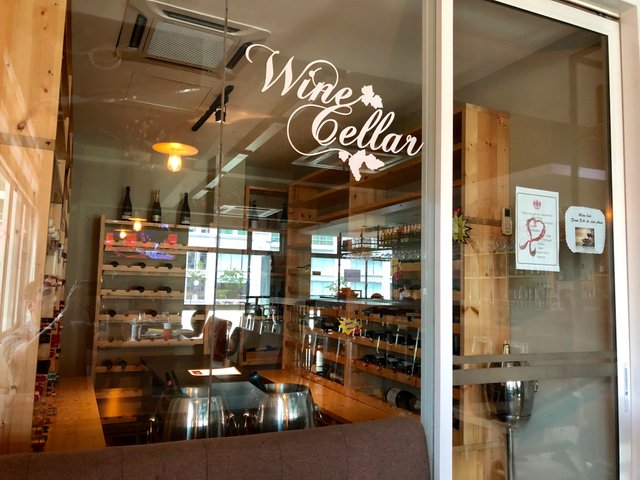 picture taken from the outside of wine room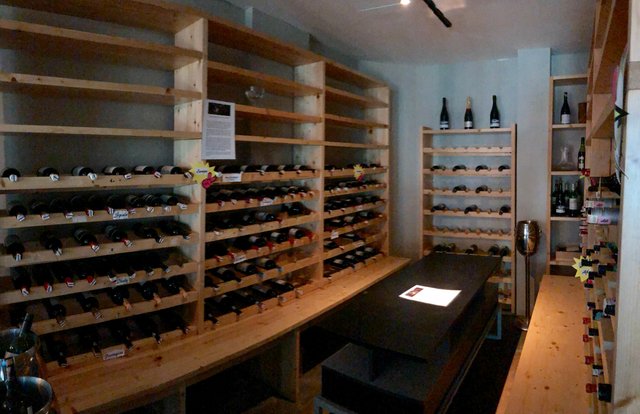 inside wine room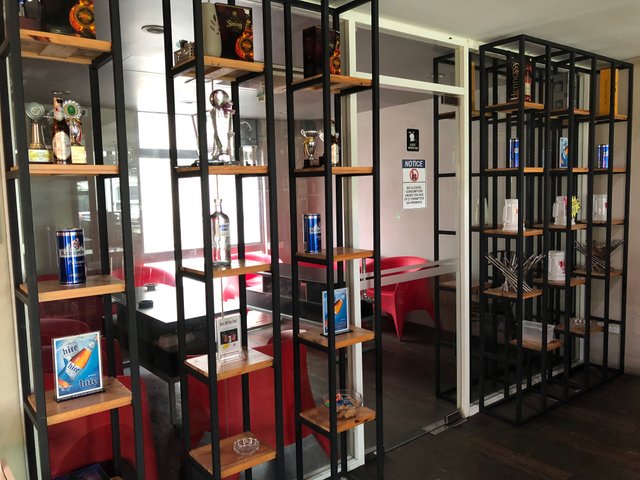 picture taken from the outside of smoking room
THE MENU
Let's see what are the foods they serves.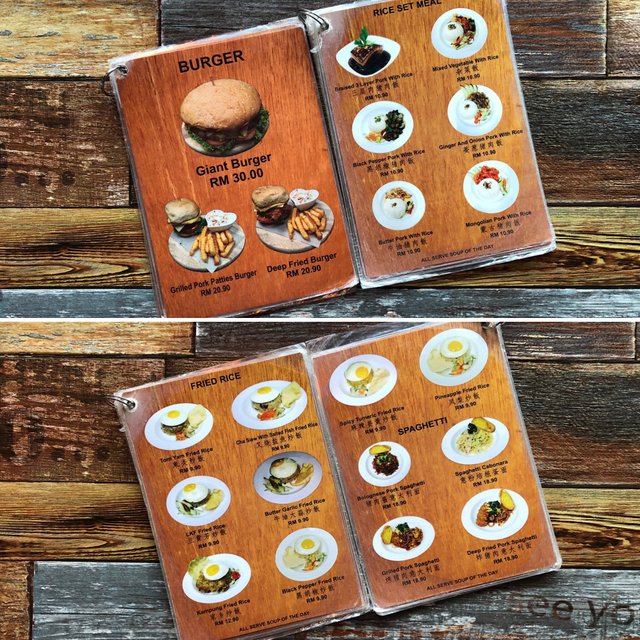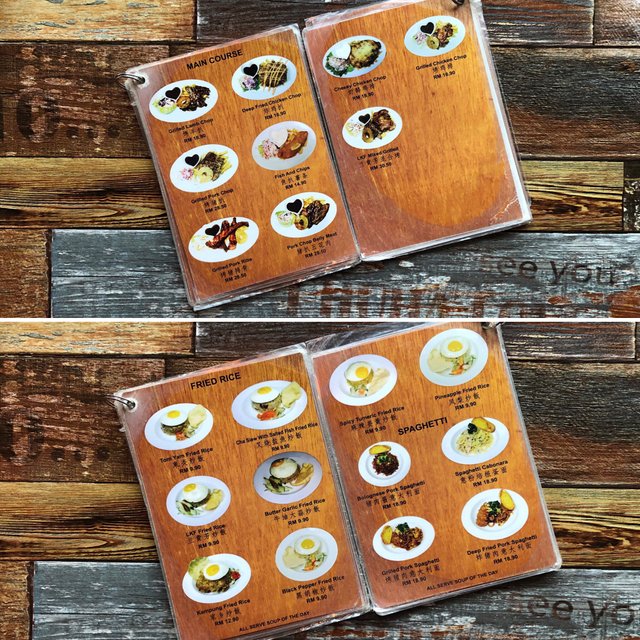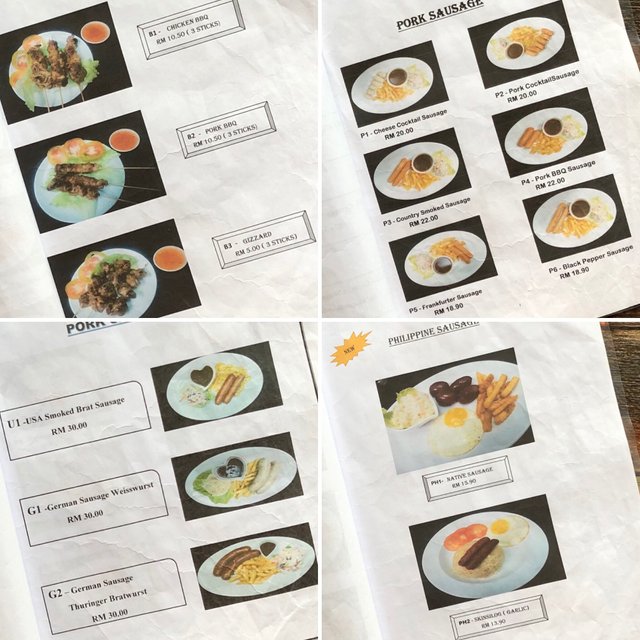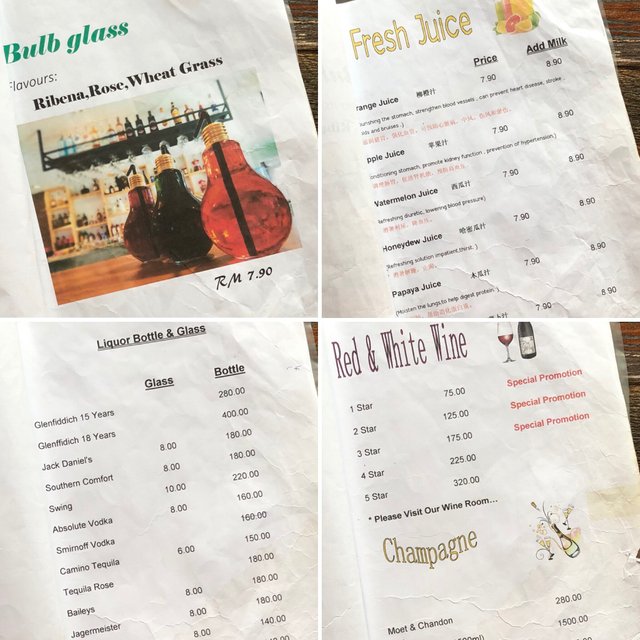 There are so many choice to choose!
By the way, this restaurant serves pork.
FOOD TESTING
Here we ordered 2 sets for lunch. Let me do one by one food review.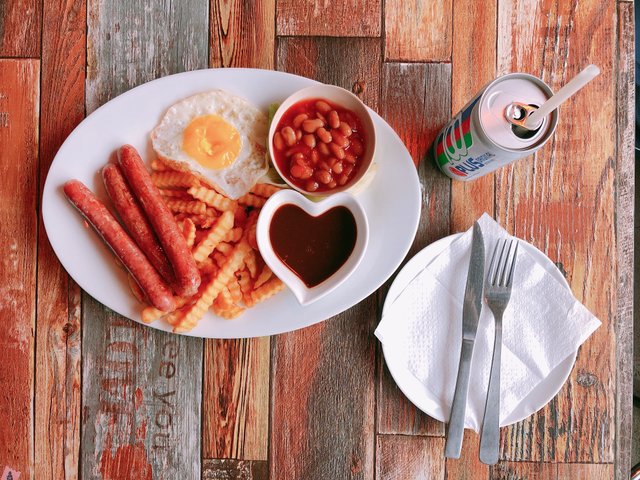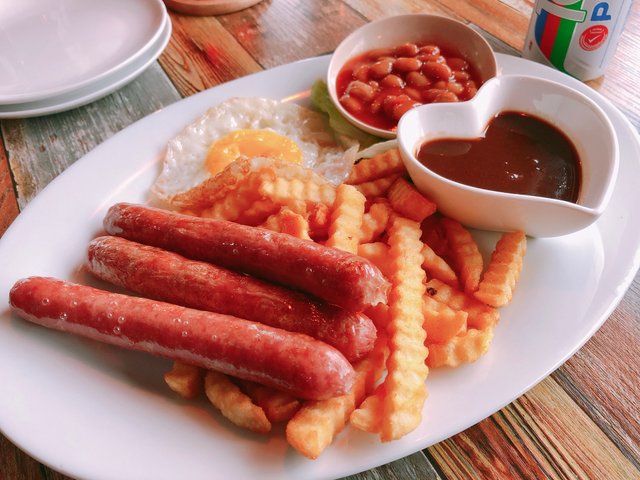 Original Sausage
This dish is perfect for any day or night, and it looks as good as it tastes! The wieners are soft and even texture and flavor. The salted fries are crispy. There are the combination of fried egg, red bean and homemade sauce.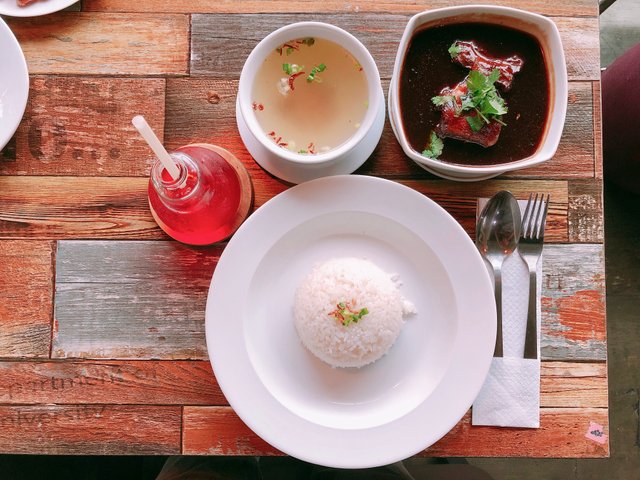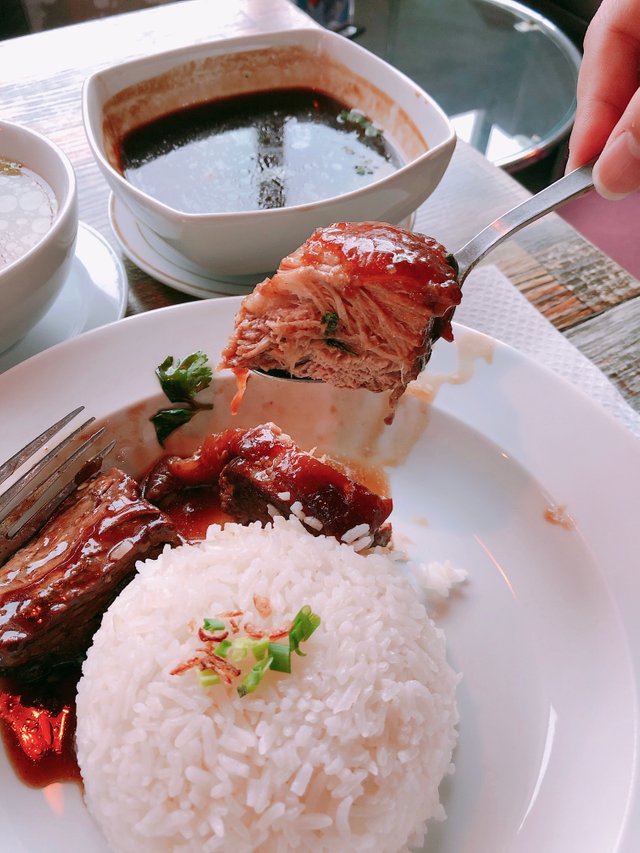 Braised 3-layer Pork with Rice
3-layer means the meat and fat are distributed in 3 layers which is pork belly. The pork is seasoned with lot of soy sauce which has become the star of the show. The pork belly with aromatics is fall-apart tender. There comes in a set with a plate of rice and a clear soup.
The foods are so presentable and yummy!
DRINKS
This drink shown from the menu pulled my attention. The Bulb Glass!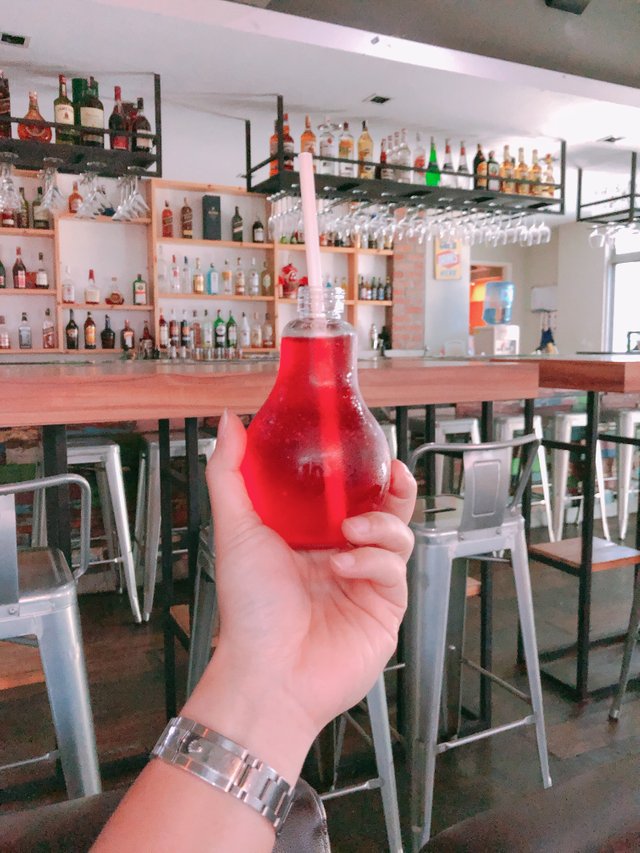 Rose Flavour
This Rose Syrup water is added with sugar. Nothing much special except the glass.
HOW MUCH I PAID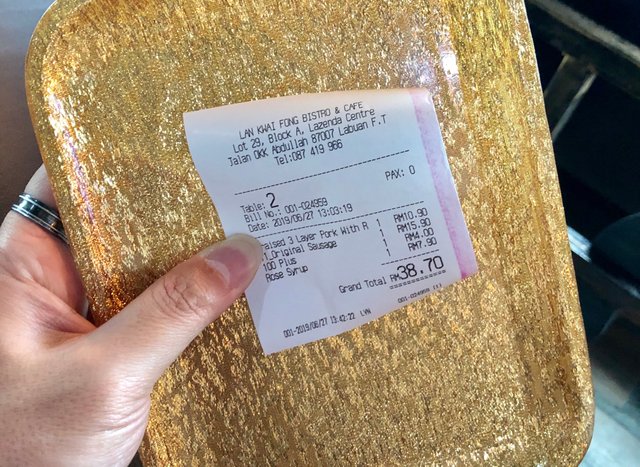 This is really an affordable price for lunch. Total amount is just 38.70 Malaysia Ringgit (est 9 USD) for 2.
BUSINESS HOURS
Daily : 11am - 2am
I love to share good foods to every @tasteem and @steemit members. So don't forget to BOOKMARK this place whenever you are in Thailand or traveling to Thailand. Thank you for spending your time to read my post. Do follow me for more review at other restaurants and cafes in my near future posts!
All photos are originally taken by me!





---
Restaurant Information

Lan Kwai Fong Bistro & Cafe



Block C & D, Lazenda Centre, Jalan OKK Abdullah, Bandar Labuan, 87007 Labuan, Labuan Federal Territory, Malaysia
---
Lan Kwai Fong Cafe in Labuan? - Tasteem Review
This post participated in the Tasteem contest Where to eat for my blind date?