"Xin Kee Seafood Restaurant" - Tasteem Review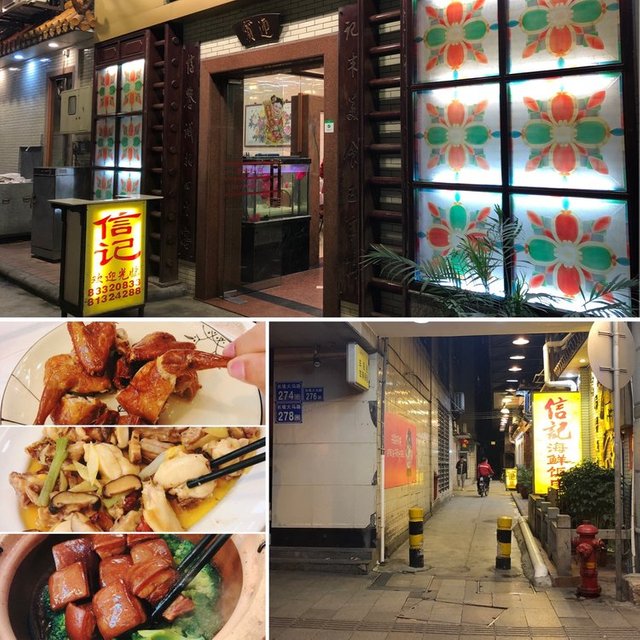 Today I'm going to introduce a restaurant in Guangdong Province China where I had a dinner with my dad.
The restaurant is located in a small and walking by the Main Street, no one will notice this restaurant unless you can read chinese. The name of this restaurant in chinese is 信记 海鲜饭店 which the first 2 words is the restaurant name "Xin Kee" and the last 4 words mean "Seafood Restaurant". Luckily I have my dad around otherwise I won't find this restaurant. This is a real hidden gem!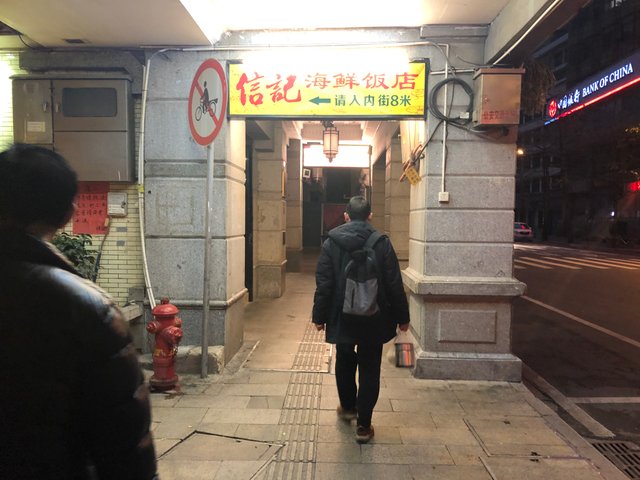 view from the main street showing the signage and the pointing arrow to the small alley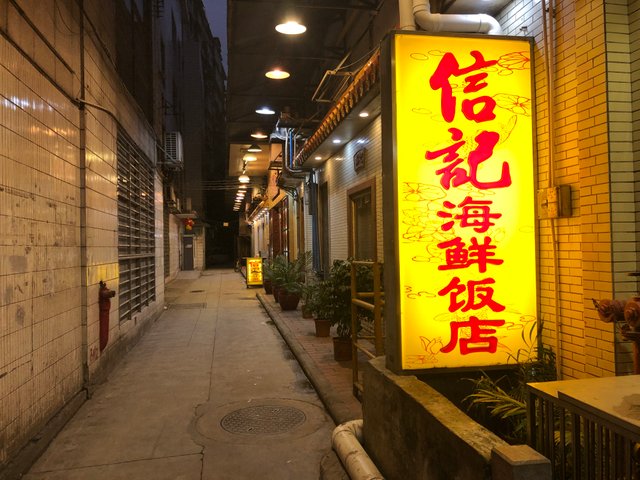 the small alley walkway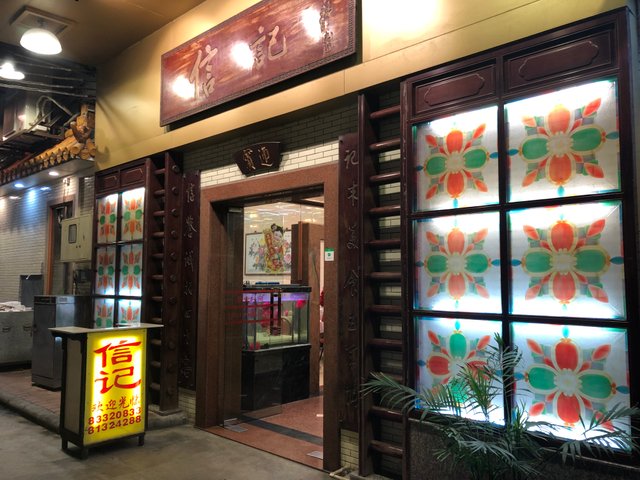 the main entrance to the restaurant at about 100 meters from the main street
Entering the Restaurant
Once entering the restaurant, we were shocked to see this is not just a simple restaurant but is spacious. The right side of the entrance, there are fresh seafood and at the left side is the sitting area.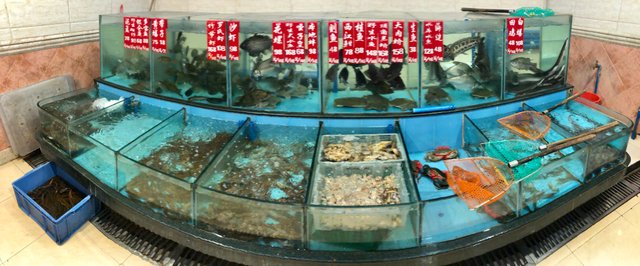 at the left side after the entrance - all kind of fresh seafoods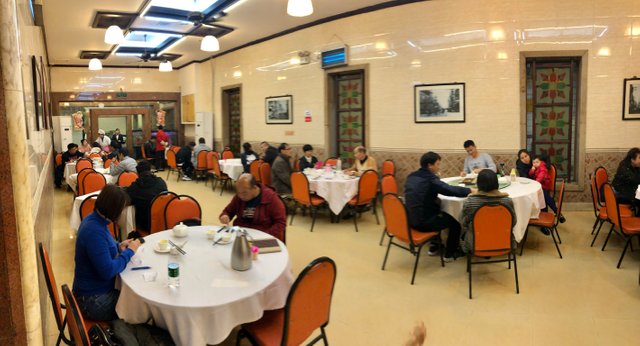 at the right side after the entrance - all the round tables sitting area
Isn't it spacious with clean and comfortable sitting area and the best part is fully air conditioning.
Menus
Here comes the toughest part of China. Is all written in Chinese and don't expect any of them can speak English. An advice to all tourist who visits China, make sure you have a Chinese friend who can read and speak. This is a very important subject to get a translator in China!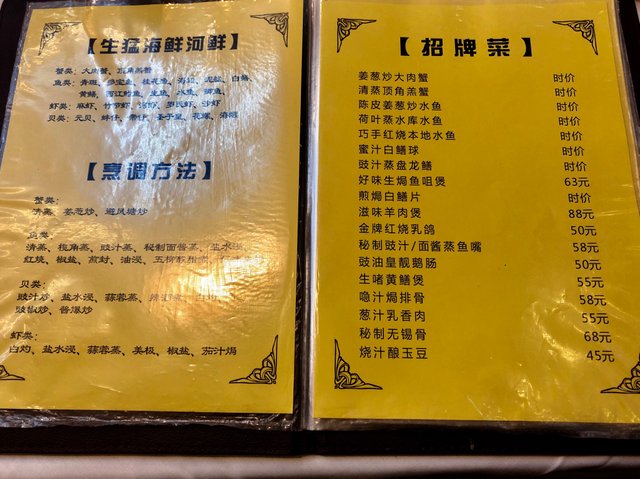 page 1-2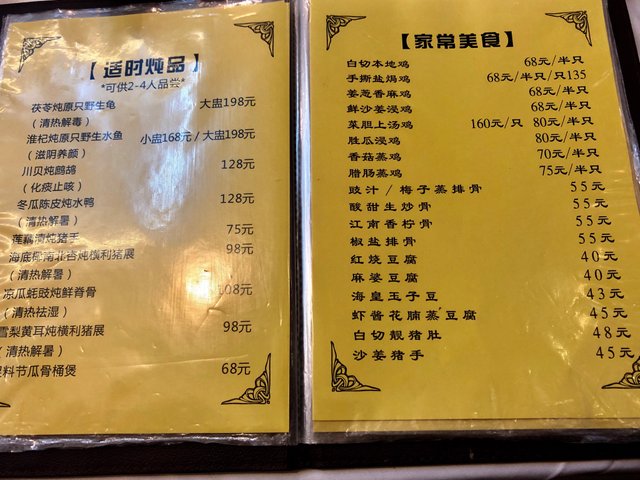 page 3-4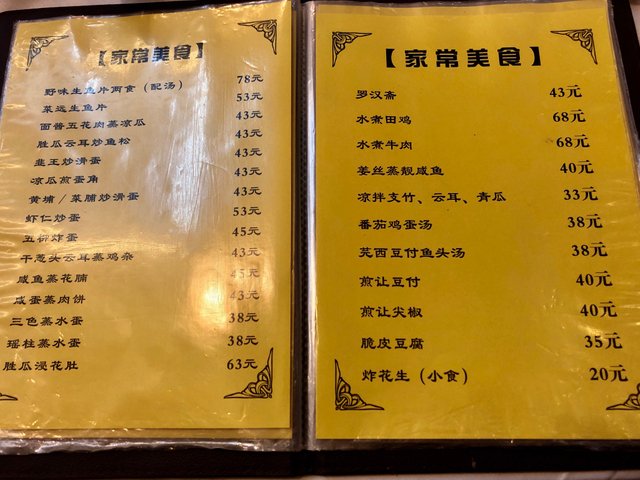 page 5-6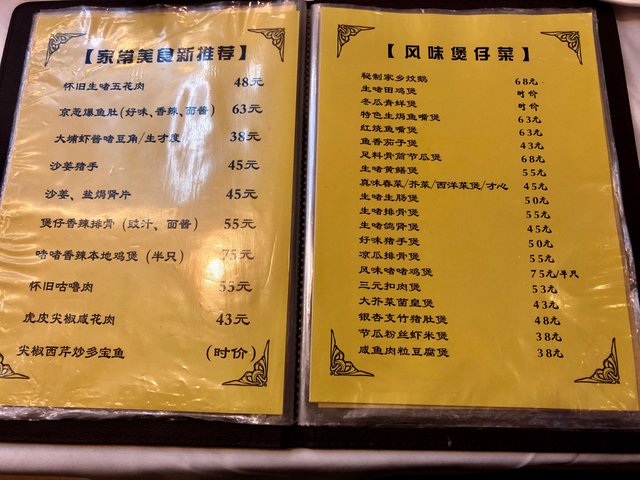 page 7-8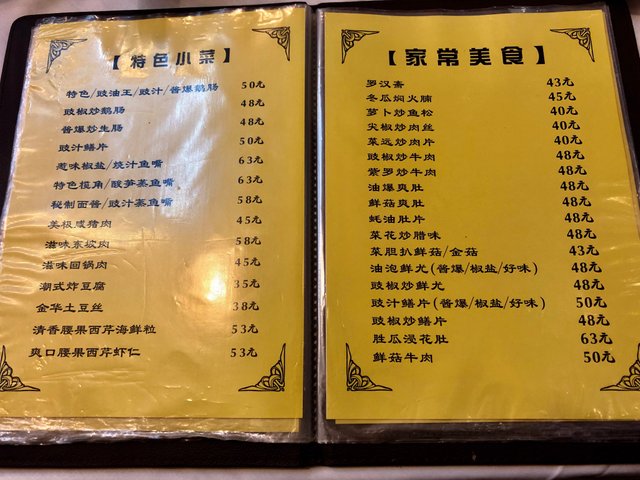 page 9-10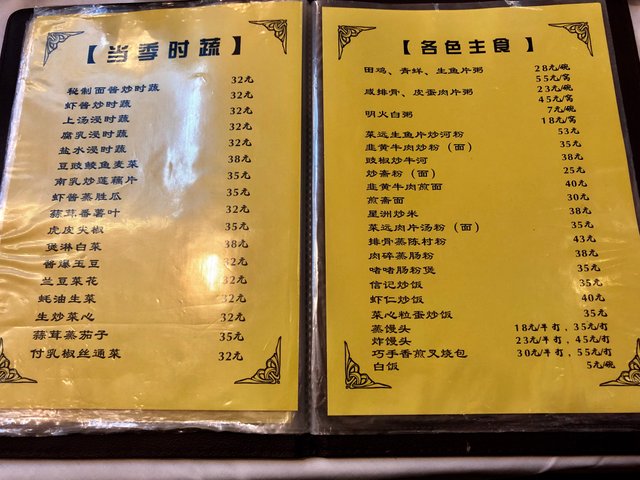 page 11-12
My Orders
The drinks in China, Chinese Tea is the main drinks no matter if is breakfast, lunch, dinner or supper.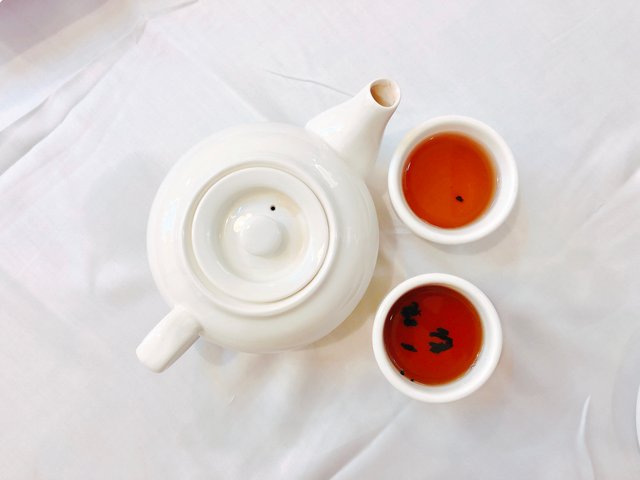 Common Oolong Chinese Tea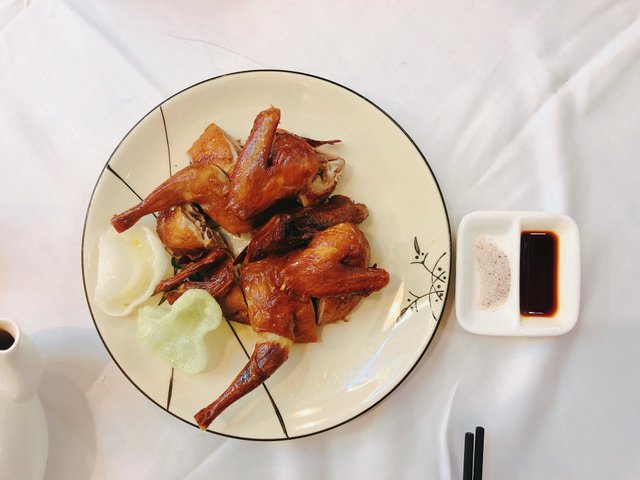 金牌红烧乳鸽 - Fried Squab
Signature Dish! Squab is the young unfledged pigeon! This is an incredibly special dish. There are well marinated and crispy from the outside. Sprinkle come with five spice salt to get a little flavor bump and it just cost 50RMB per bird which is estimated at 7USD. This is ridiculously cheap!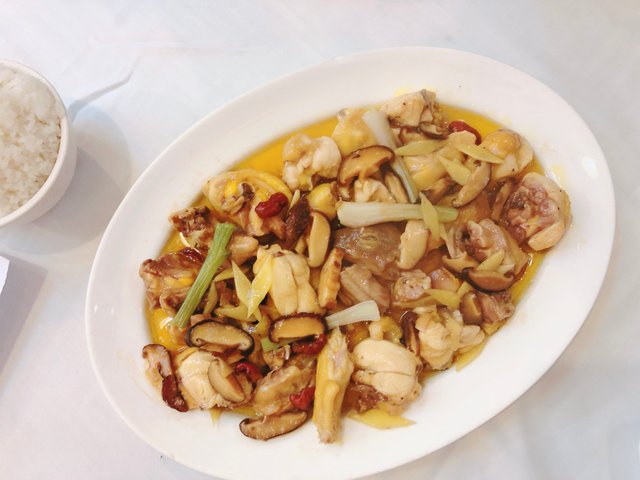 香菇蒸鸡 - Steamed Chicken with Mushroom
Steamed chicken with mushrooms is one of Cantonese dish and here can easily find at any restaurant but this restaurant serves one of the best among others after tried a few at different restaurants. Is fragrant, tastier, and silky luxurious texture.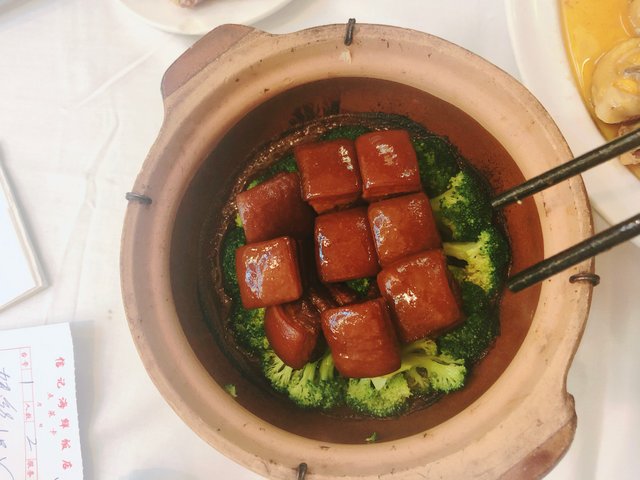 滋味东坡肉 - Dong Po Pork
This braised pork is cut thick and consist equally of fat and lean meat. This is famous for having fat yet not tasting greasy while also being fragrant and delicious. This is a must have at least once a while. Is so yummy and appetizing!
About The Restaurant
Restaurant Name : 信记
Address : 广州市长提大马路270号侧
Telephone : 83320833 & 81324288
Business Hour : 12pm-3pm / 5pm-3am (daily)
Total Amount I Paid For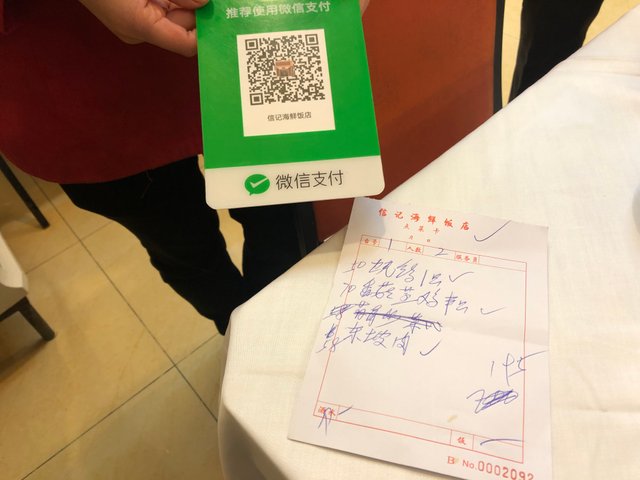 Total = 198RMB (28USD)
In China, wechat pay is commonly used by locals. When ask for bill out, the waitress will normally bring along the wechat QR code for you either to pay thru apps or by cash.
Highly Recommendations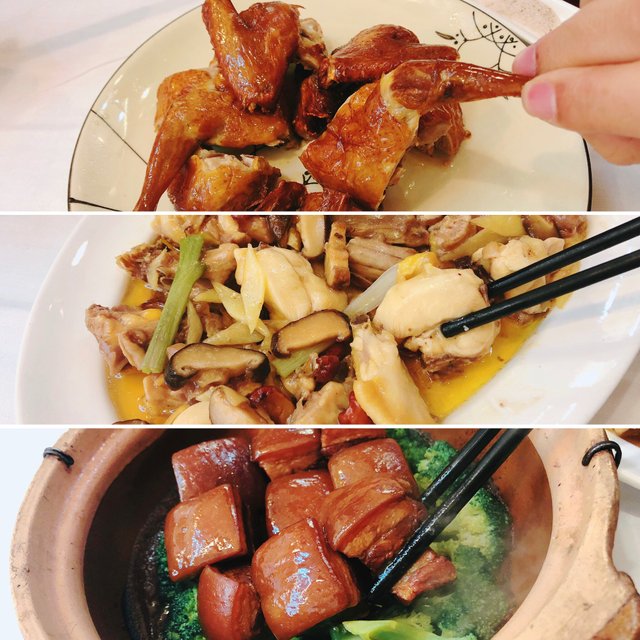 All I can say is I really love all these 3 dishes. Is this a real hidden gem? I guessed so it is! I will definitely come back to this restaurant when I come back to Guangzhou!
I love to share good foods to every @tasteem and @steemit members. So don't forget to BOOKMARK this place whenever you are in Guangzhou Province, China. Do visit here if possible and you will be amazed. Thank you for spending your time to read my post. Do follow me for more review at other restaurants and cafes in my near future posts!
All photos are originally taken by me!





---
Restaurant Information

Xin Kee Seafood Restaurant



270 Changdi Rd, Yan Jiang Lu Xi Can Jiu Ba Jie, Yuexiu Qu, Guangzhou Shi, Guangdong Sheng, China, 510115
---
"Xin Kee Seafood Restaurant" - Tasteem Review
This post participated in the Tasteem contest Your weekly choice