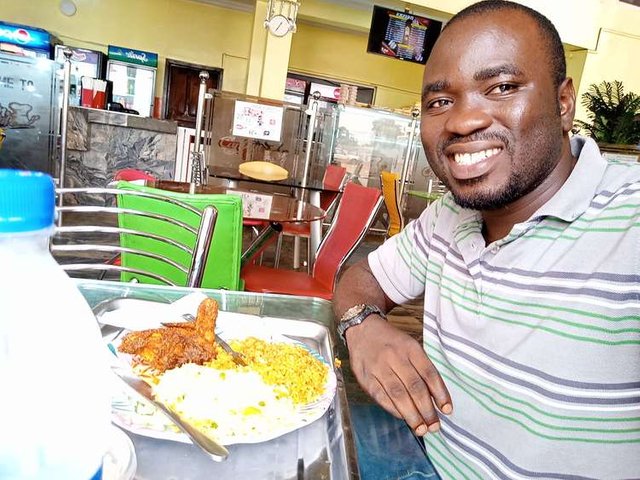 hello everyone 💞 ♨️,
Good morning to you all and how was yoyr night for those of us who are already awake and good night for some of us just going to bed. It is a beautiful day here in Ilorin, Kwara state.Nigeria. And i pray it will be a successful day for us all. Yes, it is another great food with restaurant review on @tasteem which is known for the best support for food review, restaurant review and so on, on Steemit.
Accordingly, i will like to talk on this flourish restaurant i visited yesterday morning when i was going to my workplace. I did this intentionally because i made up my mind to pay a visit to this restaurant for some reasons most especially to have my breakfast as well. last two week my wife @ayopeju Visited this same restaurant and came with a small surprise for me and she actually told me so many things about this same restaurant, then i said to myself i must have a confession to make also after going and coming back from the visit and here we are.
When i reached the restaurant at first I thought it was a big Joke, but the testimony came immediately after i got inside and orederd my breakfast , it was Fried Rice With Assorted Chicken mix
Did You Just Ask Me Do Farmer Eat This Kind Of Food?
hahahaha, lol🤗 , yes farmer do eat more than this kind of food, me being a farmer do not make me a dull or dummy sometimes i have to sit down and have a great time with Breakfast, Lunch or Dinner Meals. I have to create a little time and eat good and healthy balance diet for myself. I took some Pictures While Having the Breakfast because Pictures speaks alot.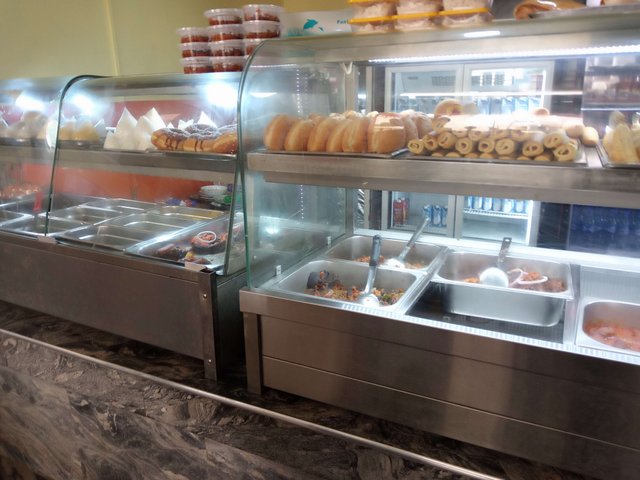 ---
---
---
---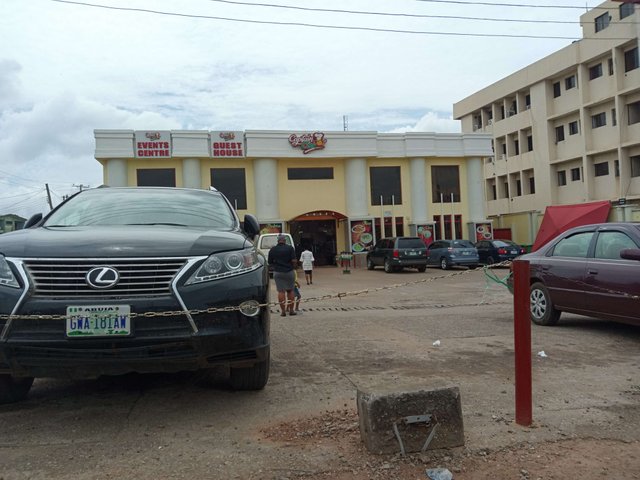 This is the main entrance to the Flourishing Restaurant Captain Cook, in Ilorin. Ilorin Branch. I know Captain Cook Restaurant has been doing great for the past few years. All i love about this restaurant is that their food has a different type of Food Aroma and taste. hmmmmmmm 🤗 Yummy Yummy enjoyment of the biggest Breakfast food.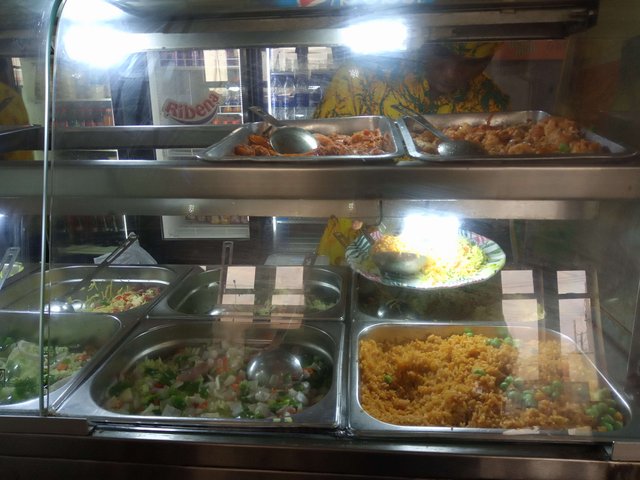 Where Can You Find This Flourishing Restaurant?
Without Wasting much of your time this Captain Cook Restaurant is locates along Unity Road, Bank Road Opposite Obo Road., Ilorin , Kwara State.
This is a place to Visit with your Family and Friends and enjoy the fun of your day and weekend.
Thanks For Stopping by""
See you next time!
Original content by me, @mattsanthonyit
Please important note▶️, order than any stated link in my post otherwise every other photographs used in my posts are originally taken and owned by me @mattsanthonyit, if you like them and wish to use any of my images please contact me privately. Thanks🔛.
🗓️Date Capture: 29/10/2019. 📸Medium capture: Infinix Note5 Smartphone. 🌍Location: Ilorin.Kwara State. Nigeria. 🕰️Time: 7:00am ⚡Posted with: tasteem.io
If you actually like what you see😃😄😉,watch📷📺📸 and read📖📋 I would equally be grateful for an upvote♥️⚡ a very cool comment under my comment box or a resteem 🌀😏 for everyone to see ... and perhaps maybe you would like to follow me for more of my Post to show on your own feeds. Don't miss any of my Post.🔝
Thank you for visiting my blog.
---
Restaurant Information

Captain Cook Restaurant



Ilorin, Nigeria
---
( BREAKFAST 🍽️) Mix Fried Rice with Assorted Chicken Lap At One Of The Flourishing Restaurant Captain Cook in Ilorin Town, A Place To Visit
This post participated in the Tasteem contest Best breakfast