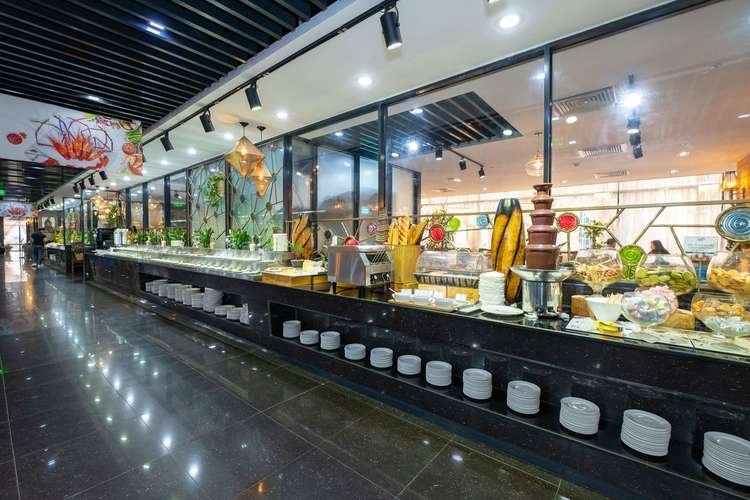 The first time I went to D'maris was overwhelmed by the space so luxurious. The seats are quite comfortable and the food is so delicious from the table, the seafood is fresh, the dishes are also very good (because I like the welding), dessert is not to say. Come to feel more real.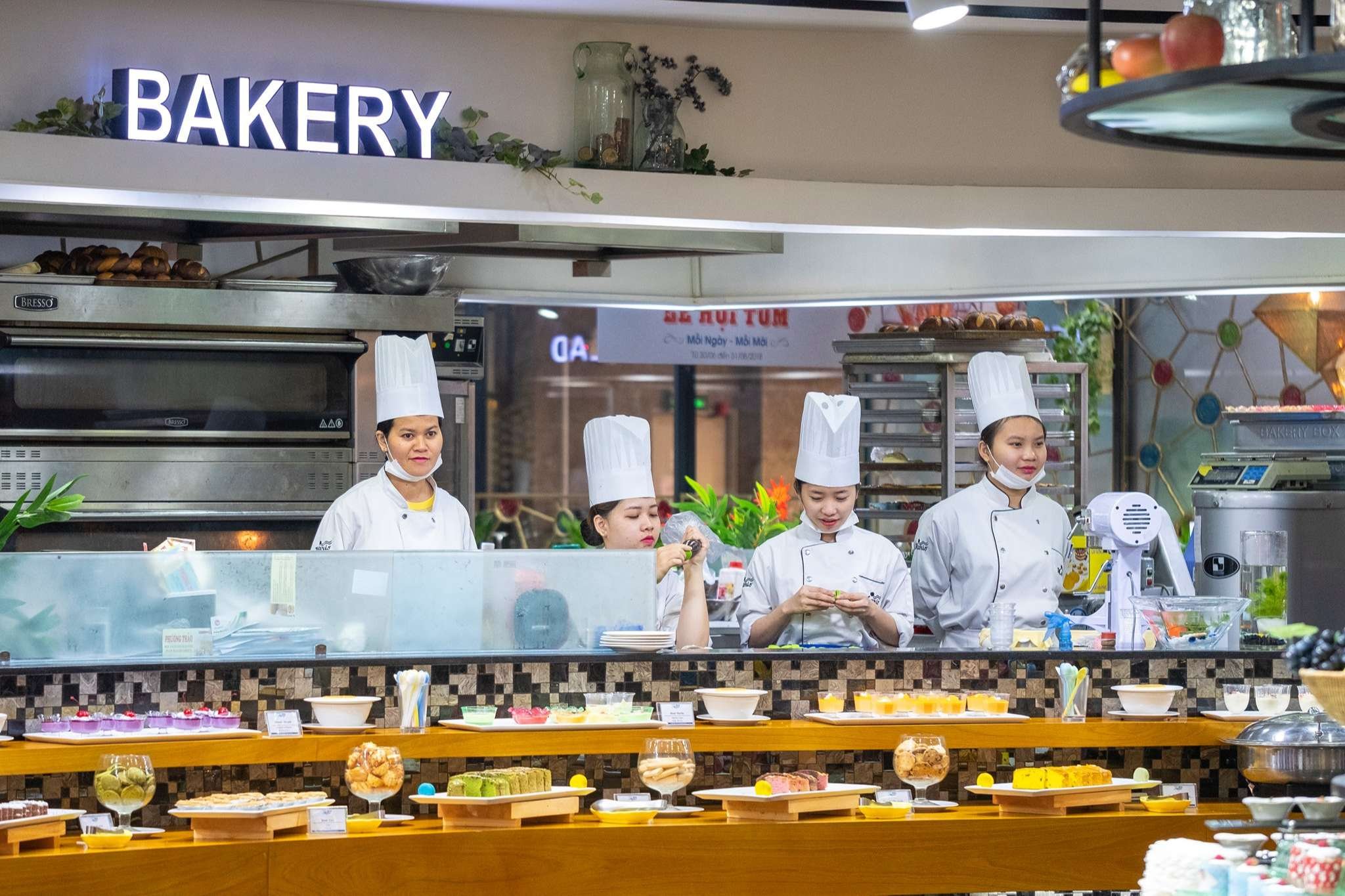 The most famous buffet in Saigon =))) Spacious space and majestic: joy: About the food is not right table, all kinds of dishes from Japan, Korea, China, Vietnam ... Most like Shrimp, any child is great, delicious meat, delicious marinated (not like what you say ha). Steak, soft steak, ripe red and red, cut one is broken, served with pepper sauce or excellent cheese sauce. Not to mention the sashimi (y), fresh, delicious fat with spicy mustard. Then there are black noodles, udon noodles, ...
. Drinks as diverse as coconut water, fruit juice, coffee enough. You like to eat sweet cake this is the paradise then =))))) all sorts of things like the black chocolate tower, leaving the marshmallow tossed it over chocolate eaten.
Staff enthusiasm, good service quality, just left the fork is someone to clean immediately. Korean manager constantly go around watching, bowing, smiling and then take pictures or ask if this food is delicious.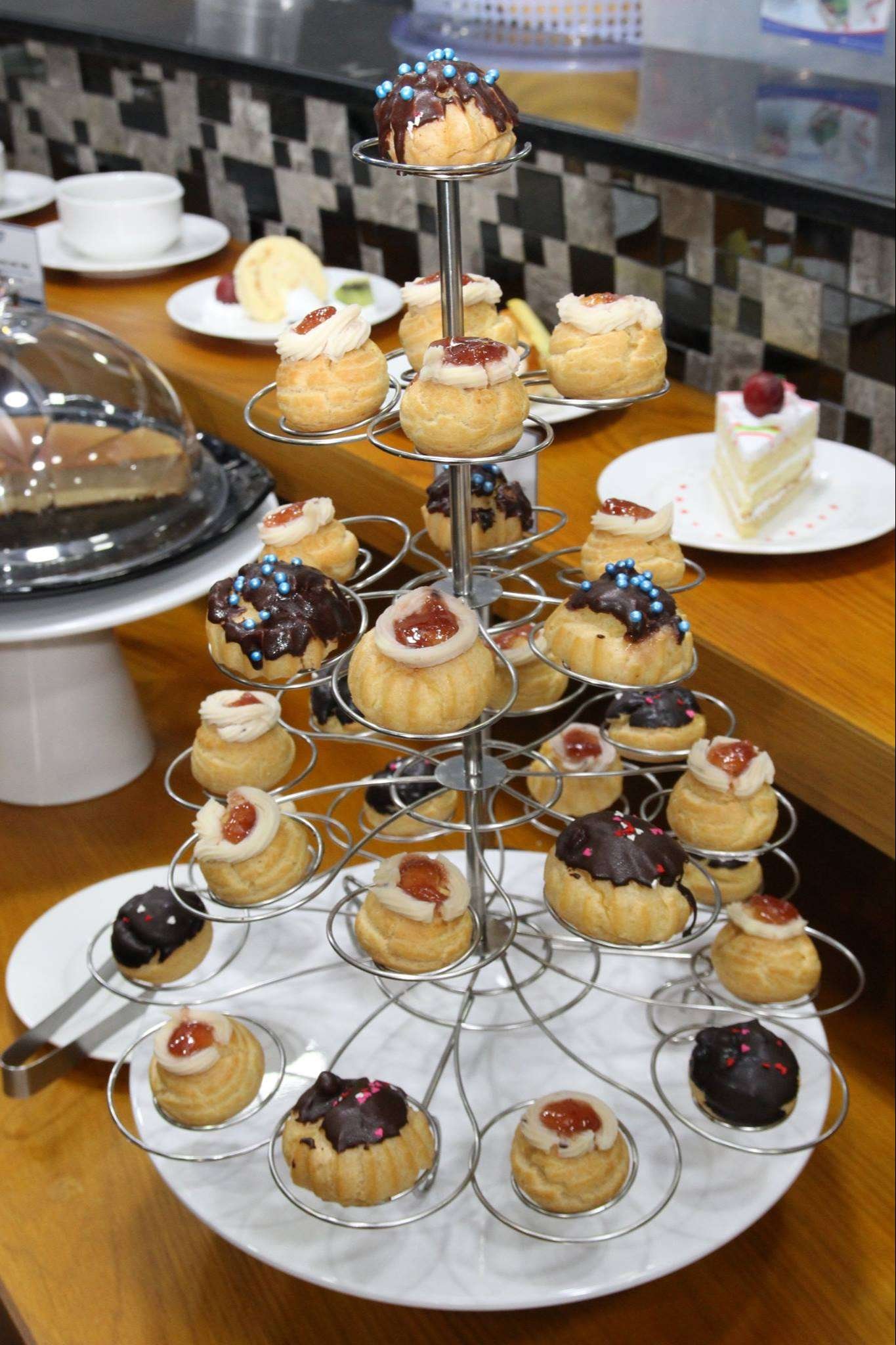 _so many kinds of foods, mainly korean foods. maybe the foods can compare to Bayoke Tower in Thailand
_delicious, really delicious although it's a buffet. the sushi with little rice so we can try another foods, not cheatting like the others restaurants with a large part of rice. there are 3 sashimi fishs. the hamachi, tuna and salmon.
_ The decoration is very elegant and polite. the space is very large and even enormouse.
_ there're a lot of chefs standing near the food, to serve hot and fresh food. They're very friendly. some of them are Korean.
_ The cakes are really good too. so many kinds of cakes : mousse, pudding, and many others...
---
Restaurant Information

D'Maris Premier Buffet Phu My Hung



469 Nguyễn Hữu Thọ, Tân Hưng, Quận 7, Hồ Chí Minh, Vietnam
---
D'Maris Premier Buffet Phu My Hung
This post participated in the Tasteem contest Your weekly choice