Restaurant satay apaleh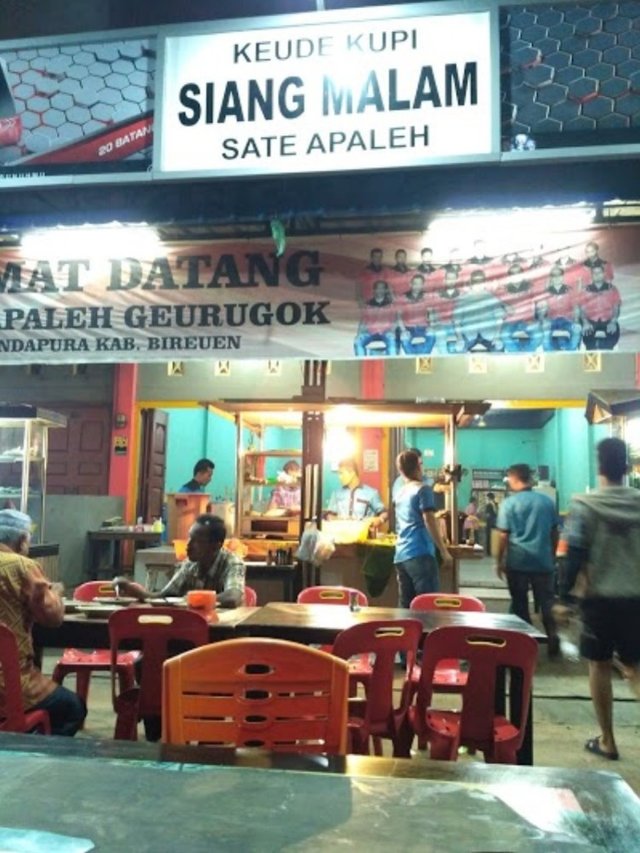 This time I wanted to tell a little about one of the typical culinary of Bireuen Regency. Yep, sate the name.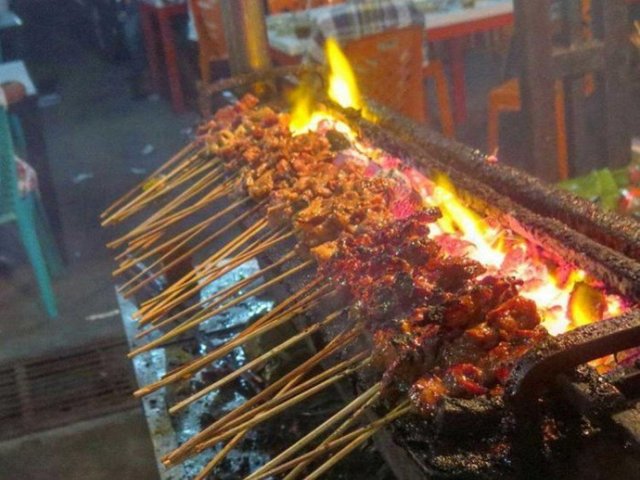 Satay is not just any sate but this sate can make a full stomach,
Early when I was about to leave for Lhokseumawe I took a stop at one of the easternmost districts of Bireuen Regency. Gandapura sub-district is the name, subdistrict directly adjacent to North Aceh District. Why did I stop by? Because the stomach is getting hungry. Here there is a typical culinary name Sate Apaleh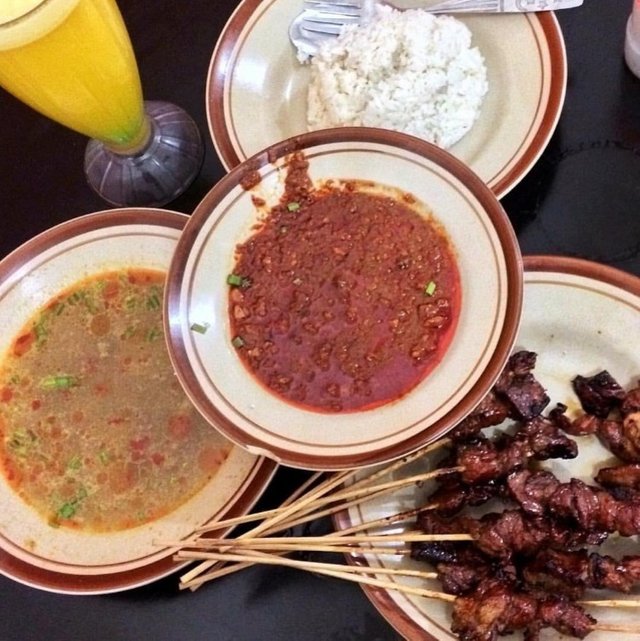 Satay stalls are always crowded in the visit by people crossing the path of Sumatra cross.
When I stop by here this satay stall has been filled by the lovers of this typical district of Gandapura sate. Alhamdulillah also still to the seat because I came right at dinner time. Without compromise again me and my friend immediately sat in front of his sate wagons, the calculations can smell the sate that is being burned.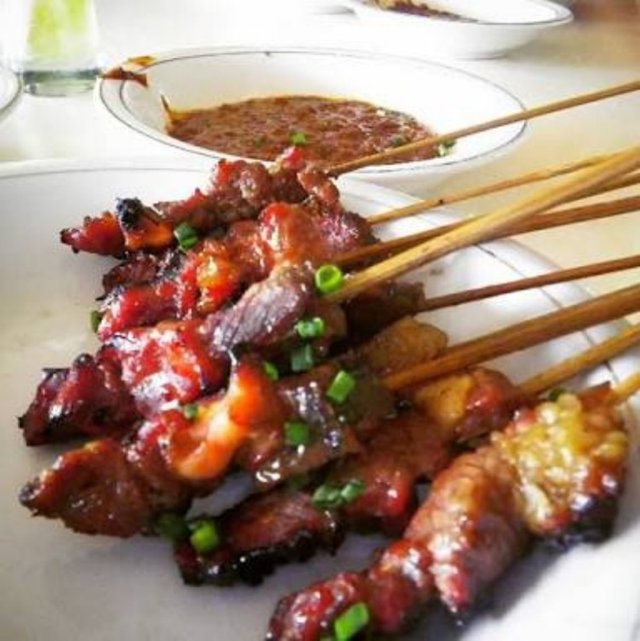 No need to wait long. Our order arrived to us. Yes white rice, satay, gravy, and peanut spice seemed to tempt us to eat it instantly. Without waiting anymore me and my friend instantly devoured all the dishes on the table.
Make steemian friends who again in Aceh do not forget to stop at the Apaleh Geurugok sate stall in the guarantee will not regret.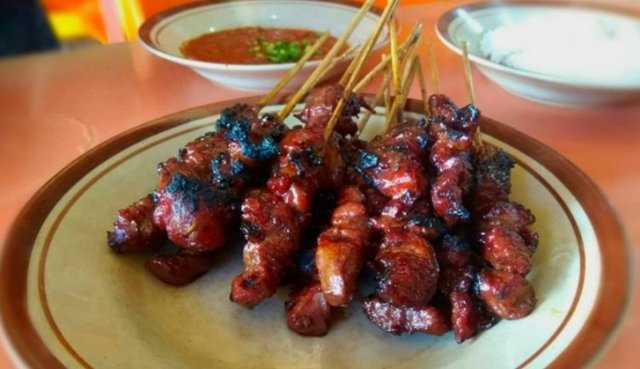 There are so few stories I can tell. More and less yes please forgive
Thanks
---
맛집정보
Restaurant satay apaleh,geurugok

Bireun City, Juang City, Bireuen Regency, Aceh, 인도네시아
---
Restaurant satay apaleh

이 글은 Tasteem 컨테스트
콕콕 찌르는 맛, 꼬치 요리 에 참가한 글입니다.